Up close and personal with Eisner winner Sonny Liew
SINGAPORE – Illustrator Sonny Liew has become a household name since he took home three Eisner Awards in July – the first Singaporean to do so.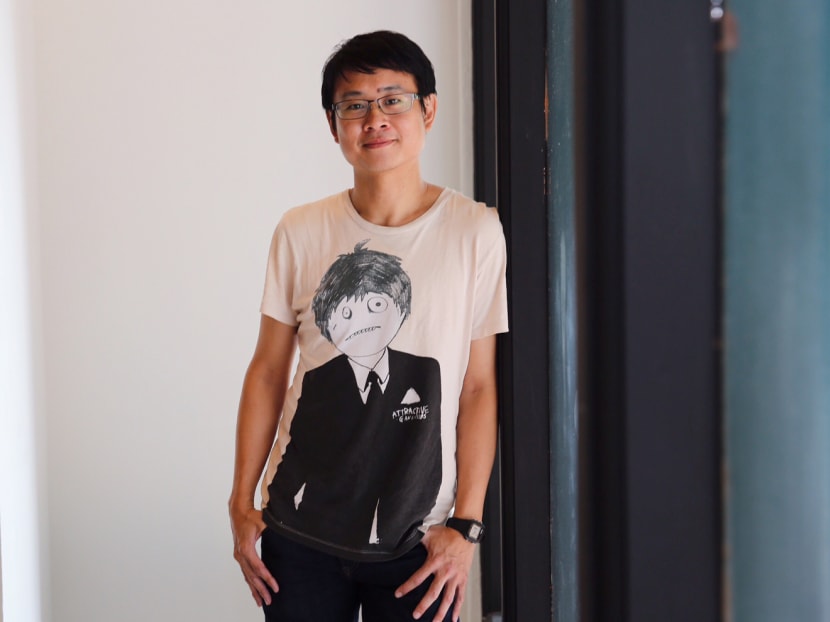 SINGAPORE – Illustrator Sonny Liew has become a household name since he took home three Eisner Awards in July – the first Singaporean to do so.
Liew, 42, won the Best Writer/Artist, Best Publication Design and Best US Edition of International Material (Asia) awards on July 22 at the Eisner Awards – the comic industry's equivalent of the Oscars – ceremony at the annual Comic Convention International (Comic-Con) in San Diego for his graphic novel The Art of Charlie Chan Hock Chye.
The work follows the story of fictional artist Charlie Chan during the formative years of Singapore's modern history.
The publication caused a stir when the National Arts Council (NAC) withdrew an S$8,000 publishing grant for The Art Of Charlie Chan Hock Chye in May 2015 due to "sensitive content" on the eve of its Singapore launch in 2015. Following his win, there was even more online furore when NAC's congratulatory note to Liew failed to mention the work for which he earned the international accolades.
In this interview with TODAY, Liew shares his thoughts on his achievement, the Singapore arts scene and the future of arts in Singapore.
Q: What crossed your mind when your name was called at the Eisners?
A mixture of disbelief and elation. Winning one of them was of course something I hoped for, but I'd also wanted to be prepared not to win anything, so it was a sort of flux state, going from one end to the other, trying to stay balanced despite everything. It was all a little surreal at the time, and everything took a while to sink in.
Q: What's your response to the public reaction following your win?
I've been very appreciative of all the congratulatory messages and kind words – on the phone, via emails, in person and more... but (I'm) never quite sure what else to say besides "Thank you". But it is a heartfelt Thank You - all our lives are difficult, after all, and any support and encouragement along the way always helps to make the challenges feel a little less daunting.
Q: What are your thoughts on the public reaction around the National Arts Council's (NAC) congratulatory message?
I guess I've been more curious about the muted reactions from the NAC and the Ministry of Culture, Community and Youth (MCCY) – trying to understand where they're coming from, and always hoping for more dialogue. There are Systems and Structures that constrain all of us, of course, but we also always have the choice to speak up, speak our minds, to engage in genuine conversation.
Q: How do you see the development of arts in Singapore? Should arts be funded by the government? 
Some would argue that the arts need to be weaned away from state support, but this makes very little sense, especially in the Singapore context where the state plays an outsized role in everything.
More private funding of the arts would of course be welcomed, but plays, books and movies would still have to get performance licenses, ratings. So, there will always be a need for the arts community and the authorities to engage and both sides should be willing to put their cards on the table, to debate the issues, rather than rely on relative power dynamics to try to control the outcome of events.
Q: What was the hardest part of creating The Art of Charlie Chan Hock Chye?
The hardest part was finishing the book. It took me 2 to 3 years to complete the whole thing and I think it was always a lot of pressure to get it finished and done. As much as I enjoyed doing the book, you want to finish it and do new things afterward. Drawing, editing, colouring, all those things was a challenge.
Q: How would you depict Singapore, at 52?
As a slightly unhappy Merlion — unhappy at the thought that there is never really any resting on laurels, that change is constant, and everything requires unending negotiations between many disparate interests. But it's also a Merlion who looks forward to taking on those challenges, even if it is a Sisyphean task.
Q: If you were to start a monthly comic set in contemporary Singapore, what might it look like?
"Might" being the watchword; It could feature two characters named Lee and Yee driving around Singapore, having odd-couple adventures. Hijinks of all sorts would ensue, but there would also be moments of epiphany, where two people with very different mindsets find that they have things in common, after all.
Q: What are your future plans? What do you have in the works?
To make more comics...? The challenge would be to tell more stories that are challenging and engaging, without having to rely on the same forms and approaches taken in The Art Of Charlie Chan Hock Chye. I've started research on a new graphic novel that might take a while to complete, but I'm also working on shorter term projects in the meanwhile.
Q: What advice do you have for aspiring Singaporean graphic artists? Is there a path even, or does it mostly come down to serendipity?
Making full-length graphic novels is not the easiest thing. Rather than plunge straight into one, it sometimes makes sense to start with shorter stories, to build up the skill set and vocabulary required to take on longer narratives.
Don't jump into a big magnum opus before you've developed the skills to work with the medium you're working in. So I think short works before you dream really big.
Acquiring the building blocks, perhaps, piece by piece, until you have enough to put together something just the way you envisioned it. Or close enough, so you're not tearing your hair out at the end of it.
Q: How do you feel about being the poster boy for Singapore's arts scene?
I'm not sure I am the poster boy for Singapore's arts. I don't know what it takes to be the poster boy and I'm not sure I really am at this point in time!
Q: But has life changed now that you're famous?
I would say in a sense, (for example) I get a lot more interview requests from media outlets, both locally and internationally. It's been fun talking to new people and meeting new people but it's also a little bit harder to do work, I think.
You have to schedule time to do the interviews, answer emails, rather than just sitting down and doing actual drawing and writing. So I have to find a balance between talking to people and still focusing on my own work.
Q: Have people come up to you asking for autographs on the streets?
A couple of times. Not as many as if you were a real celebrity, but once in a while you meet someone who recognises you!
ADDITIONAL REPORTING BY CHERYL LIN