How Pokemon Go stole my friends: A true story
During dinner, I declared loudly that I'd never felt this invisible in my life. Nobody looked up.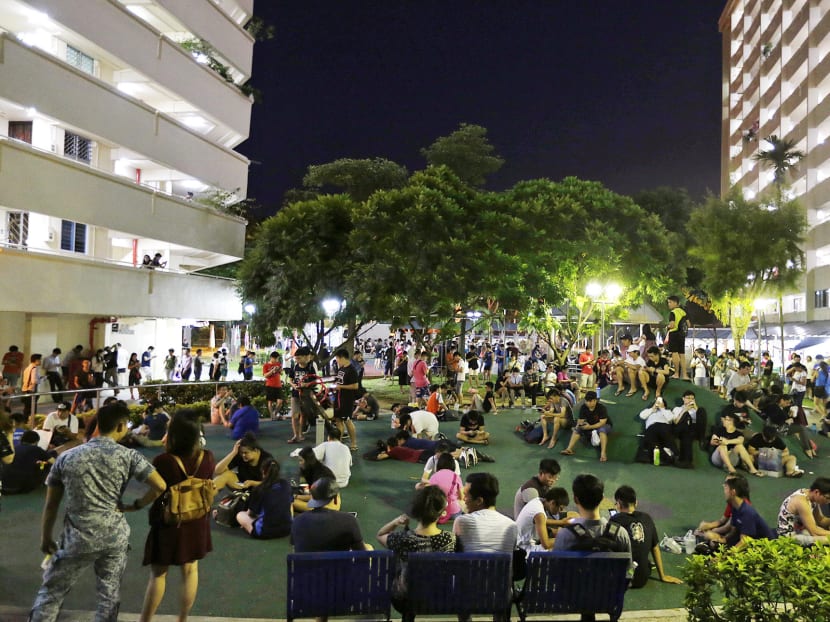 SINGAPORE — Hello everyone, my name is Chih Lin and I'm not a Pokemon Go player. It has been more than two weeks since I lost my friends to the game, and there are no signs that things are going to get better.
I was in denial when the first winds of change blew in during the week of the game's release: Game talk dominated all gatherings, whether they were work meetings or casual conversations with friends. Then ALL of my group chats got hijacked by screenshots of random Pokemons. Never mind, I told myself. This was just a phase, right?
Nope. Last week, I was having dinner with four (soon-to-be-former) friends when I hit a new low. I was literally abandoned halfway through the meal when they left me at the table to catch a Mankey that was outside the restaurant. (I just googled Mankey and realised it's not even rare — thanks guys.)
After dinner, I wanted dessert at a place down the road from the restaurant. P said, "What? We're stopping again? I thought we're going to walk around to catch Pokemons! There are a lot in this area, you know." I shot her a death stare and she gave a guilty chuckle, "Okay let's get a table."
Everyone's eyes were still glued to their screens when we sat down. I declared loudly that I'd never felt this invisible in my life. Nobody looked up. S ate a grand total of one spoonful of her peanut paste before taking off for a fight to control a Pokemon Go gym nearby. The rest followed for moral support (i.e. catch more Pokemons). P sent me a Snapchat video of S's gym fight because, according to her, "this is what you're missing out on".
I finished my almond sesame paste and stopped the waitress from clearing our table. "My friends are coming back," I told her. "But are they?" went a small voice in my head. Abandonment issues, check.
On Saturday, L asked if I wanted to cycle at East Coast Park. Normally I would've agreed in a heartbeat, but I'd been burnt by then. "So you can catch Pokemons...?" I asked cautiously. "No lah! I really want to cycle," came the reassurance. Benefit of the doubt, I reminded myself, and agreed to meet my friend.
We went cycling from East Coast Park to Marina Barrage and the route was dotted with Pokemon Go zombies staring at their phones. I almost ran over some of them because they were walking abruptly into the bicycle lane while staring at their blue screen. (A part of me wished I had.)
We passed a swarm of Pokemon hunters near the playground that reminded me of the Walking Dead scene where walkers were released from Hershel's barn. Feeling generous, I offered to stop so my friend could catch whatever the rest were there for. "Nope, I'm good," he replied. "Told you I'm NOT obsessed!"
It was only when I overtook him a while later that I realised L had his phone in one hand the whole time to catch whatever we were passing on the go. 
Still, while Pokemon Go has significantly affected my social life (e.g. my friends ignore me half the time and the guy that I've been seeing has stopped texting me on a daily basis), the game does have its pluses: It's forced some of my unhealthiest and laziest friends to be out and about.
And while I do find its addictive quality more than a little disturbing, not all hope is lost — some of my friends have already started to tire of it and are talking about quitting. But don't worry, I'm not going to believe them just yet. 
This article first appeared on www.ELLE.sg