JUO Productions named winner of inaugural Maker Bootcamp Finale
SINGAPORE — JUO Productions has been announced as the winner of the pilot season of the Maker Bootcamp Finale, hosted by the Media Development Authority of Singapore (MDA) and Maker Studios.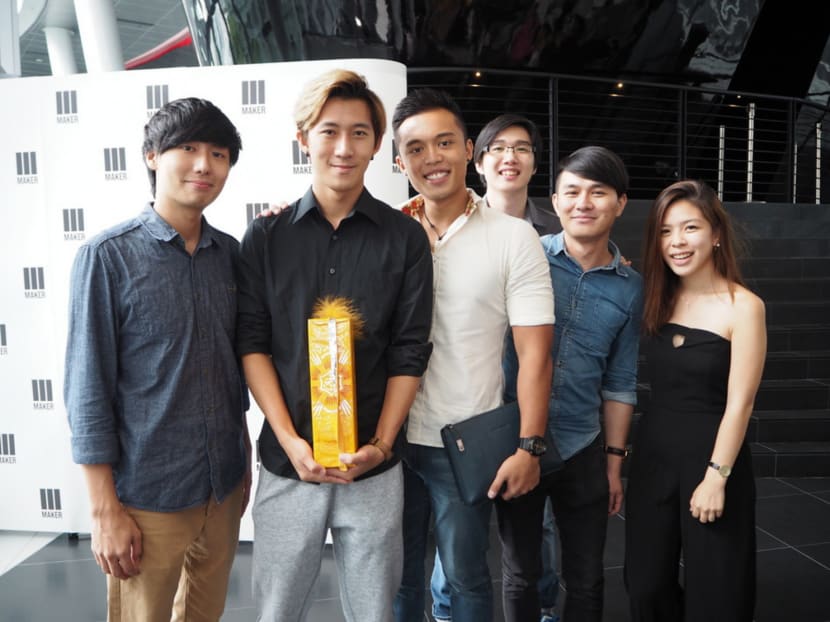 SINGAPORE — JUO Productions has been announced as the winner of the pilot season of the Maker Bootcamp Finale, which was hosted by Maker Studios.
The production company was one of six content creators selected to submit their ideas for an original web series, and to produce pilot episodes with guidance from Maker Studios' executives and experienced online content creators. Their video, which told the story of a time traveller, was selected as the winner by a panel of judges at a closed-door event on Monday.
"JUO Productions' pilot episode of The Time Washer showed strong production values and some endearing performances," said Luke Hyams, the chief content officer and head of creative at Maker Studios International, who was also on the panel of judges.
"The visual effects and cinematography were well executed on the budget and not used gratuitously. On the whole, this was a really intriguing piece of work that impressed me and had me wondering about what comes next in the story."
The other five creators who participated in Maker Bootcamp Finale included popular personality Jade Seah, Haresh Tilani (from Ministry Of Funny) Epul Eusoff, Audrey Lim and Shawne Koh, who won second place.
All six content creators were selected from a group of 15 people from the inaugural Maker Bootcamp in May 2015, where they were mentored by established local and international online content creators as well as Maker Studios' executives.
The winning team, which comprises director Jerry Lim, scriptwriter Jason Teo, producer Jordan Lim, visual effects artist and editor Jared Ti and actor Jaze Phua, will go on to produce a fully-funded web series, based on their pilot. The series will be shared on JUO Production's YouTube channel.
"We want to push our production values so much higher," Jerry Lim told TODAY. "For us, what we have always been doing on YouTube is like we have been trying to push quality work, content and ideas, but we always get tied down by our budget. This opportunity will really push us to get better locations, push our production values, and make (our videos) more believable for audiences."
And after spending a year learning from other online content creators and mentors, JUO Productions said they learned the importance of collaboration.
"We need to help each other out. It's a very small community, especially in Singapore, every YouTuber knows every other YouTuber, so why not collaborate? Everyone is very willing to learn, you just have to ask," Lim added.
Maker Bootcamp was launched last year by the MDA and Maker Studios to help local talent develop their content creation skills, as well as their own successful online channels in Singapore. The initiative is part of the Media Development Authority of Singapore's (MDA) longer-term efforts to work closely with industry partners to nurture Singapore's digital content creation capabilities.