Corinne Bailey Rae promises playful, soulful show at Sing Jazz
SINGAPORE — Painful moments in her past may have inspired music from Corinne Bailey Rae, but she does not mind performing those pieces.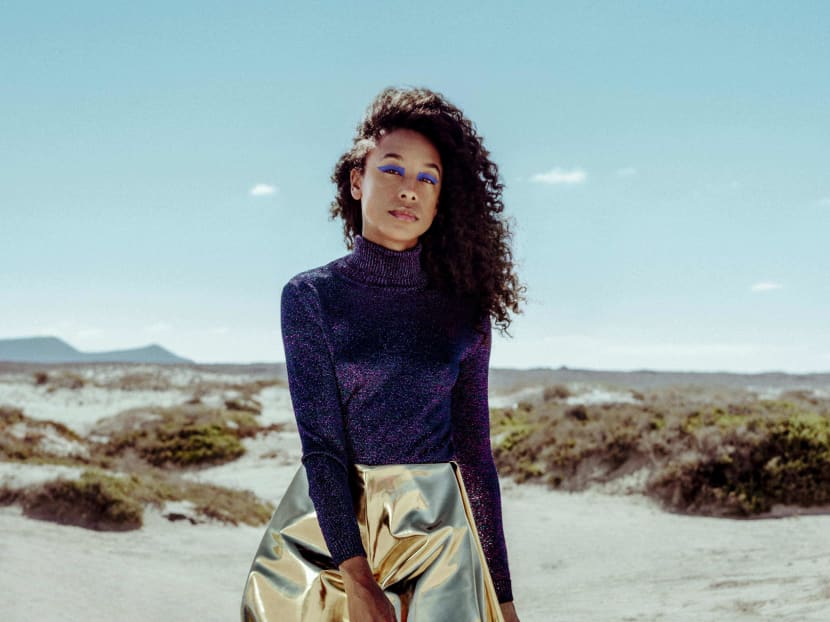 SINGAPORE — Painful moments in her past may have inspired music from Corinne Bailey Rae, but she does not mind performing those pieces.
"The experiences that formed them were difficult, but I have already lived through those experiences. I think singing about experiences is useful to other people, and writing about them, for me, is part of processing them," said the 38-year-old, who will perform at the Sing Jazz festival today.
"I am happy to revisit and talk about all the stages of my life. I see all the events of my life as co-existing, and all of them impact my work and performances, so I am happy to talk about them," she told TODAY in an email interview.
"I first heard jazz and soul as a child. I find the music freeing," said Bailey Rae. "It can make you bigger than yourself, and stop your mind from racing. It can fill you with joy or make you move, or put its fingers on pain you didn't realise 
you had."
Best known for songs such as Put Your Records On, Like A Star and Till It Happens To You, Bailey Rae released her eponymous debut album in 2006, which made it to the charts in the United Kingdom and United States, and launched her to global stardom.
She was widowed in 2008 when her first husband, saxophonist Jason Rae, died from an accidental overdose of drugs and alcohol. She released her second album, The Sea, in 2010 and The Love EP in 2011, which featured the single, Is This Love. It won her a Grammy Award for Best 
R&B Performance.
Her third album, The Heart Speaks In Whispers, was only released in 2016.
For people who will be listening to her music, or even live jazz or soul music, for the first time at Sing Jazz, Bailey Rae says they should "feel welcome, and let (the music) wash over you and consume you and speak to you".
"The set will be a mixture of (songs from) all three of my albums, as well as a song from my EP," she said. "We like to change what we do from audience to audience, and 'vibe it out'. We like the music to get intense, as well as be playful and soulful."
Speaking about how her relationship with music has evolved over the years, Bailey Rae said she learns about music and performing every day. "I have learnt the value of trusting your instincts and following your intuition, doing work that pleases you and expresses what you want to say. I love to connect with people and express myself, so I am constantly looking for ways to do this on stage and on my recordings," she said.
Besides Bailey Rae, Sing Jazz's line-up this year includes names such as Youssou N'dour, David Foster (whose show will feature funk legend Chaka Khan and R&B singer-songwriter Brian McKnight), Gilles Peterson, Esperanza Spalding, Brian McKnight, and Dira Sugandi. Singapore-based acts Aaron James Lee, drummer for The Steve McQueens, and Cuban guitarist Ernesto Enriquez are also on the line-up.
The annual festival, now into its fourth edition, will be held at Marina Bay Sands' Event Plaza from March 31 to April 2. It is also the first time Sing Jazz will be presenting The Late Show as part of the event. These sessions will involve DJ sets from Basement Jaxx and Rudimental, spinning at 2am on Saturday and Sunday respectively.
Tickets have sold well — 30 per cent more passes have been sold this year compared with last year thus far, according to the organisers, who say that around 30,000 people are expected to be in attendance over the three days.
Tickets for the Singapore International Jazz Festival 2017: Main Stage and 
The Late Show start from $108 and are available at www.marinabaysands.com/ticketing and www.apactix.com. Also available is the Full Festival Pass ($288) 
which offers access to 30 hours of music 
at both The Main Stage & The Late Show 
on all days. For more information, please 
visit www.sing-jazz.com.