Rock band Muse goes back to basics
In the age of digital music downloads, streaming sites and radio-friendly hits, releasing a full-length concept rock album can sometimes seem like a luxury.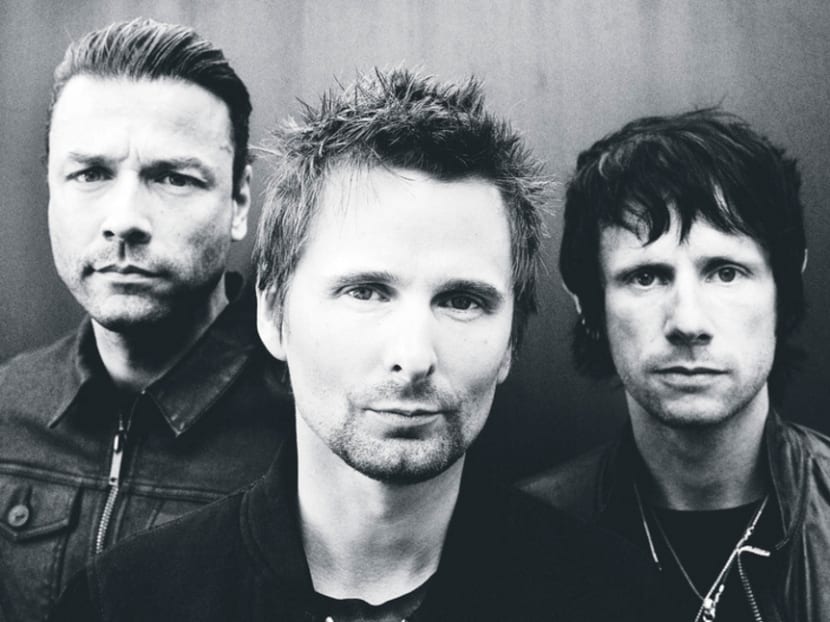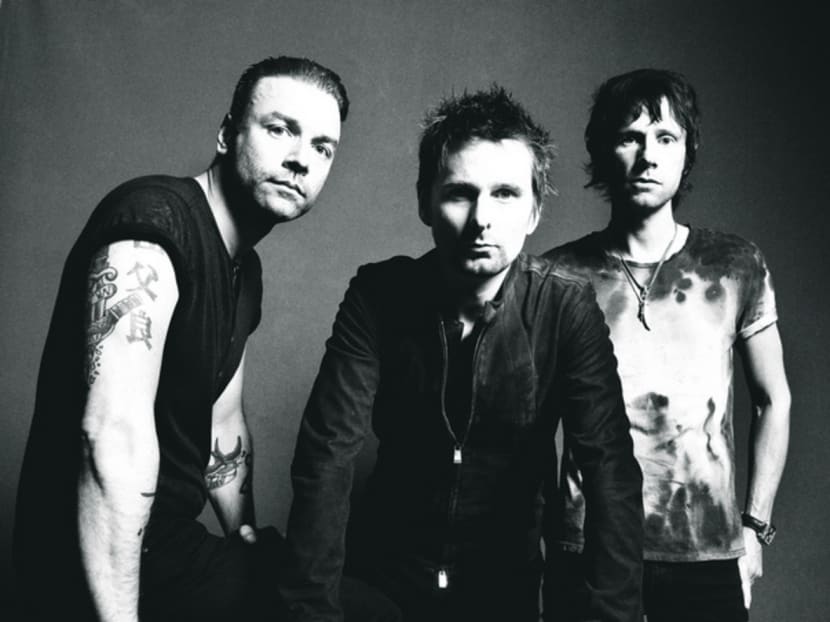 In the age of digital music downloads, streaming sites and radio-friendly hits, releasing a full-length concept rock album can sometimes seem like a luxury.
But English alternative rock band Muse, which is known for hits such as New Born, Starlight and Supermassive Black Hole and grandiose live performances, believes albums are still worth investing in. And with 17 million albums sold worldwide over a wildly successful 20-year career, it's hard to argue with the band, which comprises frontman, guitarist and songwriter Matt Bellamy, bassist Chris Wolstenholme and drummer Dominic Howard.
"I think the album is important," Wolstenholme said, in a phone interview with TODAY. "When I think about why I got into music when I was growing up, all the bands I listened to when I was younger, I think it's all about the album. That was something you really looked forward to. There was always the kind of anticipation and hunger that people had for bands to release an album."
He continued: "To be honest, sometimes you have to have a reason for an album to be an album. With (our upcoming album Drones), having a concept, having a narrative that runs through the album — there is a reason to this album. And I think that's why it's important."
Drones, the band's seventh studio album, will be released worldwide on June 8. And according to Bellamy, the 12-track offering explores "the journey of a human, from their abandonment and loss of hope, to their indoctrination by the system to be a human drone, to their eventual defection from their oppressors".
Unlike Muse's previous albums, which mixed and experimented with genres like electronica and dubstep, Drones will see the band going back to its basic three-piece set-up.
"When I am on the bass, Dom is on the drums and Matt is on the guitar, that's when we feel at our most natural. There were certain challenges with (our previous album) The 2nd Law — there was a lot of electronic stuff, which was quite fun because it was a challenge and something we hadn't done before," Wolstenholme said. "But at the same time, I think (Drones) is very cool because it goes back to what was the most important part of this band — and that was being a three-piece band. I enjoyed it, and I think doing it was a lot quicker and a lot easier than our previous albums."
What Muse is banking on with Drones, essentially, is the musical chemistry among its three members. After all, the band, which formed in Teignmouth, Devon, when all three men were still teenagers, celebrates its 21st anniversary this year, a huge achievement for any rock band.
"Twenty years, particularly today, is a long time for any band to survive," Wolstenholme acknowledged. "There are not many bands that were around when we first started that is still going. Musically, I think we've been trying a lot of different things. We've changed as people as well. We've grown up a little bit — we were effectively children when we first started. We've grown up together. I think that is why there is a solidarity in the band, because we have been through personal things together, milestone moments, personally and in the band. And I think it creates solidarity that a lot of bands don't have."
The 36-year-old also joked that he found it a little "strange" to be living and working in such close proximity with men he has grown up with, for so many years.
"It's a bit weird to have three thirty year-old men touring on a bus together," he quipped. "It's kind of a strange environment to be in. As much as we have always been a band together, we are all quite different people. We have all got very different personalities. We all have to respect that about each other. I have a family, and Matt has a child now (with former girlfriend, actress Kate Hudson). These things have changed the dynamics of the band a little bit — not necessarily in a bad way. It's just a natural thing about growing up. We have to respect each other's personal lives and respect each other's space and understand that we are all different people with different needs and want different things in life."
And Wolstenholme's family is precisely what keeps him grounded. During our interview, the musician recounted how, several years ago, he had performed to screaming fans in Hong Kong one night, and flown home in time to take his six children to school the next morning.
"They are two very different extremes of life and I quite like it. I like the fact that I do something I really enjoy for a living. I love music and I love playing to people. I love touring and I love travelling the world. It's really nice to have that crazy lifestyle, and then go home and be completely normal. And that's what I've always tried to do as a father. I want my kids to live a very normal life despite what I do for a living. So I like the extremes of the two," he said.
The bassist, who battled alcoholism and went into rehab about five years ago, said his work and family also help him keep his resolve to stay sober when the stress piles on.
"I've been through dark times and I've come through the other side," Wolstenholme confessed. "It's part of who I am but now I feel happy with my life. I'm part of a great band, and I've got an amazing wife and six amazing kids. Sometimes, you just have to look at what you've got in life and realise that things are actually pretty good. There are a lot of people out there who have got real reasons to be unhappy and I don't really feel like I do.
"I feel like I'm a very lucky man, and sometimes when you have dark moments, you just have to remember that you actually are living a pretty good life."
Drones is now available for pre-order on iTunes. It will be out in stores worldwide on June 8.