S'porean female artistes making a name on Spotify
SINGAPORE — Young Singaporean female artistes are making it onto Spotify's Top 50 and Viral 50 charts, although some of them have not yet released a proper record.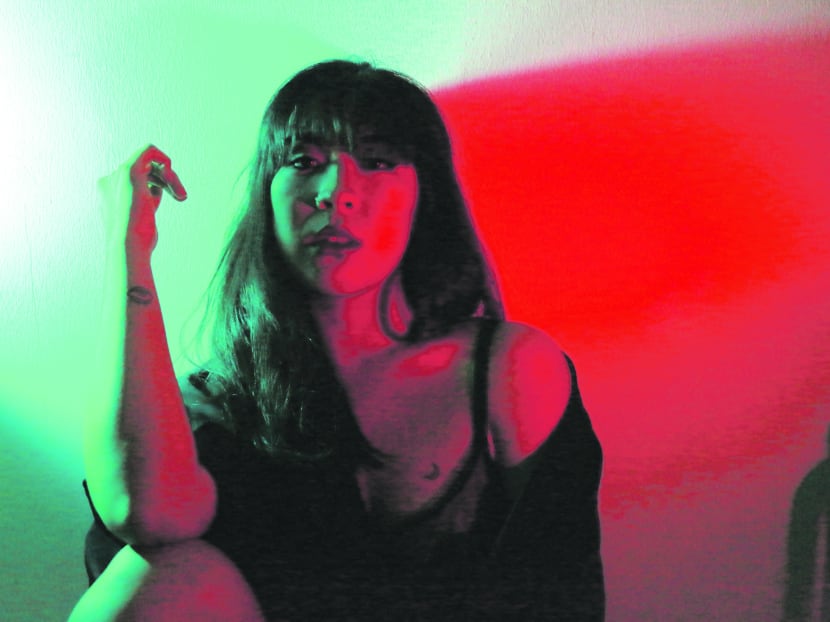 SINGAPORE — Young Singaporean female artistes are making it onto Spotify's Top 50 and Viral 50 charts, although some of them have not yet released a proper record.
Sam Rui, a contemporary R&B music artist who recently performed at Laneway Singapore, saw her single, Better, shoot to the top of Spotify's Singapore Viral 50 chart — which is updated weekly with the most shared and trending tracks here — while newcomer Jasmine Sokko saw her debut single, 1057, hit No. 1 on the same chart late last year.
Their rise follows in the wake of local artiste Linying, who is currently on tour in the US and has a record deal there. Her single, Sticky Leaves, made it onto Spotify's US viral chart last year before the release of her debut EP, Paris 12.
Both Sokko and Rui intend to release their debut EPs later this year.
Tan Chee Meng, director of artists and label services at Spotify Apac, said artistes from Singapore are gaining more traction both locally and abroad.
He noted that Sokko's music — which was featured on Top Hits Singapore and Spotify's rising stars playlist, Early Noise 2017 — is now featured on global playlists such as Haunting Vocals. She has also charted on Viral 50 in the Philippines.
Meanwhile, the four singles from Rui that are currently on Spotify have been streamed over a million times in all.
Rui, 21, said that she has received messages from fans in countries like Mexico, Spain and the United States.
"It's so surreal to me that all this is happening, and it feels really good that my music is being heard," said Rui, a psychology student who took time off from school to focus on music.
Both artistes are happy that being on Spotify, which was highlighting the achievements of female acts in Singapore to coincide with International Women's Day on March 8, helped them with this one goal: To allow their music to take precedence.
If you are a woman in music, "the way you look and the way you present yourself, like your social media presence or how hot you are, defines who you are in your career regardless of how talented you are", said Rui.
She says that the Spotify platform serves her well because it is an equaliser. Because Spotify is an audio platform, "you hear me, and you like my music, before you know what I look like", she said.
This works well for Sokko, an emerging singer, songwriter and producer who has also released a music video to accompany the emotive 1057. The artiste, who is in her early 20s and who is managed by Aging Youth's Willy Tan, has shrouded her public persona in mystery — she refuses to give out her real name, and appears masked in the music video. In pictures, she appears with her face half-covered by her dark hair.
The pressure to look or dress a certain way is highly acute in electronic music, she said.
"Growing up, I feel that (it was assumed that female deejays) have to be hot. The music they play is one thing, but then their looks and just being attractive are a very huge selling point. When it comes to producing these days, there are many female artistes who don't really sell (their looks) anymore and I think it's a very powerful statement when it comes to gender equality," Sokko told TODAY.
Sokko says she simply wants listeners to focus on her music.
"Most people don't get why I am hiding, but this, truthfully, opens me up. Keeping a low profile ... allows me to experience life without being concerned with what people think (of me personally). I get to focus on the songs instead of the periphery things that come with being a musician. This decision coincides very much with what I want people to feel when they experience my music. The idea of mystery lends itself to intrigue, and leaves room for interpretation," she said.