Magician Andrew Mayne: It's a trust issue
SINGAPORE — Andrew Mayne grew up being pranked by his parents, so it's no wonder he now stars in a show called Don't Trust Andrew Mayne.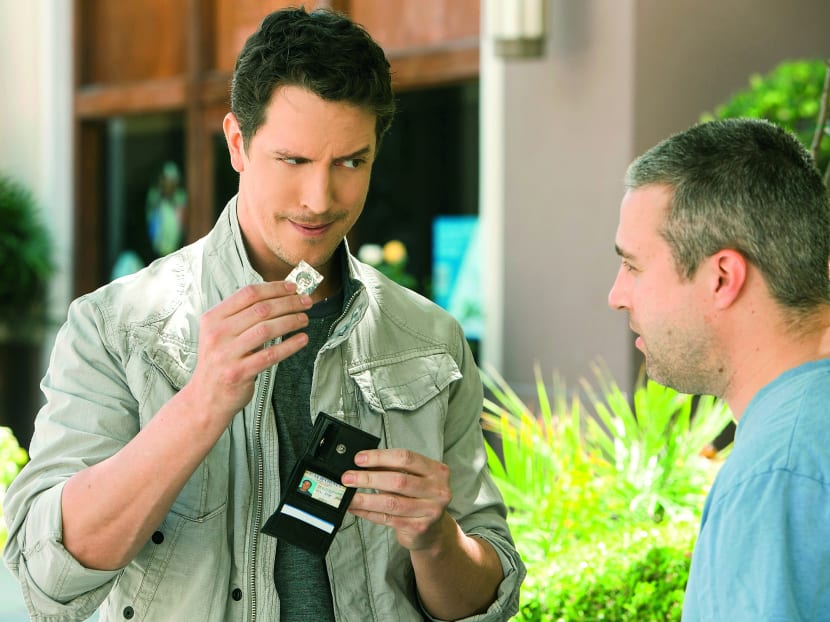 SINGAPORE — Andrew Mayne grew up being pranked by his parents, so it's no wonder he now stars in a show called Don't Trust Andrew Mayne.
In the show, not only does he play tricks on people in the street, like grabbing their mobile phones through a sealed window, he also uses magic "to help people 'take revenge' on somebody who did them wrong". In the first episode, for example, he makes a motorcycle vanish — its owner had reneged on an agreement not to own one.
It's a learning journey for the prankees. "You want to get them good but have them be glad you got them, and not being mean about it," said Mayne.
The prolific magician has several books to his name and is also the second-youngest illusionist to embark on a world tour — the first being David Copperfield. That's because his education started early. "My mother, father and brother were always playing pranks on one another," he said. "At six years old, I would go into my room and I'd open my closet door and my dad would be in there on his knees. As a little kid, I could take pranks like that — putting on scary masks; looking through windows. I had a very fun childhood. My parents had a very good sense of humour. I always had to be on guard."
While that might have landed some in therapy, it bred in Mayne a love of magic. "I like to have fun and mess with people," he said. "I love story-telling and creating conflicts and resolving them through magic. I like to take people on these little adventures. I want you to walk away with a fun story, eager to meet me again."
That's his goal when it comes to girls too, but he takes a different tack, even though he said it's "a heck of a lot easier" to meet girls if you do magic. "I'm careful because I don't want her just to meet the guy who does magic tricks — I want her to meet me. For a lot of magicians, that's the problem — they put away the deck of cards or the magic tricks, and they don't have anything to do or say. For the longest time, I never even told girls I did magic."
Still, Don't Trust Andrew Mayne does get him quite a bit of female attention. "Doing the show, a lot of times I would do something to somebody and then I'd run away ... I would get tackled by somebody from behind —always a girl — they'd wrap their arms around me and say, 'Give it back!'
"It's a weird kind of trust that happens. First, I go in there and I get your trust to do something, like trapping your driver's licence behind glass. I kind of violate your trust. But the thing that happened is really cool. I didn't try to steal it from you. I want to entertain you."
Are there times when he doesn't trust himself? "With a bag of red licorice," he deadpanned. "I have a sweet tooth and I have no self-control."
Catch Don't Trust Andrew Mayne starting April 1 at 10.10pm and on subsequent Tuesdays at 9.40pm on Lifetime (StarHub TV Channel 514).