Michelle Yeoh: The lady strikes back
A brilliant, dynamic, evil character. It is what attracted Michelle Yeoh, 53, to embark on her first television gig in a stellar acting career that has spanned some 30 years.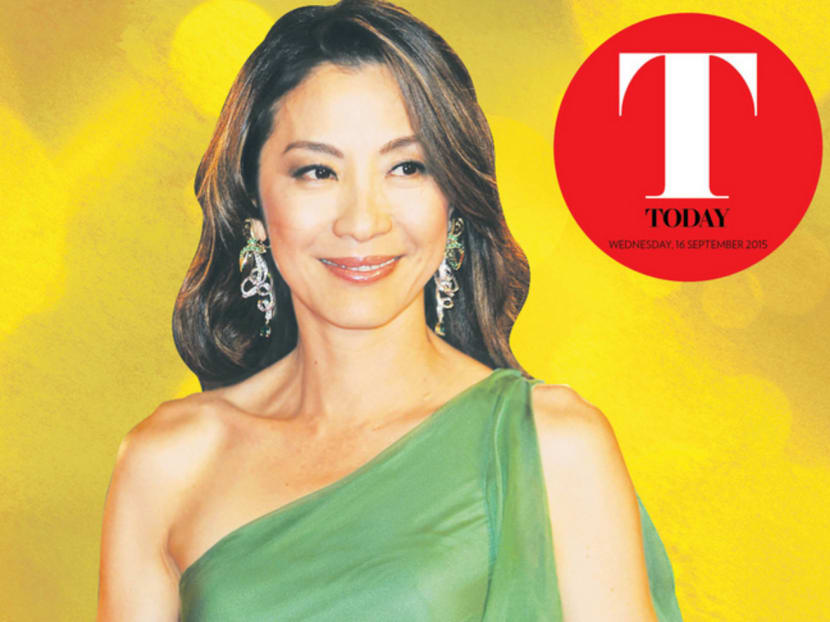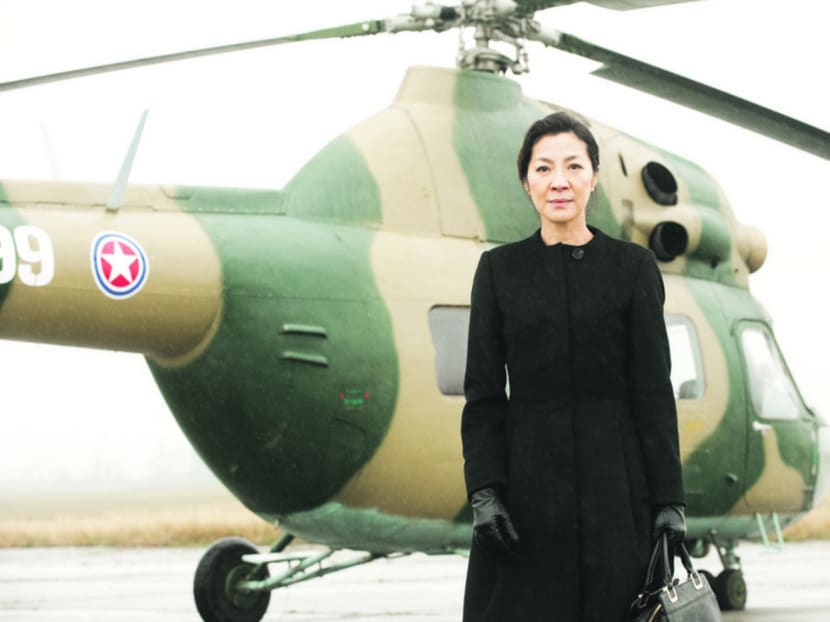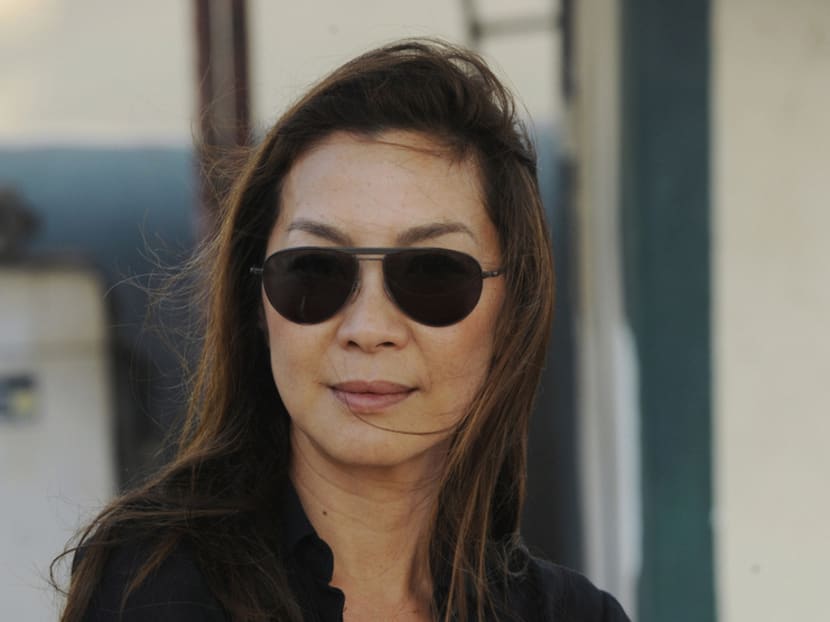 A brilliant, dynamic, evil character. It is what attracted Michelle Yeoh, 53, to embark on her first television gig in a stellar acting career that has spanned some 30 years.
The Malaysian actress-producer, last seen memorably as Myanmar icon Aung San Suu Kyi in 2011's The Lady, recently joined the cast of Strike Back, the highly rated Cinemax Original series which follows the actions of the elite British intelligence unit Section 20.
In the fourth and final season, the undercover team arrives in Bangkok to investigate the kidnapping of the British ambassador's daughter, only to uncover a massive international terror plot. Yeoh plays the ambassador's wife Mei Foster, but she hides a dark secret: She has an alter ego, Li-Na.
"One of the biggest reasons why I'm in Strike Back is because of executive producer Andy Harries, who also was one of the producers of The Lady," Yeoh told TODAY from Vienna. (She was there with her fiancee and FIA President Jean Todt, 69, who is also the United Nations Special Envoy for Road Safety. For her part, Yeoh is also the Global Ambassador for the Make Roads Safe Campaign.)
The actress, well known for her action work in movies such as Police Story 3 and Crouching Tiger, Hidden Dragon, has been looking to do television for quite some time.
"It is a platform that is very well done in the past few years. When Andy brought me this series, I was quite captivated by it and thought it was a very fun place to start," she explained. "It was a very solid, hugely successful TV series with intensely dynamic characters. I mean, my dad, brothers and friends were all watching it!"
It also helped that when, prior to casting, Strike Back director/writer/producer Michael J Bassett was asked if he wanted a "Michelle Yeoh-type" to play the main antagonist, he countered with: "Has anybody asked Michelle Yeoh?"
Cue a phone call from Harries and, after reading the script and watching a few past episodes, Yeoh said yes, although the affable star joked that her initial response to the role was: "Evil? Why did you think of me (to play the role)?"
"I don't think the character is evil or a true villain. She's just totally motivated and very much in love with her first love," she said of her character. "I think she was led astray down a wrong path which is very dangerous. If you think blowing up the world for a better cause is right, then it is the wrong path. It cannot be justified."
Besides the multi-layered character of Mei Foster/Li-Na, it also intrigued Yeoh that the British-American action series has good plot lines. "People usually think that since it's an action flick, it doesn't need a plot. But all good action needs drama, engaging characters and a good plot. Otherwise, one boom after another big boom is not very captivating," said the former Bond Girl (she was in Tomorrow Never Dies).
When TODAY asked if she was resigned to the fact that she had been typecast as an action queen, she let out a chortle.
"Oh, I definitely look at it as a compliment. I'm not going to try to change — it's a lovely title. Action queen! Why not? It's good! But I hope when people come and watch me, they'll also enjoy the acting and are surprised that I'm not just all action."
Whether she has an action job or not, Yeoh makes sure she is in good shape all the time. "I enjoy keeping fit. I love hiking and exercising. When I was doing The Lady, I was actually in better physical shape because, to prepare for that role, I actually trained as a marathon walker. Even if (I was playing) a dramatic role, it doesn't mean I can just go and have my cream scones, ice cream, chocolates and sweet tea all day!"
After Strike Back, the Ipoh native will be back on the big screen in three films. There is Mechanic: Resurrection with Jason Statham ("A walk in the park!" she quipped); the much anticipated Crouching Tiger, Hidden Dragon II: The Green Legend ("Just a little bit more filming to be done in China"); and a film she just wrapped up in the Czech Republic prior to this interview but which she is "not supposed to say anything about".
Yeoh's next goal is to get back to making her own movies in Asia. "Of late, I've been working more on my English movies. I've not done a movie in Asia in the past few years, so I am hoping to change that by next year.
"We are working very hard on that."
Strike Back airs every Saturday at 10pm on Cinemax.