Shane Pow steps up to the plate
Hello, ladies. Look at your man. Now look at Shane Pow. Now back at your man. Now back at Shane.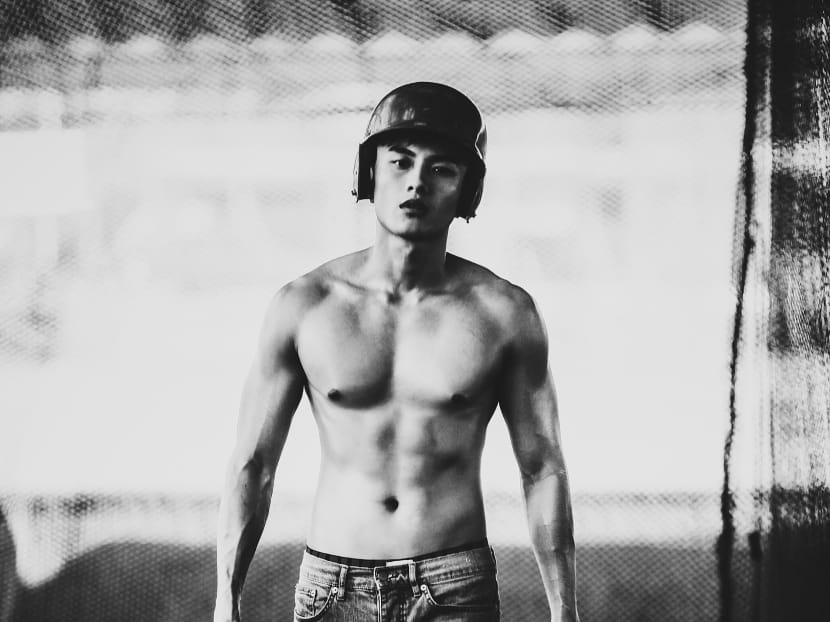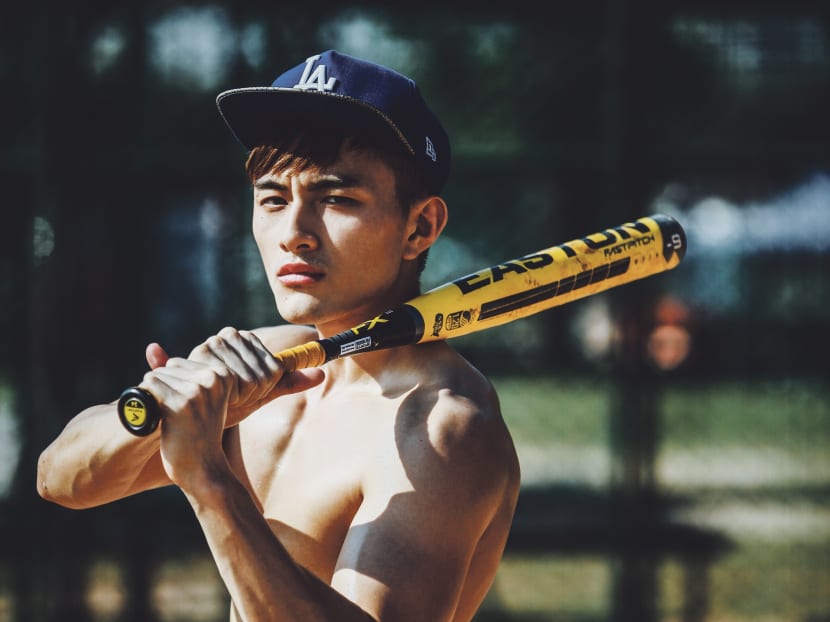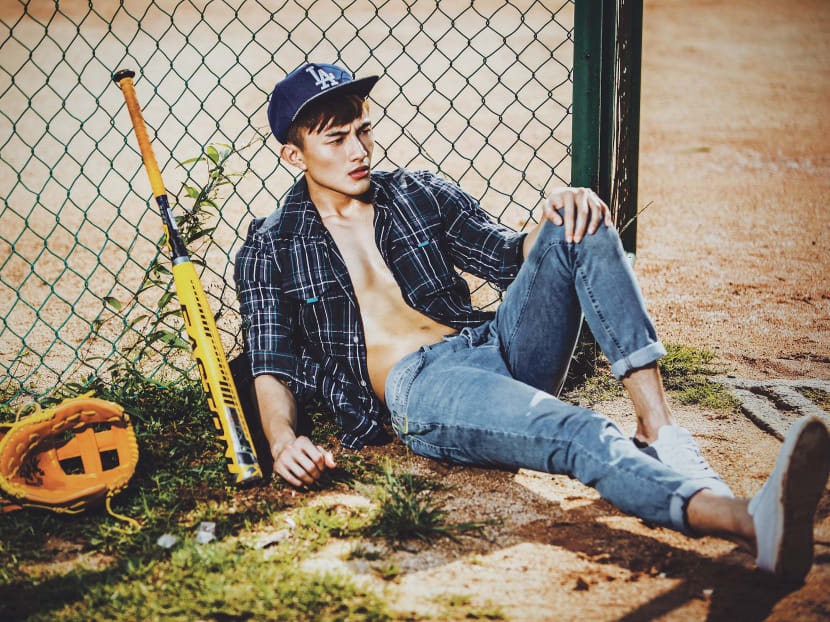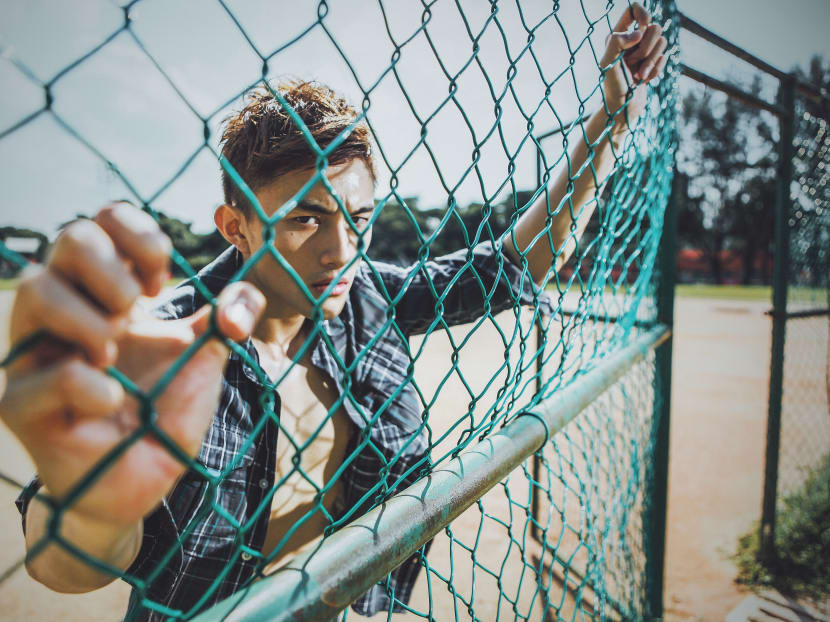 Hello, ladies. Look at your man. Now look at Shane Pow. Now back at your man. Now back at Shane.
I'll bet that you, like us, didn't think that an hour-and-a-half-long conversation with the actor would end up being all about food.
Especially considering that the sporty 24-year-old's original claim to fame, before he signed on as a MediaCorp artiste two years ago, was as a Manhunt 2011 finalist with cheekbones you could shave your Parmigiano-Reggiano on.
We should have had an inkling, though — just days before this photo shoot, he was WhatsApping pictures of fried chicken to us. But what's a self-professed glutton to do when, as an actor and host, your body is not your own?
In the MediaCorp TV Channel 8 drama 3 Wishes, Pow plays a fitness instructor, a role that required him to pump extra iron and forgo his carbs. But when he was initially cast in the drama, there was a slight mix-up: His manager sent him the wrong character description.
"It said, 'Xiao Pang Zi' (Little Fatso)," Pow recalled. "I texted to say, 'Are you sure that's right? Because if it's Xiao Pang Zi, I've got to start eating now.' I was, like, so happy."
Life plays cruel tricks on you sometimes, doesn't it?
PULLING HIS WEIGHT
Suffice it to say that being on a strict diet is the purest form of torture for Pow. He confessed to collecting mall directory booklets so that he could look at pictures of restaurant offerings as he ate his plain chicken breast meals.
"I'm a glutton. I cannot stop eating," he sighed. "I think it's a habit that my mum instilled: 'Finish the food, leh.' During Chinese New Year and family gatherings, I'll always be the first to eat and the last to leave the table.
"When we're filming a dinner scene, there are always left-overs and I feel like I'm wasting food if I don't eat them."
Happily, in his next drama, The Journey: Our Homeland, Pow plays a char siew seller. "I'll have a lot of props to eat," he gleefully divulged.
Still, it's difficult, he said, when one day he's playing a nerd in Against The Tide and the next he has to bulk up to play a gym instructor. But that's not the main reason he enjoys his hosting gigs, such as on the variety shows Cheap And Good, Style Check-In and the new one he's working on, Head Chef, more.
"I love to act, but hosting comes more naturally and I just don't feel as much stress. I'm a happier person," he said. "I go to work happy and I end work happy. Most of the variety shows I've done involve a lot of eating. I say a few things, and then I eat, and I say how the food tastes, and then I eat more. At the end of the day, I'll be like, 'Oh, this place is good.' Then I go home."
Lest you think his priorities are clouded by visions of sugarplums and suckling pig, he feels he still needs dramatic roles because acting offers him the exposure he believes he needs as a newcomer. (Yes, Pow still feels like a newbie even though he has made his mark in productions such as Served H.O.T., It Takes Two, Love At Risk and The Recruit Diaries; been crowned one of MediaCorp's Eight Dukes; and landed endorsements for Lab Series and NatroSlim.)
"Our dramas air in Malaysia; Served H.O.T. aired on TVB. Fans from China leave me messages on Weibo: 'We watched this show.' If I only host local productions, then I don't get to reach out," he said.
"I'm still at the stage where when I go downstairs to dabao food, uncles and aunties are like, 'I've seen your show, but I don't know your name.' If one day I go down and people start calling me by name, that will be when I'm no longer a newcomer," he added.
LEAVE IT TO FAT(E)
In an ideal world, our gluttonous hero would be trotting the globe doing food travelogue shows such as Street Food Around The World and Food Truck. "It's an experience people cannot take away from you," he said. "I'd like to do it while I'm young, when I still can walk and run and try something different. Before I'm too fat and retire."
So, when it comes to prospective girlfriends, no salad-ordering princesses need apply, thanks. "I like girls of my personality: Sporty and gluttonous," said the former national youth basketballer. "If we go overseas, I want you to eat with me. And I like to do a lot of stupid, crazy things such as bungee jumping, wakeboarding and random camping trips, so I like girls who can rough it. If you're a princess, then it's very hard. You know, I'll drag you out running with me in the middle of the night — that kind of thing."
Pow said he was "quite wild" when he was younger. "My friends and I once snuck into a construction site, climbed a mountain of sand and sledded down on pieces of cardboard. At the end of the night, we had cuts all over. And I (also) climbed the Merlion and took a selfie. No, I wasn't drunk."
But as he's getting the boundless — and foolhardy — energy of youth out of his system, he hopes he'll be putting more sausages and watermelon soju into his system.
"When I'm 40, maybe I'll be like Christopher Lee now," he mused. "Did you see his tummy? I feel he looks like a happier man. I think I'll be more like him rather than (Zheng) Geping — 50 and still an inspiration. I see him (working out) and I think, 'I'm only 24. There's no reason I cannot do this when he is 50.' But I realised that it's because I'm a very big glutton — I cannot do this. I don't want to do this!"
So what will become of him? "I'll probably retire at 40-plus, if I have enough money. Then I'll go to Phuket and open a beach rental for people to rent 100-baht (S$4) sunbeds, and sit there and drink beer and eat my Pad Thai. And then I'll die a happy man. So I have to work hard now and diet to have a fat life in future."
Is that your goal in life, we asked. He paused for a moment, then nodded: "With a jet ski."
Catch 3 Wishes on weekdays at 9pm on MediaCorp TV Channel 8.
CREDITS
Photography: Jason Ho
Hair: Hovern Tang, Air Salon
Makeup: Joanna Ang, Sono Bello (96953772) using Make Up For Ever
Special thanks to Sports Kinesis for the use of their premises.