Why Aloysius Pang is only happy on set
You will start to feel familiar with Aloysius Pang because he has at least six television projects airing this year, so even if he wasn't the young actor to watch out for — which he is — he'll certainly be the one you'll see on screen the 
most often.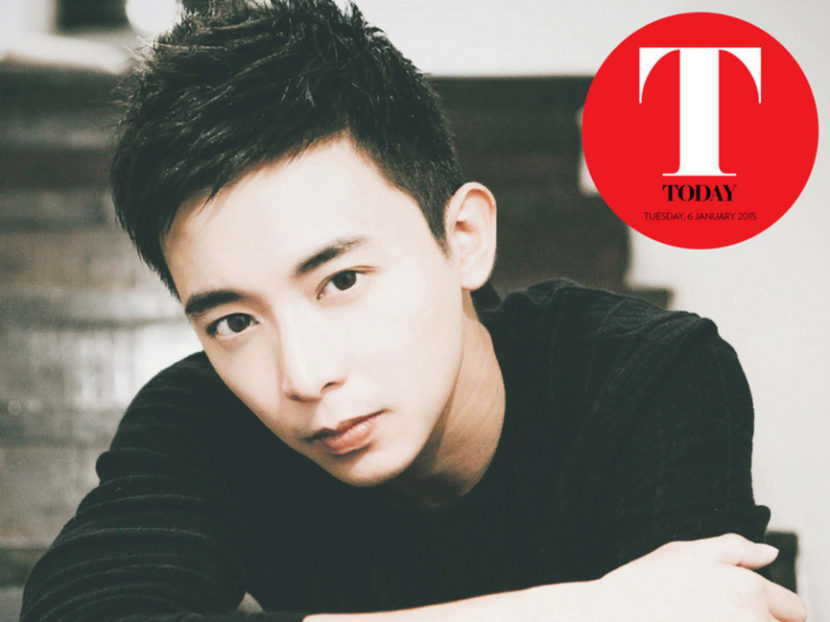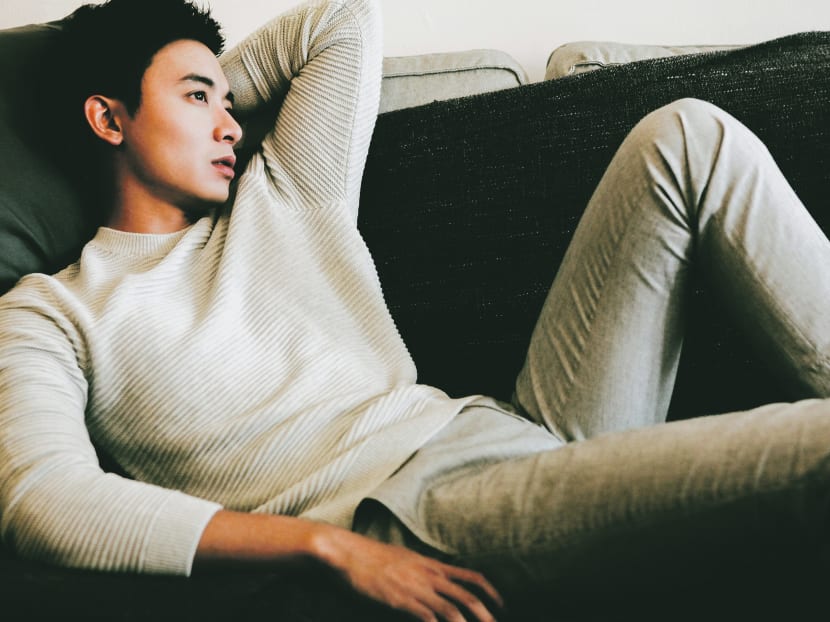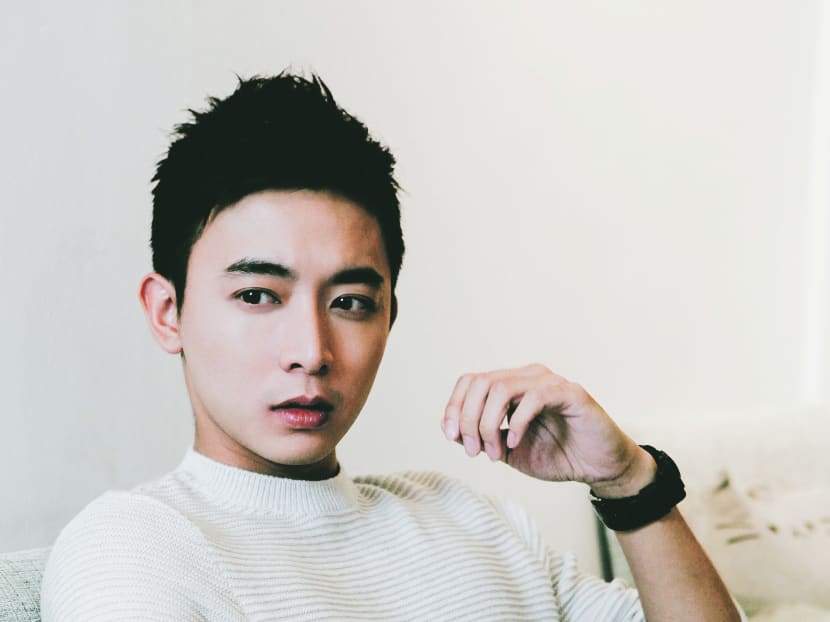 You will start to feel familiar with Aloysius Pang because he has at least six television projects airing this year, so even if he wasn't the young actor to watch out for — which he is — he'll certainly be the one you'll see on screen the 
most often.
But the "Duke" with the reputation for being inscrutably unflappable is no open book — although he doesn't set out to obfuscate.
"It seems that no matter how much I reveal about myself, people find there is a deeper, darker, more mysterious side of me that they will never know. Apparently, that's the feeling people get when they talk to me," he said, looking genuinely puzzled.
"I'm worried that people think I'm putting on a fake front and hiding something else."
The truth, really, is only slightly more prosaic: "I am boring. There's nothing much for you to dig — except for a very exciting past."
PRODIGAL SON
Someone who is only 24 may have no business having a past at all, but Pang started young. From the age of nine to 14, he was a child actor until the pressure of fame led him to a phase of rebellion — something he now draws on to play maladjusted characters in 
MediaCorp Channel 8 dramas such as I'm In Charge and It Takes Two, as well as the coming Tiger Mum and Channel 5 telemovie, Two Boys And A Mermaid, in which he plays a 
high-school basketballer whose relationship with his only friend is jeopardised when they fall for the same girl.
In school, Pang said, he was also on the basketball team, "but I never went for a single training session. I thought I was too good". "I got kicked out because of conduct and ethical problems."
He fudged on the details of his bad- boy past but said: "When you're a child actor, naturally, you get more attention, be it from girls or gangsters. On Valentine's Day, when I got back to my table after recess, there would be gifts all over my tabletop, floor and chair."
There was a flipside to that. "I had people coming up to me and saying, 'Do you think people like you because you are good looking or a nice person? They like you because you are on TV.' It just gets imprinted on your heart," he said.
"I wanted to be popular for who I was instead, which is why I did a lot of the things I did back then. I wanted my personality to outshine that character, so I was constantly seeking attention in the wrong way," he added. "I was looking for trouble — because I wanted people to see me as me. At karaoke sessions, I would open the door and scream so the entire hallway would look. That's how hard up I was for attention — just making a fool 
of myself."
Looking at Pang now, it's impossible to imagine him as anything other than polite, pensive and taciturn. "It's a 180-degree change," he said. "I just didn't want to go back to being that person. I despise that guy. I hate him so much. He is one of my greatest disappointments in life. Even if a little part of him still lives in me, I will never let him come out. I'll bury him and kill him off some day."
Pang is a prodigal son not only to his mother whom he regrets hurting, but also to acting: When he was 14, he called MediaCorp and "told them to take my file out and never call me again". However, two years ago, he changed his mind and returned to 
the fold.
"Whenever I'm on set, I look at the cameramen and soundmen, and I feel very happy. I'm pretty distant with the artistes — I'm closer to the crew because I've seen them since I was young. It feels like I'm 
back home."
HEART WORK
They say if you love something, set it free; if it comes back to you, it's yours. Pang's rekindled love affair with acting is now so torrid that even though he called this "the busiest time of my life", he acknowledged "it's a good time to be 
a workaholic".
For the record, he has roles in the Channel 8 dramas You Can Be An Angel Too (currently airing), Good Luck (slated to start on Feb 2), Tiger Mum (April 2) and Super Senior (June 11), as well as the Channel U series Love? (which starts on Feb 24). There is also a cosplay-themed movie in 
the works.
Pang is also the sort of person who physically cannot be idle. "I try to make my days off as busy as possible," he said, adding that he takes piano, guitar, boxing and sign-language lessons. "The longest I can sit and do nothing is 10 minutes. I just feel there's so much I can do with my time — it's a waste if I spend it 
in bed."
The actor said he wants to find time to direct and act in three short films he has written: One has an anti-bullying message, another is about dementia and the third is about deafness. "I like the idea of having the images in your head become reality," he said. "I'm a pretty greedy person. I want to write songs, direct, have my own business, publish a book of poetry, write my own drama script and a movie. There are a lot of things I want 
to accomplish."
Acting ranks first, though. "It's a 100 per cent confirmation that for the rest of my life, I'll be doing something different. That excites me. It's 
the unknown."
But while he aces emotional scenes and can cry heartbreakingly for the camera, Pang said the hardest emotion to bring out is happiness. "Crying is easy, but laughing is my kryptonite. I just don't know how to laugh," he said. "I'm not good in happy roles. Rebellious roles are fine because I have a past that I can (draw on). But happy, enthusiastic, jumpy? I really need to find happiness.
"I'm happy only on set. When I'm not working, there's nothing for me to look forward to in my personal life," Pang continued. "Maybe, I'm at the stage where I feel it's time for me to look for a partner. But this industry doesn't encourage relationships. I want it, but I don't think I should have it. It's like brain versus heart."
For the moment though, the trade-off is worth it. "I'm not a person who is looking for fame or luxury," he said. "It's the process — when you're on set, you just feel you want to do good 
in this."
The only mystery left then is just how far his hard work will 
take him.
Catch Aloysius Pang in Two Boys And A Mermaid on Friday at 10pm on MediaCorp TV Channel 5. You Can Be An Angel Too airs on weekdays at 9pm on MediaCorp TV Channel 8.
CREDITS
Photography: Jason Ho
Hair: Joanne Er, Monsoon Novena, using Hatsuga products
Makeup: Joanna Ang, Sono Bello (96953772) using Make Up For Ever
Stockists
(On the cover) Black sweater, S$79.90from H&M; teal checked trousers, S$89.90 from Topman.
Ash sweater, S$83.90; grey trousers, S$89.90 from Topman
Special thanks to The Company Of Cats for the use of its premises.