Zoe Tay wins Best Actress at Star Awards
SINGAPORE — Call it a great comeback moment for the Queen of Caldecott.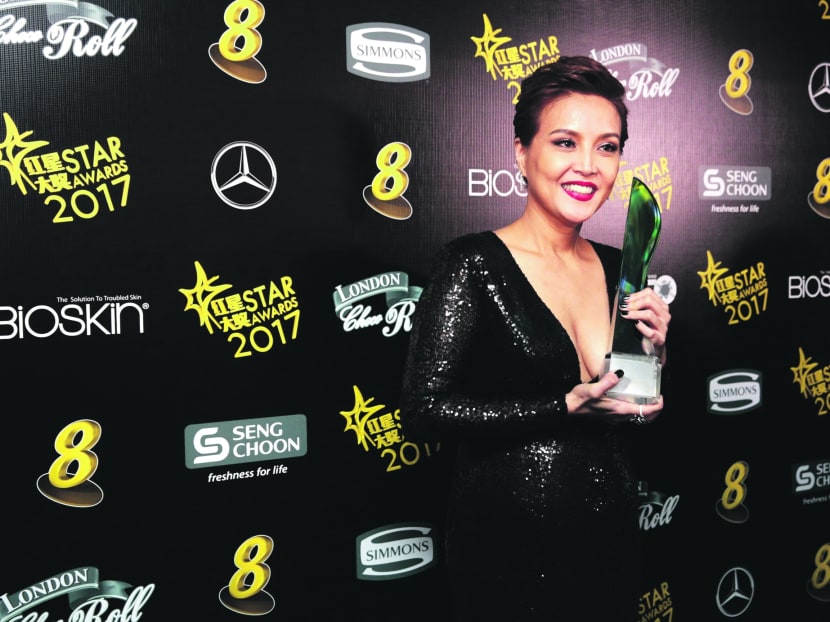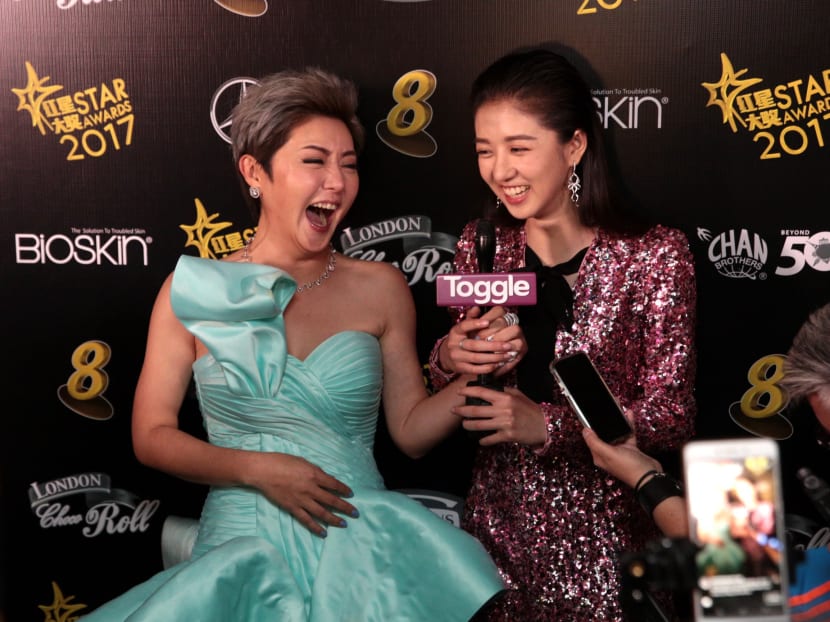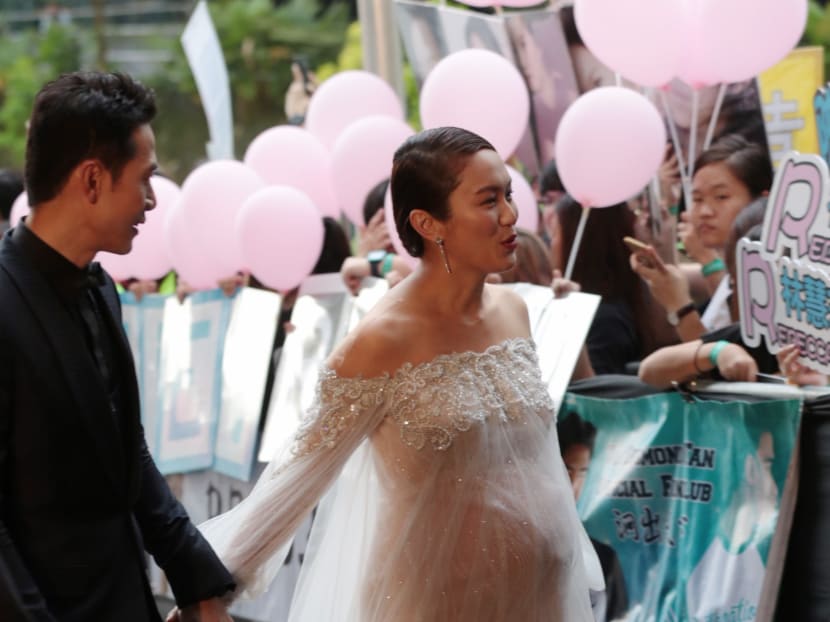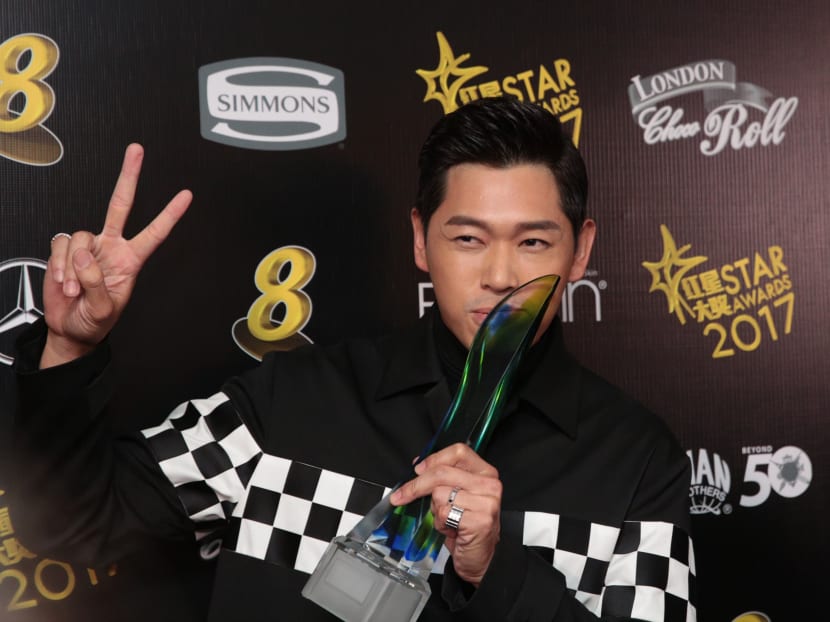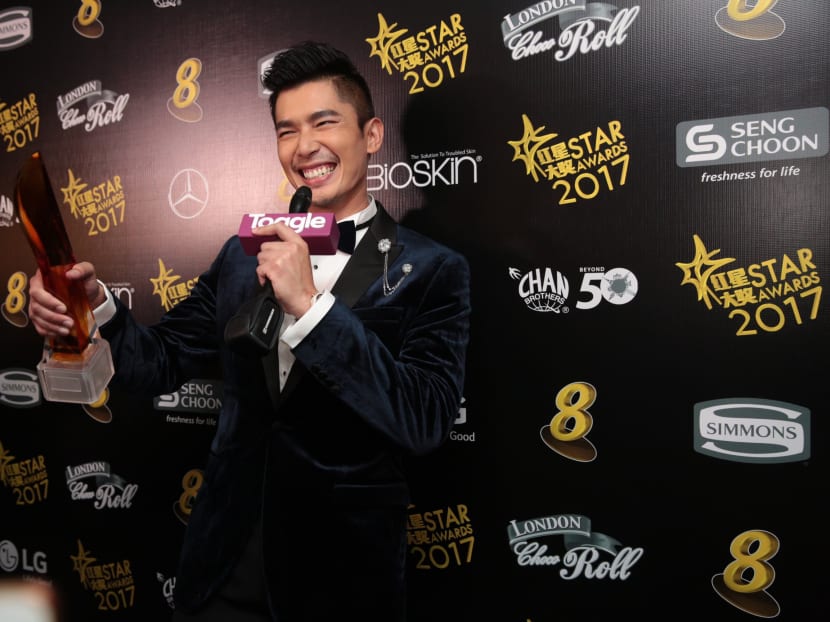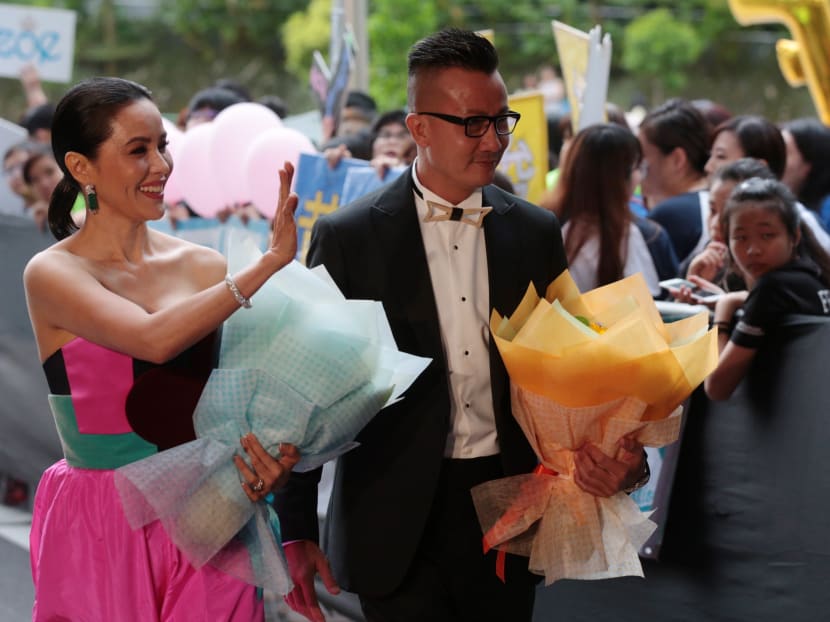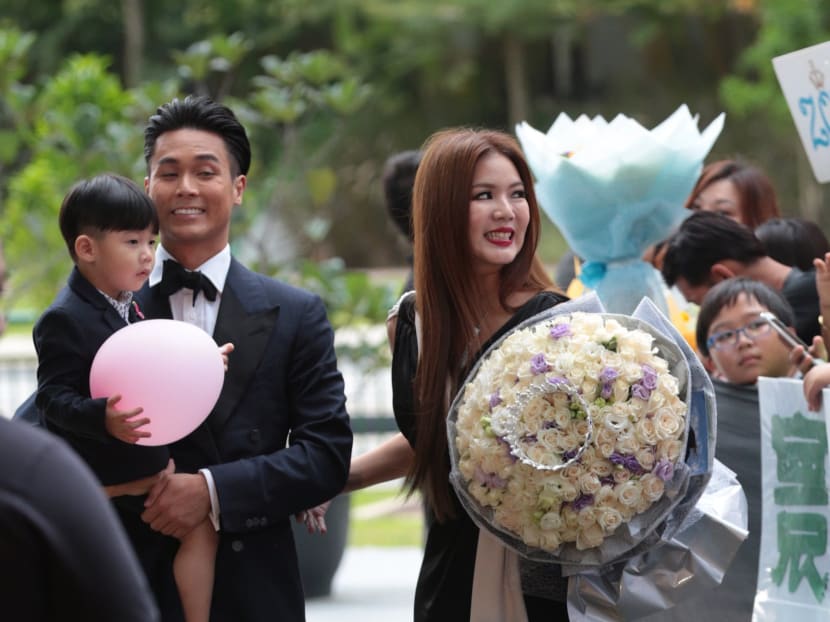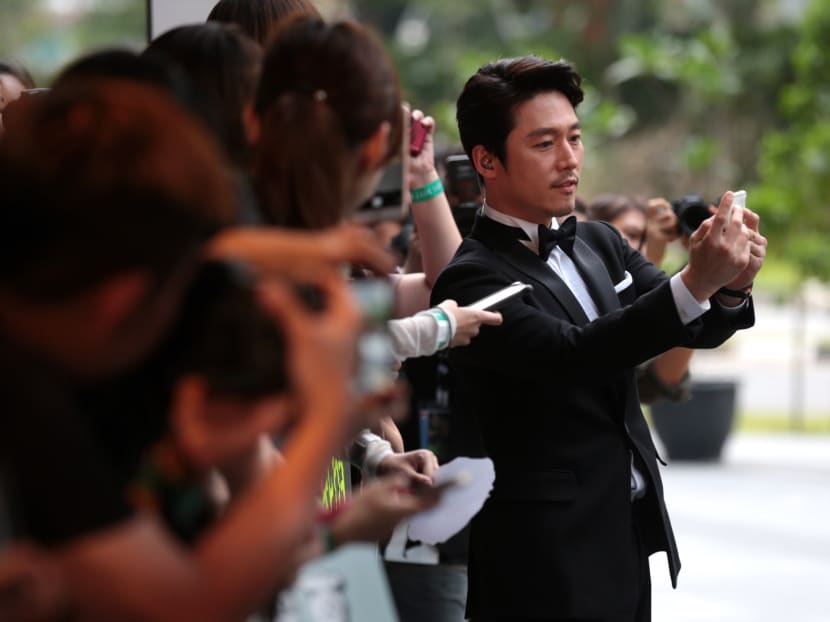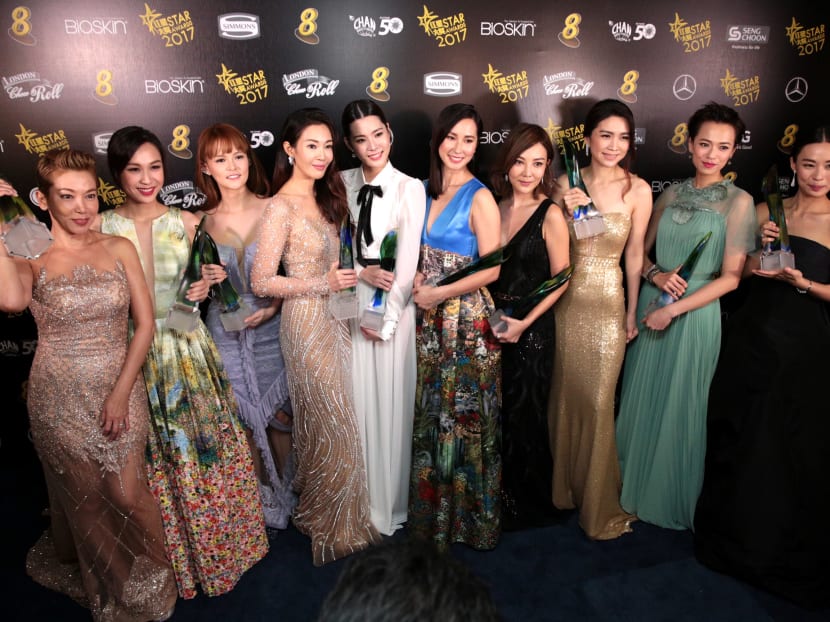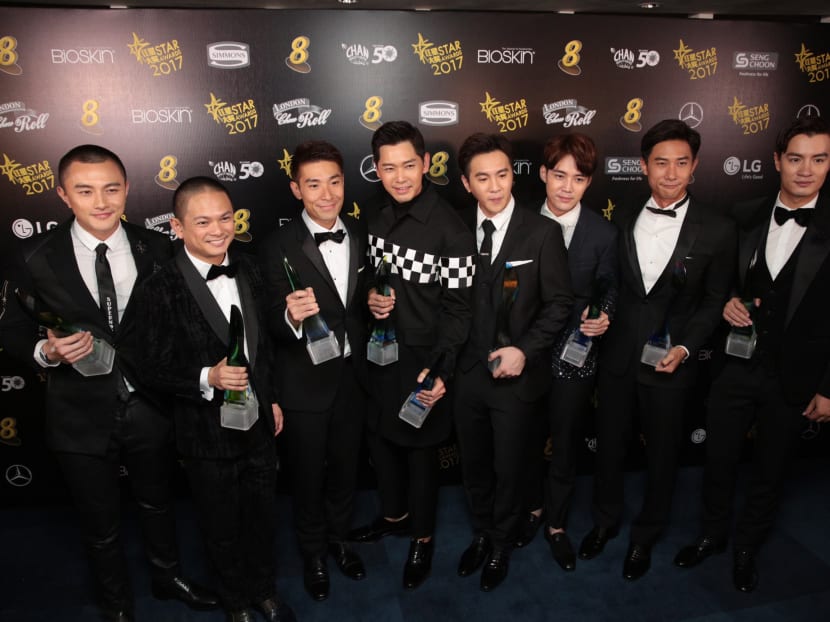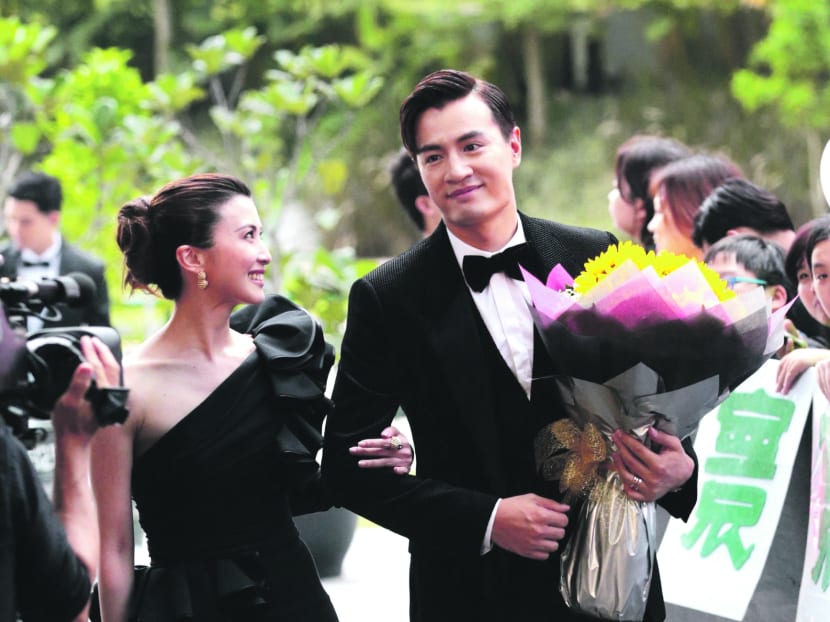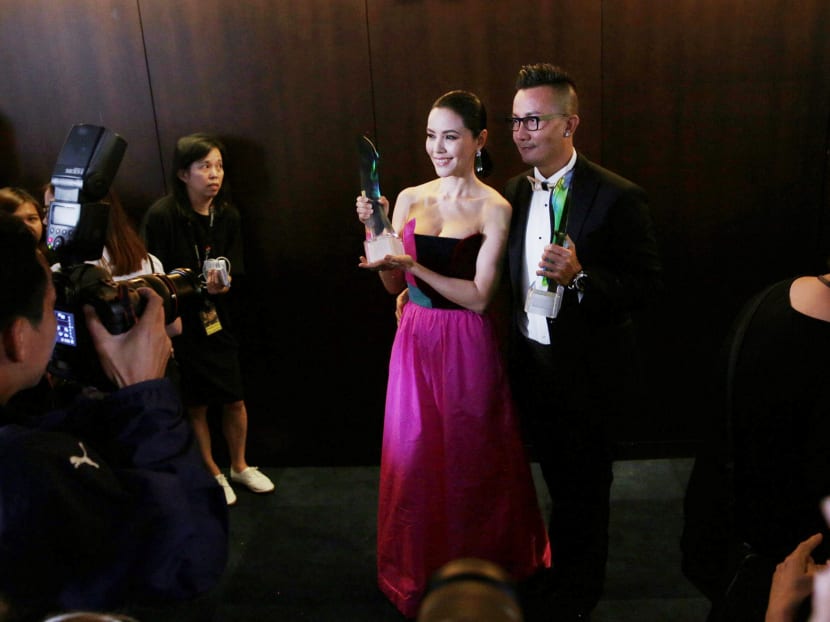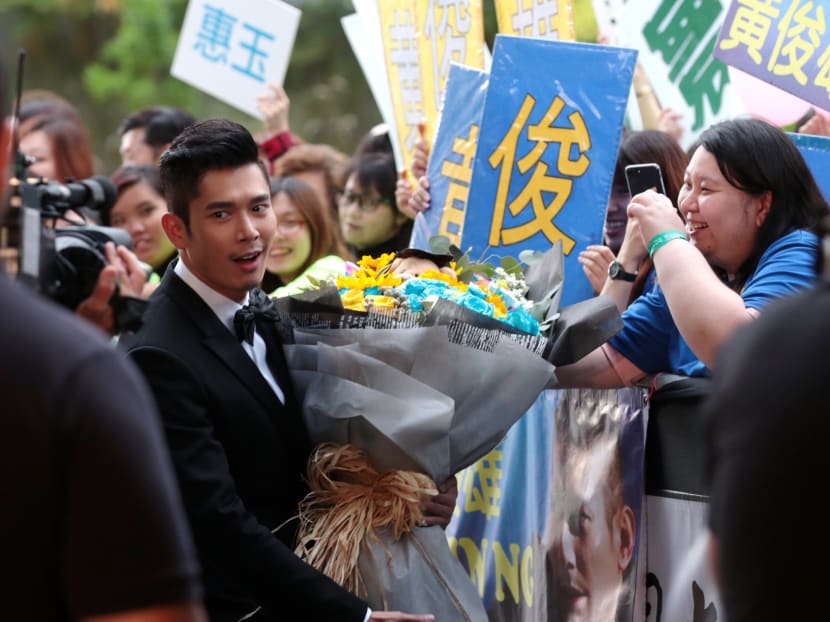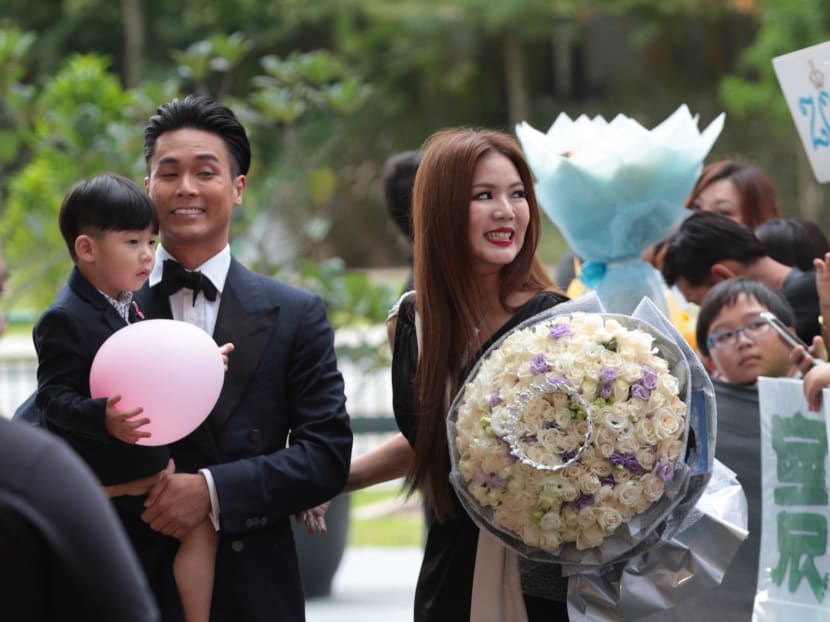 SINGAPORE — Call it a great comeback moment for the Queen of Caldecott.
Zoe Tay took the Best Actress Award, her first in 21 years, at the Star Awards 2017 show last night. Held at the MES Theatre at Mediacorp, all eyes had been on the 49-year-old to win an award for her role as a nurse stricken with cancer in You Can Be An Angel 2. There had been speculation that Rui En, 36, who "uglified" herself by putting on weight for her role as a housewife in If Only I Could, would snag the award.
But Tay emerged victorious, saying that "when I acted in this show, it was one of the happiest times of my life".
She thanked the people she had worked with in her long career, but added that "I hope there will be a part 3 and part 4" for You Can Be An Angel.
"I want to thank my children, too," she added, although she said "there are exams tomorrow, and you have to go to sleep early tonight". Tay has three children with her husband, Philip Chionh.
Tay took to the stage with Chen Hanwei, who had been announced as the winner of the Best Actor award just moments before Tay took the Best Actress trophy.
He stood by Tay as she made her speech, as the two are known to be close friends and had walked the red carpet together earlier that evening.
Hanwei, too, had beat out a hot favourite — Andie Chen — to nab one of the biggest awards of the night at the glitzy event.
The 47-year-old, who played a confinement nanny in The Gentlemen — a show about men in traditionally "female" occupations — now has five Best Actor awards.
He acknowledged that Chen had been tipped to win in his speech.
"I'm grateful (to have won), I feel that a good role has (much) to do with a good scriptwriter and crew," said Hanwei. "Andie Chen, I believe that one day, you can come up and take this award."
Andie, 32, stood up to bow to Hanwei graciously.
It was not a good night for Andie, who also could not beat out Romeo Tan, 32, for the Best Supporting Actor award. Andie had been nominated in the category for the drama, Hero, in which he played an ordinary guy.
But the judges must have enjoyed Tan's turn as a murderous villain in The Dream Job. Tan himself was surprised at his win.
Backstage in the winners' circle, he said: "I didn't expect to win at all. It's not because I was not confident, but the (other) nominees are very good, and I think I have a lot of room to improve. I thought Andie Chen and Chen Shu Cheng (nominated for Fire Up!) would win."
Ultimately, "it was good to win for playing a villain", said Tan, who added that "good guys are all the same".
Had Andie won Best Actor or Best Supporting Actor — his nod for Best Actor was for If Only I Could — it would have marked his first Star Award. He first shot to fame as a Star Search winner in 2007.
Another surprise win was for veteran actress Aileen Tan, who took Best Supporting Actress for her role in Hero, beating out hot favourite Paige Chua. Chua's role in the same drama was touted as a breakthrough for the 35-year-old fresh-faced actress as she played against type, taking on the role of a no-holds-barred gold-digger.
Tan, 50, who took Best Actress back in 2001 for Three Women and a Half, cried as she accepted her award. She was pictured still dabbing her eyes as she was escorted 
backstage.
In the winners' circle, she addressed her long career, which began in 1988 when she was runner-up in the Star Search competition.
"I've waited a long time for this," she said, smiling and noting that her roles over time have seen her going back and forth from lead to supporting roles.
She beat out younger actresses Bonnie Loo (Hero), Pan Ling Ling (Hero) and Ya Hui (House Of Fortune) for the Best Supporting Actress award.
HEY THERE, KIDS
One award Andie could have taken, if it existed, was for the "aww" factor, since he brought his three-year-old son, Aden, to the awards.
The two looked dapper in their suits, although Aden was wide-eyed and shy. He did not leave his father's arms for most of the red carpet event before the main show.
Another winner who turned heads was Joanne Peh, who won the All Time Favourite Artiste Award alongside Elvin Ng and Quan Yi Fong.
But it was Peh's baby bump that was grabbing the attention. Peh, 33, is due to deliver her second child with actor Qi Yuwu in May, and her belly was clearly visible as she walked the red carpet in a filmy, nearly transparent gown.
Jokes had been flying that Peh, who attended the event with Qi, quite literally could give birth at any time.
Backstage, she revealed that this was close to the truth.
"The baby's head is very low and I (really) may give birth anytime," she said. "So, now that I've gotten my award, I can go off and give birth in peace."
She added that Qi — who is based in China — had recently been away for work, and she had been nervous about him not being present for the birth. However, he has been a rock for her.
"My husband is pretty calm, which is why when he's back, I feel more at ease, too. Before he came back, I wasn't sure how I would handle it if (my baby came early)," she said.
And Quan, 43, was moved to tears when her daughter, budding actress and model Eleanor, came onstage.
"Mum, it has been so busy for you," Eleanor said. "Thanks to everyone who has supported my mum."
Taking her mother's hand, she sang her a surprise song — Li Daimo's Thank You — to celebrate Quan's win.
Quan also took the award for Best Programme Host.
Ng, 36, had a touching "mum" moment as well, as he teared up backstage, revealing that "my mother has not been feeling well recently. I hope she recovers soon".
Veteran actress Xiang Yun made it a point not to mention her family, however. She and her husband, Edmund Chen, have been in the news because a supposed family friend has allegedly cheated Edmund of S$11,000. He has filed a police report against the woman, he revealed on Saturday.
Xiang Yun, 55, made no mention of the incident. She most recently played a traditional Chinese medical practitioner and the single-parent matriarch of a family of six daughters in Peace And 
Prosperity.
"It was a very challenging role," she said of the filming process, which had been so stressful that she kept falling sick, she said.
FAVOURITES IN THE SPOTLIGHT
The Top 10 Most Popular Female Artistes and the Top 10 Most Popular Male Artistes, who are voted in by the public, included first-time nominees Sora Ma and Desmond Ng.
Ma, 33, was grateful for her win, especially since she started her career 10 years ago.
"When I first (started out), many told me that I was very blunt," she said in her speech. "As I receive this award, I can feel the love from you all."
Ng, 29, was rushed to finish his speech as the show was running over time.
He thanked his manager, and "the seniors, for your helpful pointers".

Additional reporting by Jill Alphonso and Sonia Yeo