GE2020: Peoples Voice to contest in 5 constituencies, including Pasir Ris-Punggol GRC, Pioneer SMC
SINGAPORE ⁠— The Peoples Voice party, headed by lawyer Lim Tean, announced on Thursday (June 25) that it will field a total of 12 candidates and contest in five constituencies.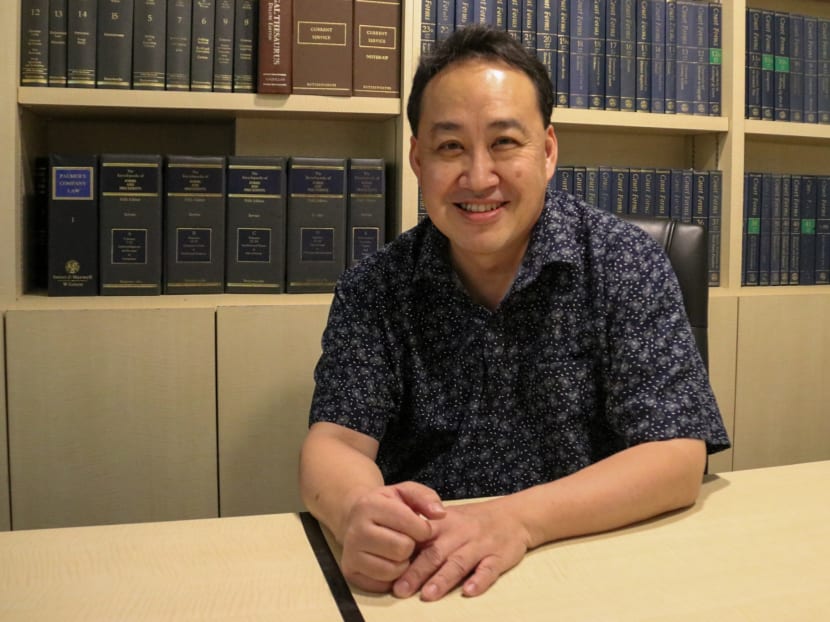 Peoples Voice has decided to contest in five constituencies
In three of them, it might see three-cornered fights
It has dropped plans to run in Tanjong Pagar, Chua Chu Kang and Jurong constituencies
Party chief Lim Tean said that he is definitely not going bankrupt
SINGAPORE ⁠— The Peoples Voice party, headed by lawyer Lim Tean, announced on Thursday (June 25) that it will field a total of 12 candidates and contest in five constituencies.
They are:
Pasir Ris-Punggol Group Representation Constituency (GRC) 

Jalan Besar GRC

Mountbatten Single Member Constituency (SMC)

Punggol West SMC

Pioneer SMC
This means that the party has dropped its earlier plans to contest at Chua Chu Kang, Jurong and Tanjong Pagar GRCs.
If it had kept to its plan, this would have set up three-cornered fights. Dr Tan Cheng Bock's Progress Singapore Party (PSP) had named Tanjong Pagar and Chua Chu Kang GRCs as part of the nine constituencies in which it plans to contest.
Red Dot United had said that it would contest in only one GRC, which is Jurong, and only if it remains unchallenged.
Speaking to TODAY on Thursday afternoon, Mr Lim, 55, said that he will be introducing the party's candidates over this weekend and releasing its manifesto next Monday (June 29), on the eve of Nomination Day. 
He did not want to reveal the identities of the candidates yet, saying only that some have contested in previous General Elections with the Reform Party and the National Solidarity Party (NSP).
Mr Lim headed NSP from 2015 to 2017, before forming Peoples Voice in late 2018.
The list of candidates — comprising 11 men and one woman — and the five constituencies are "pretty much my final list", he said. 
He explained that Peoples Voice gave up Tanjong Pagar and Chua Chu Kang GRCs ⁠— where its members have walked the ground "a lot" for more than a year ⁠— because PSP told him that it has "ambitions in the west".
"PSP thinks that's where Dr Tan Cheng Bock has a lot of influence (in the West Coast and Ayer Rajah areas). After taking into consideration all the arguments and factors, I decided we will allow PSP to contest there," Mr Lim said, though he added that Peoples Voice will continue having a presence there after the election.
As for Jurong GRC, Mr Lim said that Red Dot United's chief Ravi Philemon approached him after Peoples Voice announced its intentions to run there last week. He did not hear of Red Dot United's plans to contest there before this.
"I must admit, Jurong is one constituency where we have not done any groundwork. I thought if no one was going there, I did not want a situation to develop where five major constituencies in the western part of Jurong have no contest.
"(Mr Philemon) very kindly said that if we wanted to contest there, he would give way, but we had several discussions," Mr Lim said.
As for why he chose the final five constituencies, he said that these are where Peoples Voice has "done a lot of work".
The party began extensive groundwork in Mountbatten SMC last year and had eyes on Pioneer SMC "even three years ago", he added.
Punggol West SMC was carved out of Pasir-Ris Punggol GRC this year, where his party has long since expressed its interest in contesting.
In a Facebook post on Thursday morning when he first announced the party's intentions, Mr Lim said: "No party has given more to opposition unity than Peoples Voice has, and we hope that this unified spirit will see all the opposition parties to a resounding and historic victory come 11 July!"
However, some other three-cornered fights may not be avoided. Other parties have laid claim to three of the constituencies that Peoples Voice plans to contest:
Pasir Ris-Punggol GRC, a five-member constituency in which the Singapore Democratic Alliance is planning to contest

Pioneer SMC, which is part of PSP's list of nine constituencies

Punggol West SMC, where the Workers' Party announced on Thursday that it will contest for a seat
"I wish all the other opposition parties well… Whenever possible, whenever I see there has been a bona fide attempt to mount a credible challenge, I have tried my best to accommodate (the other parties') requests," Mr Lim added.
BANKRUPTCY APPLICATIONS
On a separate matter, Mr Lim addressed a report by The Straits Times published on June 22, about two bankruptcy applications filed against him for nearly S$1.45 million.
He had avoided a similar situation last year when a Chinese businessman filed a bankruptcy application against him over a US$150,000 (S$209,000) loan. He eventually repaid the sum as well as legal costs. 
These recent bankruptcy proceedings could have thrown into doubt Mr Lim's ability to take part in the upcoming polls. Undischarged bankrupts are not allowed to contest in an election.
When questioned by TODAY, he said that the two recent applications have already been resolved but repeatedly added that he did not wish to give more details.
"I'm a thousand per cent not worried about it. It has never really been an issue. They are using technicalities to try to smear me… it's the same old thing again."
On whether there is any danger of him becoming bankrupt, he responded: "Totally zero."