Gen Y Speaks: Many have left the architecture industry due to low pay, stress. I learned that good culture makes a difference
For as long as I can remember, I have always wanted to be an architect.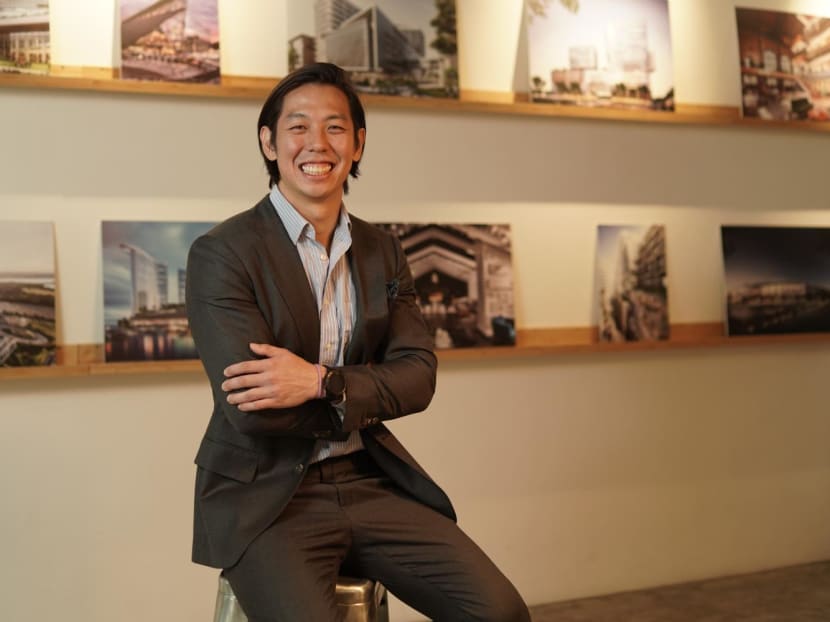 For as long as I can remember, I have always wanted to be an architect.
Since I got my first Lego set at the age of three, I've always believed that the work created by architects made a real difference in people's lives.
Enhancing the human experience in an aspirational, yet sustainable manner, was truly what I wanted to do.
While the mandatory six-year higher education for this profession may seem like a cumbersome barrier for some and a fortuitous journey for others, it taught me my first lesson before even starting school — the road to being an architect is long and very expensive.
Nevertheless, I was fortunate enough to have parents that support my ambition and allowed me to undertake this journey.
After National Service, I proceeded to enrol at the Architectural Association (AA) in London and was incredibly excited to be surrounded by what I perceived as some of the brightest minds from all around the world.
What truly motivated me was the diversity of perspectives and cultures that inadvertently led to a variation in critical thinking, in technical analytics and theoretical dialectics.
Some of my peers would probably have been more well placed as software engineers, artists, or even philosophy majors.
But here we were, in a melting academic cultural pot focused on the same architectural journey.
However, the late nights in the studio and harsh academic culture created a tumultuous environment for prospective architecture students.
Within my first year, a quarter of the cohort had dropped out.
By the time I had finished, only approximately half of the students who had started with me graduated.
ENTERING THE PROFESSION
Following graduation, my first foray into professional architectural practice was in 2013 with a firm in Singapore.
In an office of about 40 people, I quickly learned that architecture doesn't pay particularly well relative to similar professions such as engineering or to other jobs that require extensive graduate education like medicine or law.
Many architects spend their careers watching other professionals with comparable education soar to financial heights, while architecture salaries are barely enough to cover living expenses.
I began noticing similar underlying issues for the profession that a lot of my colleagues were facing — constant long hours, never-ending deadlines, low pay and overwhelming job stress.
The attrition rate for architecture offices was extremely high, with some constantly switching firms for higher salaries, and most leaving the architecture industry for more lucrative professions.
According to a survey by the Singapore Institute of Architects, only seven percent of young graduates said they were likely to stay in the profession long-term.
Having been fortunate to have lived on multiple continents and been exposed to different cultures and perspectives, while still being in the profession, this is what I've learned will create a workplace environment that allows architects and designers to thrive.
PRIORITISE COLLABORATION AND DIVERSITY
In 2016, I joined global architecture firm HKS and was based in their Singapore office.
As a new office, our team of six quickly learned that we worked far more efficiently (and happily) through a flatter, more collaborative culture rather than a top-down approach.
Architecture has always been a team sport, with the delivery of projects in collaboration with colleagues, clients, and consultants.
Within the profession, there seems to be a tendency for top-down management and a pyramid-focused modus operandi, and often, peers are very quickly pigeon-holed into certain jobs and the types of projects they were working on, with little to no opportunities for growth or to work across diverse roles and sectors.
These factors clearly dictate why the industrial brain drain is so severe — few see any light at the end of the tunnel.
My team taught me that culture, like our professional work and deliverables, is something we must constantly sharpen and improve.
Having built up the office from the ground, we learnt that people are our most important asset, and we operated on the fundamental truth that we are better together.
By embracing a flatter, more collaborative culture, with a focus on trust and empathy, it allows us to excel and contribute to the best of our abilities.
The traditional hierarchical approach oft leads to younger graduates being left endless tasks at the close of business, all to be completed within the same day.
Naturally, this builds an incredible amount of resentment and stress, with many quitting shortly after starting.
In contrast, our motley crew of six lived by the motto "no person left behind".
As the newest and youngest member at the time, I was incredibly grateful for this mantra, which created camaraderie and ownership within project teams.
This purpose-driven mission will ensure that architects have that great platform to thrive and excel, as innovation happens through diversity of perspectives, cultures, and backgrounds.
EMBRACE LIMITLESS THINKING
In 2019, I moved to HKS' San Francisco office.
Nestled within the heart of innovation and technology, I've learnt that architecture, as a discipline, needs to very quickly adopt new design thinking methodologies in order to move architectural outcomes from ordinary to extraordinary.
Outcomes are the currency of credibility. Without extraordinary outcomes, our knowledge and profession will not be sustainably respected, nor the value of our process, our thinking and expertise.
Architects need to create solutions to today's complex problems through limitless thinking.
In San Francisco, my younger colleagues brought with them an abundance of emerging technologies and methodologies, elevating modes of architectural design and production through explorations in materiality, process and tool sets.
On the other hand, those with experience possess knowledge and technical expertise. Yet, the knowledge transfer within offices has traditionally been a one-way street.
To drive limitless thinking and bring about much needed innovation to the profession, architects need to start asking the right questions and to question the validity of previous assumptions.
We need to have the rigour to test, to experiment, and to explore innovative and inventive solutions.
Most of all, we need a paradigm shift.
Gone are the days of hand-drafting and computer-aided design tools. Younger architects now utilise processes outside the norm — ones that involve algorithmic design, performance optimization and automated documentation using a variety of programming languages like C# and Python.
To lead with both innovation and invention, offices have to learn how to embrace new methods and value the experience that these younger architects bring on board.
OFFER FLEXIBILITY, CONNECTIVITY AND COMMUNICATION
In late 2021, I moved back to Singapore, taking over as HKS Singapore's office director, focusing on projects spanning North Africa to Australia and everything in between.
As we grew from a tiny family of six to a team of 50, I've learnt that prioritising the engagement and wellbeing of our colleagues allows us to foster an environment of trust.
So, we focused on building an open, genuine platform for communicating and listening. This forms the foundation for an inclusive culture.
By prioritising professional development and autonomy, we can empower our colleagues and teams, with the common understanding that the focus is their knowledge and experience.
While our contemporary environment is always changing, our professional obligations remain.
As architects and designers of our environments, we face increasingly complex and interconnected challenges, which are different to those of our past.
In facing challenges of increasing complexity, our ability to solve these problems can be amplified through our focus on creating collaborative, innovative and genuine environments.
Being able to review one's career and the evolution within the industry can set up opportunities for learning and progress.
As architects and designers, we need to constantly challenge ourselves, our leaders, and our clients to create space for all of us to succeed and come out ahead. Pursuing one's dream should never be unattainable.
ABOUT THE AUTHOR:
Gordon Gn, 33, is the office director of architectural firm HKS Singapore.