Gen Y Speaks: 3 life lessons I have learned from my boomer classmate
Harvard Business Review and The Guardian once published articles by high-profile authors such as computer science academic Cal Newport and psychologist Tomas Chamorro-Premuzic that labelled Generation Y youths as "entitled", "lazy" and "high-maintenance".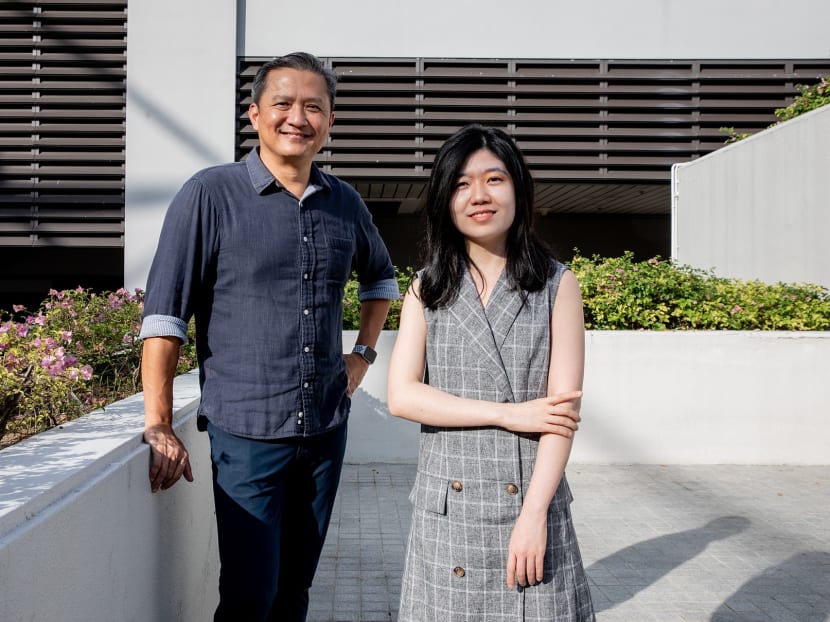 Harvard Business Review and The Guardian once published articles by high-profile authors such as computer science academic Cal Newport and psychologist Tomas Chamorro-Premuzic that labelled Generation Y youths as "entitled", "lazy" and "high-maintenance".
To add fuel to fire, the Chinese even called those born from 1990 onwards the "strawberry generation", a term coined for the alleged lack of resilience among the younger generation and overprotection by their parents.
Granted, like many fellow millennials, I have never lived through major world wars or suffered the levels of economic depression and hardship that many older folks have undergone.
However, I have heard harrowing stories told by my grandparents and parents about their growing up years.
They spoke of how the Japanese Occupation claimed lives of their loved ones, as well as how living in attap houses in kampungs meant daily mosquito bites and worrying about shortages of electricity and water.
In stark contrast, by the time I was born, Singapore was in relative peace and prosperity with one of the world's lowest crime rates and with no scarcity of basic necessities.
Yet, is it fair to cast aspersions on the degree of diligence and grit of the younger ones, in comparison to older people, just by virtue of the circumstances and environments we have lived in?
Also, what can one learn from boomers, if they indeed have qualities that millennials are deficient in?
In May of 2021, I decided to enrol in a part-time distance learning Master's programme in applied neuroscience at King's College London.
This programme gave me the chance to interact with many older classmates, including those who are middle aged.
I quickly found out that the only Singaporean in my cohort of about 30 students was a boomer in his mid fifties, Mr Chiang Hock Woon.
He is a deputy chief executive officer of statutory board Sport Singapore, following an illustrious career with the military as a commando and brigadier-general.
He also holds a Doctorate in Education on top of other various Masters' degrees.
When I first met him virtually at the orientation programme, I was puzzled over why a man of his stature would want to put himself through a two-year Master's programme which was admittedly not going to be a breeze.
Furthermore, he did not have a science-related background, building his knowledge on computing, policy and education studies instead while in college.
Although a science background was not a prerequisite for enrolling in the programme, many of the students had some form of science-related education either in undergraduate or postgraduate studies.
I assumed that by his age, it may have made more sense to simply focus on working on his career or enjoying more time with his family and friends.
Well, it turns out that the university admissions team thought the same.
He soon revealed that prior to admission, the faculty specially arranged for an interview with him to confirm his interest and commitment to the Master's programme.
This was well-intentioned, as being a Master's student in a science-related programme meant learning content that is likely out of his comfort zone.
Now that we are at the halfway mark in our course, what have I learned from my boomer classmate?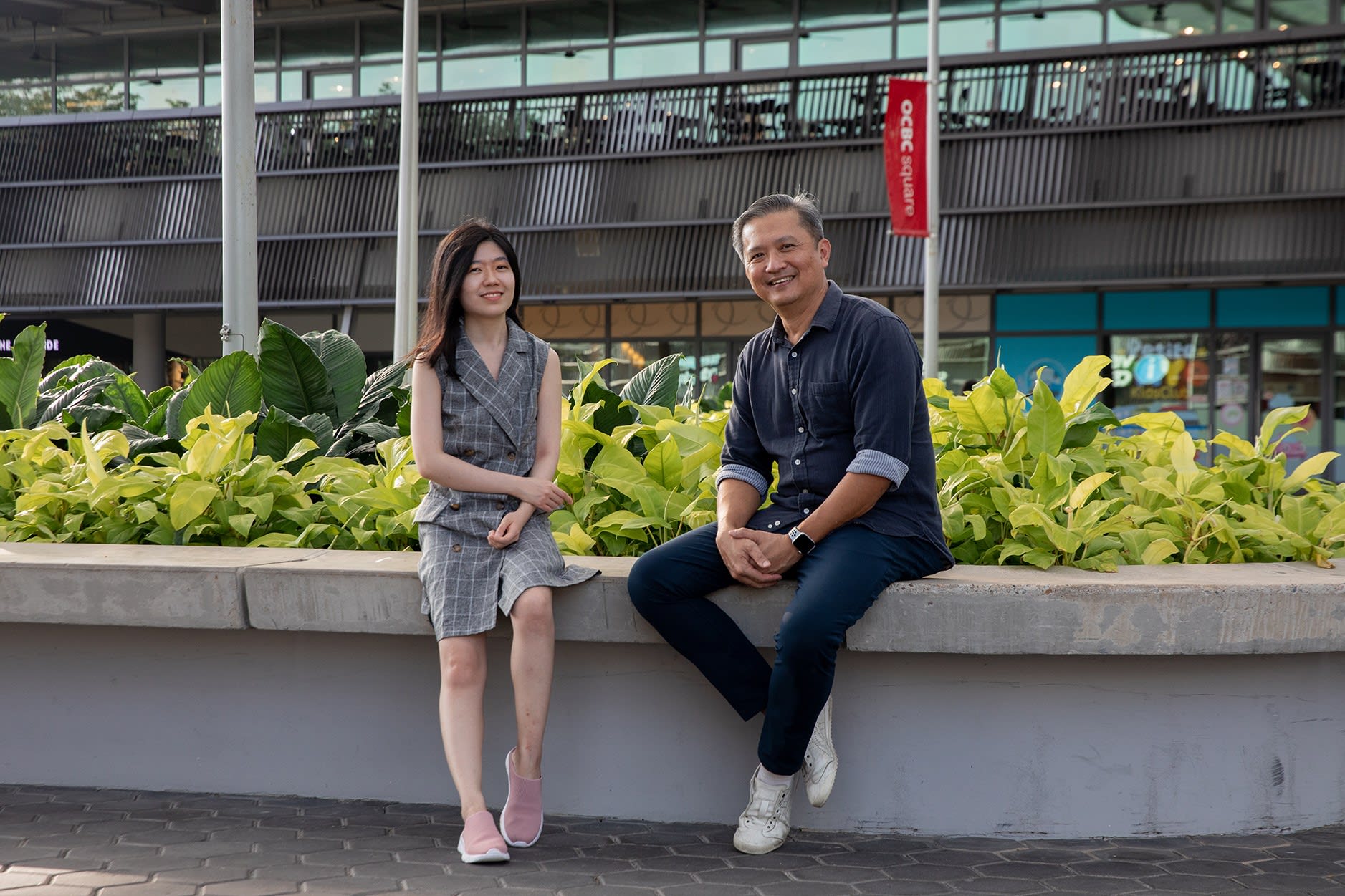 Firstly, I learnt that age is really just a number, especially when it comes to studying and working.
I must admit that in the past, I used the excuse: "I am already getting old" for my reluctance to try new things such as cosplay and bungee jumping, as well as forgetfulness when it came to things I was too careless to remember.
I even sometimes lamented jokingly that I was experiencing dementia-like symptoms whenever new year resolutions or daily tasks slipped my mind.
On the other hand, my boomer classmate was always upbeat and mindful.
He reminded me to participate in forums in which participation carried weightage in our grades, as well as times when essay plan deadlines were coming up.
Not only was he the one who is much more on-the-ball, he coped with school work so well that I ended up being the one asking for notes whenever we took the same modules despite my science background.
When I discussed this with my millennial friends, many of them pointed out how conscientiousness, a can-do mindset and the courage to take on challenges gave rise to amazing people pushing the boundaries on what one can do even as age catches up.
Ninety-year-old model Carmen Dell'Orefice continued to walk for fashion shows in her eighties. Ninety-one year old billionaire investor Warren Buffett continues to invest and still sits on Forbes' top 10 list of the wealthiest people in the world.
Now, having witnessed how age is not an issue for others, I no longer have reason to say that I am too old for this or that.  
Secondly, I learnt that your grade is just a number, and oftentimes just there to boost your ego.
For graduate studies in particular, grading systems can be very multi-factorial and are very rarely discussed.
Essay assessments and research components that make up the bulk of the final grade can be subjective, depending on the assessor.
The grade also differs markedly based on the specific module and the amount of effort put in rather than talent.
Whenever I spoke of assessments and grades, my boomer classmate often told me that he would do his best, and explained that his ego has been much subdued over the years so that the number didn't matter too much to him.
I admire how age and experience has led to his focus on what really mattered, that is, to be accountable to oneself as opposed to chasing a number that would have no bearing on one's life in time to come.
Thirdly, I learnt that success in life is not always quantifiable, and other things besides family and work define one's identity and happiness in the long run.
During our interactions, I found that he grew up in a big family and made the decision to have three children, which brought him great satisfaction in life.
After all, life is not measured only by a career and education qualifications, but includes other less tangible aspects such as happiness from quality time with loved ones.
It was a resounding reminder to me of how I have to learn to lead a more balanced life, and begin to cherish time with my family and friends that I sometimes short-change on or take for granted.
I may not know whether Generation Y is indeed weaker or worse off compared to the older generations, as it is difficult to over-generalise or cast a blanket label on an entire generation made up of diverse individuals.
However, this humbling experience of learning so much from someone who is almost double my age and willing to step out of his comfort zone, made me aspire to be someone just as gutsy and adaptable regardless of the results.
ABOUT THE AUTHOR:
Alvona Loh Zi Hui is a junior doctor who works at a public hospital in Singapore.