Gen Y Speaks: 5 things I learnt after dropping out of university, clearing a hefty debt and setting up a business
I don't come from money. My parents migrated to Singapore when I was five years old and it was through their sacrifices that I managed to go to school and have food to eat and clothes on my back.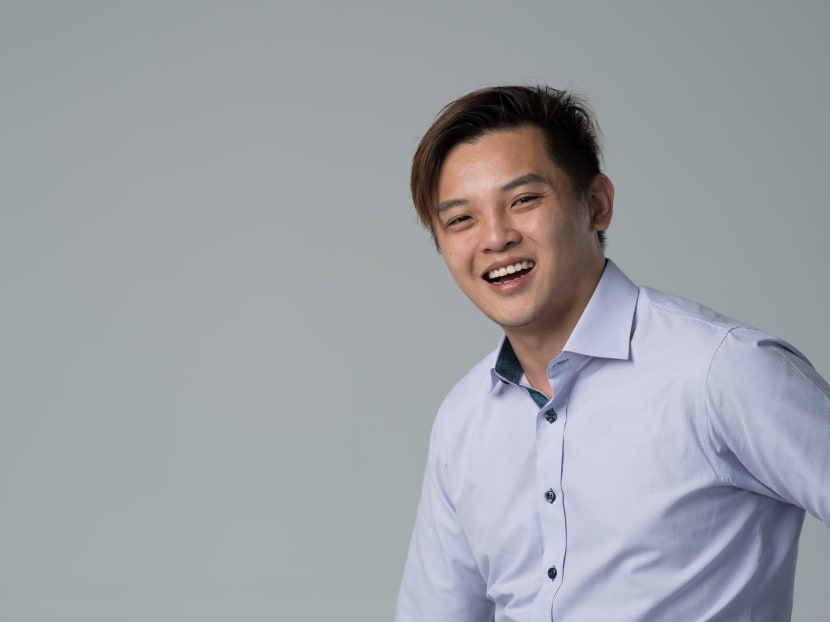 I don't come from money.
My parents migrated to Singapore when I was five years old and it was through their sacrifices that I managed to go to school and have food to eat and clothes on my back.
In 2005, when I was about to complete National Service, a stranger messaged me online to ask if I was interested in exploring additional income. 
At that time, I did not know what career path I wanted to pursue, even though I had offers from both the College of Architecture and computer engineering at the National University of Singapore (NUS).
I took a leap of faith and decided to explore the opportunity offered by the stranger. It turned out to be a multi-level marketing (MLM) conference. 
At first, I was sceptical, but I thought of giving it a try after I saw testimonials of people achieving great success such as owning luxurious cars, getting five-figure pay cheques and so on. I wanted to be like them too.
So a few months later, I dropped out of my computer engineering course at NUS and chose to focus on MLM and the goal of financial freedom. 
That was actually something which I regret doing to this day.
 
I didn't dare tell my parents and hid the fact from them. They found out eventually and were understandably angry and disappointed.
However, they allowed me to carve my own path despite not agreeing with my decision. I am forever thankful to them for their support.
Looking back, I was so young, naive and impulsive.
By the age of 22, I had taken out close to S$40,000 in bank loans to stock up on products I wanted to sell, and I also ventured into a food and beverage business.
 
I met an uncle who was 66 years old and he offered me an opportunity to partner with him at a Chinese zi char stall located near the MLM office.
I withdrew S$25,000 from my credit card to go into partnership with him and it was a mistake.
 
The first three months, we were earning minimal revenue, then in the fourth month, construction work was happening all around our stall.
Our business revenue dropped by 70 per cent and we couldn't sustain the situation. By the end of the sixth month, we decided to forgo this business.
 
By the time I turned 25, I had more than S$70,000 worth of debt. Products unsold. Car instalments were piling up.
I was drowning in bills and legal letters every day — almost to the point of declaring bankruptcy.
 
When I was heavily in debt, my parents offered to help me but because of my stubbornness and sense of inferiority, I rejected them at first.
They were extremely disheartened that I chose this path instead of being a university graduate and they really wanted to help me get out of this mounting debt.
I decided to look for a full-time job and left the life of MLM.
After months of countless email applications and more than 20 job interviews, I finally landed a sales position in a publishing firm. My job was to sell advertising space in an interior design magazine.
I did well and loved my job.
After I was more secure in my day job at the publishing company, I approached my parents again and they were relieved that I was actively taking the steps to rectify my mistakes. 
We went to all the banks to negotiate instalment plans and my parents helped me pay off some smaller debts so I worked out a payment plan to return their help too.
I am super grateful and appreciative to them for being so understanding and caring.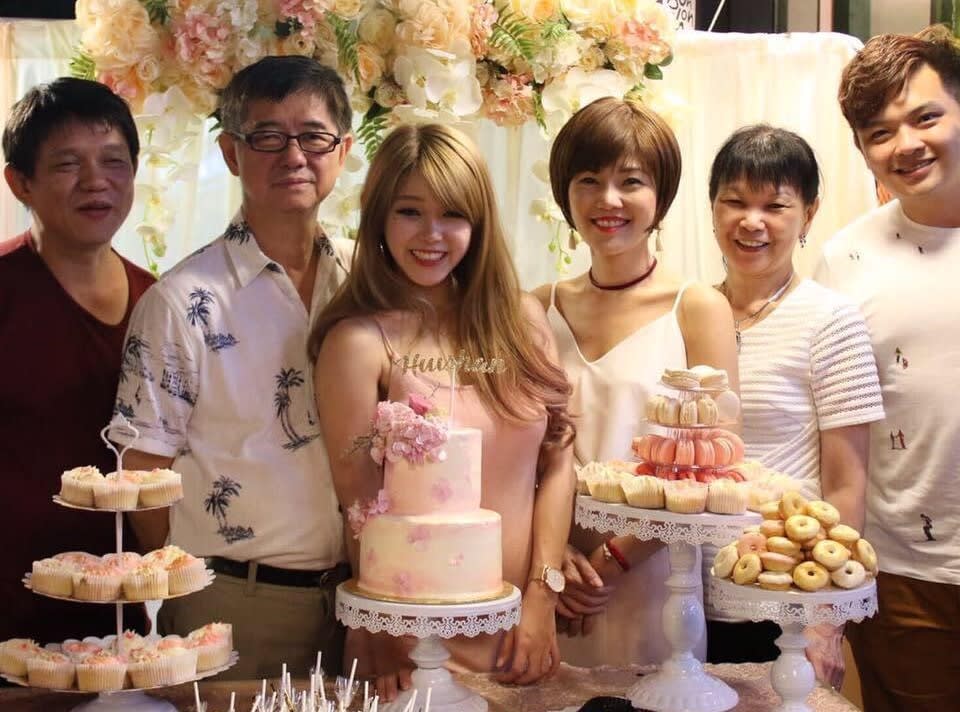 Over the next four years, I was promoted a couple of times and managed to clear my debts.
 
However, in 2011 and 2012, bookstores started to shut down.
With the incoming wave of digitalisation, I knew I had to pivot so I went ahead to start a blog for interior design, which later led to Renopedia, Singapore's leading online renovation media platform.
Reflecting on my journey, here's what I would like to share:
 
First, everyone faces challenges in their life, whether big or small. I doubted myself, hated myself and lived in fear.
Now when I reflect on my past, it actually shaped me to be a better person.
The failure I faced in my early twenties gives me the motivation to forge ahead to create greater success as I know how to overcome challenges, recognise red flags and avoid certain pitfalls.
 
Second, never give up.
Things are always the hardest right before they start to get better.
When I was heavily in debt, facing legal letters and calls chasing for payments on a daily basis and going for countless interviews with no callbacks, I felt like it was the lowest point in my life.
But then that phone call came in with an offer for my first job which let me see the light at the end of the tunnel.
 
Third, in my early twenties, I wanted success so much, but deep inside me, I didn't understand the definition of success.
It was only after I started my own business that I started to realise that as long as I live by other people's standards, I will never be happy.
Success to me today is the progress I managed to make without needing to be validated and being able to give back to my parents, the community and friends who never gave up on me.
 
Fourth, being resourceful is more important than having resources. I often hear people talk of a "lack of resources" as an excuse for not investing consistent effort into pursuing their goals.
When I first started Renopedia in 2014, I had no staff, limited funds and zero experience in the digital space. But I learnt.
I studied online courses, watched YouTube videos and came up with an incentive programme to attract staff.
 
Lastly, is to always adapt to change. When I was in a stable job and managed to clear my debts, I thought my life was sorted.
Then the world evolved and I had to learn to adapt, improvise and overcome.
We should embrace new challenges and experience whatever life throws our way because who knows, what may seem like a hindrance may actually steer the path to a different and better direction.
 
The biggest challenge with running Renopedia was overcoming things that I don't know, for instance, certain skill sets, management skills.
A lot of things I learned the hard way — through trial and error.
From building my website to digital marketing to hiring of staff and scaling the business, I did it all from scratch and definitely made a lot of mistakes along the way.
But we learn from those mistakes and try to do better. 
ABOUT THE AUTHOR:
James Soh is chief executive and founder of Renopedia.