Gen Y Speaks: Am I Peranakan or not?
It was a clear and windy Saturday evening in April when I had a massive shock upon discovering my Peranakan background through my maternal lineage. It all started as I was seated by my bedroom window watching a YouTube video on the computer.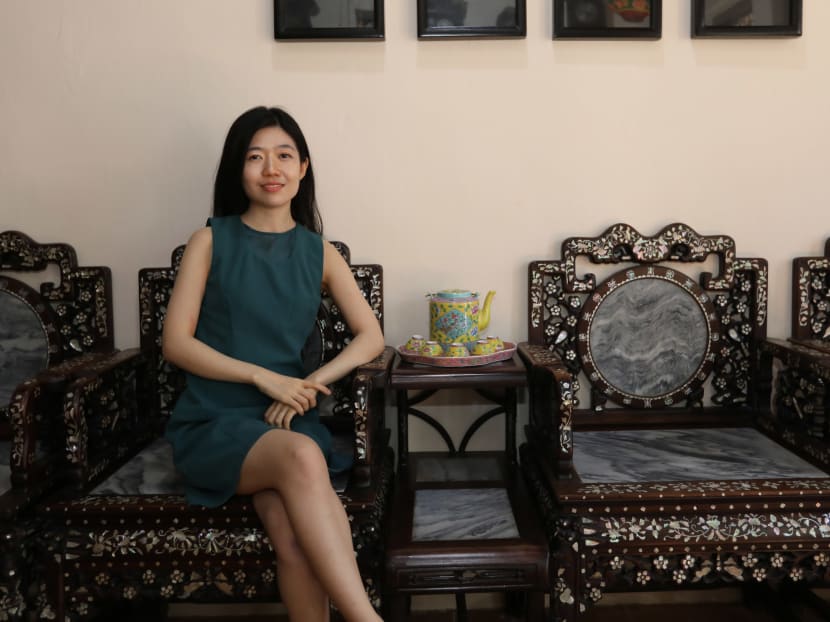 It was a clear and windy Saturday evening in April when I had a massive shock upon discovering my Peranakan background through my maternal lineage.
It all started as I was seated by my bedroom window watching a YouTube video on the computer.
The video showed a Peranakan home tour featuring artistes Rebecca Lim and Pierre Png playing a young nonya and baba while promoting their upcoming drama This Land is Mine, set in post-World War II 1940s Singapore.
Bedazzled by the splendid Chinese-Malay-European inspired furniture, the interior design of the house and the nonya kebaya outfit worn by Rebecca Lim, I shared the video with my mum who happened to be just outside my bedroom.  
Out of the blue, my mum blurted out: "Oh, your grandma's grandma used to wear that outfit every day."
"She was the only one who dressed that way, one of the last nonyas in the family," she continued.
Nonya in the family?
Many questions began to surface in my brain at this revelation.
To my knowledge, my family was Teochew, as both my parents identified as such.
My late maternal grandfather was Teochew and often talked about how he was born in Shantou, in Guangdong province, China. 
He came to Singapore at a young age with his family and survived WWII. My paternal lineage was all Teochew.
Yet, on further probing, my mother divulged that her great-grandmother was a nonya, but the Peranakan traditions were never passed down to her children.
It appeared that this was perhaps exacerbated by the fact that the generations thereafter were "half-Peranakan" given that their paternal lineages were not Peranakan. 
Back then, and even now, there was a tendency to follow the culture and traditions of the father, like how the children used their father's surname and followed the father's dialect.
Furthermore, with a war-torn homeland after the Japanese occupation, there was a very urgent need to rebuild lives and little emphasis on preserving the Peranakan heritage.
So am I Peranakan or not?
A quick search online suggests that a person is Peranakan if either the father or mother is Peranakan, and should be considered Peranakan as long as one has some Peranakan ancestry.
Since my great-great-grandmother, my grandmother, my mother and therefore myself are technically "Peranakan" traced to maternal lineage, why is there no semblance of any aspect of Peranakan culture in the family?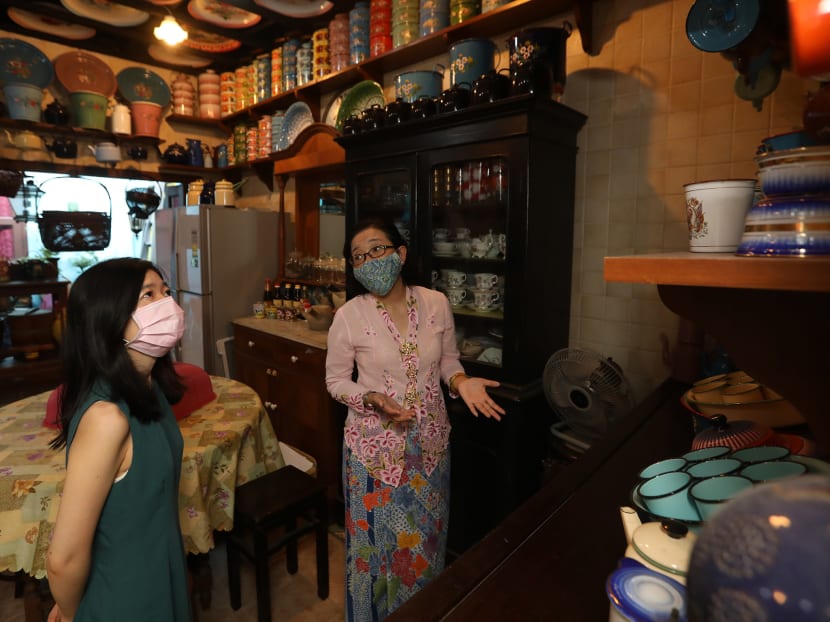 Sadly, the available resources and documentaries available online revealed that perhaps my predicament is not uncommon.
In a documentary by RMIT University Production in 2016 called The Peranakan Story, the manager of Baba and Nyonya Heritage Museum, Mr Yuen Thien Lee, shared how his friend who grew up in Kuala Lumpur was not aware of his Peranakan heritage until the day of his wedding.
Mr Yuen explained that his friend was not exposed to the culture and not even told of his Peranakan identity, which is a reason why Peranakan culture may cease to exist.
Furthermore, Mr Alvin Yapp, a Peranakan in Singapore who curated the Intan Peranakan Home Museum, revealed at an interview with Successpedia Asia that he was very ignorant of the Peranakan culture during his childhood and began to be immersed in the culture at an older age.
On the bright side, at least I have learnt of this heritage of mine before my wedding day, if it ever comes, and perhaps come prepared with a Peranakan costume for that day.  
Yet on a more solemn note, I personally feel a great sense of pity that this Peranakan heritage, that is part of my identity and ancestry, feels so strange and foreign to me.
Most of my friends know me as a culture and history fanatic. For example, I grew up being very enthusiastic about the Chinese language, Chinese clothing and other parts of the culture from food to fashion, often sharing what I know with people around me.
Now, to add to my Chinese ethnicity, I realise I have Peranakan lineage as well.
Do I even dare to say that I am Peranakan though, when I knew close to nothing about its culture or ways of life?
With knowledge of my ancestry, it is perhaps up to me to learn more about the culture and hopefully grasp the beauty and essence of what this culture is all about.
One of my favorite quotes is from French explorer and marine conservationist Jacques Yves Cousteau, who said that "people protect what they love". 
In the same way, the preservation of a heritage would likely rely on those who know and love it to continue to preserve and protect it.
Even if I may never be fully knowledgeable about what it is like to grow up Peranakan given that I was never in touch with it, I think it is my duty to have some basic knowledge of it at the very least.
I have spoken to some of my friends who have identified as being baba or nonya from a young age, to learn more from them.
I have also taken strolls at the Peranakan shophouses along the streets of Joo Chiat and Katong, and gasped at the jaw-dropping colourful exterior designs of the buildings that are an absolute architectural masterpiece. 
They were so captivating and highly instagrammable.
While visiting places of Peranakan heritage, I had the pleasure of hearing from Ms Angeline Kong, a Peranakan who was my point of contact at my visit to the Katong Antique House. 
Her passion for the Peranakan culture is highly inspiring and spurred me to wish to understand this heritage at a deeper level.
When time permits, I will certainly visit other relevant places such as the NUS Baba House, the Peranakan Museum and the Intan Peranakan Home Museum, to learn more about this culture that is already starting to look so attractive, and perhaps pick up a book about Peranakan heritage.
Till then, I shall munch on some ondeh-ondeh and other nonya kuehs, and dream about learning how they are made one day, as I have been fond of them since I was a child.
ABOUT THE AUTHOR:
Alvona Loh Zi Hui is a junior doctor who works at a public hospital in Singapore.