Gen Y Speaks: Covid-19 cost me my tourism job in Maldives. I try to keep my spirits up stuck at home in Indonesia
I am a 30-year-old Indonesian who has worked for about seven years, mostly in the hospitality sector in Maldives. Singapore is a place close to my heart, as I spent four years in two separate stints over the last decade studying in the country.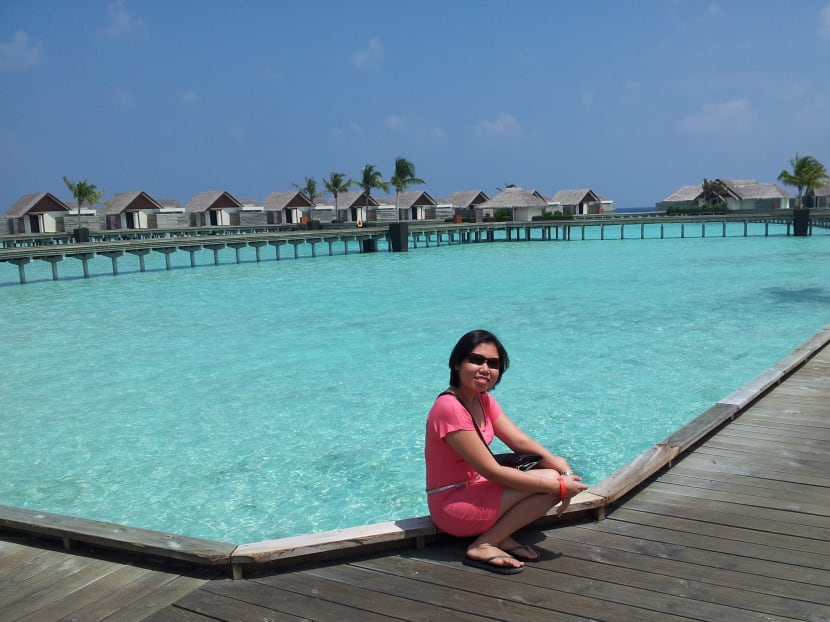 I am a 30-year-old Indonesian who has worked for about seven years, mostly in the hospitality sector in Maldives.
Singapore is a place close to my heart, as I spent four years in two separate stints over the last decade studying in the country.
This is why I still follow news developments in Singapore, including how the Covid-19 crisis has affected the jobs and livelihoods of people.
Covid-19 has also hit me hard, and I would like to share my experience.   
I first studied in Singapore in 2009 and obtained a tourism diploma before I found a job in a destination management company in Maldives.
As I could speak Mandarin, my duty was to promote resorts in the South Asian island state to China.
I returned to Singapore in 2015 for further studies and obtained a management degree two years later, before returning to the Maldives' tourism industry.
I rejoined the same company but took on a more senior role which required me to also train other staff.
Life as an inbound travel agent over the next two-odd years was an enriching experience as I got to stay and work in an enchanting country called Sri Lanka for over a year, before I was based again in the Maldives.
The author (extreme right) with her former colleagues in their office in Jan 2020.   Photo courtesy of Sita Bezalia
But my life turned upside down once Maldives confirmed its first Covid-19 cases on March 7.
By the end of March, Maldives had recorded 18 infections, and to curb the outbreak, the country closed its borders.
That also meant no business for the destination management company that I was working for and hence a pay cut for most of my colleagues and me.
At that time, I was living in an apartment with some colleagues in Malé, one of the world's most densely populated cities.
In April, Malé went into a total lockdown that lasted for three months.
What this essentially meant was that my colleagues and I were largely confined to our apartment provided by the company from March till August.
While our company also provided us with an allowance for food, we faced some difficulties in finding stores which could deliver groceries, fresh fruits and vegetables to our apartment.
Another source of some stress for me was the periodic queries from suppliers and clients on issues such as overdue payments and refunds.
I got through this difficult period with the emotional support of my parents, close friends in Singapore and China, and some colleagues and ex-colleagues.
I also turned to online Bible studies to pass time and for spiritual support.
Maldives reopened its borders in mid-July, but it was clear that the Chinese tourists would not be returning any time soon, at least not in the same numbers as pre-Covid days.
I then decided it was best for me to resign and return to Indonesia.
One day prior to our departure on Aug 14, two foreign colleagues bought us a cake and a gift to give us a bittersweet and memorable farewell.
'MENTALLY CHALLENING' BEING STUCK AT HOME
With mixed emotions, I left the country which not only supplied me with a stable income for more than six years, but also memories, experience, and invaluable friendships.
Going home solves a few problems. For one thing, my parents are no longer worried about my well-being, and they will take care of my living expenses.
But it also raises a burning question: What is next for me?
The author at the Jakarta airport after returning from the Maldives on Aug 14, 2020.  Photo courtesy of Sita Bezalia
My work experience has always been in travel and tourism, but the sector has been crippled in many countries because of the coronavirus and lockdowns.
My home country is still battling hard with Covid-19. Rules and movement restrictions are still in place in big cities, in a recurrent manner.
There are no part-time jobs in my hometown of Tangerang, Banten, more than 20km away from West Jakarta.
Besides looking for jobs and sending out resumes, what keeps me occupied during this post-Maldives, unemployed period at home is learning new languages like Korean and Spanish, working as an online freelance writer, and connecting with people. 
Having lived overseas for studies and work in Singapore, the Maldives, and Sri Lanka for more than a decade, I have very few friends in Indonesia.
But I try to reach out to old friends and ex-colleagues to keep in touch and network.
I reached out to a few hoteliers in Maldives with whom I am close, and one of them recommended me for a job interview as a Chinese sales manager in a five-star hotel there.
I did not succeed in my application but I am thankful for the recommendation and the interview opportunity.
It is mentally challenging being cooped up indoors for almost a year to date, without a stable job or activities, and income, as well as not being able to see the outside world nor interact with real people. 
I hope people in my country will take Covid-19 more seriously, make temporary adjustments accordingly and follow the government's protocols strictly for the greater good.
Despite a spike in cases in recent weeks, I still see some street sellers not wearing masks, or wearing them on their chins only.
Some of my neighbours still gather around in groups. Some others still hold large-scale religious events for hours with minimal or close to no safe distancing.
One of them took place in my neighbourhood for more than five hours, with a lot of singing and preaching sessions.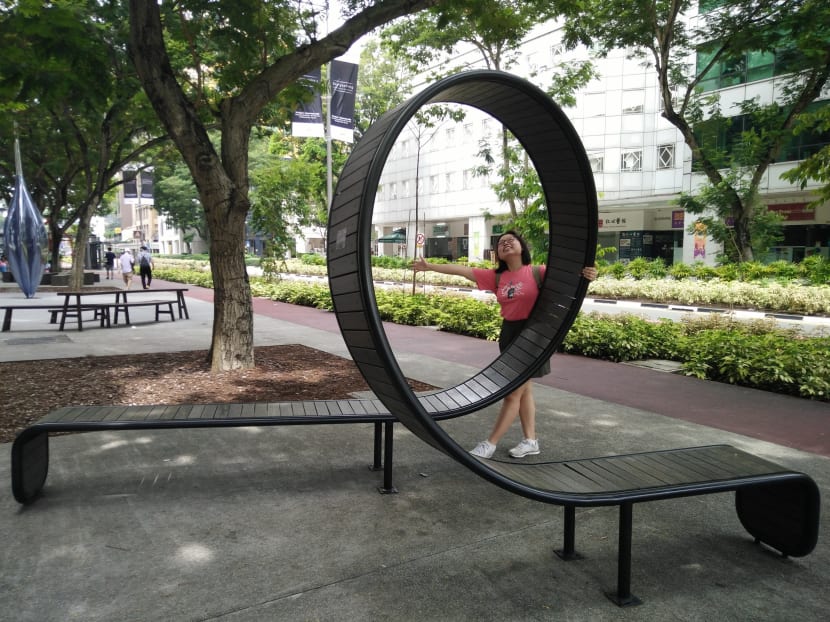 STAYING POSITIVE
Two of my best friends whom I have known for a decade are both currently working in Singapore.
Vicky, an ex-colleague, is a Chinese national working as a travel agent in an inbound travel agency, while another ex-classmate, Lynn, is a senior administrative worker and Myanmar national.  
Vicky keeps the most positive outlook, even though her work pass status is in a limbo and her company's business is barely surviving. 
Lynn is not as affected as Vicky since enrichment classes can be held online. 
Vicky and I are somewhat in the same boat and we lean on each other for emotional support.
Both of us have focused our career in the tourism industry since graduation, and we both love Singapore and the Maldives.
As 2020 draws to a close, no one knows when the situation will stabilise and if all of our lives will ever return to normalcy.
I miss working in an office environment, being out and about outdoors and meeting people, since the job that I had before entailed those activities.
I will consider this period of my life as downtime to reconnect with family and friends.
I will remind myself to stay positive despite my being cooped up indoors for almost a year.
I am still more blessed than those who worry for their next meal and those who depend on a ventilator just to breathe.
ABOUT THE AUTHOR:
Sita Bezalia obtained a tourism diploma and a management degree in two separate stints studying in Singapore. She worked as an inbound travel agent in Maldives before quitting due to the impact of Covid-19.