Gen Y Speaks: A culinary class helped turn my wayward life around. Now I own a cakery in Taiwan
Last year, at the height of the Covid-19 pandemic, I made perhaps one of the most important decisions in my life: To start my own bakery business.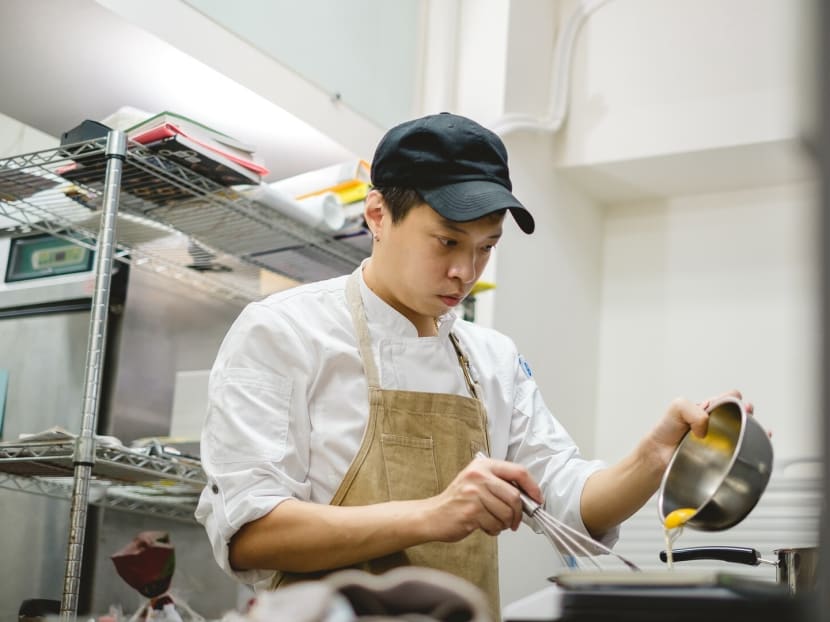 Last year, at the height of the Covid-19 pandemic, I made perhaps one of the most important decisions in my life: To start my own bakery business.
It wasn't an easy decision to give up my job of six years to strike out on my own, as I am the sole breadwinner and have two toddlers to support.
But in opening a cake shop in Taiwan, I have fulfilled a dream of many years.
My love for baking started in secondary school. Truth be told, I was never a good student.
You name it, I've done it — from getting into fights with schoolmates to disrespecting my teachers, vandalising  property and repeating a year in Secondary 3.
I was frequently late for class because I spent most of my time gambling in the back alleys of Geylang.
Once, I was caned in front of the whole school for vandalising the school canteen with paint and damaging the closed-ciruit television.
The school warned that my next offence would earn me an expulsion.
At that point, I felt that everyone had given up on me and my relationship with my parents was strained too.
I was lost and I totally could not see any direction for my future.
The turning point came when I had to attend a compulsory five-day practical course in school and chose a culinary class.
It was conducted by professional chefs, and we learned how to cook various cuisines.
I remember volunteering myself to be the chef's assistant whenever they requested  one.
Just as I thought our fifth day would be another cooking class, the chef said we would make brownies.
Surprisingly, that lesson uncovered my inquisitive mind – I could not stop being curious and I was very eager to find out what the next step was throughout the whole baking process.
The satisfaction I got when I saw the end-product from the oven sparked my newfound interest in baking.
After that, I spent most of my weekends baking away in the kitchen. It was funny to see myself, who had no interest in books, starting to go to the library to read up on baking.
When I graduated from Manjusri Secondary School, I naturally enrolled into Shatec Institutes to pursue a pastry and baking course.
During my internship, I was fortunate to meet mentors who were willing to teach and share their experiences and provided me with numerous opportunities to create new cakes.
I obtained my diploma in two years and I think that was my greatest academic achievement thus far.
After my National Service, I worked as a commis chef in a café for 1.5 years before I moved on to a boutique patisserie to learn to do more advanced and delicate French pastry.
Opportunity then came a-knocking in my fourth year of service.
The company was expanding abroad and I was offered a pastry chef role.
I knew my hard work had paid off as that was a huge jump in my career ladder.
Without much hesitation, I took up the offer and relocated to Taiwan with my family in 2019.
Thanks to my wife, who is a Taiwanese, I found myself adapting to the new environment in no time, including switching to the traditional Chinese language and adopting Taiwan's waste segregation culture.
It had always been my dream to have my own baking studio, so in June 2021, I decided to venture out on my own.
Dipping into my savings and with some financial support from my family, I invested S$100,000 to set up a baking studio in Tamsui District in New Taipei City.
Many of my colleagues and friends were shocked to learn that I chose to start my business amid the Covid-19 pandemic.
Many doubts and questions were thrown at me: "It is very unusual to only have an English name for a shop in a Mandarin-speaking city"; "Are you sure you can make it?" and "Your logo doesn't look very nice or suitable for a bakery".
I named my business Ah Bee Cakery, after my grandfather's nickname.
He founded Ah Bee Contractor, a home renovation business, back in 1973.
Over the years, he had done up countless homes based on three core values: Honesty, commitment and trust.
Inspired by him, I want to uphold the same values and spirit.
And despite doubts by others, I believe in myself and will not give up easily.
Yet my business journey has not been all smooth sailing.
Barely two months into it, I received the sad news that my grandfather had passed on.
Due to work commitments and travel restrictions at that time, I was unable to return to Singapore to bid farewell to him.
Lost in my thoughts, I messed up nearly 10 trays of cookies and all of them had to be thrown away.
It was a mistake which no baker should make.
Looking at the waste of time and ingredients, I knew I must pick up myself quickly.
So I told myself the only way to not let my grandfather down is to work even harder and produce results.
I still carry this motivation with me even until today.
I am a one-man show in the bakery.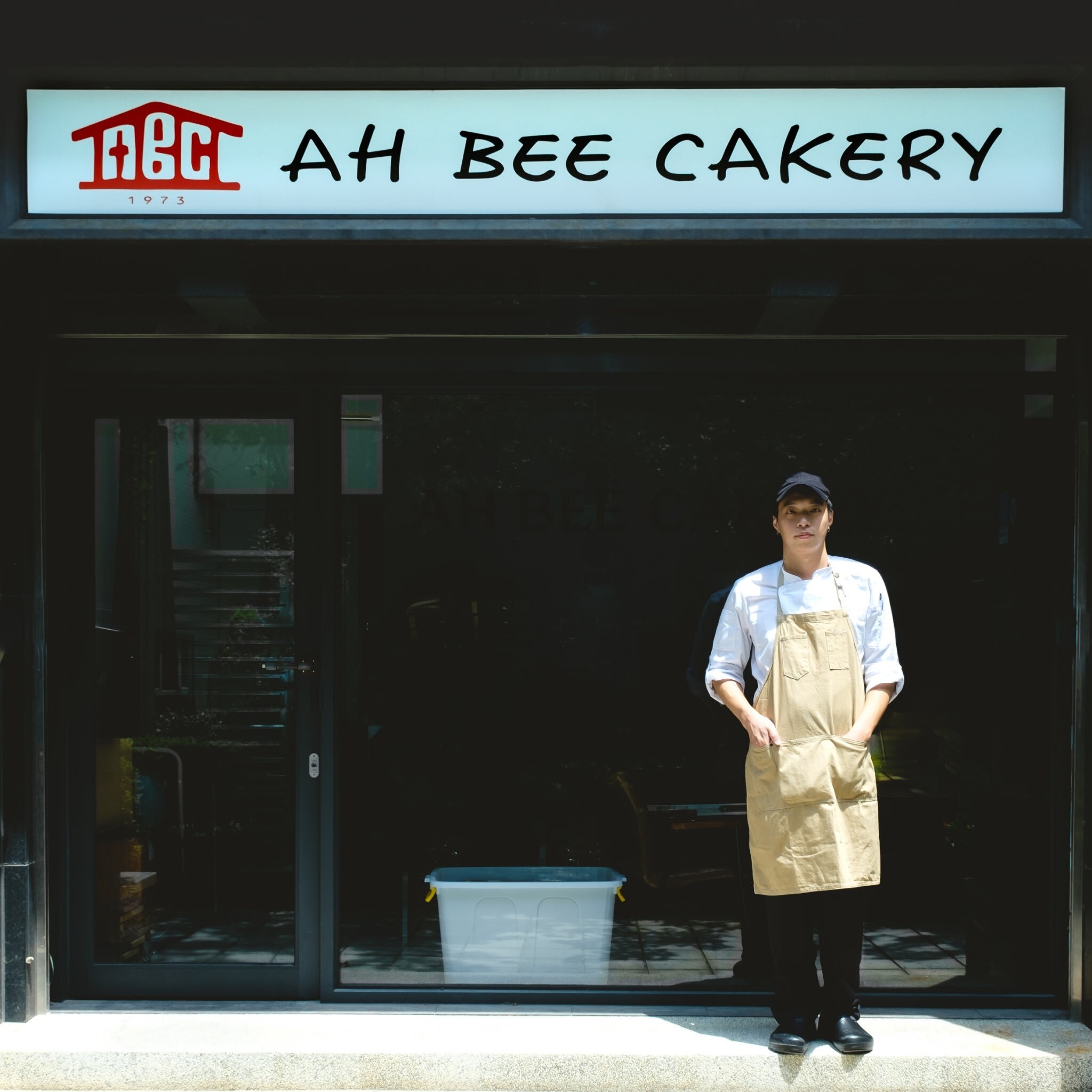 So it is important to manage my time well because every task from procurement to production and sales is handled by myself.
Customers typically place their orders online and I will arrange for their orders to be delivered once they are ready.
I am grateful to have a supportive family, especially my wife and my children who have been rooting for me  and this keeps me going.
I specialise in pandan-flavoured cakes and other Singapore-inspired flavours such as Horlicks tart, carrot cake and roselle cheese cake.
My best selling items are pandan chiffon and carrot cake.
As these are rarely sold in Taiwan, it gives Ah Bee Cakery a unique selling point.
I believe most people love a good story.
So there is usually a story behind every cake I bake which I would post on social media.
This has helped me to market my business and draw more customers to place orders.
I also plan to reach out to businesses through networking events in hope of securing big corporate orders for the upcoming mid-autumn festival, as this is typically when many companies would buy gift boxes for their key contacts or relatives and friends.
One high point in my journey so far is being featured on a Channel U television programme in March.
My ex-form teacher, Madam Rozita, happened to watch the show and wrote a long post on her Facebook to express her happiness and pride to witness my transformation from a rebellious teenager to a father of two kids chasing my dreams fearlessly.
I would like to take this chance here to thank my teacher for her patience with me even though I was a difficult student. 
In the near to mid term, I hope that Ah Bee Cakery can grow into a café where I not only delight people with my creations but also to do our part in contributing to society, just like what my grandfather did.
For Ah Bee Cakery's one year anniversary in July, we plan to launch a small charity project, starting with sending cakes to children of an orphanage every month and hopefully to even teach them how to bake.
Last but not least, I hope my grandfather will be able to see this and be proud of me as his grandson.  
ABOUT THE AUTHOR:
Lua Ming Kai, 32, founded Ah Bee Cakery in Taiwan in July 2021.