Gen Y Speaks: I am a blind performing artist and I want to be more than that
Being visually impaired since the age of four, I have experienced things that fuel my urgency to steer my community towards empowerment through inclusive practice.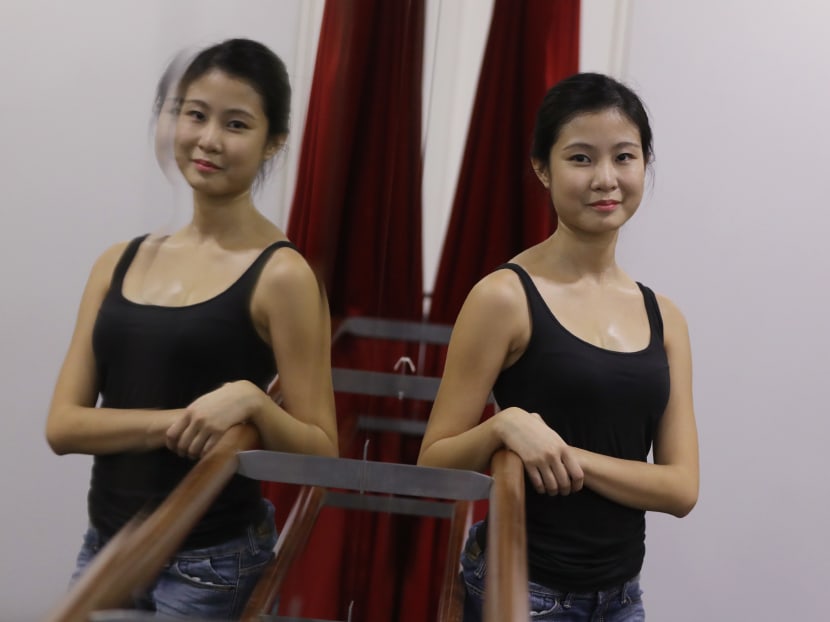 Being visually impaired since the age of four, I have experienced things that fuel my urgency to steer my community towards empowerment through inclusive practice.
I am a disabled artist, the first visually impaired person to be trained under the Lasalle College of the Arts' diploma in performance programme.
Contrary to common generalisations of theatre performers — that we are extroverted, dramatic and loud — I am a quiet and awkward girl who recoils from blatant attention.
But perhaps "attention" — visibility for the disabled community — is exactly what our society needs, so that we are more aware of how discriminatory and oppressive our actions can be.
Over the years, I have come to realise some hard truths about how our society treats those who are "different".
While I have faced microaggressions and ostracism before, I hadn't felt the need to do anything about it until about five years ago.
I was at the playground with my eight-year-old autistic brother. I remember how carefree and happy he sounded, clapping his hands and jumping around.
Perhaps he got a little loud because a mother near us pulled her child behind her back and put her hands out as if in defence.
In my mind, a playground was supposed to be a safe, communal space where children would be accepted for their differences and just play together.
The irrational fear that she had towards my brother showed me the distinct segregation within our communities and the deep-seated social stigma surrounding disability.
This became even more apparent as I started job hunting after finishing my diploma at Lasalle in mid-2019.
Remuneration levels offered to me were much lower than those offered to my able-bodied peers with similar credentials, with some companies even suggesting that I should be grateful for their consideration simply because of my "condition".
Furthermore, performance opportunities were not grounded by professional conduct or artistry, which meant that my skill as a performer was dispensable.
For example, I was involved in a major event at the Esplanade Concert Hall which celebrated Singapore's bicentennial in 2019.
Despite the music in the concert being messy, uncoordinated and pitchy at times, we received a standing ovation from the audience.
The audience marvelled at me, not for the quality of the show but the fact I was blind and on stage.
A woman even commented: "I haven't heard you sing, but I already know you have a beautiful voice."
This tokenism and double standard is humiliating.
I knew I had to act but I didn't know how or where to start.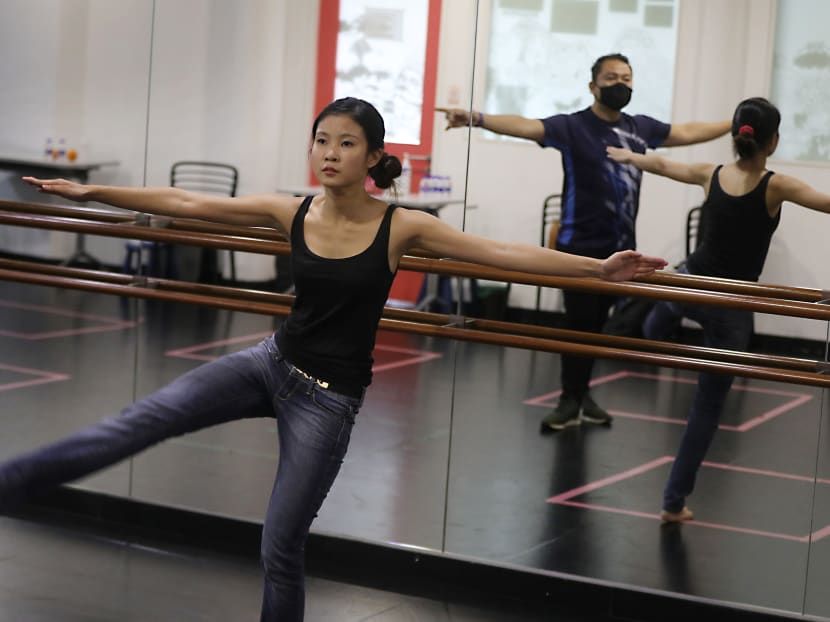 LEARNING, SHARING, CREATING
I met Peter Sau, an accomplished artist-educator, in 2017. He guided and inspired my craft greatly but as I got to know him better, my respect and love for his courage and genuine care for his environment grew.
Over time, he became my mentor — in performing and also in life.
He taught me to recognise my worth, fight for my rights and our common belief — that everyone, regardless of ability or disability, should have equal access and rights to education, job opportunities and wages.
I remember the countless, gruelling hours over the phone, with him nagging at, scolding and rehearsing with me so I might be ready for the next time I faced discriminatory directors and bosses.
As a fairly non-confrontational person, he kept reminding me that self-advocacy and representation will go a long way in fighting for all current and emerging artists, as well as growing the disability arts scene and the industry meaningfully and constructively as a whole.
He taught me to think wisely about the jobs I choose to take on because I am a serious artist and shouldn't be made to feel any less.
He roped me into several pan-disability art projects where I felt recognised and valued for my artistry.
This is because he demands such high standards from the entire cast of disabled artists and uses a sensitive and customisable approach to help each of us achieve our best work.
This is the kind of working environment I enjoy and want to recreate for others.
From Peter, I have learnt that working with disabled artists requires building an authentic connection with each one of them without any prior notions or expectations.
This principle was backed strongly by local and international disability arts professionals at the Arts and Disability Forum 2020, aptly themed around "Cultivating Collaborations, Increasing Access".
The forum was jointly organised by the National Arts Council (NAC) and Very Special Arts Singapore.
This got me thinking about how I could question and redefine society's meaning of disability and dispel preconceived notions that were disempowering to my community.
My first project as a lead artist aims to do just that.
Unseen: Inside Out is my chance to make all decisions — creative or otherwise — that are fair and "disability-first", with my participants' access needs and the art work as priority.
This is produced by Unseen Art Initiatives with the support of the Philip Yeo Initiative and NAC.
My fellow artist and collaborator, Kira Lim, and I have been working with a diverse group of visually impaired participants to create a sensorial and immersive installation of soundscapes that are inspired by their lived experience and fictionalised through scripting and explorations.
The installation, opening in late 2021, will be accessible to all disability types including the deaf, visually impaired, learning disabled and neuro-diverse community through creative and embedded access.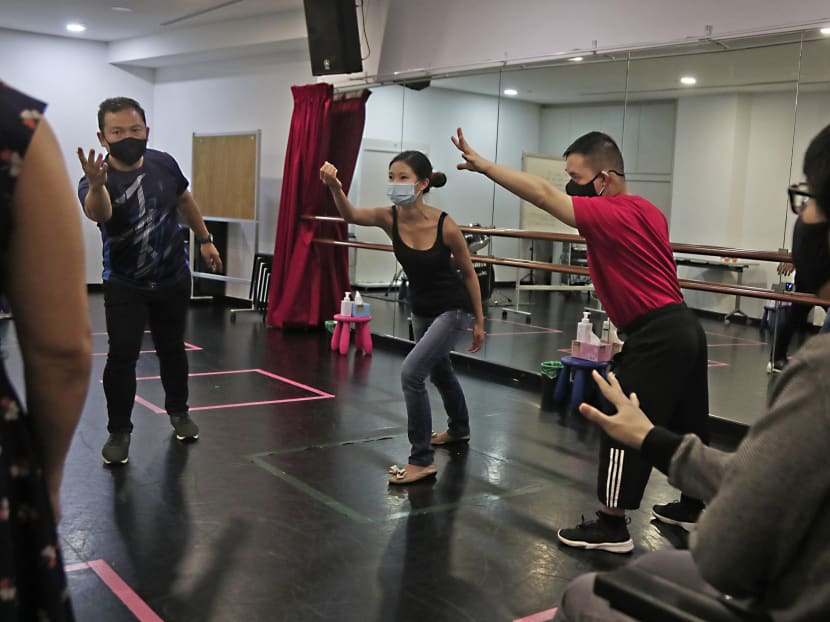 I am humbled and heartened by the trust and faith our co-creators have given us.
We've had many intimate conversations with each of them, about the obstacles they've faced, their desires, dreams and much more and it has opened my eyes even more to the unfair treatment and disrespect the disabled community faces.
We hope that through hearing these real voices of the community, our audience's mindset towards disability will start to evolve, just as mine has with the process.
Only then can we move towards true inclusivity and creating accessible spaces for everyone.
2021 will be a landmark year for me.
Besides the Unseen: Inside Out installation, I will also embark on Beyond Dis:play, a theatre training and artist in residency programme mentored by Peter and supported by Very Special Arts Singapore.
The course aims to bring the quality of disability arts to the next level, comparable or even better than the mainstream theatres, through self-advocacy, self-representation and self-discovery.
Even as I take on more leadership roles and projects, I will never stop learning and striving towards excellence in my artistic pursuits and working with my fellow disabled artists to break new ground.
Through my art, I want to encourage more disabled leaders who believe in equal access and high artistry standards to stand courageously. 
Until access becomes an essential part of our lives, let us continue speaking up for greater visibility and awareness in the wider society.
ABOUT THE AUTHOR:
Claire Teo, 21, a visually impaired theatre actor and singer, graduated with a diploma in performance from Lasalle College of the Arts. She was recently featured on Scope, a Mediacorp content brand that focuses on social issues of concern to young people.