Gen Y Speaks: I dropped out of school at Pri 4. This is how I carve out a business career
In Singapore, dropping out of a formal education in favour of home-schooling is shocking even today. This was even more so 20 years ago, when my family and I made the call for me to be home-schooled.
In Singapore, dropping out of a formal education in favour of home-schooling is shocking even today. This was even more so 20 years ago, when my family and I made the call for me to be home-schooled.
I still remember the labels others had placed on my parents, deeming them wildly irresponsible for this decision.
Despite this, today, I am immensely grateful for the decision my parents took.
My home-schooling days have helped me carve out my own career path based on my personal strengths and have given me freedom from being bound to mainstream metrics of success.
No child would want a diagnosis to define their lives completely.
Yet at the age of nine, I was diagnosed with attention deficit hyperactivity disorder. This, coupled with my incessant bouts of eczema and an inability to focus, meant I faced difficulties learning in an educational structure that required me to sit still.
Seeing that I was struggling to keep up with my peers, my parents took me out of school at Primary 4 to be home-schooled.
Initially, I felt lonely, like my world had vanished.
No one wants to be different. No one wants to be singled out. No one wants to be labelled. I was everything that no one wanted to be.
The American curriculum I was taught at home focused on areas outside of conventional textbooks, such as cultivating manners, imparting practical skills and offering guidance in planning my career.
This imbued in me a mindset that practical learning is not a means to an end but a lifelong process to constantly better myself.
At a young age, I constantly thought about what I really wanted to do in the future.
I never sat for any formal educational examinations in Singapore after dropping out of school.
With no Primary School Leaving Examination, O-Level or A-Level certification, I could be considered to be doomed for failure when it comes to job hunting.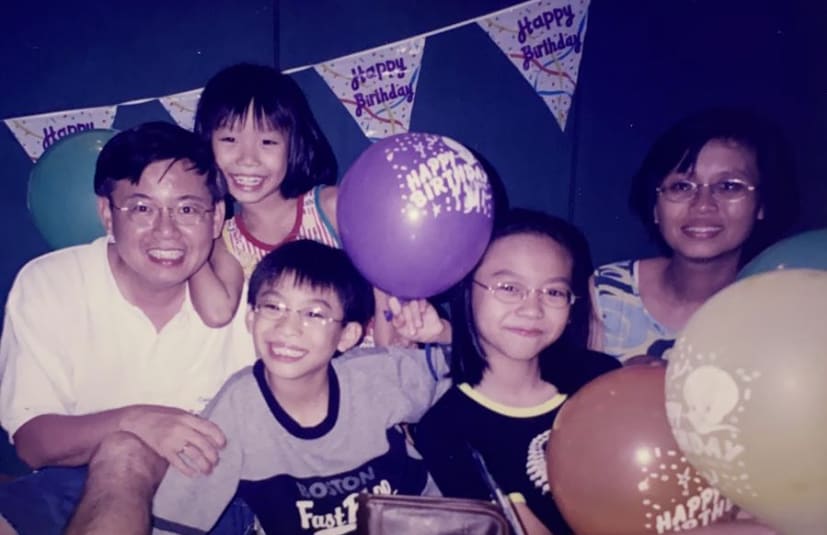 GETTING INTO PHOTOGRAPHY
I had always been interested in art and my home-schooling years gave me the space and freedom to further cultivate this interest. 
A family friend, Aunty Carol, introduced me to Photoshop when I was 11 years old and gave me free lessons.
From there, I became interested in photography as well, especially wedding photography, since I have dreamed of having my own perfect wedding since I was young.
I still remember my dad paying for my first set of equipment. 
Back then, my family's finances were tight and my dad had been in and out of jobs but he still willingly took out a hefty sum of S$10,000 to help me when I started my career as a freelance wedding photographer in 2009 at the age of 17, even if it was a path brimming with uncertainty.
To build my career, I started offering free shoots and also worked as an intern with a wedding company to boost my portfolio and to sharpen my skills.
Eventually, I started my own photography business called Annabel Law Productions in 2012.
However, with little experience, I soon realised that it was naive to believe that my raw passion and drive for photography alone was enough to establish myself in the competitive environment.
I thought out of the box and sought ways that I could establish myself.
Back then, social media was still a new fad and I thought jumping on this platform was a good way to get customers. So I partnered with various wedding vendors such as venue decorators, hair and makeup artists as well as influencers.
This way, we could represent our work with our own creative ideas, allowing us to hone skills and generate materials to add to our portfolio.
This would be the first of many times I tried something new. 
In 2016, I also ventured into "boudoir photography" — artistic shots of women in the nude or in lingerie — at a time when it was still very unheard of in Singapore.
Many saw it as a taboo but I saw it as an empowering experience for women, photographing them in more intimate poses. By identifying trends and introducing new styles, I sought to improve my service for my clients.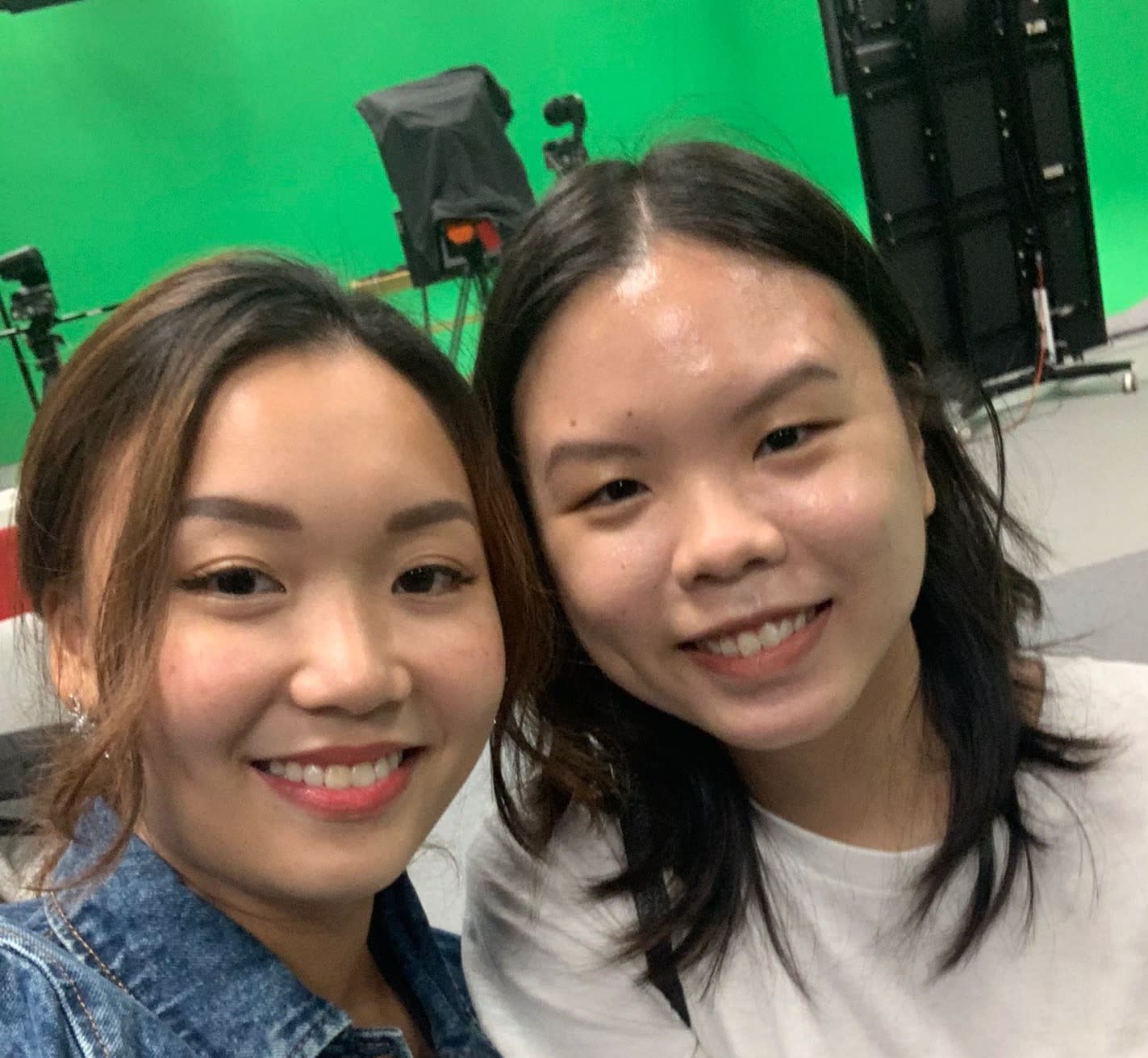 LESSONS LEARNT
Even then, my entrepreneurial journey is never as rosy as it seems. Often, people tend to catch only a glimpse of the final success but rarely ever go beyond surface levels to witness the challenges.
Countless times, I wanted to give up completely, move to another country and run away from reality.
My own journey had its own set of ups and downs — betrayals from trusted friends, trusting investors who only talk shop and mismanagement of finances are some of the more serious obstacles I have faced along the way.
Prior to the Covid-19 pandemic, I had made plans to expand the business into China which unfortunately did not take flight, resulting in a loss of more than S$150,000.
Furthermore, I neglected a lot of the administrative aspects that came with running a business. This was especially so when I first started out and all I wanted to do was to take photos.
I didn't manage my employees well. As some of them were as young as me, I found it difficult to set boundaries and often struggled to differentiate what it meant to be their friend and their boss.
This also made me question whether I was suitable to be a fit and leader and if I would fail. As a young boss starting out, I was filled with insecurities about how others viewed me.
At the same time, I put my work and job above everything else. This made me a difficult person to work with and led to me losing my entire team of 10 twice.
When I finally reached a goal, there was no one there to celebrate with me. That's when I learnt to be a better person, to stay humble and to start over again when necessary. 
With every departing or new staff member, I take it as a reset button in learning how to better manage relations with the people around me.
It's never too late to try again. Throughout the years, I have made friends, offended plenty and bounced back stronger.
Today, I am grateful for the team that stands behind me.
When the Covid-19 pandemic struck, I was forced to think of other ways to generate revenue.
That was when I expanded the business to be more than just photographers but also inclusive of designers, animators, illustrators and videographers.
From there, I discovered new passions having taken on the role of a producer and talent agent as I connect potential clients to respective artists. 
The biggest takeaway from my whole journey? It's not how you start your life, it's how you end it. You are the author of your own life story. 
As my personal motto goes: "Be 1 per cent better every day". Take everyday happenings as opportunities to grow, and you will always be surprised by the new things you can learn. 
Don't settle for less and never allow anyone to tell you that you are not good enough.
And don't be afraid to take an unconventional pathway in search of bettering yourself.
Having been a wedding photographer for almost 14 years and after personally shooting more than 400 couples, I can truly say that wedding photography has become a part of me.
Today, I am also proud to say that I am also a producer, talent agent, and the proud owner of two businesses.
I also just happen to be a Pri 4 school dropout.
ABOUT THE AUTHOR:
Annabel Law is the founder of Annabel Law Productions (ALPS), which provides wedding photography and videography services, and Art of Company, which offers social media marketing and branding services.