Gen Y Speaks: I have hiked 500km in 4 months. Here are some of my memorable experiences
Like many others around me, I had not travelled out of Singapore since Covid-19 struck; and because I did not foresee myself travelling overseas anytime soon, I decided to pick up hiking as a new hobby.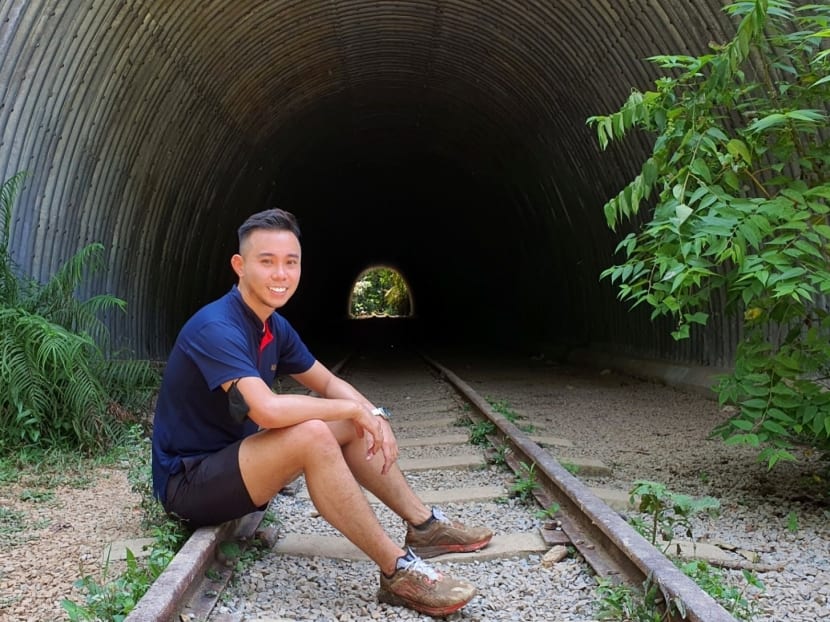 Sometime in July this year, I came across a friend's Facebook post with the caption: "Sunset taken at MacRitchie Reservoir". 
I was blown away by her photos of the magnificently bright orange and blue skies, and lush greenery.
Feeling intrigued, I then googled for blogs documenting local hike trails — and wow, I did not know that so many beautiful places existed.
Like many others around me, I had not travelled out of Singapore since Covid-19 struck; and because I did not foresee myself travelling overseas anytime soon, I decided to pick up hiking as a new hobby.
I made it a point to hike at least twice a week.
Over the past four months, I have hiked more than 500km across 15 places — ranging from  MacRitchie Reservoir and Clementi Forest to the newly completed Gombak Park.
Along the way, I have had some memorable experiences that made me reflect on life.
I usually hike by myself because I see hiking as a respite.
Three months ago, my 93-year-old grandfather passed on after battling pneumonia for some time. 
Initially, I was extremely saddened by his demise because I grew up being very close to him. During that trying mourning period, all I wanted was some quiet time.
So I took leave from work to hike at MacRitchie Reservoir, hoping to help myself reconnect to the reality in life. 
Throughout the hike, I noticed many beautiful flowers that have blossomed; but I also came across many flowers that have withered and died.
The appreciation for mother nature reminded me that life and death is a process for all living things. 
Instead of drowning in sorrow, I should be happy that my grandfather has led a good life before he died.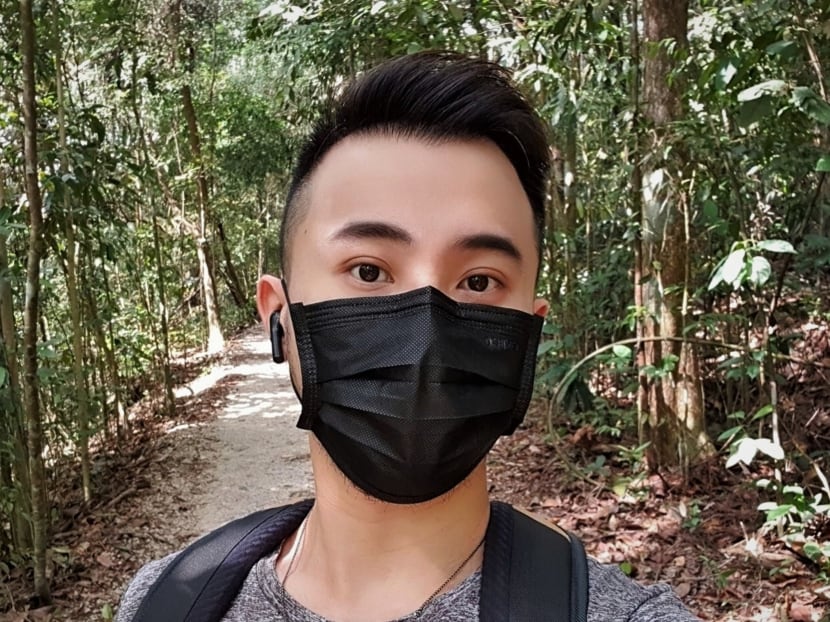 After that day, I was a step nearer to finding closure for his death.
At times, I like to hike with friends, especially when venturing in more adventurous places. It helps to build friendship.
One of my hikes to Clementi Forest with a friend was particularly memorable.
Midway through the hike, we needed to cross a trail with seemingly shallow mud.
All was good until we landed our feet on it — they sunk so deep into the mud that it covered a few inches up our ankles.
Soaked in muddy shoes, we continued walking a distance before reaching a juncture with a long yellow rope tied between two metal bars. 
Thinking it was a sign to prevent us from crossing over, we steered towards a different direction up a hill where footprints were visible.
However, we soon realised that we were climbing at steeper altitude. The path started to become narrower until it was almost impossible to hike on.
Our intuition told us something was not right, so we backtracked. 
Unfortunately, I slipped a few times while hiking down the steep slope, sustaining several cuts  from prickly branches.
When we finally returned to the juncture, we figured that the yellow rope might have been a navigation tool. 
Hence, we cautiously held onto it and trailed downwards to another designated path which eventually led to a tunnel exit.
My friend even said jokingly: "Look, this is the light at the end of the tunnel!"
Since that incident, I began to plan my hikes more thoroughly by marking out the checkpoints on my Google Map. At times I seek advice from my friends on my planned routes. 
Yet, even the most careful plans can come undone as I experienced first-hand in my most recent hiking experience at Chestnut Nature Park.
After visiting an observation tower there, I continued hiking northwards on the T15 Mandai Trail.
Then suddenly, I heard loud claps of thunder. Within minutes, the bright sky turned dark, and it started raining heavily. 
My Global Positioning System signal was weak, so I could not tell how far I was from the main road or the nearest shelter or exit.
That moment, I got worried and quickened my pace and started running.
But there was no signboard nearby and I wasn't sure which way to go. All I wanted was to get out of the place before I got caught in heavier rain and muddier ground.
Thankfully, a cyclist stopped by and pointed out the directions to me.
But I was still flustered and he was kind not to leave me alone and even paced me from behind.
After a few minutes, I thanked him and told him to go ahead first as I really could not run fast in that weather.
When I reached the exit, I was pleasantly surprised to see him waiting for me in the open with shelter to make sure I was alright before leaving.
Despite us being total strangers, he offered help when I most needed it in a thunderstorm — and I will never forget this kind gesture in my life.
My one regret was not getting his name.
Another interesting hike experience I had was at Fort Canning Park.
It is not uncommon to see snails in our daily life, but to see a rout of 30 to 40 tiny snails on the ledge of a footpath was rare for me. 
If not for them moving in a group, I would not have noticed them and might have even accidentally stepped on them.
As I did not want to interfere with nature, I paused to observe them move back safely onto the grass patch. Several joggers also stopped by to witness this rare sight.
It was a timely reminder to me to be mindful and observe my surroundings more carefully.
It paid off once for me when I avoided a falling branch right before me.
When I started my hiking journey, I did not expect to sustain this interest for weeks, let alone months.
What really kept me going was that each time I hiked, I felt much healthier — both mentally and physically. And just recently, I found another reason to keep up this pastime — charity.
Inspired by my ex-colleague who hikes for charity, I have since participated in three such events. 
One of them was a 18km hike event titled "Walk for Rice 2021", where one bowl of white rice, brown rice and oatmeal will be donated to needy families for every 300m completed.
For many more months, or even years to come, I will continue to hike and explore the rest of Singapore, and hopefully play a part to contribute to society along the way.
ABOUT THE AUTHOR:
Ong Shen Kwang works as a project director in a financial technology firm.