Gen Y Speaks: I have never had a boyfriend. But does that make me a 'leftover woman'?
On my 26th birthday this year, my family, friends, colleagues and acquaintances were all very concerned about my relationship status.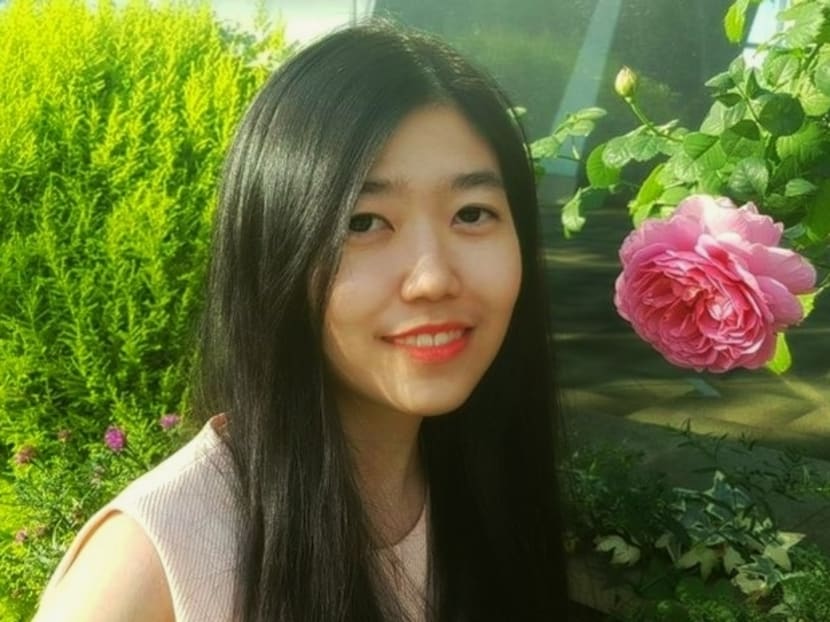 On my 26th birthday this year, my family, friends, colleagues and acquaintances were all very concerned about my relationship status.
"Huh, you are still single ah?" some of them would blurt out bluntly.
It would have made for a comical scene, if not for the scenario repeating itself countless times on the same day like a broken tape recorder. 
How amusing and frustrating it is to be asked the same question again and again on your birthday, when it should really be spent blissfully.
Quite interestingly, nobody asked me about my work, hobbies or how my speech went at a recent event I planned, even though those were central to my life.
Ah, singlehood. There are real societal pressures to pair up and settle down.
Although I am sure many men have been asked this question, women are often asked this question at far higher frequency and severity, in view of women's ticking biological clocks for childbearing, and the perceived deflation in "value" of women with time in the dating pool. 
Appallingly, a rather unflattering term "leftover women" has been coined in China for women who are still single in their late 20s. I cannot help but imagine these women as "leftovers" on the dining table, that nobody wants anymore. 
These are societal perceptions. However, are women really single because they're unwanted? Should women succumb to society's expectations?
Recently, I had several meetups with close friends of approximately the same age, all exceptionally driven and attractive ladies, who were also single. We commonly felt bewilderment on whether setting benchmarks for women to hit by a certain age is reasonable. 
The past Valentine's Day, when many ladies were receiving flowers from their boyfriends or out for a candle-lit dinner with their beau, a friend was at home, typing furiously at her laptop to complete a work assignment that was soon to be due. 
Her parents were notably disgusted and disappointed, and cautioned her: "You would never be complete if you don't get married or have children." 
Immense shame struck my unpartnered friend during this episode, as if she was letting her family down by remaining single. 
Yes, sadly this is the Asian perspective of one's duty to parents. In an advertisement by SK-II which explored "leftover women", a 27-year-old woman from China cried when she felt unfilial to her parents for not being married.
In 2014, a 28-year-old woman from Shaanxi nearly attempted suicide allegedly from familial pressure to get married.
It is tragic to be reduced to being "single or not" in the eyes of others. Women have their own identities, professional work and social lives. Pairing up is only one aspect of our lives. 
Furthermore, people who hurry women to pair up often forget that relationships are difficult and complex. You need time, conscious effort, the right partner, common goals and more.
For those who tried dating apps like Coffee Meets Bagel such as myself, difficulties in sustaining communication and striking a chord may arise. 
After trying it for over a year, the frequency of my checks and replies have plummeted after the conversations often stop after an exchange of "Hi". I found that it was incredibly difficult to build friendships, let alone relationships, on an app. 
For those who tried being in relationships, there may also be breakups and let-downs. Some of my friends who have undergone breakups shared that the whole experience was "unsatisfying and a waste of time". 
Although I've not gone through a breakup myself as I couldn't even get started in a relationship, listening to my friends' accounts made me feel as if I've gone through aplenty. This may be part and parcel of life, but the truth is that sometimes, devoting more effort to work is a more rewarding experience than the uncertain prospects of love life.
If you are wondering why it's so hard for me to get started, a combination of missed opportunities, ambiguous communication, not prioritising my romantic life and the need to maintain laser-like focus on my studies and work probably explains the situation. 
Furthermore, as a relationship is something considerably optional, it is not difficult to place it on the back burner for an extended period of time.
By now, many of us secretly abide by the view that in this day and age, women should have a livelihood, maintain financial independence (no matter how much or little one earns), and maintain her circle of networks, as these build confidence and respect in any relationship. 
Confidence and respect apply not only in romantic relationships, but the relationship with oneself, such as in the practice of self-love. Single by choice or otherwise, "the most important relationship in your life is the relationship you have with yourself," as fashion designer Diane von Furstenberg once said. 
Simply put, gone are the days when it is commonplace for women to rely on men, which was traditionally widely accepted.
One time on a weekend, I suddenly received a frantic call from a friend who was panicking when accused of being "too picky" and told that "time can run out", by a potential suitor who was possibly mad that he was "friend zoned".
She thought that the curt replies were awkward and uncalled for, as she was only trying to focus on herself at that time, with plans for a change of job and further studies.
Nobody should cast aspersions on one's choice to be single. Single women are single due to multiple reasons: One's choice, lack of time, physical exhaustion, emotional unavailability, job woes or lack of a suitable partner and so on. 
For many, the idea of a relationship is still highly attractive and retains its appeal, if one is ready and lucky enough to find it. The problems perhaps lie in the practical processes of finding and maintaining romantic love.
Some women also understand the unfortunate plight of Singapore's dwindling birth rates and would love to have children, but are currently not yet partnered up to help address this situation.
Until women find the right person, we can give support, celebrate growth, and remember that women are made up of various experiences, aspirations and values. 
Then, perhaps we can discuss love in a tongue-in-cheek way rather than in a stressful way, which is more likely to encourage interest than backfire.
ABOUT THE AUTHOR:
Alvona Loh Zi Hui is a junior doctor who remains single at present.