Gen Y Speaks: I have a PhD but after 10 years in academia, finding a new job wasn't easy
I spent the past 10 years working in a university setting. The first five years were in Melbourne, Australia, and the remainder back here in Singapore.
I spent the past 10 years working in a university setting. The first five years were in Melbourne, Australia, and the remainder back here in Singapore.
This year, I took a plunge and left academia, "the iron rice bowl". 
"Why do you want to give up the stability and the high salary?" is a common question I get from my peers.
When I first got my job at the Singapore Institute of Technology (SIT) in 2016, I felt honoured to be part of a local autonomous university while still finishing my PhD in Design Anthropology.
I worked hard and got promoted to an assistant professor in 2019. 
As a design anthropologist, I do research to understand the needs of users and stakeholders, before applying those insights to create design solutions, be it in the form of products, technology or processes.
I was driven to try and uncover problems that my various industry partners were dealing with. 
One unique feature of my role at SIT was a high level of interaction with the industry. 
I was always out meeting different industry partners to try to sell the collaborative efforts that the university was offering.
I met a new company every week to build my network since I was away for most of my 20s in Australia.
I learned much about the different companies and their methods. 
This in turn allowed me to have real world case studies that I could integrate into my lessons for undergraduates.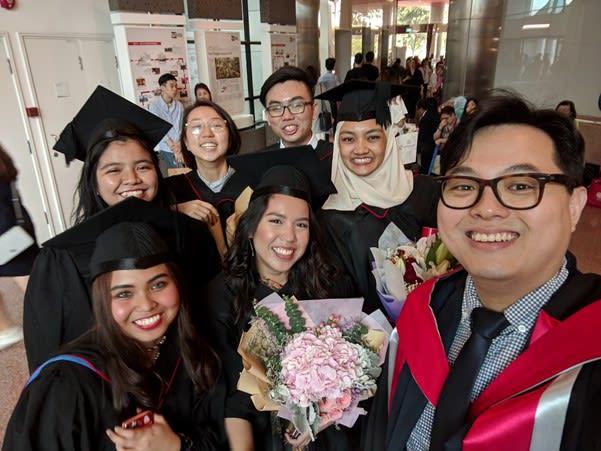 This was a comfortable job for me. 
While there are challenges and arguments in every workplace, I was able to work around them.
Then I started to have a yearning for something different.
Just after my promotion in July 2019, I reflected on my life. 
I asked myself if I could do this for the next 30 years. If I were to be let go, would I be able to find a job in the corporate world?
A MISGUIDED ASSESSMENT OF MYSELF
So, I sent out some job applications to get a sense of where I stood. 
I did not get many replies. Those that replied told me that I did not have enough corporate experience.
This raised a red flag in my mind. 
I did not want to be in a scenario where the university decided not to renew my contract and I would be jobless for a long period of time.
I was misguided in thinking that as a university professor, I would be sought after in the industry.
The more I was rejected, the greater the worry.
So I continued to collaborate with different industry partners and kept trying to make a name for myself. 
I started a podcast, went for conferences and networking sessions, and became an advisor and mentor as well.
Part of me always felt that the education sector and the business industry need to have closer synergy.
During my polytechnic days, I was always complaining about how my lecturers were too theoretical. They could not teach us what was really happening in the industry.
So, when it came to choosing which university to go to, I chose one that had a strong working relationship with the industry. 
Swinburne University of Technology was renowned for having many graduates work for  design firms in Australia during their studies.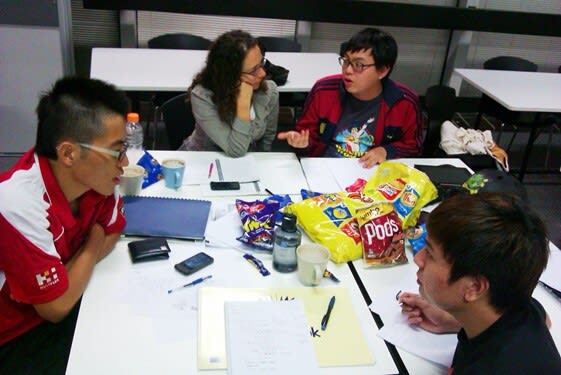 When it became my turn to teach, I always ensured that I was preparing my students with relevant skills for the industry.
But this, I felt, was not enough. 
My 18-year-old self was calling out the 35-year-old me for lacking real industry experience.
WHEN REALITY HITS
From 2019 to 2021, I reckon I must have applied for 400 jobs across various online platforms. These included senior roles in experience design and strategic design.  
I met with multinational corporations as well as small- and medium-sized enterprises. 
I met with hiring managers and heads of department and people of all ages and experiences.
But I could understand why many had concerns about my lack of corporate experience.
All I had was some years of experience as a freelance designer and photographer. 
Why should anyone take a chance on me?
This was the reality that I faced. I would have to remain a loyal servant to the university and hope they continue to renew my contract.
Although my university bosses said they had no intention of moving me anywhere, I knew circumstances could change very quickly.  
I sensed that there was a cliff in front of me and I had to jump off my current vehicle to another one but there was none in sight.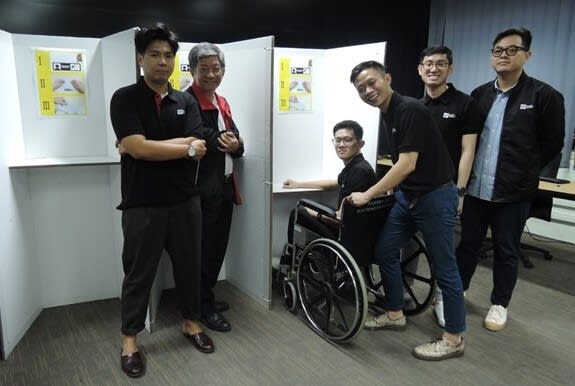 I CAN STILL TEACH
Then at the end of 2021, I applied for a job online at Flex-Solver, a retail solution provider. Two days later, I got a call from them and met the director of the firm.
It then made me an offer.
While I was deciding if I should take it up, I did think about the risks. Why leave a stable job for a new company?
But my 18-year-old self would be constantly nagging me on not having that corporate experience. I would constantly have that feeling that something was missing from my professional life.
So at the turn of the year, I resigned as an academic and started working as a Deputy Head of Design for my new employer, leading a team of user-experience and user-interface designers.
I am lucky to be able to apply my knowledge and strengths at my current workplace and to bring my experience of problem solving with different industry partners and my stakeholder management skills into the role. 
Coming from a university setting has also helped me to engage with my younger colleagues too.
I never asked my bosses at Flex-Solver why they hired me.
Having thought about this myself after facing many rejections, I believe that they were able to see that my skill sets were applicable for their business needs. 
The experience I had with government agencies and other companies meant that I could handle the pressures of working with various stakeholders. 
I suppose I could have started my corporate job hunt years ago but at that time I did not have the maturity that I have now. 
That was built through the different experiences of the past three years.
It was mentally tough for me towards the tail end of my time in academia. 
Having a PhD may sound good to some, but that lack of corporate experience bit me.
If I was in a different field, my PhD might have a different value. But in the business world, what counts is not my degree. 
I still love to teach, but I can do that now with my juniors in the company. 
I can always go back to academia and teaching in the future, this time armed with relevant industry experience. 
 
ABOUT THE AUTHOR:
Nicholas Teo is deputy head of design at Flex-Solver, a retail solution provider. He was previously an assistant professor at the Singapore Institute of Technology.