Gen Y Speaks: I spent 5 years behind bars. Now I am pursuing my dream to be a lawyer
I am currently pursuing a law degree at the Singapore University of Social Sciences under a scholarship, with hopes of becoming a lawyer when I graduate in a couple of years' time. That's not something I would imagine myself ever saying as a teenager when I led a life of crime.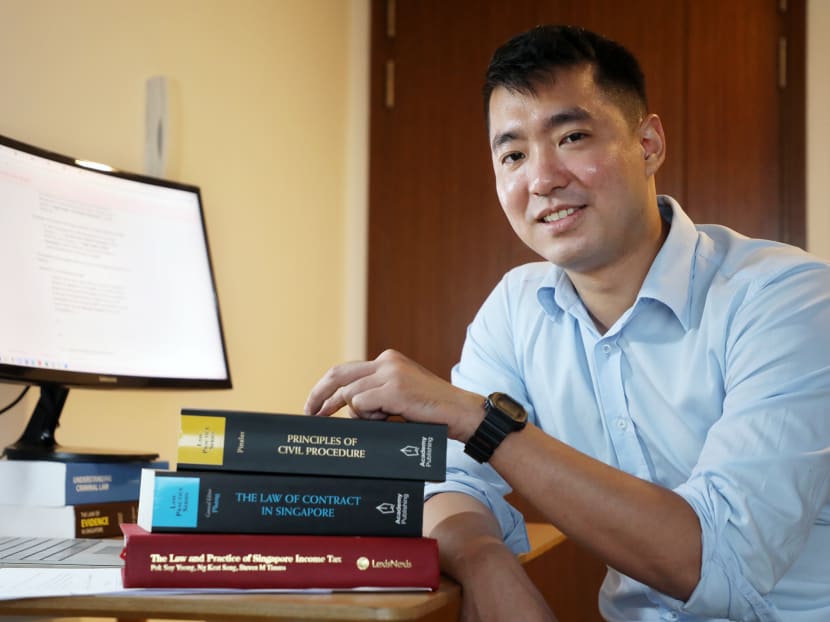 I am currently pursuing a law degree at the Singapore University of Social Sciences (SUSS) under a scholarship, with hopes of becoming a lawyer when I graduate in a couple of years' time.
That's not something I would imagine myself ever saying as a teenager when I led a life of crime.
I was twice charged in court with multiple offences and spent some five years in various forms of incarceration and rehabilitative detention.
Last Saturday (Oct 3) marked eight years since I was released from reformative training in prison.
In these eight years, I have gotten a diploma, then a degree, joined Manhunt Singapore, held steady jobs and tried to help at-risk youths.
I also embarked on my dream of being a lawyer — a dream seeded in me in prison.
Here, I would like to briefly share my story in the hope of showing how everyone — including ex-offenders and youths at risk — can chase our dreams.
TEENAGE TROUBLE
Let me begin with how I slid into a criminal life as a teenager.
It all started with me having no interest in studying, often skipping classes, playing truant and hanging out at basketball courts where I mixed with the wrong company.
My parents were busy running their businesses then so I had a lot of freedom. Too much freedom.
Before long, I joined a gang and got involved in the illicit trade of pornographic video compact discs and contraband cigarettes. Worse, I started taking drugs such as Ecstasy and got into fights. In one incident, I ended up causing grievous hurt to a rival gang member.
I was first arrested in early 2007 at the age of 17 and sent to a boys' hostel pending police investigations of my offences.
Although I ran away from the home after a few weeks, the law soon caught up with me and I was sentenced to reformative training within the Changi Prison Complex.
I was released some 19 months later in April 2009 but soon violated my parole conditions by staying away from my home.
I got into more trouble when some friends I was with evaded a police road block which sparked a police car chase resulting in our arrests. 
By September, I was back in court to face more charges and was eventually sentenced to reformative training again.
This time round, the reality of my plight hit me.
It felt surreal to be locked up again at an age when my peers would be starting university.
Looking back, I dare not imagine the pain I must have caused my parents then.
Still, my rehabilitation didn't happen overnight.
A good start was picking up reading to pass time. But not understanding words was frustrating and I had to frequently look up words in the dictionary.
This, however, led to a fascination with words. I started becoming more deliberate with the words I used in writing letters, using new words I learnt where possible. I also "ghost-wrote" letters for my fellow cellmates, mostly where they wanted to write to impress.
Eventually, I even got to write for the Reformative Training Centre's newsletter.
My interest in law was ironically sparked by a bundle of court judgements that my cellmate had to prepare for his case.
When I read the judgements, they opened up a whole new world to me. I had never seen the law in this light: The elegant prose, the logical reasoning and the thorough considerations.
That was when the thought of entering law school struck me.
There were even days when my cellmates and I would play "court", with the "judge" using the issued property box as the "bench". That only intensified my desire to somehow work my way into law school.
GETTING HELP 
When I was finally released in October 2012, I thought that life outside prison cannot be tougher than behind bars. I was quite wrong.
While prison's regimentation removed decisions for you, you decide everything for yourself outside in a world fraught with uncertainties.
While incarcerated, we would often speak with gusto what our dreams and goals would be when released. Once out, the reality hits you.
I was almost 22 years old and had nothing by way of education to secure a viable career, much less get into law school and become a lawyer.  
Even going into cafes to get coffee made me self-conscious as I saw people around my age studying and chatting in groups.
Here I was, with barely an N-Level certificate after failing my O-Levels which I took during reformative training. But I knew I could not wallow in self-pity.
While law never left my sights, I managed to enrol with an entry test into the Building and Construction Authority Academy to pursue a construction engineering diploma for three years.
I reckon this was an area where I could have greater ease finding a job, plus my options were somewhat limited given my lack of paper qualifications.
I am grateful to receive a Yellow Ribbon Stars (Skills Training Assistance to Restart) Bursary for my diploma course and my subsequent part-time degree in construction management at the Singapore Institute of Management.
The Yellow Ribbon Singapore — a statutory board which helps reintegrate ex-offenders into society — also assigned me a mentor whom I met monthly throughout my five-year journey pursuing my diploma and first degree.
Along the way, I worked as a quantity surveyor in a construction consultancy firm.
In 2017, through someone I met during my participation in the Manhunt Singapore competition the year before, I landed a job doing marketing and business development for a law firm.
What followed were similar roles in other law firms as well as a stint doing recruitment for law firms.
A significant milestone for me on the personal front was getting accepted into law school at the SUSS in late 2018.
I was so happy, I literally cried when I got the news while on a train to work.
That was a day after my 28th birthday and it was perhaps the best birthday gift I had ever received.
For that, I must thank my mentor. He wrote a testimonial to support my application and has been a key pillar of support in my journey reintegrating into society.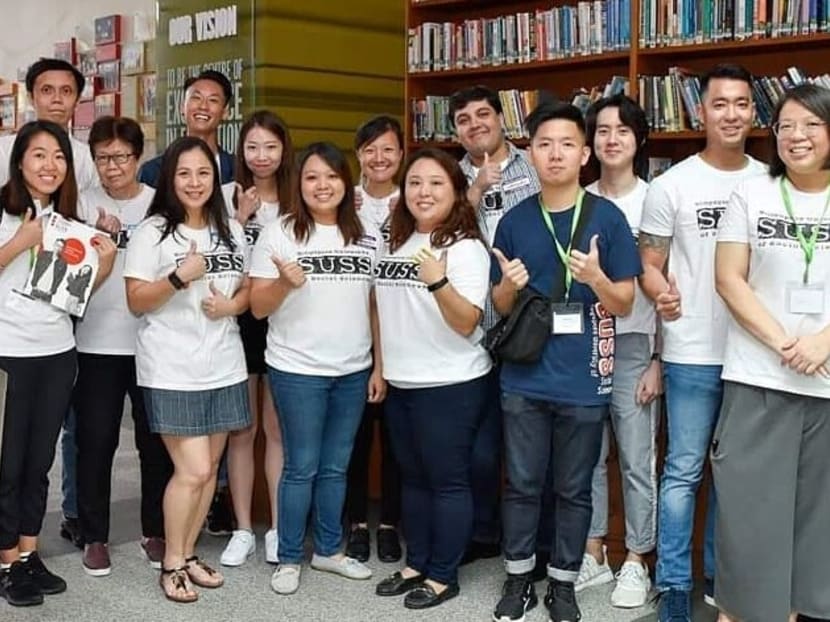 HELPING OTHERS
Today, I write this as a second year Juris Doctor student in the SUSS school of law.
It has been a long journey to law school, having been locked up in three different prisons, five police stations and two youth homes.  
I have learnt many lessons along the way. Reintegration for a single ex-offender takes a village — mentors, prisons officers, counsellors, social workers, family and friends.
I still remember a letter my two prison counsellors gave me when I was released. In it, they wrote that "life is not (just) about being a crime free citizen" and that "there are places to explore, people to meet, and dreams to be fulfilled".
That is true. Being crime-free is basic. But living life to the fullest and taking on challenges that life throws at you is something else.
Having put my life of crime behind me with the help of others, I want to pay it forward by helping youths-at-risk and ex-offenders.
This is why I had volunteered with the Yellow Ribbon Singapore for a few years doing community outreach and giving talks to youths.
More recently, I became a volunteer probation officer to provide emotional support to youths on probation and was also appointed a member of the National Committee on Prevention, Rehabilitation and Recidivism's Youth Advisory Group to provide youth perspectives and feedback on policies, programmes and campaigns concerning young people.
I hope to encourage youths-at-risk to realise their dreams — and that no dreams are too big.
I still have two more years of law school to go and juggling work with studies is not easy. But I am confident I will get there.
I look forward to the day I pass the Bar exams to become a lawyer.
I want to be one of the many helping hands to youth offenders as a lawyer, and as someone who has been through the system.
I want to give them hope — and let them know that there is so much more to life.
ABOUT THE AUTHOR:
Jadyn Ng, 30, is a second-year law student and a recipient of Irene Tan Liang Kheng scholarship for law at the Singapore University of Social Sciences.