Gen Y Speaks: I was called a 'creep' on a reality dating show — it stings but I've learnt to roll with the punches
Last year, I decided to join an online reality dating show called One Week Love. The show premiered on The Smart Local's YouTube channel in October 2022 and follows a similar format to Netflix's Singles' Inferno, where nine contestants try to find love in seven days.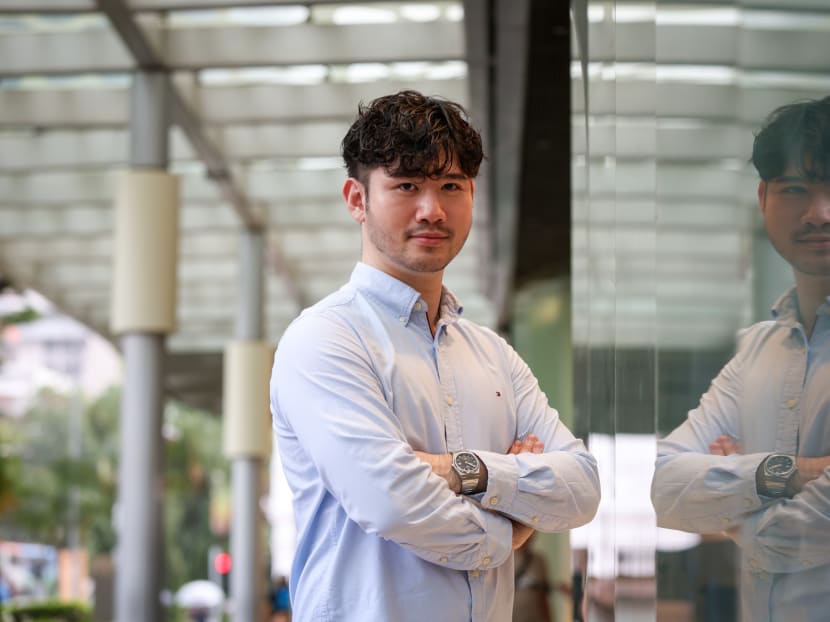 Last year, I decided to join an online reality dating show called One Week Love. The show premiered on The Smart Local's YouTube channel in October 2022 and follows a similar format to Netflix's Singles' Inferno, where nine contestants try to find love in seven days.
The show grew in popularity, striking a chord, especially with the Gen Zs, who were waiting in anticipation for a new up-and-coming dating reality show.
And while I would gladly go through this experience of being on a trendy online show all over again, I'm not sure if I can confidently say that this is an experience for everyone.
When I first heard about the casting call, I jumped at the opportunity, just because of how different I knew this experience would be from my day job.
I am a senior strategy and consulting analyst at Accenture, a global professional services firm. In my role, I work closely with clients, dedicating extensive time to conducting in-depth research and assisting them in tackling complex business challenges.
Life on a "reality" show and my actual day-to-day reality seemed to be worlds apart.
I thought One Week Love came at an opportune time, right when I wanted to step out of my comfort zone and meet new people. 
After all, how many 27-year-olds can say that they have been a contestant on a reality dating show before?
So, while I went in thinking I would be the carefree spirit who would go home with a date to call their own, the story changed when the cameras went on.
LIFE AS THE ANTAGONIST
Reality shows feed on drama, and I knew that when I signed up. But I just never expected myself to be caught in the series of developments that ensued. 
For example, in the earlier episodes where my castmates thought I was being "too close for comfort" because I was helping another female castmate adjust her microphone.
In the later episodes, I was called out by one of my castmates as the one who really "needed to work on their social cues" during a segment called "Unfine Dining", where castmates have to pick between answering a difficult question or be forced to eat a nauseating dish. 
But it was the overall narrative that I had no control over, and I was at the mercy of the producers and editors.
To keep the long story short, I gradually became seen as the antagonist.
Whether that is fair or not, I would leave readers to judge if they happen to watch the show. But I wanted to pen this piece, perhaps as an epilogue to the series, but also to put it out there about what life was like for me after the cameras turned off. 
It was demoralising being perceived as the antagonist, but I continued believing in myself and my intentions. 
I admit to initially being upset when I realised what was happening. I chose to bite my tongue and held back the desire to go into defensive mode, opting instead to hear them out, which helped defuse the situation.
With all cameras on you, every micro-expression was captured. I didn't know what other castmates thought of me at the time, but I knew my actions and how I reacted were within my control.
WATCHING THE SHOW
I watched the show when it finally got posted online several months later.
Listening to the participants describe their first impressions of me was quite a surreal experience, akin to hearing your recorded voice for the first time.
But I was also nervous about how I would be perceived, and indeed, it was initially quite shocking scrolling through the comments and reading what the public thought of me. 
I wasn't portrayed in the most positive light by the ladies in the show, several comments popped up in the earlier episodes on my behaviour, with some even calling me a "creep".
To be honest, those comments stung.
But I kept my head in check and chose to put those comments aside. I told myself that how I was portrayed in the show was not a definition of who I really was as an individual.
Nonetheless, I watched these episodes with a bunch of friends or had watch sessions with my fellow castmates, as it made it easier to be less self-critical of my performance. Having the company also made the experience less confrontational, and more manageable.
Nearly ten months after the show was broadcast, I've gotten past most of these comments. 
It helped that #JusticeforGari eventually became a trending term nearing the final few episodes when people started realising how severely misunderstood and misrepresented I was on the show.
I felt vindicated by the hashtag and the positive public comments about me that flooded the comments section. Thank goodness for those.
Coming out of the show, while I did not "find love" as I had initially expected, I found myself in the company of the few castmates who I can now call my friends. 
I'm also incredibly proud of the experience I've gained on the show — I stuck to my guns, and was authentically "me", and I wouldn't have changed anything even if I were to do it all over again.
At my job at Accenture, I learnt that a consultant's first impression is almost as important as the strength of their counsel in building trust with and gaining the respect of our clients. 
Though I was intimately familiar with the importance of perception, I realised from my experience on the show that as hard as I tried, I could not control how I was going to end up being perceived.
Even though I have learnt to peg this roller-coaster of an experience as being a part of "show business", I cannot deny the struggles of having to maintain public perceptions, especially when it is amplified across social media, and spotlighted in the public's eye.
Safe to say, I've not just taken a step out of my comfort zone when I decided to join One Week Love, but I've run deep into the horizon with it. 
From the show, one of my greatest takeaways is learning that most of the time, all we can do is roll with the punches, learn from our mistakes, and aim to emerge a better person, a mindset that I've carried with me till now in my day-to-day life.
ABOUT THE AUTHOR:
Garialdi Salim, 27, is a senior analyst in the strategy and consulting team at Accenture Singapore.