Gen Y Speaks: I was a dropout and a teenage mum. Now I run a company that helps mothers
Dropping out of school, staying out late, and having a boyfriend at 17, I was labelled as a "problematic child" with no future. Then just when I decided to turn my life around, I found out I was pregnant.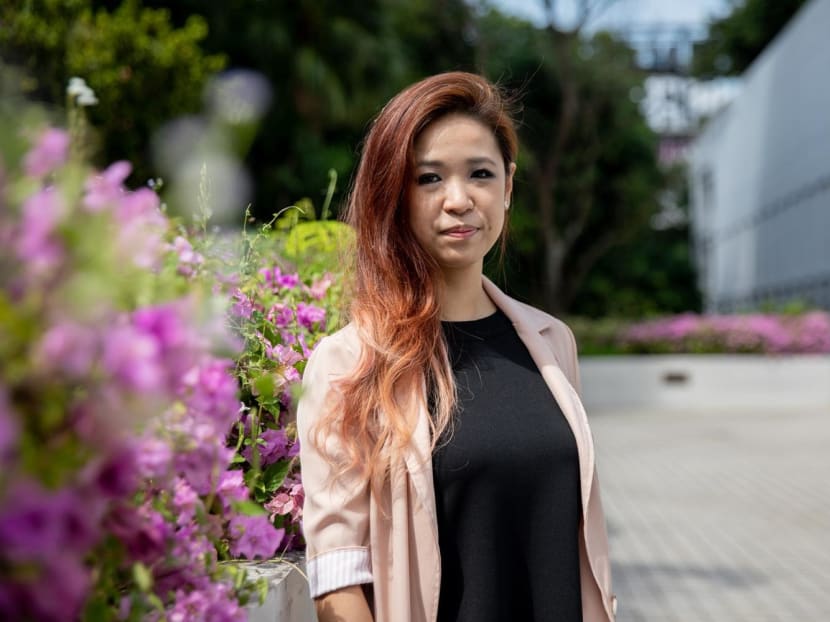 Dropping out of school, staying out late, and having a boyfriend at 17, I was labelled as a "problematic child" with no future. Then just when I decided to turn my life around, I found out I was pregnant.
Being a mother is a challenge, but being a teenage mum was definitely difficult.  Everyone around me seemed to keep telling me how much of a disappointment I was and it really made me feel bad about myself.
My parents finally came around and respected my decision to have my baby and they supported me in every way they could.
I was still living with my folks. We're not from a wealthy background but they supported me financially and helped me prepare for the birth of my baby.
I then met a loving and kind man, and we got married in my 20s. I worked in several jobs then — from events to corporate sales.
I went on to have three more children. When I was pregnant with my fourth child, I required a lot of bed rest and became a stay-at-home mom.
I had planned to go back to the workforce once I had recovered from giving birth, but I wondered how I would be able to breastfeed and work at the same time.
After scouring the internet, I realised that I could not find a portable breast pump in Singapore. This was around late 2018.
There were options available in the United States but they were very expensive, at around S$300 to S$800.
I managed to find a small breast pump, but that, too, needed to be connected to a power bank to function. And there were so many tubes, which made it a hassle as well as dangerous to drive and pump.
Now I do not advocate driving and pumping. However, being a working mother, I understand the need to express when your body is telling you to. Also, you need to ensure your baby has a sufficient supply of milk for daily consumption and back-up.
As time is so limited, many mothers like me will multitask, drive and pump, or find a quiet room in the office to pump.
That was when I felt I needed to start my own business of making breast pumps.
I invested S$2,000 of my own savings (well, the kids' savings) into the venture, which I called Baby Express.
Working with a reliable but small factory, we conceptualised the design and I personally tested the product.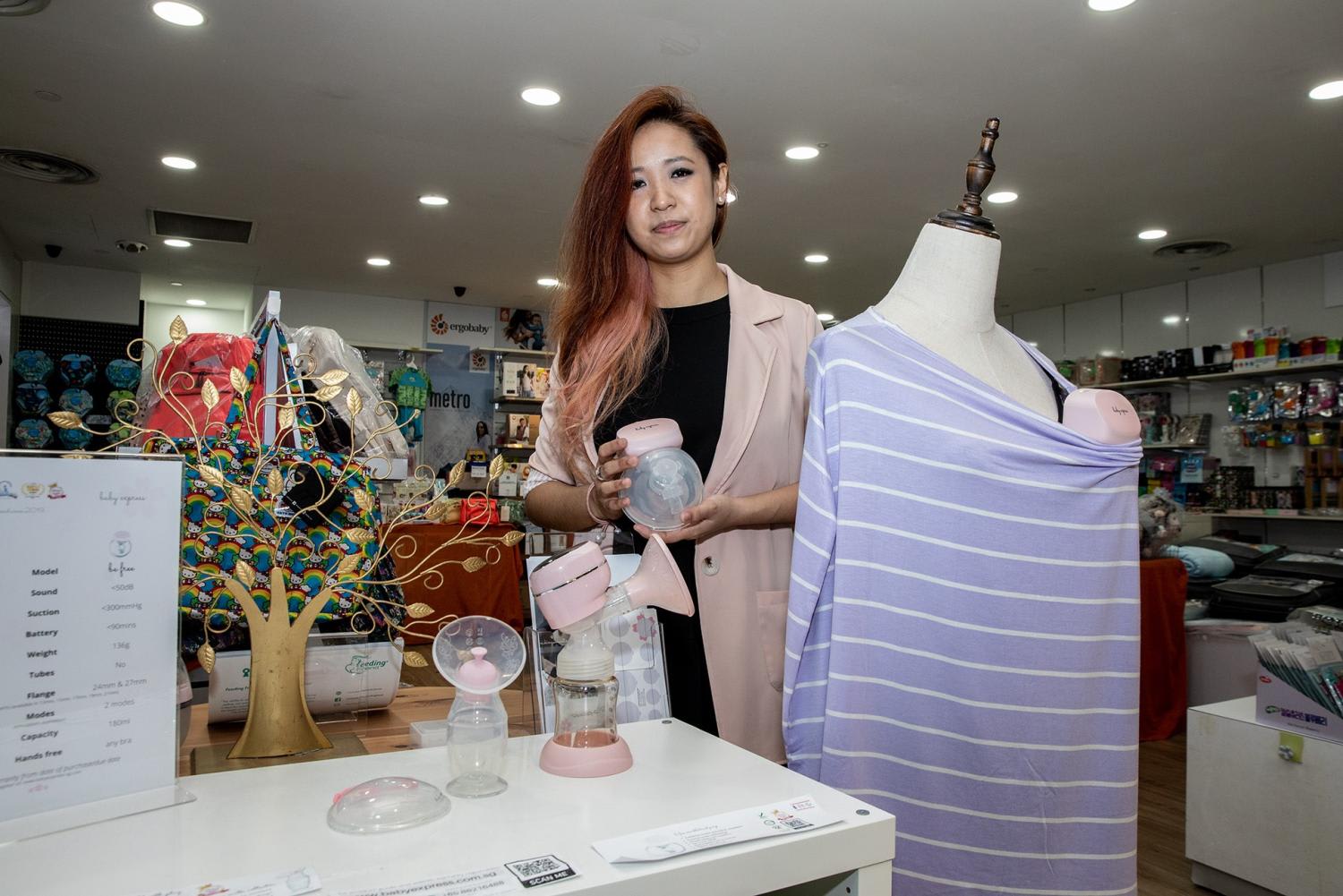 Once I was satisfied that the product was safe, I gathered my group of mummy friends and conducted a market research study.
With their feedback, we fine-tuned the design.
When I was finally confident, we launched Baby Express — a portable and wireless breast pump with no obstructive wires — in August 2019.
We are not a pioneer in the market as there are other portable breast pumps available in the US already, but our goal was to create something affordable yet reliable.
Our breast pump starts at S$89, as compared to other brands which cost a few hundred dollars at least.
I recruited my friends who were mothers to help with sales and promotion. I provided flexible working hours so they can better care for their children and earn money as well through an affiliate programme.
MOVING FORWARD
Somebody once asked me: "Is it really necessary to get your O-Levels and diploma?" I dropped out of Secondary 3 in Singapore when I was pregnant and wasn't able to find the time and money to complete traditional tertiary education as well.
But I think improving oneself is always about moving forward.
With that in mind, I took another step: I saved up some money and studied for a business certificate at a private school and went on to take courses like digital marketing. I am also a certified lactation consultant and postpartum doula.
Breastfeeding is still a very conservative topic in Singapore and other Asian countries.
Even with many online groups and forums, many mothers are hesitant to reach out as they are afraid of being criticised or judged, or receiving wrong information.
Many people don't realise that not all women or mothers can breastfeed naturally.
We all know breast milk contains the best nutrients for our babies, but not all of us are able to for a variety of reasons: Breast cancer, breast engorgement, sore or cracked nipples, mastitis, baby not latching on properly, etcetera.
Breast pumping helps you obtain the milk needed for your baby without needing to go through the challenges of breastfeeding.
Being a certified lactation consultant and a mother, I understand the challenges of breastfeeding, and being a working mother, I empathise with all other working mothers out there — juggling all the hats we have to wear on a daily basis.
ABOUT THE AUTHOR
Stacy Chow is the founder of Baby Express, which sells affordable breast pumps to working mothers.