Gen Y Speaks: I was a rebellious youth who skipped class. But a day in court helped me find my calling
Despite what my parents may have hoped in naming me after a philosopher, I have never yearned for a quiet life.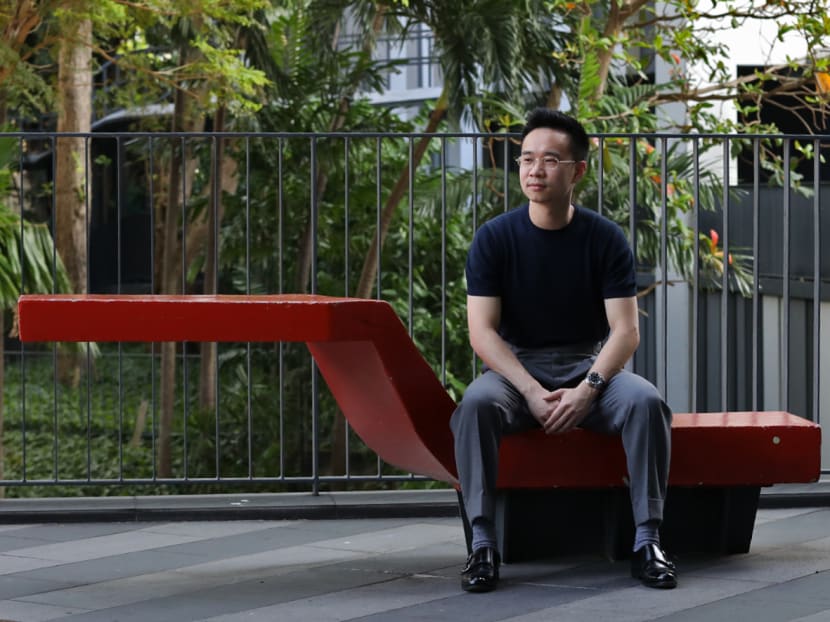 Despite what my parents may have hoped in naming me after a philosopher, I have never yearned for a quiet life.
When I was growing up, the idea of a predestined and easy life sounded boring and meaningless. I craved a life filled with adventure and obstacles to overcome.
My parents would often say that I was a very impatient child who was always in a rush to grow up.
When I was six months old, I held my breath until I blacked out, all because my grandmother refused to buy me a toy that I wanted. My grandmother recalled that the doctor who eventually attended to me called me a wilful child.
At the age of five, my parents were shocked when they learnt that, without their knowledge, I managed to convince my aunt to transfer me to the kindergarten where my cousin was enrolled. When they found out, they begrudgingly filed the paperwork and my transfer was accepted.
Throughout my primary and secondary school education, I constantly asked my teachers why it was important for me to learn what they were teaching, and argued with them when I found their answers unsatisfactory.
Needless to say, many of them did not take kindly to my barrage of questions, and I was often sent to sit outside the classroom where I was unable to cause a distraction.
I did not protest. After all, I was more interested in catching the lizards and snakes that clung to the school's fences than sitting in class and listening to my teachers.
I remember how my mother, desperate for my grades to improve, spent days and nights helping me revise for my O-Level examinations.
I graduated with a decent score. I was average in science, deficient in Mandarin, and dreadful in mathematics. Perhaps, the only saving grace for me was scoring well in English and literature.
By all accounts, I was a lousy student with no precise direction in life. I was rushing toward an end-goal which did not yet exist.
VOLUNTEERISM OPENED MY EYES
As someone who grew up in a loving and privileged household, I was quite unaware of the hardships that many of my peers were going through.
This changed when I participated in volunteer programmes organised by my alma mater, St Patrick's School, at the age of 15.
These programmes were part of the Community Involvement Programme which included cleaning the homes of low-income elderly persons, and helping out at various social shelters.
I met people who struggled to put food on their tables and keep the roof over their heads. I shared meals with patients in mental institutions who were abandoned there by their families, and who wanted nothing more than to return home.
Suddenly, my eyes were opened to the suffering faced by some Singaporeans on the fringe of society.
I was so moved by these experiences that I decided to keep volunteering in these programmes to help others, and in the process, see what life was like outside of my own bubble.
They were not able to help themselves and had nobody to speak up for them.
I felt powerless in the face of this harsh reality and began suffering from depression. The injustice I felt caused an endless cycle of sadness and anger, and over time I became a teen who reacted aggressively to the slightest provocation.
Needless to say, this also contributed to my poor school grades.
IGNITING A PASSION
While my studies were generally poor, I did excel in English and literature, and had, as my family and friends would put it, an affinity for arguing. This led me to enrol in Temasek Polytechnic's (TP) Law and Management Course.
However, my interest in academics did not improve in TP. Each day, I would have my attendance taken in class before racing to a hut in Bedok Reservoir where I would sit and daydream until class ended.
So strong was my desire to escape my humdrum routines that I began climbing mountains alone in Nepal during my school holidays. Through these climbs, I built up a resistance to sleepless nights, uphill battles, and physical and mental fatigue.
Driven by my desire to help others, I applied and was accepted by a public interest and human rights law firm, Peter Low LLC (now known as Peter Low Chambers LLC), to undergo my TP Internship Programme.
It was here that my passion for criminal law was ignited.
After accompanying the firm's lawyers to court for several weeks, I stepped into court one morning and heard the judge call out a familiar name. I turned and saw an old acquaintance who I knew from school stepping into the accused's dock.
After pleading guilty to the charges against him, I watched this young man leave the courtroom, head hung low with tears in his eyes.
He was alone. No family or friends waited for him in the gallery, no lawyer by his side, and a haunted emptiness lingered in his eyes.
It was at this moment that I decided that I wanted to be a criminal lawyer to serve as the voice of the "voiceless" and help those who lack the means and knowledge to represent themselves in court.
When I finally graduated from TP, there were only two subjects which I did well in without much trouble: public speaking and criminal law.
CHASING MY NEW GOAL
Despite my less-than-stellar grades, I was offered a place in a few universities to read law. However, when I received a letter of offer from Singapore University of Social Sciences (SUSS), I immediately jumped at the opportunity and accepted it.
I felt that SUSS's focus on criminal and family law would bring me one step closer to becoming a criminal lawyer, and best prepare me for the practice of criminal law.
Having never properly studied a day in my life, I had no idea how or where to start when I first entered law school. So, I figured that I would simply set three rules for myself to follow.
First, never let the fear of appearing foolish stop me from asking a question in class. Second, take the opportunity to make mistakes, and learn from them. Third, strive to thoroughly understand a subject, and not just to achieve good grades.
As it was said in the Hindi movie 3 Idiots: "Chase excellence, and success will chase you".
For the first two years of law school, I slept about two to three hours a night. I spent all my time reading, making notes, and writing and rewriting my answers to assignments.
I treated law school as a sandbox, where I could test my ideas and arguments with no clients to suffer any consequences if my argument went belly-up.
Through this process of trial and error, I felt myself getting better at communicating my ideas clearly and persuasively and, over time, I started doing well for most of my assignments. I eventually graduated law school and placed second amongst the law students of my year.
I also spent most of my school breaks interning with a seasoned criminal lawyer, Mr Peter Fernando. My time with Mr Fernando gave me a practical perspective of criminal practice.
His courage, passion, and empathetic approach inspired me to continue my dream of becoming a criminal lawyer.
As part of my final year of law school, I underwent a three-month long Legal Clerkship Programme as part of my curriculum.
This culminated in a viva voce examination, an oral exam which analysed the work I did, my approach to each piece of work, and my reasons behind taking those approaches.
At the end of the viva, one of my examiners asked: "I notice that you did not do very well in school before this. Given your current performance, do you think you have changed?"
I replied: "I changed that which required changing, but retained that which makes me who I am."
Looking back, I believe that I am still very much the same person that I was in my younger years. What changed was that I eventually learnt to slow down and take the time to reflect on myself and how I could leave a positive impact on others.
I think that having the courage to do things in my own time and not worry about what everyone else was doing or expecting of me made all the difference.
As my father often told me when I was a child, remember that a goal is just the end of a journey. Learn to enjoy the journey because that is where most of your time is spent.
It took me over 20 years and a lot of sleepless nights to learn how to enjoy my journey. I hope that I will continue to face whatever adversities that might come my way with a big smile on my face.

ABOUT THE AUTHOR:
Aristotle Emmanuel Eng Zhen Yang, 29, is a law graduate from the Singapore University of Social Sciences. He is currently undergoing his practice training at Leo Fernando LLC.