Gen Y Speaks: I was a spoilt child who fumbled aimlessly through school. Getting back on my feet wasn't easy
Growing up, I was very pampered by my family, especially being the youngest out of three siblings.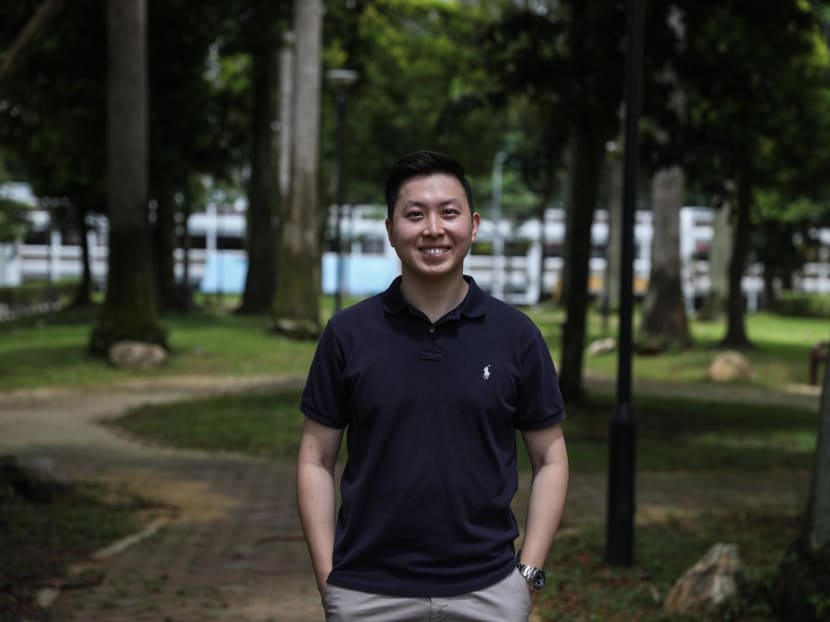 Growing up, I was very pampered by my family, especially being the youngest out of three siblings.
If I was hungry, food would appear magically in front of me and I would be spoon fed by either my mother or my helper, who would both cater to my whims and fancy.
At the age of nine, I was hooked onto computer games. My addiction was so bad that I had spent more time playing than sleeping. 
As a result, my body and immunity took a toll and I regularly experienced spells of fever, flu and swells on my face and body due to my gaming addiction. 
I remember visiting the doctor very frequently, and whenever Western medicine didn't seem to be effective, my mother took me to visit traditional Chinese medicine practitioners to improve my immune system.
To her, treatment was not about trying to keep my bad habits in check, but about finding what the right type of medicine was. In a nutshell, I was spoiled and my studies took an abysmal turn.
During this period, I was moved from the EM2 stream to EM3 due to my poor results. It did not help — I eventually attained a PSLE score of 99.
As such, I ended up entering the Normal (Technical) stream. I felt dejected. 
It was in this period that I learnt about the stigma of the Normal (Technical) label, as the students from this stream were stereotyped as being not as intelligent as the others. 
But my experience at the time showed that this was not necessarily true. 
Some classmates I knew were actually very sharp and quick-witted, had their way with words and could talk their way out of a tight spot or think of clever solutions to resolve an issue.
There are many reasons as to why my classmates and I "ended up" in this stream despite having the intellect, and I would say that, like me, many did not bother to study or were not disciplined enough to work hard.
This was the case for me in my secondary school years. 
NEEDED RIGOUR AND DISCIPLINE
Because I was slightly obese at the time, my mother wanted me to join a uniformed group as a co-curricular activity, namely the National Cadet Corps (NCC). 
Apart from trying to help me lose weight, she also felt that uniformed groups are a good way of instilling the discipline that I lacked.
I dreaded the experience because NCC made me do things that I wouldn't have done on my own. Performing drills, being commandeered, having a sense of urgency, and being able to speak only when I had sought permission — these were things that went against every fibre of my being.
It was also not easy juggling studies and NCC training, which occurred twice a week.
In hindsight, I realised that my mother was spot on — I needed rigour in my life. 
Over time, the routine training that I experienced helped me instil some discipline at school. I eventually moved up to the Normal (Academic) stream in Secondary 2, having achieved at least 70 per cent in all my combined subjects.
But I continued to face problems catching up with my studies. I couldn't follow what the teacher was saying because the syllabus was much more difficult. The academic gap was really challenging for me, especially in English and Geography.
The stress, the NCC training and lack of proper eating habits resulted in me losing between 10kg and 15kg in a span of a few months.
Unsurprisingly, I didn't fare too well in my N-Levels and, later on, my O-Levels as well. 
The 11 points I scored for N-Levels, and the 18 points in the O-Levels, were thankfully enough for me to enrol into a local polytechnic studying business informatics. But I knew I was still behind others academically, and I still did not know what I wanted to do in life.
After graduating with a diploma, I enlisted into the army.
It was during my National Service where I gained a new purpose and a better understanding of myself, just like what I went through in my NCC days. 
It wasn't that I was just muddling along aimlessly.
Rather, until that point in time, I had not found my calling. I realised that I enjoyed speaking to people and understanding their issues and trying to resolve them. 
I recall how some of my fellow army mates had family or personal issues which they needed to talk about, and our NS time together became a catalyst for them to open up. 
So, I played a listening ear to their troubles. If it was within my means, I would try to help or provide support as much as I could.
This made me realise that despite my less than stellar academics, I was more than capable to help others through a rough time. 
Besides leadership roles, I was also given visibility and exposure during my NS days, such as helping to emcee for various events held by my NS unit. 
Thanks to my two-year NS experience, it became my life's goal to engage people and to be able to come up with new ideas to help others solve their problems. 
So, I enrolled into the Singapore University of Social Sciences (SUSS) marketing programme in 2018, which ticked every box that I had desired for my own career development.. 
In SUSS, I was glad to have been given many opportunities to work on my newfound goals, such as a six-month internship with a local company to help digitalise their business, which gave me exposure to many aspects of working life.
I also kickstarted my passion for tennis by starting a tennis team in SUSS. Back then, the university did not have a recreational tennis team, so I thought, why not? 
The team grew from three people to around 30 members today, and I know that I have definitely left a mark in my university days.
Last year, I graduated from SUSS after a four-year-long journey with a Bachelor of Science in Marketing with Communications (Honours) degree. 
It was a long and rough period of my life, but the educational journey is the result of my labour, which I can now look back upon with a sense of accomplishment and appreciation.
Life didn't end simply because I scored two digits for my PSLE, and later on also doing badly for my N-Levels and O-Levels. 
Once I found my bearings and realised what I wanted in life, I learnt that there will always be something on the horizon, even though these opportunities might only come later in life.
These chances do not grow out of thin air. We should grasp it, create it and make it happen.
ABOUT THE AUTHOR:
Roy Lau Junsong, 27, is working as an account manager in a multi-national company and is a marketing graduate from the Singapore University of Social Sciences.