Gen Y Speaks: It took losing my friend to make me realise how I can be a much better friend
Two months ago, I lost a dear friend to suicide.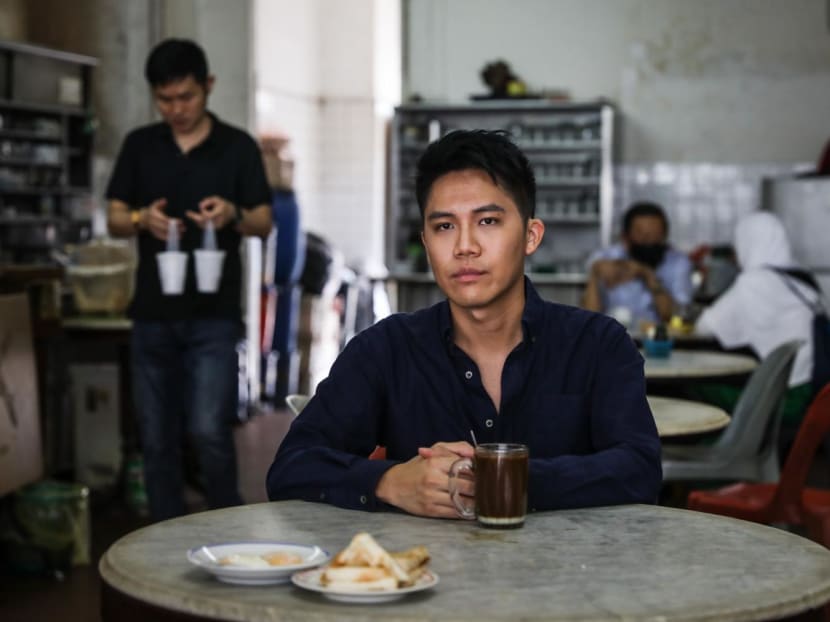 Two months ago, I lost a dear friend to suicide.
He was one of the most cheerful people I knew, and none of us — neither me nor our mutual pals — saw it coming. We all wish we could have done something.
But our friend's sunny disposition disguised his pain so well that our casual chats did not reveal anything amiss.
Looking back, there were some clues, albeit subtle ones.
"Catch up with you soon man," he wrote to me on Instagram just a week before his death.
"For sure, let's do a proper one," I said, noting that our last in-person conversation lasted all of 10 minutes.
"Yes please," he replied immediately. "I'm always up for a good heart-to-heart talk."
I made a mental note to get back with a date and time for dinner. Sadly, I never did.
A part of me will always wonder what that meal would have been like, and whether I could have said or done anything to change his mind.
I imagine us confiding in each other about the usual problems — work, family, love — and washing some of those woes down with a bottle of wine.
But I guess I will never know.
GRAPPLING WITH GRIEF AND TECHNOLOGY
In the days leading up to my friend's funeral, I grew rather disillusioned with social media and disinterested in texting.
For one, it felt weird expressing my grief publicly. As someone who is accustomed to sharing jolly moments online, telling Instagram and TikTok that I was glum felt counter-intuitive and gratuitous.
I was also resentful at technology for making everything seem alright, even when they were not.
So much for social media and text messages bringing people closer together, I thought. How many times have we typed "how are you" to someone, only to get "I'm okay, how about you" as a routine reply and take it for granted that they are truly alright?
Such is the illusion of care that comes with digital communication sometimes. Not only can these hasty virtual interactions furnish us with a false sense of normalcy, they also allow people who need our help to fall through the cracks.
I am aware that my bout of resentment towards technology is muddled with a tinge of survivor's guilt —  a lingering sorrow that my friend chose death and that our plan to meet up never materialised.
But this incident has also reminded me that we can be too reliant on digital communication to express our care and concern for each other, sometimes at a cost.
These days we use social media and messaging apps as a convenient crutch to "check in" and "catch up" with our loved ones.
Hearts on tweets and Instagram reels, smileys and voice messages in family WhatsApp groups, stickers and video bubbles in Telegram chats —  all these signal that we are interested and invested in each other's lives, but how often do they amount to more than cursory greetings and fleeting exchanges?
VIRTUAL CARE CAN DO ONLY SO MUCH
There is no denying that these virtual interactions are effective ways to stay connected.
Even humble emojis, being the modern-day hieroglyphics that they are, can tell a thousand words.
Research has shown that emojis have the capacity to improve cross-cultural communication.
A 2016 study by Hamza Alshenqeeti at Taibah University suggests that emojis can carry universal connotations and are "devices for demonstrating tone, intent and feelings" that would usually be conveyed by non-verbal cues in personal interactions.
Digital methods also help us to keep in touch, especially if we live far apart.
I recall feeling incredibly homesick once while studying abroad in California. It was Chinese New Year, but college classes were in full swing and the prosaic atmosphere was a far cry from the rowdy festivities that I was used to.
Thanks to a Skype video call, I was able to feel like I was back home celebrating with my family, even if just for an hour.
Yet for all these perks, virtual communication has its limits. Emojis and messages often result in emotional and semantic ambiguity, and while they may be comforting, they are seldom deep and nuanced reflections of our well-being.
Neither are they warm hugs, romantic kisses or shoulders to cry on - physical acts that serve as hallmarks of our humanity and compassion.
A recent video advertisement by the insurer, Income, incisively sums up today's culture of "showing care".
There is a scene where a man gets into a traffic accident, only to have his car crammed with numerous smileys hugging hearts, or care emojis.
In another scene, an old lady with cancer sits at home with nothing but flickering, hovering hearts for company.
These vignettes stuck with me because they are poignant reminders that emojis, messages and comments can do only so much when one is in need.
Showing care means being there. Virtual care may be well-meaning, but let us not forget how equally important it is to be physically available for our loved ones.
As much as technology has made communication easier, I shudder to think of a world without hugs, kisses and someone to lean on in times of trouble.
If anything, the coronavirus pandemic has proven that we still yearn and value physical companionship and intimacy.
COFFEE OVER EMOJI
I have always prided myself on being a good friend, but it took losing my friend to make me realise how I can be a much better one.
These days, I try to make more time and be physically available for my loved ones.
With every emoji I send, I now suggest a cup of coffee if I sense that someone has something to get off their chest.
With every text message I receive, I make sure to invite somebody to a gathering if I sense that they are feeling lonely.
With every cry for help that I am not equipped to handle, I strive to introduce them to someone who can intervene.
All this may sound like common sense, but when was the last time our actions actually spoke louder than our words?
In my case, I fell through on a promise to catch up with a friend and missed an opportunity to be there for him when it mattered.
I know nothing can bring him back. But the least I can do now is reach out to those who are still around and hope that maybe, just maybe, my presence will provide enough solace and support to keep them going.
ABOUT THE AUTHOR:
Yeo Sam Jo is a former journalist who works in the media industry. He also co-hosts The SG Boys, a podcast that discusses LGBTQ+ issues in Singapore.
WHERE TO GET HELP
National Care Hotline: 1800-202-6868
Fei Yue's Online Counselling Service: eC2.sg website (Mon to Fri, 10am to 12pm, 2pm to 5pm)
Institute of Mental Health's Mental Health Helpline: 6389-2222 (24 hours)
Samaritans of Singapore: 1800-221-4444 (24 hours) / 1-767 (24 hours)
Singapore Association for Mental Health: 1800-283-7019 (Mon to Fri, 9am to 6pm)
Silver Ribbon Singapore: 6386-1928 / 6509-0271 (Mon to Fri, 9am to 6pm)
Tinkle Friend: 1800-274-4788 (Mon to Fri, 2.30pm to 5pm)
Touchline (Counselling): 1800-377-2252 (Mon to Fri, 9am to 6pm)