Gen Y Speaks: I've spent large sums to self-publish 2 books. Though only a handful have been sold, I'm not giving up
A confession before we start.
Come along now. I want to show you where I write.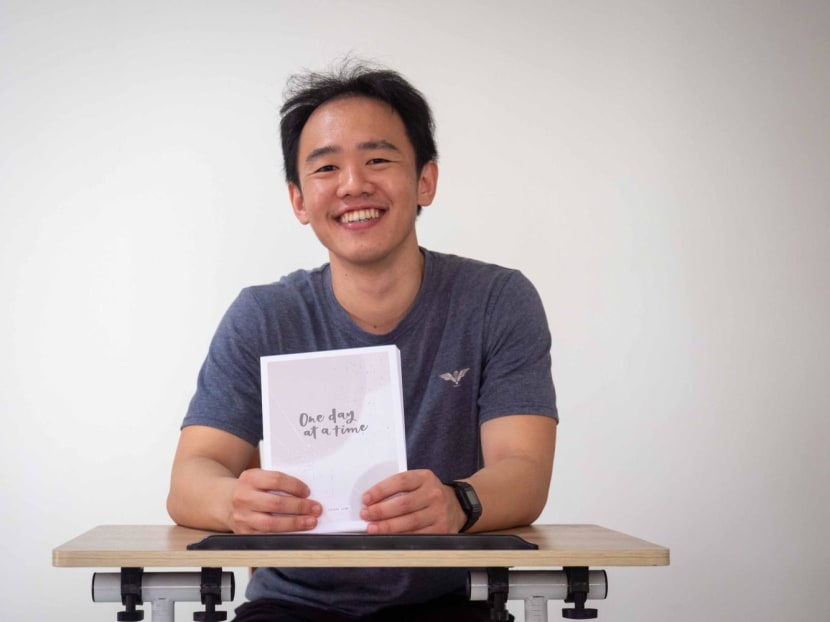 A confession before we start.
Come along now. I want to show you where I write.
It's a small table layered with Formica, a laminate that's supposed to look like wood, but really is plastic. There are splotches of black ink on the table.
I bought the table on a budget. After all, they say, writers don't earn much money.
The table is next to my bed. Under my bed are 22 stacks of the first book of quotes I self-published. They are slowly gathering dust and cobwebs.
This story isn't a story of publishing success, but it's a story of the realities of being a writer and why you may want to consider it as a budding writer.
WHY I STARTED WRITING
Growing up, I was told by teachers and friends that I could "write well". English essays and exams came easily to me. I loved the joy of turning words around in my head, and seeing these words bring form to shapeless thoughts.
But it wasn't until university that I got my first payment as a writer. Even though it was only £20 (S$37) for a 1,000-word blog article on my university experience, it was the first time that it had occurred to me — maybe I could earn money from writing.
In April 2020, at the height of the pandemic, I finally found time to write the book I always wanted to write. As someone who previously experienced mental distress, I wanted to give other young adults concrete handles to address their mental health difficulties.
But after sending it to six different local publishers such as Armour Publishing and Ethos Books, I was greeted with an auto-responder, and nothing else.
Despite this poor reception, 18 months later in October 2021 I left my full-time job as a social worker to become a freelance writer.
Writing blogs, articles, and social media posts became my bread and butter. Baked beans became my best friend because of how cheap a meal they were.
Some months, my income dried up. But my dreams of publishing never did.
MAYBE SELF-PUBLISHING ISN'T THAT GREAT?
Over the past two years, I've talked to many aspiring writers. Often, they would tell me that they are still working on their manuscript, waiting for a big publisher such as Bloomsbury to come calling.
Usually, they would have worked on this manuscript for the past few years. Why don't they consider self-publishing?
"Oh. I hope to be published by an established publishing house."
Then I tell them that I've self-published. Immediately, the eyebrows go up, and they say: "I don't really think that's for me."
Often, when I send my portfolio of self-published works to potential clients and partners, there are no replies. Maybe it's the fact that it's not published by Penguin, but by John Lim.
Maybe it's because self-publishing is seen as somewhat shameless.
After all, if you were rejected by publishers, doesn't that mean that your manuscript doesn't meet the standard? How great could you be as a writer if you spent your own money self-publishing?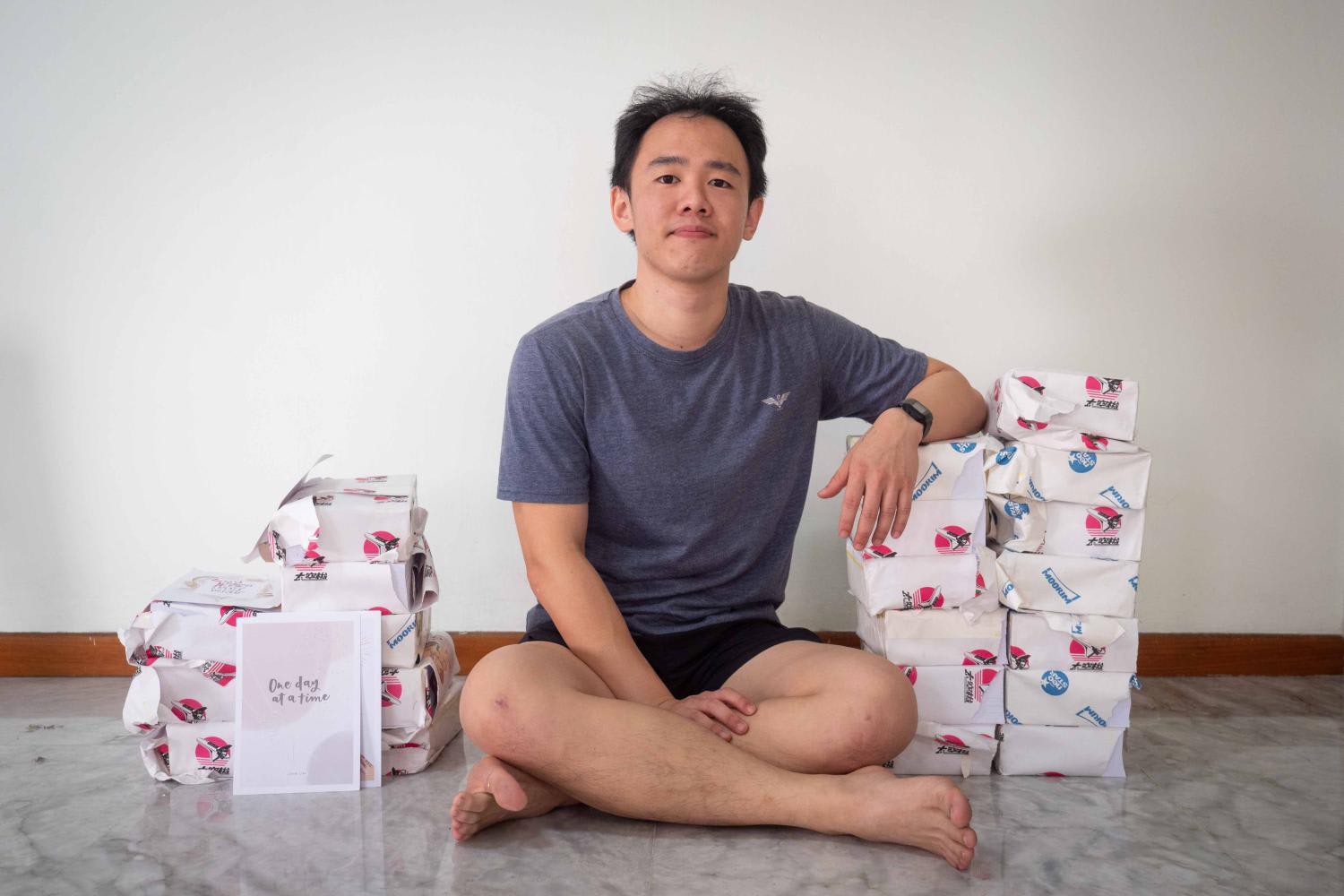 MY JOURNEY THROUGH SELF-PUBLISHING
Despite these initial struggles with shame, in October 2020, I self-published, at great cost. The first was a book of quotes, designed with a local calligrapher.
Designing it cost S$1,005, whilst printing 500 copies cost me another S$1,500.
I tried everything I knew to market the book. I posted it on social media, ran workshops with it, and even gave it away for free.
Despite spending S$2,505 on publishing it, I earned a total of S$150 from it. Among the buyers? My aunty and my friends.
There was always self-doubt at the back of my mind. What would people think if I told them this was self-published? Was I that horrible a writer that so few wanted to buy it?
But eventually, I realised this: If I didn't even believe in my own work, why should a publisher believe in it?
Then I wrote my second book, a book to support social workers through the administrative and emotional overwhelm of social work.
Again, I chose to self-publish because I wanted a particular design style to the book. I wasn't sure that any publisher would achieve the style I was looking for. I paid a designer S$5,850 to design the electronic book.
This time, when it launched in November 2021, I thought I'd learnt my lesson.
I sent it to my mailing list, shared it with local associations, and tried to raise its profile by contacting influential people in my network.
It was worse. I had only two buyers. From spending a total of S$5,850, I recouped a total of S$17.80.
It was heartbreaking. I thought the book was beautifully designed, with a poignant message.
But no one wanted to buy it. I was close to giving up.
I comforted myself by telling myself that I was not failing. I was learning to be a better writer. This gentle reframe helped me to keep going.
Succeeding as a writer is a very long game. I've written hundreds of articles that have never seen the light of day.
There are times when you want to stop, and do something else. Translating what's in your mind to words can be a visceral process, because you're bringing out what's not seen into a form others can understand.
Bringing ideas in your mind to paper isn't the only thing. That's easy. What's difficult is packaging them in a way that supports readers to accept it.
In February 2022, I started working with a hybrid publisher for my third book on adulting and how to transition from school to work.
I've committed S$10,000 this time, which includes cost of copyediting, design and printing of 500 copies.
It sounds crazy. But I do it because I believe in the power of writing to bring out the voices and stories of others to touch people's lives.
Curl up with your favourite book, and you will know what I mean.
I haven't given up on my dreams to publish with the likes of Penguin. I continue to send manuscripts to that publisher, refreshing my inbox daily, hoping to see a reply from them.
But maybe it will never come. Does that mean I continue keeping my manuscripts in the drawers of my desktop?
I don't think so.
Writing is birthing. Every piece we write is a painful delivery of ideas to form. Self-publishing is a way to share our creations with the world.
But more importantly, it's a way to share your creation, with yourself. Ideas and dreams die when you hide them away, killing them before others have had a chance to see them.
Sure, it may not be perfect. It probably never will be.
But bringing them into the light of day, to the eyes of others, even when few believe in them, is about bringing hope.
It's taking a stand.
It's saying: "However ugly and ruthless the world may be with my ideas, I will still believe. I will still persist. And I will still hope."
ABOUT THE AUTHOR:
John Lim is a motivational speaker and career coach for millennials and writes at liveyoungandwell.com.