Gen Y Speaks: Mentors made me what I am today and I want to help other youths
Very often I get asked: "What is a mentor?" "How is a mentor different than a good friend, a life coach or a counsellor?"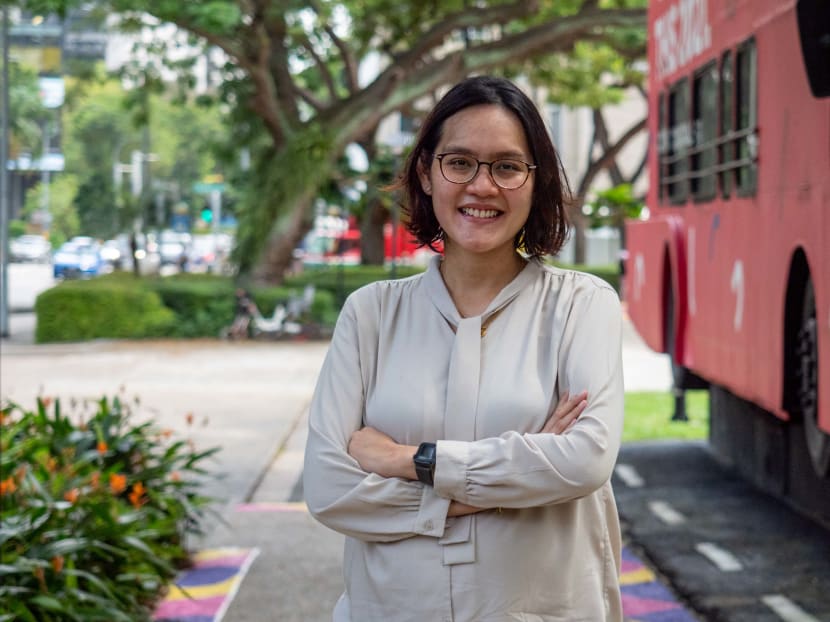 Very often I get asked: "What is a mentor?" "How is a mentor different than a good friend, a life coach or a counsellor?" 
These are somewhat similar roles; all require some sensitivity and take an interpersonal approach so it is easy for anyone to conflate the roles and get confused along the way. 
I often use an analogy to explain the differences.
Imagine you had to climb Mount Everest. Your life coach would plan a training session with milestones to prepare you for the climb.
Your counsellor will help you understand why you want to conquer the mountain and that will give you clarity on your motivations.
Your mentor, who has climbed Everest before, would share about the dangerous trails to avoid, the physiological challenges you will experience, the best guides to help you get to the peak and when to make the difficult decision to abort your expedition and attempt the summit another time.
When I was a 28-year-old postgraduate student, there was a "live" television opportunity to speak about youth concerns on Malay television with the then Minister in-charge of Muslim Affairs Yaacob Ibrahim.
I was then in Mendaki Club, a community of Malay/Muslim young professionals and youths who engage in affairs regarding the  community, Singapore and the world. The club's president, Mr Azree Rahim, encouraged me to try but I was very reluctant, just plain scared.
I finally agreed to participate on the condition that he would help me prepare.
He had been a panellist in countless dialogues and moderated many engagement sessions about youths.
He advised me on how to say what I wanted to say, and helped me rehearse the points I wanted to bring up to Mr Yaacob.
The whole experience forced me to rethink my boundaries of what I could and could not do. Retrospectively I realised that Mr Azree was a mentor to me when I continued to seek his advice for things outside of the Mendaki Club.
For example, when the idea of being an Nominated Member of Parliament (NMP) was mooted to me in November 2020, he was one of the few people I spoke with, before making a decision.
I relied on his wealth of experience and trusted that he had my best interests at heart.
That experience shaped my approach as a mentor to youths.
From my early days in the Mendaki Club to the different organisations I am involved in now, I am even more committed to championing the benefits of mentorship.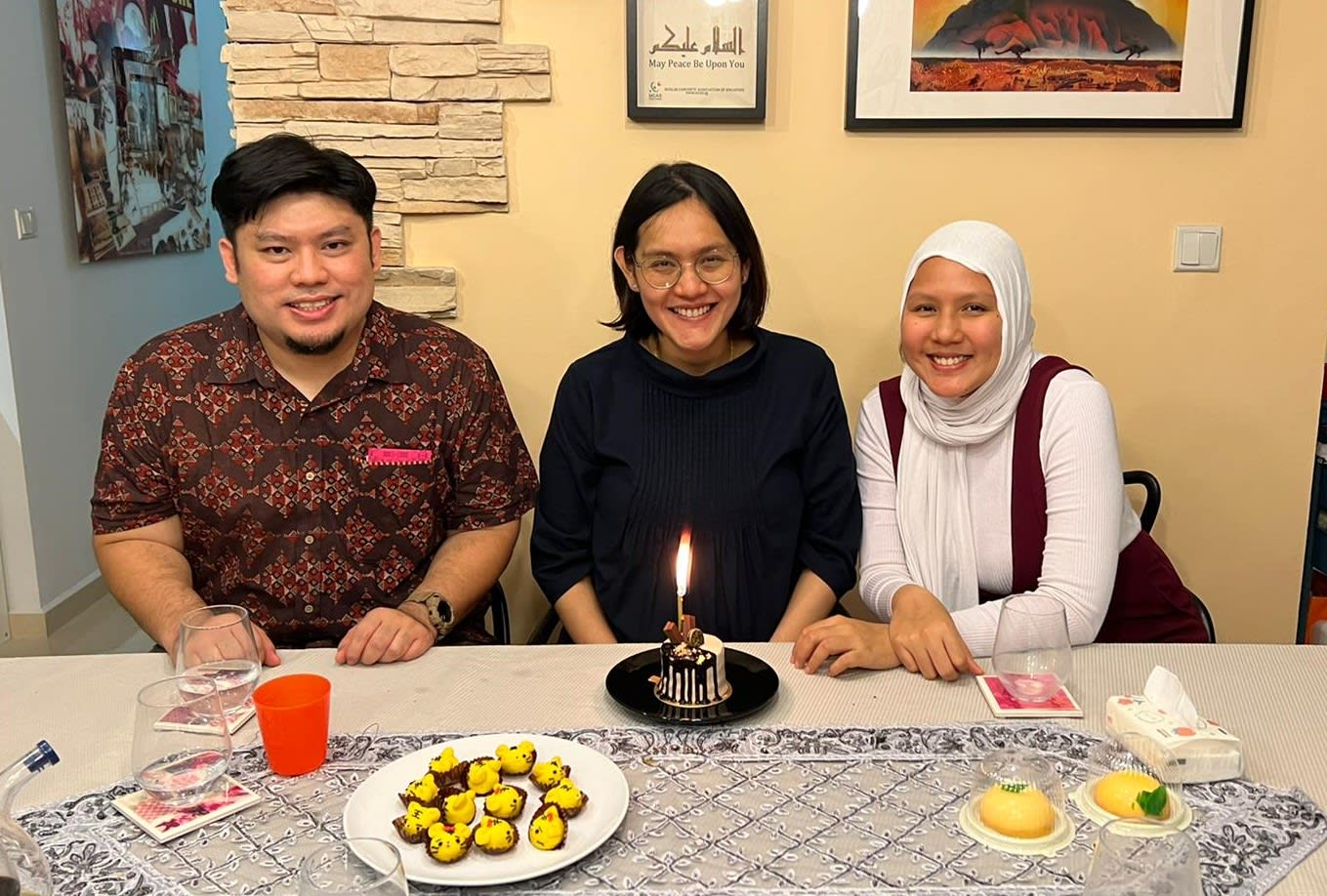 HELPING YOUTHS TO RESPECT DIVERSE VIEWS
When youths came from different backgrounds or had different experiences growing up, they will have a different way of looking at things.
I can still recall vividly an opinion that a youth participant shared three years ago when I was involved as a mentor in developing the SG Youth Action Plan which involved engagements with over 4,000 youths.
It was during a discussion on inclusivity with 10 youths, eight of whom were from secular schools and two from Madrasahs.
I remember observing the body language of the female Madrasah student. She was bursting to say something but was holding herself back.
I tried to segue the conversation to her, to give her a chance to speak.
Though shocked that the conversation diverted to her, she shared how she has also heard stories of racism and though she has never experienced it before, she felt ill-equipped to respond to someone who had.
Even though everyone knows racism is a conversation we need to have, when faced with a victim of racism, having that conversation would be very difficult.
When the other youths heard her view, and how different it was from theirs, they understood that her points were valid as well because of her lived experience.
I became a better mentor after these engagements. I now understand how scary it can be for youths to have a different opinion, or a different experience, and to talk about it to other people who seem more learned than them.
When we provide that safe space for these voices to come out, it sets in motion a positive cycle of peer affirmation, respect for diverse views and confidence building amongst youths.

There have been many initiatives where youths have stepped up to help others regardless of race or nationality. 
The Zulkifli siblings comprising two brothers and two sisters in their 20s is one example. 
They live in a two-room rental flat in Queenstown and during the circuit breaker period in 2020, they started checking up on their neighbours using their own money and some donations to help those in need.  
The group has grown to about 70 youth volunteers since, helping even more residents living in rental flats.
I am drawn to how their father Zulkifli Atnawi encouraged them to reflect on their lives and shaped them to care for the community even with what little they have.
They continue to hold on to his adage of staying humble, inquisitive, and reflective about their lives.
In the same way, my Mama and Papa were the first mentors I had. 
They have inspired me to work hard with humility and to have a sense of responsibility not just for myself but for those around me. 
They have impressed on me the importance of intention, the "why" in all my actions, which is something I hold on to now and I promote the same reflection with the youths I mentor.
Growing up, Mama would always push me to step up and to not be afraid to speak. Truth be told though, I didn't always want to do it as I didn't understand why I had to be the one to keep stepping up.
But one day she mentioned that when she was young, she sometimes wished she had the confidence to do things. She strove to never allow me to feel as though I lacked the ability to embrace leadership roles that came my way.
Gender inequality is an issue that Singaporeans are grappling with. 
Being a minority, Malay/Muslim women would also have the added responsibility to educate those around them about their culture or religion and what those differences mean.
This can also mean that they may be subjected to micro-aggressions, intended or non-intended, or even discrimination in their daily lives.
Having someone to advise you on what to do when faced with this or simply to support you, is invaluable.
The Young Women In Leadership Dialogue, an organisation that I am a part of, brings together many remarkable female role models.
Boccia Paralympian Nurulasyiqah Taha is an example, and there is also Ms Siti Nurhajah Haron who was homeless once but became a top nursing student with perfect grade point average in 2018.
They double up as informal mentors to younger Malay/Muslim women — guiding them through career transitions, personal challenges or simply lending a caring presence.
To have a network of these amazing Malay-Muslim women who have overcome much adversity with grit and determination to attain success in their lives will hopefully inspire the next generation to strive and achieve something greater for themselves, the community, Singapore and the world.  
Mentorship is something that can happen formally and informally but either way, it has the ability to have a profound impact on your life.
In my work with youths, I have come across many mentors who have slid into the role of a mentor because they themselves were mentees once, or are still informal "mentees" now.
This is always wonderful to see and my hope is that this cycle continues, so that the younger generation can always be guided by the life lessons learnt by the previous generation. 
ABOUT THE AUTHOR:
Shahira Abdullah is an orthodontist, Nominated Member of Parliament and council member of the National Youth Council. She has been a member of Mendaki Club since 2014.