Gen Y Speaks: I'm a single S'porean woman working in Ghana. This is what I have learnt
I took up a job posting in Ghana in August 2019 as a 33-year-old single woman. What is a Singaporean doing so far from home in a country that not many people would visit on their own?
I took up a job posting in Ghana in August 2019 as a 33-year-old single woman.
What is a Singaporean doing so far from home in a country that not many people would visit on their own?
To provide context, Ghana is the second most populous country in west Africa, after Nigeria, and a leading economy in the region. It has a population of about 30 million and a land size similar to the United Kingdom.
I fell in love with Africa when I joined Enterprise Singapore (ESG) — a government agency that, among its roles, helps Singapore businesses internationalise. This was after a decade-long stint in the private sector.
My new job was to raise awareness of business opportunities in various emerging markets in Latin America, Africa and the Middle East through seminars and build required capabilities of Singapore firms to enable them to spread their wings.
Naturally, it wasn't easy attracting more Singapore companies to consider expansion in such far-flung countries, but I enjoyed the challenge.
Africa somehow won my heart given its diversity in culture across its 54 countries.
Interactions with the locally hired workers in our various offices on the continent made me even more curious to learn about Africa and developments there.
However, it was my first business trip in 2017 to Ghana that cemented the idea in me.
Besides the warm hospitality that I encountered in Ghana, the vibrancy of its economy — from its chaotic local transport system to its colourful markets — very much drew me in.
It was an easy decision when it came to accepting a posting to Accra, Ghana's capital city, as the regional director overseeing 15 West African countries.
I knew it would be a life-changing experience, particularly as I was going to be the first woman to take up this post.
My family was supportive but also expressed numerous concerns.
They held many misconceptions about Africa, some of which I had when I first moved to Ghana.
I recall fondly my mum wondering if I would be able to adapt to the local cuisine if I chose not to cook, and if I would be shopping in a version of a wet market there instead of a supermarket.
However, these concerns were quickly addressed when I started to understand more about living in Ghana.
Dining out on a frequent basis is not a possibility because Ghana does not have any equivalent of a hawker centre.
It has its version of roadside stalls that sell food and daily staples such as pounded yam with meat gravies, but it is not food that I am used to.
Cooking is an option, but I had to get used to costly supermarket shopping quickly since navigating the informal market called Makola was not an option.
Just imagine shopping in Bangkok's Chatuchak open-air market but one that is five times its size and completely disorganised. It is also generally not thought to be safe for a foreigner.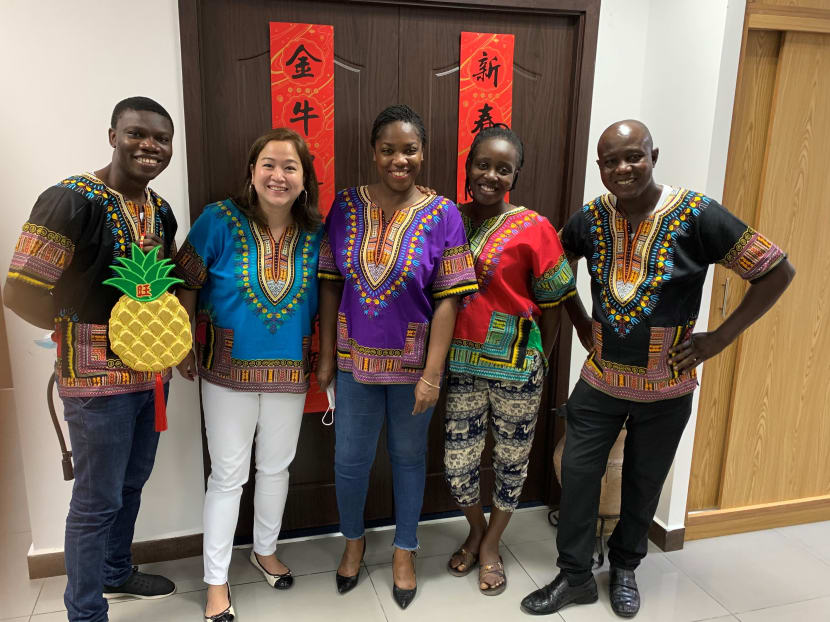 The two times I went to the market, I felt like I was on exhibition.
An "obroni" (fair-skinned foreigner) in such a setting is not a common daily sight.
Stallholders are not easy to deal with since most speak the language of twi and if they are willing to sell you their produce, they would still "chop your money" (fleece you) as the people there would put it.
Thus, I have become accustomed to paying S$15 for a small head of broccoli, for example, and dining out at a simple cafe for the same cost as in Singapore.
When it comes to leisure activities, I soon discovered that the country has good nature reserves and trails to explore. (The great animal migrations you see on National Geographic are the mainstays in eastern and southern Africa but not in the west of the continent. I would admit that it was disappointing.)
My colleagues proved me wrong when I lamented that there weren't any modern cinemas in Accra.
They took me to Accra Mall to immerse me in a cinematic experience. I caught Maleficent in a cinema that was reminiscent of an old Shaw Lido theatre before its current makeover.
I sometimes catch up with the other two Singaporeans living in Accra and coincidentally both happen to be women too. As far as I know, we are the only three Singaporeans living in Ghana now.
When I look at the rapid development in Accra, with new apartment complexes popping up everywhere, a vibrant food-and-beverage scene, it reminds me a lot of home, just without the bak chor mee (minced pork noodles) for the moment.
In corporate settings, offices are modern and interactions with businesses are professional.
These two years have definitely been colourful with high and low points.
Very early on in my relocation to Ghana, I hit a high point of being able to host Singapore's Senior Minister Tharman Shanmugaratnam on an official trip to Ghana and Ivory Coast.
As daunting a task as it was, I revelled in the challenge because he is an enduring advocate for Singapore firms to participate in Africa's growth.
Looking back, I am glad I had such an opportunity to launch my posting journey with such an important task.
However, you also learn very quickly the meaning of the saying: The tough gets going when the going gets tough.
A lot of times, you have no choice but to hunker down and look for ways to cope with work stress and day-to-day needs.
There have been many days when I really appreciate how good life has been at home in Singapore with family around to take care of mundane household chores and provide three warm meals as well. 
Most importantly, having an immediate inner circle of support is what I miss the most. Such support is crucial as it provides a reprieve from work and puts some balance into your life.
On this front, I am deeply appreciative of my colleagues who have become a second family to me.
We have had many good memories on our work trips; from dealing with creative street vendors hustling for tips, to sitting in traffic during Friday prayer time in Dakar, Senegal, and praying very hard to make our flights.
Such experiences definitely make memories and forge bonds.
When the Covid pandemic unfolded, it was of utmost importance to me to ensure that my team was protected as much as possible.
Naturally, family and friends in Singapore were extremely concerned about my well-being in Ghana, but with today's technology, I could allay those concerns by keeping in close touch with them.
Being in Ghana in times like these has taught me to take a leaf from how Ghanaians lead their life: Free-spirited and appreciative of every new day, whether it's been bad or good.
It's always a wonder to see the people cope with their daily struggles with a smile and how they are very quick to make a new friend, too.
Making a new friend even extends to their pick-up lines for women.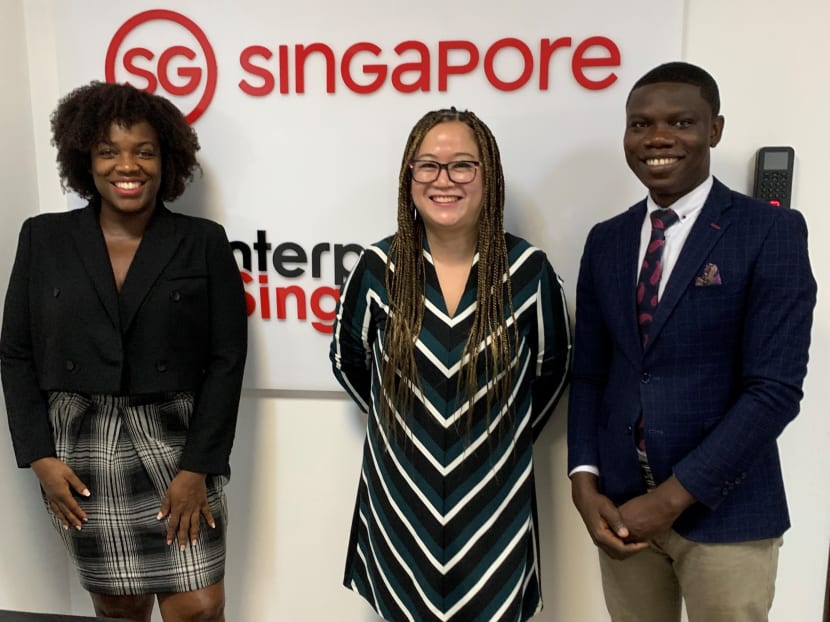 Within my first month in Ghana, my colleagues howled with laughter when they learnt that a soldier had used their famous line, "Can I be your friend?", when I was shopping in the supermarket.
I had politely declined, but he was still all smiles and was persistent enough to shout his mobile number at me from across the car park when we both exited the supermarket.
On many levels, living in Ghana has put into perspective for me how fortunate we truly are in Singapore and to be a Singaporean.
I have learnt so much just from leaving big-city comforts and having to deal with so many new experiences — from understanding Ghana's culture and norms to getting a grasp on the different languages and the mindset of the people, all the way to electricity cuts in my apartment due to district load shedding.
Such life experiences ultimately augment my view of the world and let me know that we do have it good in Singapore.
It may sound cliche but my experience shows that if you give yourself a chance to embrace change fully, the reward for personal growth can be huge.
So if you do have an opportunity to venture outside the norm, I hope my journey will inspire you.
ABOUT THE AUTHOR:
Jean Ng is regional director (West & Central Africa) at Enterprise Singapore's Accra Overseas Center in Ghana.