Gen Y Speaks: Switching careers from teaching to cybersecurity wasn't easy, but I'm glad I stepped outside my comfort zone
When I was about two to three years into teaching, my first career, I casually asked a senior colleague whether I should make a career switch within the next couple of years.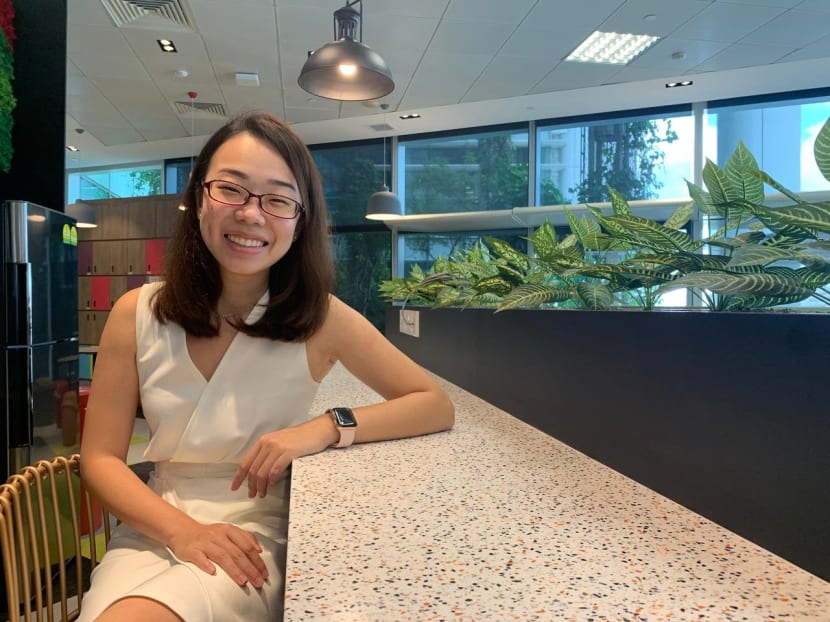 When I was about two to three years into teaching, my first career, I casually asked a senior colleague whether I should make a career switch within the next couple of years.
He said he had heard only of a mid-career switch into teaching and that it would be "quite challenging" to do a mid-career switch from teaching.
Teaching was something I enjoyed very much and found immensely meaningful.
More importantly, nothing beat witnessing my students' growth.
That said, as a history major interested in international relations, and as a young adult with a long career runway, I thought it was timely to think about pursuing this other interest of mine.
Yet I also had niggling fears of whether I should leave a satisfying, comfortable job to restart my career and whether I would find a job in international relations.
These doubts made me hesitate on a career switch.
To ensure that I was making decisions objectively, I laid out the pros and cons and spoke with family members, friends and trusted colleagues.
While not everyone was entirely supportive of the idea, most of them agreed that the pros outweigh the cons and that a switch would provide an opportunity to challenge myself and hone skills in specific areas.
And with that, I found the courage to quit in December 2019, having taught for five years as a history teacher in a secondary school.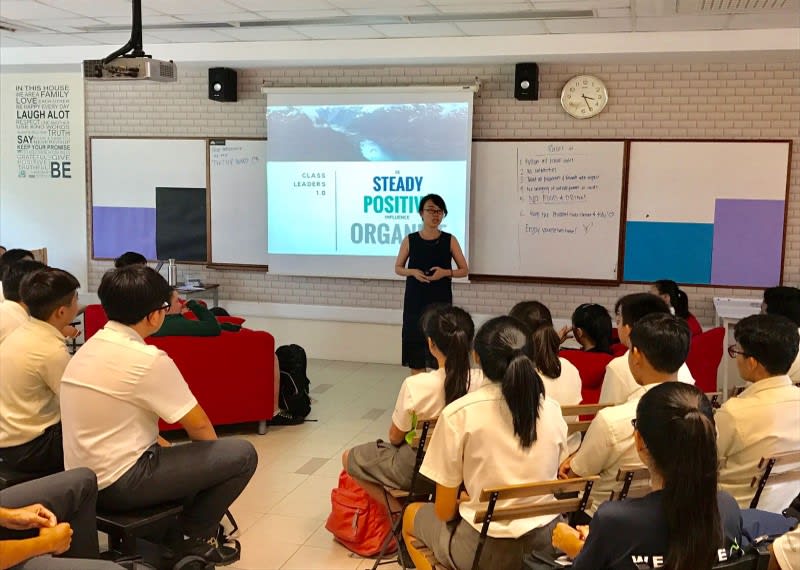 The journey of searching for a job was not an easy one.
While I wanted to remain in the civil service, given that it was one of the mediums in which I could give back to society, I couldn't simply make an inter-ministry transfer as a teacher.
I had two plans in mind: I could either search for an opening at a ministry (Plan A) or be a tourist guide (Plan B).
Thus, besides submitting job applications via Careers@Gov and waiting for responses, I was also giving my best to secure a tourist guide licence.
It turned out that Plan B was not quite a plan, as Covid-19 quickly upended the tourism sector.
Plan A also did not seem to be making any headway as I was either not hearing back from the ministries, or my applications were getting rejected.
I grew increasingly concerned that what was supposed to be short-term unemployment would be longer than I was comfortable with.
In what seemed like a timely encounter, I then reconnected with a university friend who also majored in history.
He works at the Cyber Security Agency of Singapore (CSA), and more specifically, at its International Cyber Policy Office, which promotes international cooperation on cybersecurity matters.
As the office was looking to hire, he shared with me the job description and asked if I was interested.
The funny thing is this — I left teaching knowing that I wanted to pursue my interest in international relations.
Yet, when the opportunity presented itself, I was not quite sure if I was up to it.
It did not help that the only thing I knew about cybersecurity then was through the basic cyber wellness lessons I conducted in school.
So I decided to pick up books related to both foreign policy and cybersecurity to beef up my knowledge in these two areas. With the support of family and friends (who were a lot more confident in me than I was in myself), I convinced myself that I should go for the interview.
I was hired in May 2020 and this was the beginning of another learning journey.
I found the learning curve rather steep. I was not at all familiar with the work processes at CSA or the content.
It also did not help that we were in the midst of the pandemic circuit breaker when I joined the agency. This meant that my interactions with my colleagues were limited to virtual messaging and I could not simply walk over to their desks to ask the many questions that I had.
As such, I spent a good amount of time wondering if I was doing things right.
Yet, I believe that the skills (critical thinking, communication, and so on) I have developed both as a humanities graduate and as a teacher eventually helped me ease into my new job.
The constant reading up on cybersecurity and technologies, badgering of my patient colleagues across the agency and attending relevant cybersecurity courses have also helped me hone my craft and better manage my work.
I will not deny that there are days where work can get particularly challenging, and mentally and physically tiring.
The preparation for my first Singapore International Cyber Week in October 2020, where I had to learn how to manage competing priorities, was truly a baptism of fire.
On such days when one can easily feel overwhelmed, it is tempting to question whether I have made the right decision making a career switch or if I should have just stuck with what I was comfortable with.
I suppose what keeps me going is being clear on why I made the switch in the first place.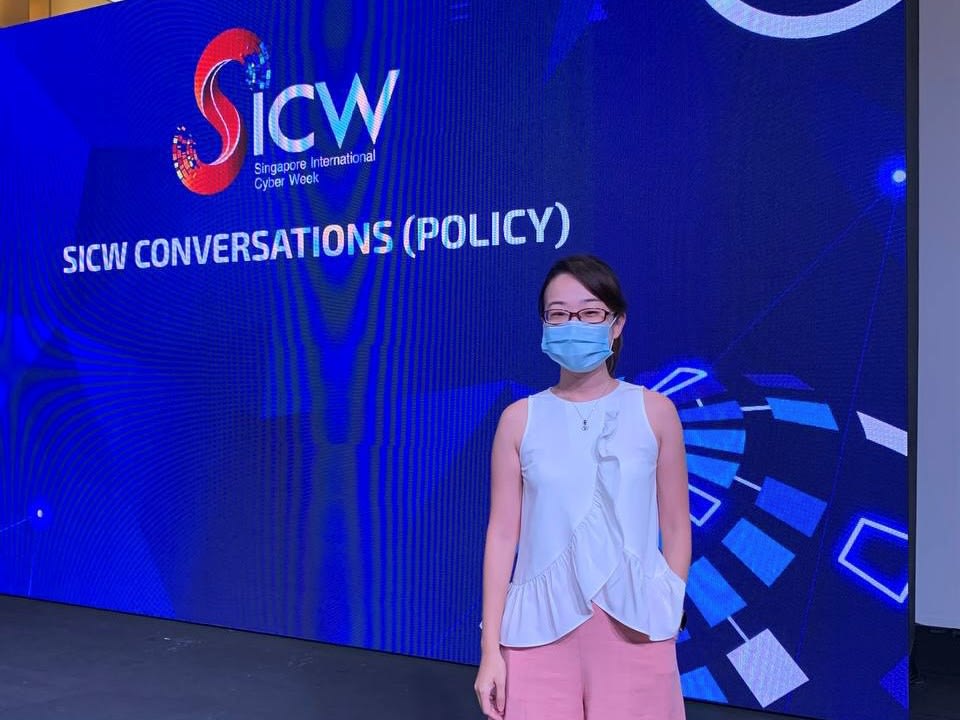 In the midst of pursuing my interest in public service and international relations, I have had the opportunity to witness how Singapore, despite being a small state, has continued to punch above our weight on the international stage.
I am also better able to appreciate the whole-of-government efforts on Singapore's various cyber and digital security efforts.
The past 20 months in CSA have certainly been a wild ride in having to cope with the new norm of working as well as adapting to a new job.
Yet, I have also learnt so much and would not have it any other way.
If I had chosen to focus on the fact that I knew nothing about cybersecurity and remain fixated on how it is a job suitable only for "techies" and not for humanities graduates, then I would have likely been on a different career path.
I would not have thought about stepping out of my comfort zone two years back.
Growth would have looked rather different from what it is now and a career in international relations would have likely remained an idea.
Being thrust into an unfamiliar environment may be uncomfortable and we are likely to struggle.
Yet, I hope we learn to accept that being uncomfortable in unfamiliar environments is normal.
It is likely that this discomfort will help us grow in every way.
To anyone contemplating a move to a completely different field and unsure if you can cut it, I hope my story shows that we have more transferable skills and are more adaptable than we think.
As for me, I will continue to deepen my knowledge in cybersecurity and international relations so that I may continue to bring value to my job.
ABOUT THE AUTHOR:
Liu Jiamin is a manager with the Cyber Security Agency of Singapore's International Cyber Policy Office which promotes international cooperation on cybersecurity matters.