Gen Y Speaks: What I learnt helping my family clear our 6-figure debt
My relationship with debt started at the tender age of 14. Prior to that, I was an average happy-go-lucky kid. While my friends were showing off their Gameboy and computer games, I remembered how I had to beg for a computer from my parents.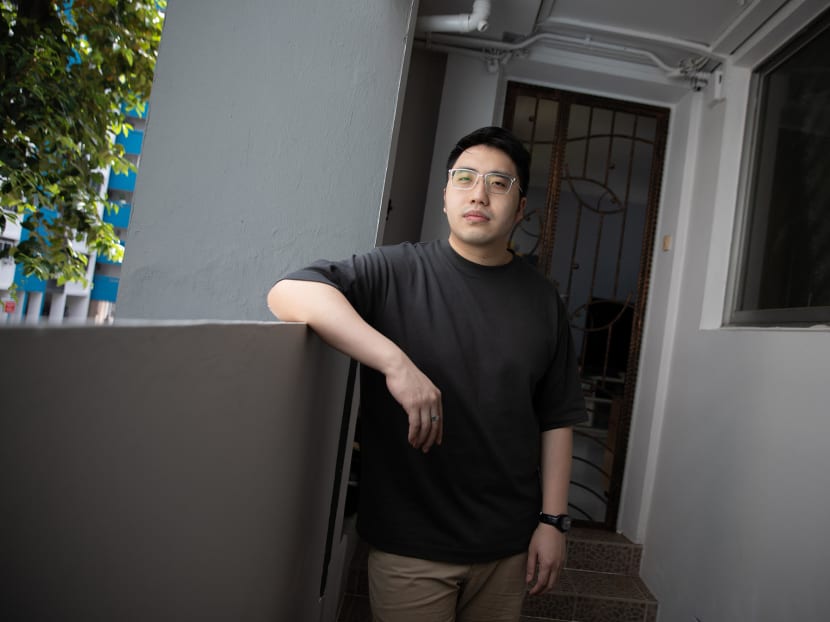 My relationship with debt started at the tender age of 14.
Prior to that, I was an average happy-go-lucky kid. While my friends were showing off their Gameboy and computer games, I remembered how I had to beg for a computer from my parents.
I pleaded with them each time we walked past a computer shop until they finally bought one through an instalment plan.
I vaguely knew that our family's finances were not in a good state, but the reality hit home when I was jolted awake one day by strangers in our house labelling every item as seized property, with my parents arguing loudly with each other.
I soon found out that my father owed loan sharks money.
He had made one wrong decision after another, first in his business which failed, and then in turning to gambling to earn back his losses.
Suffice to say, he dug a deeper hole for the family by incurring a six-figure debt both from banks and loan sharks.
I wondered why my father had let things get to such a state.
My parents were quarrelling a lot and the family situation was tense.
It did not help that loan sharks sometimes splashed paint on our front door, making it clear to our neighbours that all was not well at my home.
The situation made me determined never to burden my parents with more money problems, so I made sure to work for my own pocket allowance.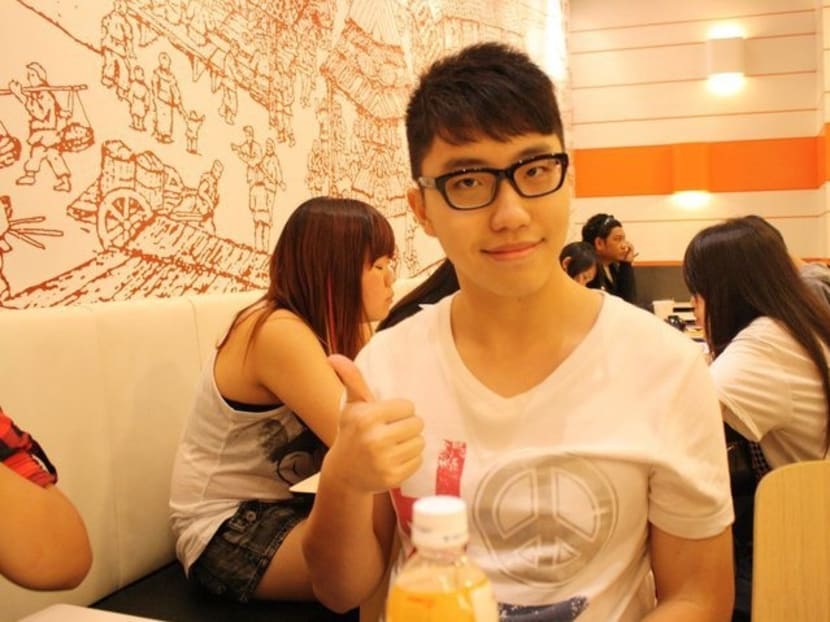 At 14, I was walking one day around Ang Mo Kio town centre when I chanced upon an origami kiosk which looked interesting.
I took the courage to ask the female boss if she would want to hire me. She said she could not do so because of my age but told me I could help out for that day.
So I helped her fold origami to sell and she paid me S$10 for three hours of work.
Although it was a one-off, it was the first time I earned money on my own.
Money didn't come easy for my family. My grandmother came to help by taking care of my younger brother, who was only nine at that time.
My mother, who was a housewife, had to take up factory work to contribute to the family's finances. My father set out to work as a delivery man to get us all out of debt.
Right after my O-Level examinations, I started working as an operations executive where I had to learn shipping software to tally the thousands of shipments at a shipping company in Tuas. It took me two hours to commute from my home to the workplace.
I was the youngest in the company, and I remember crying on some days thinking about my situation.
More than 80 per cent of my salary, around S$2,700, at that time went to the family's expenses, such as food, electricity bills and paying off the debt.
Since my sole purpose was to make as much as possible, I remember clocking in an average of 40 hours of overtime each month. I was also willing to work on weekends to optimise my earnings.
In polytechnic, I continued to find ways to make more money.
I joined a multi-level marketing scheme. Despite the negative perception that most people have of multi-level marketing, I benefited from it as I was gleaning financial knowledge from the programme.
It also motivated me to learn about the different ways to make money online via dropshipping and Amazon e-commerce.
Most importantly, I realised that marketing is a core skill to help businesses grow.
With the debt still weighing heavily on my family members, I decided to take over the reins of our family finances.
I wanted my family to determine what we can control rather than worry about what we can't have control of.
I managed to convince my parents to trust me to track the family's monthly expenses and make the decisions on how much we spend on essentials such as utilities, groceries and rent since my dad wasn't good at managing finances.
I also planned how much we had to pay monthly to service our six-figure debt.
After I did the calculations, my family had to repay at least S$3,000 each month. I was able to contribute S$1,500 and utilise the rest for my daily expenses.
In 2016, after seven years, we were debt-free.
It felt amazing to realise that my family and I were not indebted to anyone, and now, we could decide what to do with our money.
After dabbling in multi-level marketing for two years, marketing for hair salons and e-commerce for a year, I gained first-hand experience of how to help small business owners.
I wanted to guide them to avoid the common pitfalls in marketing, such as by solely relying on customer referrals.
And so, in 2019, I set up a digital agency with three friends to help small businesses grow.
Seeing how my father's business failed is a stern reminder to me to carefully manage our business cash flow.
Today, I help my clients manage their marketing budgets.
My past experience in my family finances taught me the importance of managing finances well in my personal life and business. I made sure to allocate our funds into suitable investments that have helped grow our family fund into a six-figure investment portfolio today.
It is a blessing to experience a significant setback and be able to reboot.
Now, I am in a much better place in life. The situation in my household is much better now than before. Currently, my mum helps out in a hair salon while two of my brothers are in the national service.
It was tough having to shoulder the burdens of my family's debt at a young age.
But it forced me to grow up.
My advice for people in business is that sometimes the most harrowing period of our lives is the essential pillars we need for our future growth.
I believe in how we overcome adversity, either by letting the challenge consume us or take it as an opportunity to grow. This will shape the person that we are tomorrow.
As one of my favourite authors, Ryan Holiday, says in The Obstacle Is the Way: The Timeless Art of Turning Adversity to Advantage:
"The obstacle in the path becomes the path. Never forget, within every obstacle is an opportunity to improve our condition."
ABOUT THE AUTHOR:
Ethan Sim, 26, is head of growth and co-founder of Hyper Fame Digital, a performance marketing agency.