Gen Y Speaks: What I'd like to see in the metaverse
In the past few months, the metaverse has frequently become a topic of discussion in my circle of friends, especially among fanatics of technology, science fiction and social media.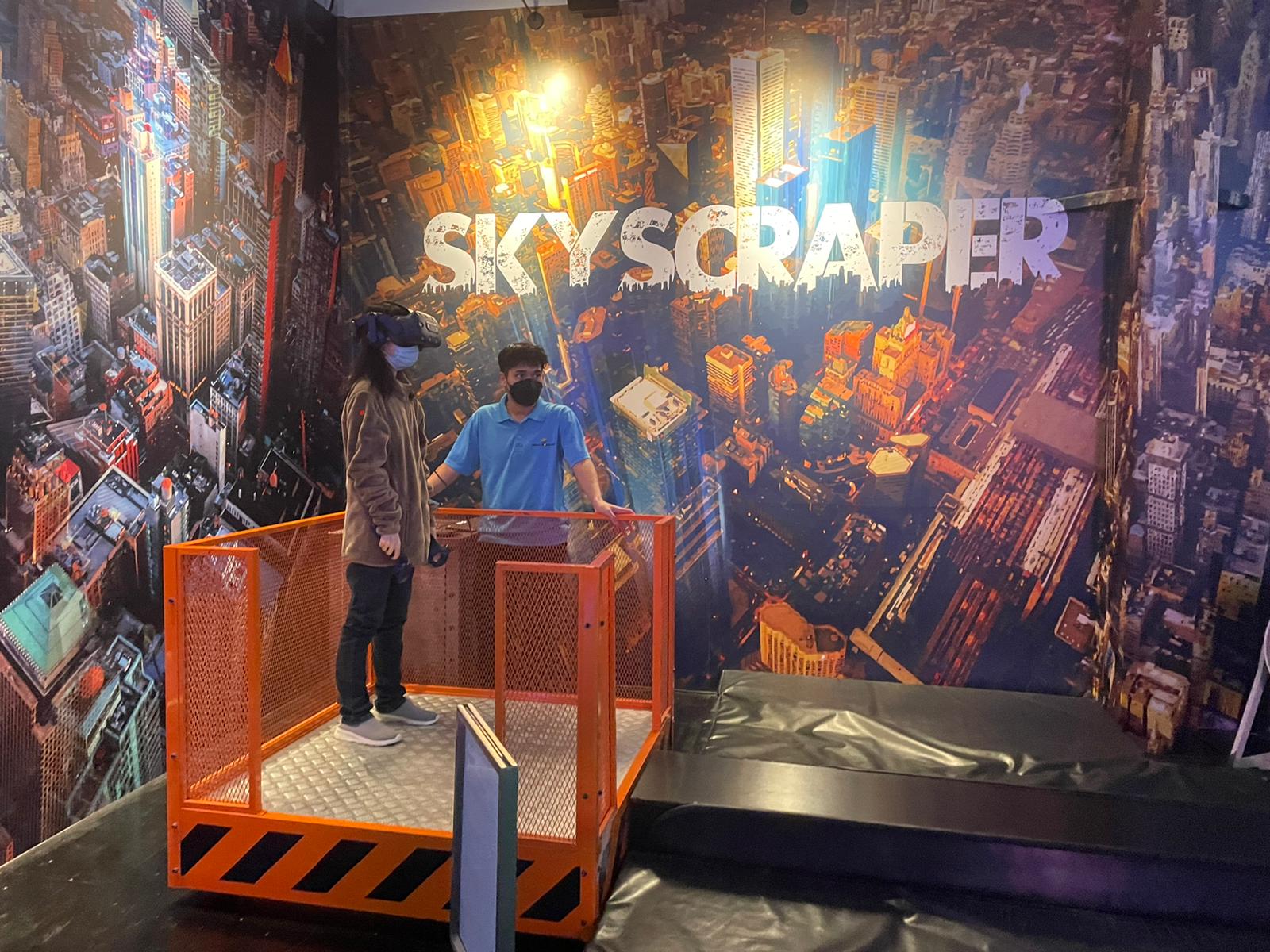 In the past few months, the metaverse has frequently become a topic of discussion in my circle of friends, especially among fanatics of technology, science fiction and social media.
Perhaps it all began when Facebook founder Mark Zuckerberg renamed his Facebook company to "Meta" in October last year, signalling their big push into the metaverse – a three-dimensional virtual world where people socialise, work and play.
Many celebrities like Snoop Dogg, Paris Hilton, Ariana Grande and JJ Lin jumped on the hype, by buying virtual land or performing virtual concerts in the metaverse.
Companies such as Digital Domain also started to create "virtual humans", such as that of deceased singer Teresa Teng, who may be able to perform and regain popularity in the metaverse one day.
Reactions to the metaverse were varied among my friends.
Some were excited about its possibilities, in particular the ability to socialise, work and play in the comfort and convenience of one's home.
They also suggested that the metaverse may level the playing field for those who are physically disabled or even less appealing in appearance, as these people can be represented by able-bodied and attractive-looking avatars virtually.
However, many others remain worried that this may result in reduced real life social connections and awareness of the natural physical world.
Naysayers claimed that escapists may also choose to hide in the metaverse to run away from real-world problems, turning a blind eye to one's issues such as financial debts or relationship problems.
Yet, many appeared to have come to conclusions without knowing what the metaverse is.
So what exactly is the metaverse?
According to the World Economic Forum, a metaverse is shaped by technology including virtual reality (VR), augmented reality (AR) and brain-computer interfaces (BCI).
My AR experience, such as through the once-popular game Pokemon Go, was fun but not as immersive or authentic as what one might imagine living in a digital world.
On the other hand, BCI means dispensing with hardware, even going to the extent of neurosurgery to implant devices in one's brain so as to work seamlessly in a digital world.
Before jumping to conclusions about the metaverse, I decided to get a glimpse of what the user experience might be like, with a focus on VR.
This is because VR is the component that many companies like Meta and Microsoft are investing into, including launching of new headsets and gear.
Accompanied by a friend, I went to Sentosa's Head Rock VR, which provides VR experiences in themed zones.
This includes a virtual sled ride in a storm blizzard to look for lost comrades in an expedition, completing a virtual task involving the killing of enemy robots, before cutting a tripwire to defuse a bomb at the top of a virtual skyscraper.
I realised that there were several fundamental practical problems to be solved, before one can even start to imagine and predict the metaverse's impact on society.
First, the VR experience is done with goggles. It is okay having them on for, say, 10 minutes or less, but try wearing them for more than half an hour. It could lead to giddiness and headache.
I am uncertain if the discomfort is caused by the tight goggles wrapped snugly around my head or the dizzying visuals of VR, but these side effects must be reduced or eliminated if the metaverse were to appeal to people. In other words, the gear has to be improved.
Second, the metaverse experience may be unrealistic without corresponding sensations of touch and smell.
For example, in my virtual sled ride in a storm blizzard, although there was cool air blown on my face from time to time, it felt and smelt like artificial wind created by a generator rather than what one might experience in a real snowy landscape.
The experience also felt real only because the cart I sat on vibrated and stopped along with the visuals. If done at home without this equipment, the experience may prove to be a very unsatisfying one.
I'd love to see a metaverse that engages one's other senses, such as that of smell and touch, in a more realistic way and that can also be done at home.
Third, the safety of the metaverse experience appears to be uncertain, in circumstances that require movement in real life to produce an effect in the virtual world.
For instance, when I was in a building defusing a bomb to defeat enemy robots, I used a plier to cut a virtual tripwire of a bomb.
This was done under the watchful eye of the game technician who helped me walk towards the bomb and handed me the pliers.
However, if physically at home, walking with goggles on without assistance may be dangerous if the floor was slippery, or if I knocked into someone.
I hope that when actions in the physical world are needed for effects in the virtual world, safety precautions will be looked into.
Overall, my experience in the metaverse was an invigorating and entertaining one but was perhaps so because it was a one-off.
Indeed, the metaverse is only limited by its creator's imagination but the technical issues need to be addressed.
Nonetheless, as a believer of science and technology, as well as one who aspires to use the metaverse to explore possibilities in virtual travel experiences and expeditions, I look forward to the day it becomes a ubiquitous part of everyday life.
ABOUT THE AUTHOR:
Alvona Loh Zi Hui is a junior doctor who works at a public hospital in Singapore.