Gen Y Speaks: Why I find self-reflection better than resolutions in effecting life changes and sparking joy
'Tis the season for starting afresh. The tinsel has come down and new calendars hung up.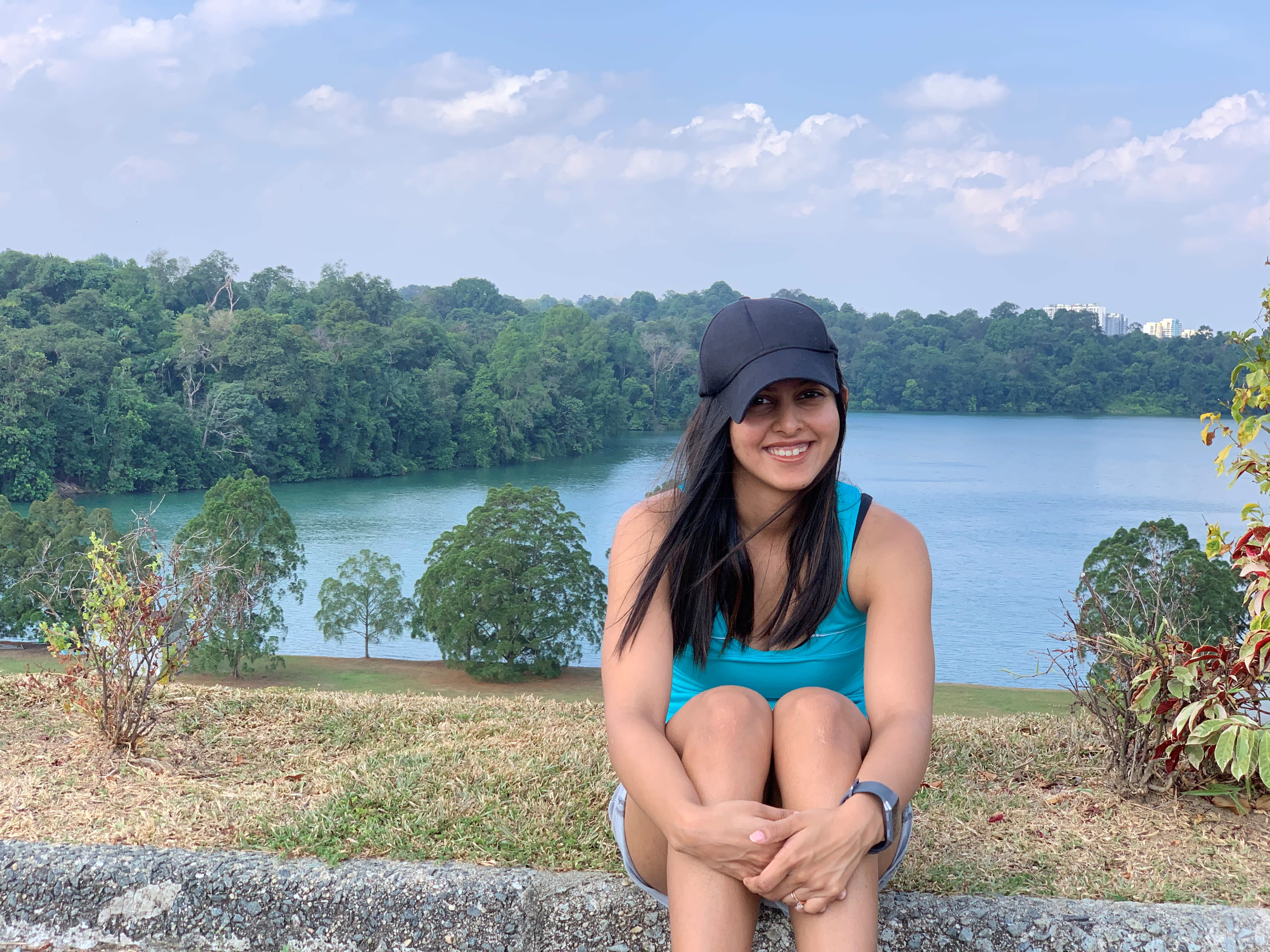 'Tis the season for starting afresh. The tinsel has come down and new calendars hung up.
Early each morning, the park connector below my block fills with an extraordinary number of people. They wear determined expressions, and running shoes so new you can almost still see the price tags.
I try to avoid morning runs until March, by which time the path has usually emptied again.
How can something as arbitrary as a change in date spark such change in us?
A quote from a movie I recently watched I'm Thinking of Ending Things sums it up neatly: "I suspect humans are the only animals that know the inevitability of their own death. Other animals live in the present, humans cannot. So they invented hope."
Hoping for a better tomorrow may explain the phenomenon of the January joggers and New Years' resolutions.
As a teenager, I used to swear by similar resolutions: Once the clock struck midnight, no more chocolate!
As I venture through my 20s, I have come to realise that a reflection-focused approach helps me achieve more lasting change.
We cannot change our past, so we might as well learn from it. We cannot avoid our future, but we can strive to improve it.
While school life provided an almost ready made-set of goals to aim for, with structured steps to go through, the ambiguity of adult life meant I had to chart my own path.
Regular reflection helped me make more conscious choices and ensure that I wasn't moving through life on automatic.
The inflection point of a new year served as a convenient reminder for me to step back, take stock and correct course as needed.
Being able to effectively reflect relies on an objective recollection of what we have experienced. This is not the way our brain naturally processes information.
Instead, we use various mental heuristics or short-cuts. An example is the peak-end rule.
It explains that the way we judge an experience is based more on how we feel at the most intense points and at the end, rather than how we felt on average throughout.
The past year has been a difficult one for many, ending on a particularly tumultuous note as the Omicron variant swept the globe.
Remembering the deeply challenging times in previous months and facing this disappointing round-up, most will find it easy to write off the entire year as a negative experience.
To try to combat this natural inclination, I went back to my journal. I had maintained this much more extensively when I was younger, but the habit dropped off as I entered working life.
Trying to pick it back up after the pandemic hit, I had tried to record at least a couple of bullet points every day over 2021.
These covered my personal disappointments, fears and anxieties, but also the positives that I encountered on a daily basis.
Flipping through the journal, I found that a surprising number of simple joys had punctuated my days even amid larger uncertainties.
Worries about a close relative's illness marked many of the entries. At the same time, reading about an unexpected call from an old friend still had the power to bring a smile to my face for the second time round.
Scanning the pages also made it easier to spot trends. The days I met people, I tended to write more upbeat journal entries than when I spent long stretches alone at home.
Some of the patterns I spotted were interestingly counterintuitive. For example, when I slept for longer and woke up without an alarm, I tended to feel more productive.
However, on the days I tried to go to bed early and clock more hours of sleep, I noticed my journal entries sounded more irritable. Perhaps I was more of a night owl than I realised.
"Sensory chronicling" was another method I experimented with to supplement my journal. This involves getting creative with how we record our experiences.
Taking photographs is often a convenient way to do this. Short videos can work well too as little clips to play back and transport one to earlier times.
I had also picked up small mementos over the year as more tactile reminders. In March last year, a surprise bloom of Trumpet Trees nearby had carpeted the streets in pink cherry blossom-like flowers.
I had pressed one of these between the pages of a book to preserve the experience of feeling like an excited tourist even while at home.
A semi-polished stone sits on my desk as a makeshift paperweight.
I had picked it up during a madcap attempt to cycle around the perimeter of the island on my 28th birthday that came to a premature stop after an unrelenting thunderstorm.
It reminds me that blind optimism doesn't overcome all. Sometimes it can be better to reschedule the best-laid plans instead of relying on a 5 per cent chance of dry weather.
The strangest of the sensory memories I tried to collect were the olfactory ones.
I came to realise that a particular scent can serve as a powerful memory trigger, sometimes even more so than a visual.
The perfume I wore for the first time as a bridesmaid at a close friend's wedding brings back bright memories of the day. The aroma of baking bread recalls my semi-successful experiment with sourdough.
The smell in question doesn't even have to be a pleasant one — the overriding odour of a wonderful evening spent picnicking at the Botanic Gardens was of mosquito repellent!
Another strategy I have found useful in the reflection process is to involve those who are close to me. Such communal reflection can be helpful in ways you wouldn't expect.
As a simple exercise, I make it a point to discuss with my friends and family the top three most memorable experiences we shared in the past year, both good and bad.
Often, they remember things I had forgotten about, and vice versa. Even reflecting on the negative memories together can be useful, surfacing blind spots and highlighting areas for change.
Overall, this process helps bind us closer together, relive the precious times we spent together and resolve to stay close and experience more such moments in future.
Going over all these collective reflections on the past, I have gained perspective on what has been a mixed bag of a year.
My key takeaway is a recognition of the limit to which we can control our own lives. It is pointless to try and avoid all negative experiences.
In the months ahead, I hope to focus my energies more on what is within my power to change, and find moments of joy to appreciate amongst what I cannot. I wish the same to all of you.
ABOUT THE AUTHOR:
Pratyusha Mukherjee is a Singaporean working in the technology sector.