Gen Z Speaks: I used to feel mediocre as a neighbourhood school kid, but no longer
Back in 2015, my worst fears as a 12-year-old kid were realised when I didn't do as well as I wanted to for my Primary School Leaving Examination (PSLE).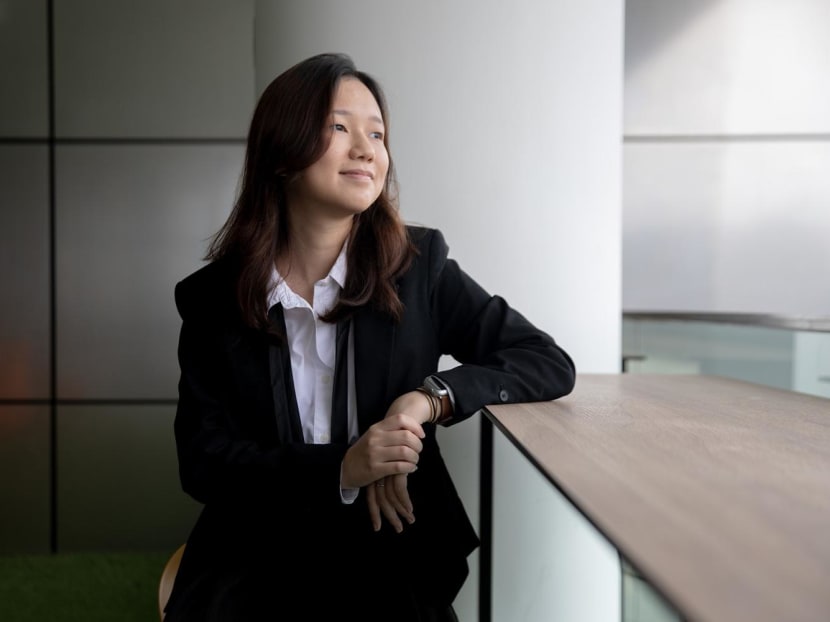 Back in 2015, my worst fears as a 12-year-old kid were realised when I didn't do as well as I wanted to for my Primary School Leaving Examination (PSLE).
I thought about this recently when I watched a viral TikTok clip of a mum influencer who posted about her daughter in tears upon receiving her O-Level results. 
While most netizens' attention was on the mother's decision to share such a private moment in public, my thoughts were on the reactions of her daughter.
I recall being in her shoes nine years ago. Staring at the number on my results slip, I burst out crying in the school hall because I scored 20 points lower than I had hoped.
But PSLE was over, and there was nothing I could do to change my grades.
The only thing I could do was to spend the next week carefully considering what school to go to. Every school I had hoped to attend was now out of my score range, so my parents and I had to hastily assemble a list of schools that I could qualify for in my area.
It was then that I remember hearing the phrase "every school is a good school" for the first time.
It sounded like a consolation for my poorer-than-expected results — my parents said it as they discussed the pros and cons of each school almost as if they were trying to justify my school choice to themselves.
But my disappointment was immeasurable.
For a time, when people asked me which school I picked, I'd say it was one of the crappy neighbourhood schools in the Bedok area, without identifying which school it was.
At the time, my understanding of the term good schools consisted of those elite schools that boasted of rich culture and produced swells of top scorers. The kind of school that you'd proudly bring up when people asked you what school you came from.
The recent discussions about the relocations of Anglo-Chinese School (Junior) and Anglo-Chinese School (Primary) underscored how different the public views them. Such brand names have the ability to raise property values in a neighbourhood just by relocating there.
No one would bat an eyelid if my "neighbourhood" school moved to a new space.
Today, three years after I left my secondary school, I can proudly look back at my time there with fondness and gratitude. 
But I didn't always feel this way.
'NEIGHBOURHOOD' SCHOOL LIFE
Back then, I recall feeling envious whenever I learnt about the opportunities that students from other schools had.
I would often hear about the Victoria School experience of one of my close friends from primary school who had scored well for his PSLE.
He'd recount all the interesting things that the Victorian experience could give him, such as a month-long boarding programme for students to live on campus.
I would also hear other friends regale with stories about how they tried their hand in co-curricular activities (CCA) like shooting and sailing, which weren't available in my school.
I recall feeling jealous that I wasn't presented with the same opportunities they were. Would I have joined sailing as a CCA? Probably not, but it would've been nice to have it presented as an option, rather than not having it at all.
How would you discover that you've got a knack for archery if you never got to try it?
But over time, I realised my school did prepare me for life in the way that I needed, which was to grow at my own pace.
I wasn't burdened by unhealthy expectations to excel, in the way that I might have felt if I was in a school where academic excellence is the norm.
Instead, I experienced a freedom to focus on developing other aspects of my life. I had the time to cultivate my personal interests and explore different topics that weren't covered in my everyday schooling syllabus, expanding my horizons beyond what I was traditionally exposed to.
Over the next few years, I devoted as much free time as possible to cultivating my love of writing. Be it essay writing for school or my own creative stories, I wrote extensively in an A5-sized notebook that I carried with me everywhere.
Though they weren't the most well-written pieces, I enjoyed expressing myself through writing and this extensive effort ultimately improved my writing skills.
Writing seemed to be the one thing I enjoyed that I was also half decent at.
Any other free time that I could squirrel away was spent exploring other hobbies and interests, like learning the guitar and keeping up-to-date about international news and current affairs.
Despite this, I was never able to shake away this feeling of mediocrity, not because I wasn't confident about who I was and what I could do, but because of outsiders who have a preconceived notion about what a neighbourhood school kid represents.
DEFYING EXPECTATIONS
There is a stereotype of students like us as rowdy, lazy or just simply not as intelligent as the folks from elite schools.
But this was not my experience at all. The people I met in secondary school did not fit neatly into these stereotypes and were a diverse bunch of folks from all walks of life.
They might not have the best academic grades, but it is not because of the lack of trying.
I fondly remember setting up "camp" at the study tables in Our Tampines Hub for six- to eight-hour long study sessions with my friends in the months leading up to our O-Levels, with some teachers even dropping by on weekends to offer us extra help.
In these sessions, I hear of my fellow students scheduling late night tuition classes that could stretch until 11pm so that they could brush up on their weaker subjects.
And yes, while my classmates sometimes did things that defied logic, you never know if it could result in an innovative way to accomplish things.
Work smart, not hard, was what we'd say.
That urge to defy society's stereotypes of neighbourhood school students spurred me to work harder in Secondary 4 to prove others wrong.
I pushed myself to work harder than ever for my O-Levels to ensure that my grades could qualify for admission into my desired polytechnic course.
And in polytechnic, I was given many opportunities to explore my interests, ultimately leading to an internship at TODAY.
While I still have a long journey ahead of me, it felt like I had come full circle after seeing my secondary school teachers sharing the articles that I wrote, proudly proclaiming that it was their ex-student that wrote it.
I know the moment when you receive bad grades, it feels like the end of the world. For some reason, pupils become convinced that upcoming national exams are the end or be all of your life, and that it is a crucial turning point in your life that you cannot mess up.
But hey, despite messing up pretty badly for my own PSLE, things still worked out for me.
I won't lie, sometimes scoring better makes life easier because you're presented with more opportunities that will bring you closer to your goals, but there's no harm in taking a different route to get to where you want to be.
It really doesn't matter which school we end up in. What neighbourhood schools may lack in resources and opportunities, the experience makes up for it by giving us resilience and an underdog spirit.
As Hannah Montana, the icon of my Generation Z in my opinion, put it in her song from the 2009 Hannah Montana movie: "There's always gonna be another mountain, I'm always gonna wanna make it move.
"Always gonna be an uphill battle, sometimes you're gonna have to lose. Ain't about how fast I get there, ain't about what's waiting on the other side. It's the climb."
There is more to life than grades, take a step back, enjoy your youth and just live in the moment.
Trust the process, because at the end of that day, you'll remember the journey more fondly than the destination.
ABOUT THE AUTHOR:
Lou Si Yuan, 19, is a third-year creative writing student at Singapore Polytechnic. She was previously an intern journalist at TODAY.