5 places you can find cosplay items in S'pore
SINGAPORE — As more cosplay events enter the calendar, it would mean more reason for enthusiasts to dress up like their beloved characters. While some of you might try to make your own costumes, for others who simply do not have the time and would rather opt for a fully-prepared outfit, here are some places you can shop at to feed your cosplaying desires. SONIA YEO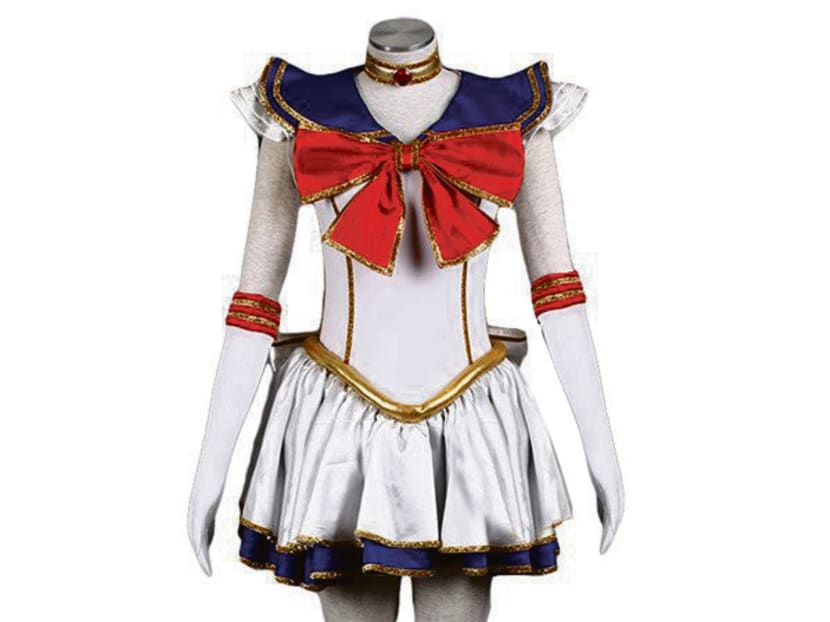 SINGAPORE — As more cosplay events enter the calendar, it would mean more reason for enthusiasts to dress up like their beloved characters. While some of you might try to make your own costumes, for others who simply do not have the time and would rather opt for a fully-prepared outfit, here are some places you can shop at to feed your cosplaying desires. SONIA YEO
1. PAN-IN-THE-BOX
From costumes to props to wigs and accessories, Pan-In-The-Box has it all. The crammed-to-its-seams shop provides full outfits (with props) as a package to save customers' time. Costume prices start from S$80 and can go up to S$300, depending on the character. Made-to-measure costumes are also available if you provide staff with a reference picture. For those who only want the costume for a one-off event, Pan-In-The-Box offers rentals (S$50 to S$100) of their costumes, props and accessories too.
Located at The Central Shopping Mall (Clarke Quay). Call 6221 3293.
2. HARU HOUSE
Besides specialising in Japanese fashion like Lolita, Punk, Decora and Hime (Princess Style), Haru House also provides cosplay costumes, props and accessories. Wigs are priced from S$35, while custom order of costumes starts from S$88. Currently, Haru House's store is closed but interested customers can still send them a Facebook message for costumes. New to cosplay and have no clue what to dress up as? Haru House staff will advise you on which anime character is most suitable, and prepare the outfit for you.
Visit them at https://www.facebook.com/HaruHouse.
3. COSASIA
CosAsia is a one-stop centre for all things cosplay. Customers simply have to name the character they want to dress up as and CosAsia will do the rest. Prices vary depending on the character. For instance, Love Live! costumes range from S$55 to S$100. Wigs are available too, from S$30 to S$50.
Located at 31 Woodlands Close, #06-26. Call 6396 8798.
4. OTAKU HOUSE
Catered specifically for time-strapped cosplayers, Otaku House has over 1,000 cosplay costumes, including those from popular animes such as Fairy Tail, Katekyo Hitman Reborn and Naruto. Props are also available, such as a Sailor Moon Head Band and a ninja kunai (Japanese dagger). To complete the look, the outlet carries high quality cosplay wigs that are made in Korea with prices starting from S$49.90. Located at Plaza Singapura.
Customers can also purchase the costumes and props at http://shop.otakuhouse.com/.
5. COSPLAYFU
CosplayFU is the place to go for those who are lazy to get out of their homes. The online store is easy to navigate, and the site even shows you the top 100 cosplay costumes for the month. Characters include One Piece's Monkey D Luffy and Toujou Nozomi from Love Live!
Visit http://www.cosplay.com.sg/.