Bugis Street takes to online retailing in a big way
SINGAPORE — Its alleys are narrow and maze-like, branching out from a main avenue with a distracting amount of apparel, accessories and souvenirs displayed at every crevice.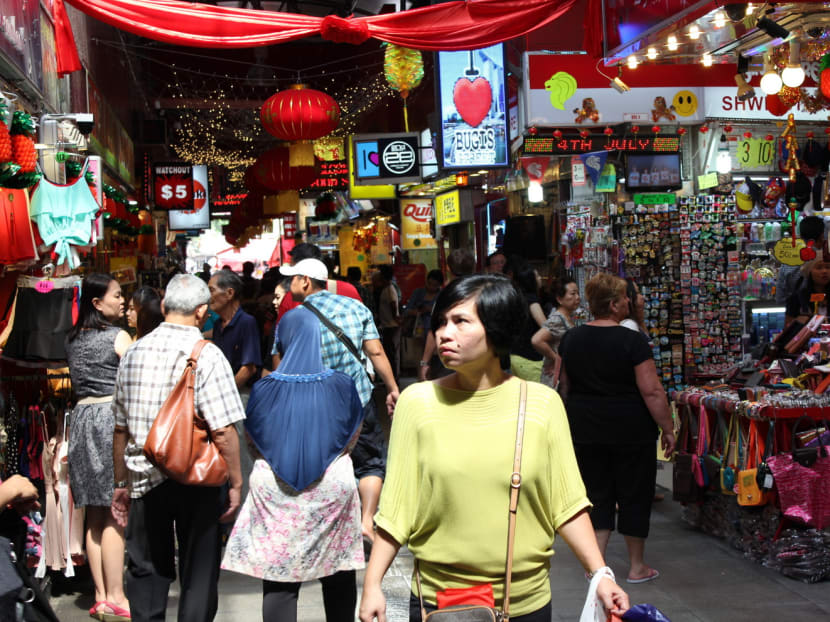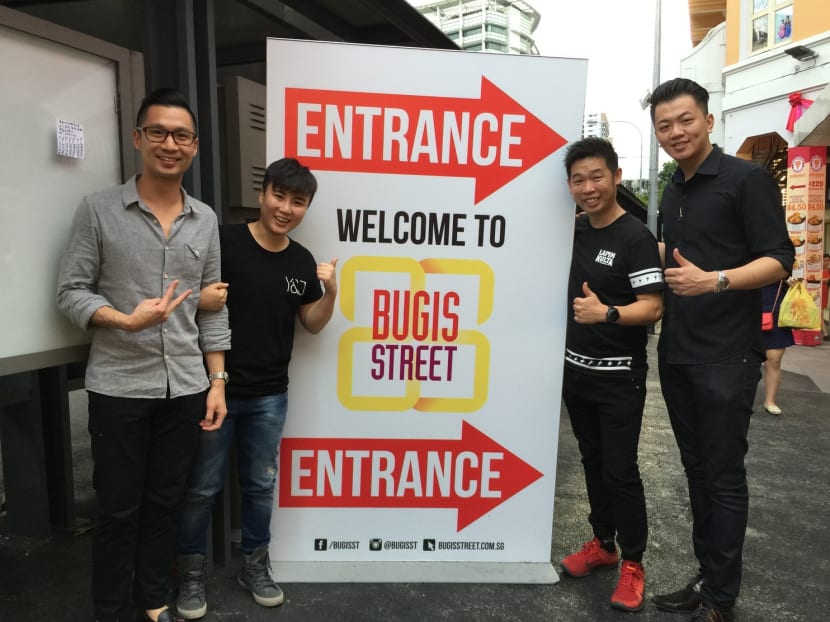 SINGAPORE — Its alleys are narrow and maze-like, branching out from a main avenue with a distracting amount of apparel, accessories and souvenirs displayed at every crevice.
Handwritten signs join bright neon ones, an onslaught of colour and lights hawking goods that are "3 for S$10" or even less. The air is thick, with people jostling for space on one's left and right.
This is Bugis Street, Singapore's own version of Bangkok's Chatuchak.
First incorporated in 1988, it has grown from a mere 26 stores to more than 450 retailers.
But with stiff retail competition and malls springing up a dime a dozen, the street has felt some impact.
While it is still a teen hangout, about 20 per cent of its customers are now tourists, noted Ivan Loh, executive director for Bugis Street Development, adding that youths' buying patterns are changing.
The 38-year-old said the street has seen a 5 to 10 per cent decrease in footfall. Some shop owners there told TODAY they've seen at least a 30 per cent decline in crowd numbers.
With this in mind, the people behind Bugis Street are looking to give the spot an added burst of life — by bringing their goods to the virtual space with a new platform, Bugis Street Online.
The move might sound counter-intuitive, but when asked whether this would cannibalise their earnings from physical sales, Loh, who is also CEO of Bugis Street Online, said their aim was to ensure there is an alternative stream of income at a time when Internet is king.
"We wanted Bugis Street to also have an online presence," explained Loh, adding that they also want to leverage their strong social media presence (they currently have over 45,000 fans on Facebook).
"The idea was conceptualised not to fight with other e-commerce stores, but to provide an omni-channel retail presence for Singapore's retailers," he said. "It wasn't positioned to be a solely e-commerce experience ... It's about being offline and online at the same time, not 'either-or'."
They began exploring having a website in 2013, but the site that was rolled out ran into several issues, so an overhaul was planned in November last year and version 2.0 was launched shortly after, said Loh.
So far, around 60 shop owners have come on board, with more than 1,000 items listed on the site. Loh said they hope to attract more to join in, but he is also realistic about how feasible that can be.
A lot of their shop owners are running their stores on their own, so it would be difficult for them to handle the online logistics, he explained.
Allen Sim, owner of apparel boutique Montif, is one of the pioneers to jump on the bandwagon. The 35-year-old, who has been in Bugis Street for 12 years (he went from one shop to the current six), said the owners have been helpful, providing advice as well as a location for them to conduct photoshoots for their products.
"When I heard that Bugis Street is opening up an online platform for us, I thought it was great. For small businesses like us, it's not easy to build up your popularity or traffic flow," said Sim. "At least now I have someone to boost my online sales."
Jom Yang, 24, the owner of five-year-old apparel business Y&J Fashion, agreed, adding that the commission fees Bugis Street Online draws from its retailers "is much cheaper" than other online marketplaces such as Zalora or Qoo10.
Currently, fees are 12 per cent for Bugis Street retailers, compared with the typical 20 to 30 per cent other sites charge.
Yang, whose brand is known for its in-house label T-shirts, said while their products are now present in 10 online platforms, Bugis Street Online will always be their first pick to showcase new products.
"Our main traffic is from Bugis Street. They are our target customers."
Joe Chen, owner of three-year-old Singapore Souvenir Centre, is another retailer who joined the site because the owners of the platform have made the system convenient and fuss-free for retailers, he said.
His store boasts hundreds of thousands of products. Keychains alone number a few thousand, and he has thousands of different T-shirt designs. But so far only about 100 products have been listed online.
"We are slowly adding more ... but our range is so wide, we are unable to put in every single product, only the best-selling products in each category," said the 25-year-old.
On why he decided to pitch in, Chen said the site serves as a good additional source of income, without requiring additional overheads. Given that the digital world is buzzing now, "if we don't use it, we'll lose it", he added.
Since most of his online customers are corporate clients or tourists who have been to Singapore before and want to get their hands on Singaporean products, with an online presence, Chen said his business will have no limitations and can reach a wider audience.
Currently, about 5 per cent of his total revenue comes from online sales. He added: "I think after we post more products, that will generate even better performance."
Still, how can they expect to compete against other online marketplaces? Loh said while they might not be the cheapest, consumers can be assured that "they are buying from retailers that exist". Other vendors on other online sites "might be selling from their homes or are not actual businesses, but for our retailers, you know where to find them".
They are also the first shopping complex to go online, featuring products largely sold by local SME retailers, he added.
But what of the physical experience of ambling at the street market, rifling through items and trying them on? Loh said the street is still here to stay, so those who wish to immerse themselves in street shopping can still do so.
"Some people want to touch and feel the product but a lot more people are buying online ... Instead of wasting (shop owners') precious space here to stock more goods in the shop, they can use their shop space as a showcase so people can buy online.
"It's to supplement what they already have."
"Bugis Street will always be Bugis Street, but then we have to also stay competitive. This (site) is an extension of the Bugis Street experience," continued Loh, adding that if people like the shopping experience and wanted to get something else after they have gone home, they needn't make their way back to Bugis Street to buy it. "(Instead), they can do it in the comfort of their own homes. So it's a win-win situation."
Another selling point is that the site also allows for in-store pick-ups — and is not limited to retail opening hours.
"If you talk about Singapore, you can't find any other street shopping locations ... that is why I think this place will last a long time," added Loh.