The dollars and sense of commercial vehicles
SINGAPORE — It finally happened: Certificates of Entitlement (COE) premiums dropped drastically — but only for Category C vehicles, which comprise vans, trucks and other commercial vehicles of that ilk.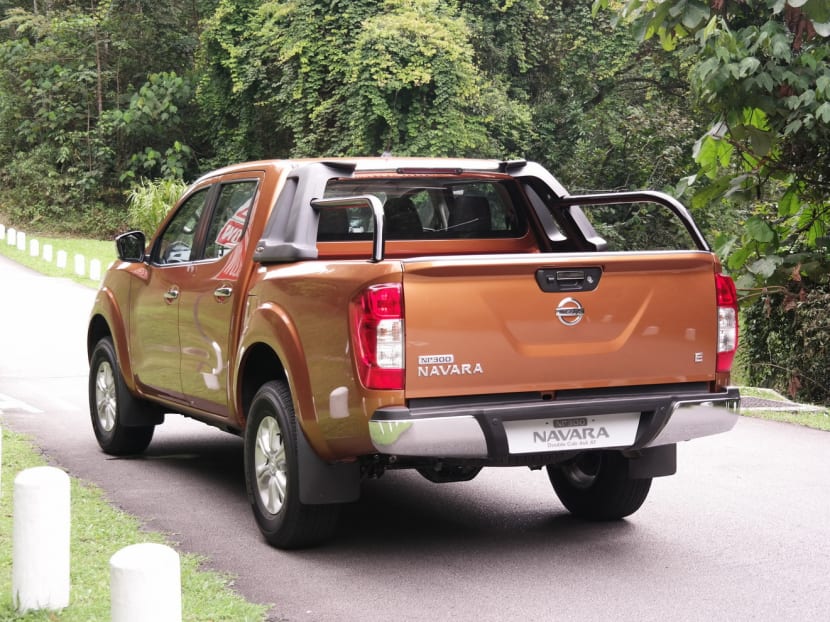 SINGAPORE — It finally happened: Certificates of Entitlement (COE) premiums dropped drastically — but only for Category C vehicles, which comprise vans, trucks and other commercial vehicles of that ilk.
The most recent round of bidding for COEs ended on Wednesday, with Cat C premiums dipping more than 40 per cent to a six-year low of S$26,501, down from S$45,906 in the previous round.
This happened largely as a result of the large number of commercial vehicle (CV) de-registrations in the last quarter, which made the supply of Cat C COEs boom. According to Land Transport Authority figures, the available certificates will rise from 322 per month to 2,168 per month for the quota period of May to July 2017.
On top of that, to entice business owners to replace their fleets, many CV dealers are also offering significant discounts.
What does this mean to the average car buyer? If your mind is set on getting a "real" car, then, not much. However, if you look past appearances, some CVs can make surprisingly solid civil transportation options, and they are also cheaper to run, thanks to lower diesel prices, among other factors. But there are some things you need to take note of before you rush out and buy one.
CVs are designed to carry lots of stuff, so they are often larger and taller than most passenger vehicles. Typically, they can be taller than 1.8m, and cannot enter older carparks.
You will also have to watch your speedometer more often, as commercial vehicles are limited to a top speed of 70kmh at most — try going above that, and you will get beeped at by the mandatory speed warning system fitted in these vehicles.
Another thing to note is that CVs, which are often sold in large numbers and with a tight bottom line as the single biggest factor, often do not have as much safety equipment or amenities as regular passenger cars.
Also, while it is not strictly illegal to use them to ferry people in the rear — provided you do it properly — it is still unsafe, and not recommended.
Nevertheless, there are light commercial vehicles that do make, yes, commercial sense, if you are on the lookout for affordable motoring. Here are four of them:
MITSUBISHI L200 TRITON (from S$96,988 with COE)
Mitsubishi's L200 pickup is, the brand boasts, Singapore's best-selling double-cab truck, and a glance at the spec sheet immediately shows why: On paper, it is safer than a lot of inexpensive passenger cars, with seven airbags, electronic stability control (also known as ESC, or ESP), and received a four-star Euro NCAP safety rating. As a comparison, Ford's Mustang sports car netted a paltry two-star safety rating.
It will also easily outperform many SUVs in the toughness stakes, thanks to its tall ride height and selectable all-wheel drive to channel power from the grunty 2.4-litre turbodiesel engine, which has 151hp and 380Nm of torque — and yes, there is even an automatic model. Needless to say, the Triton is not for everyone. It is big, tall and heavy; and can only carry four people.
The jury is out as to how easy it is to drive, but it now has a huge price-to-performance ratio, especially in the safety stakes, so it is worth a look.
NISSAN NAVARA (S$110,900 with COE)
Being an all-new model that was released last year, the Nissan Navara has considerably upped the technology and creature comfort stakes when it comes to pickup trucks.
While it lacks a safety edge over its rival, the Triton — it comes with only two airbags — the Navara does have a wealth of other car-esque features that might swing your vote.
These include keyless entry, Bluetooth connectivity, an active dashboard and a reverse camera, among other features. Having tested the truck both in Singapore and off-road in Morocco, the Navara, which has a 2.3-litre turbodiesel engine that packs 190hp, all-wheel drive, and a seven-speed automatic gearbox; makes short work of anything from car parks to sand dunes.
It handles quite tidily for such a huge beast, even if it does not quite stop on a dime. The fact that it can seat five people and haul half of the Ikea catalogue back home with you is just the icing on this rocky road cake.
RENAULT KANGOO (S$63,500 with COE)
This is no stranger to our roads. For years, the Renault Kangoo has been the go-to car replacement for those who happen to run a small business and need to haul things around — and with good reason, too. It is essentially a small van, which makes it much easier to handle than the larger trucks you can find. Furthermore, it comes with a small 1.5-litre turbodiesel engine, meaning its fuel economy makes it cheap to run, with a stated range of 20km to the litre.
Despite essentially being a van, the Kangoo is still peppy enough for getting around town. Inside, you get plenty of space, but as a people carrier, this is only a two-seater. It is also fairly basic, with not many frills by way of equipment: It has a radio with Bluetooth, a basic safety loadout of two airbags, and ... well, that is about it for major amenities.
On the plus side, it does have a four-star NCAP score, which makes it one of the safer rides on the road. Then again, with that very affordable price tag, you really cannot complain, can you?
VOLKSWAGEN CADDY (from S$76,101 with COE)
You could say that the Caddy is VW's rival to the Kangoo. They are in the same vehicle category, which is to say, you cannot really transport more than one person in safety. Nevertheless, like its better-known VW cousins, the Caddy is unerringly car-like in its execution.
The Caddy comes with only one airbag for the driver, but it does have ESP, which is a feature some of the more basic passenger cars lack. Yet the Caddy — which is available in three different versions, including a longer Caddy Maxi — is almost a joy to drive. This is thanks in part to its super-quick dual-clutch gearbox and responsive turbodiesel engine.
If you like that, then you might want to consider the passenger version, which VW has dubbed the MPC, or Multi-Purpose Car. It has room for seven people, a perky petrol engine and much more onboard equipment such as the App-Connect function, which provides seamless connectivity to your smartphone; a voice enhancer that helps people sitting at the back to hear the driver more clearly; cruise control; and a reverse camera.
The only catch is that the Caddy MPC is listed as Cat A vehicle, which currently commands a COE premium nearly twice that of a Cat C vehicle.