Mass-appeal Mercedes
Singapore — The popularity of the Mercedes-Benz CLA has always flummoxed me.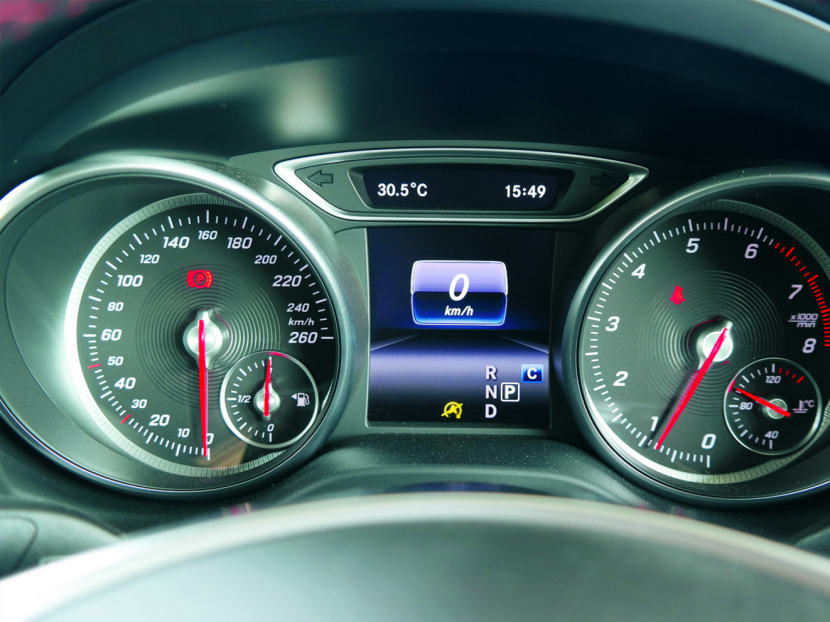 Singapore — The popularity of the Mercedes-Benz CLA has always flummoxed me.
But the more I think about it, the more I realise that it is in many ways a very "mainstream' sort of vehicle — even more so, now that it has received its mid-life face-lift after its launch three years ago. So here are the reasons why its claim to mainstream fame is legitimate, as well as one for nay.
IT'S STILL ABOUT LOOKS
As much as anyone might protest, a car's design is still a major factor behind anyone's decision to buy it. In the case of the Mercedes-Benz CLA, which the brand terms a coupe, it is one of the strongest reasons of all.
Mercedes invented the idea of the so-called four-door coupe with its larger CLS model. The CLA, which is the smaller version of that car, debuted internationally in 2013. It has small windows, plenty of curves and of course, a huge Mercedes badge on the front.
This is the facelifted version, but besides the reshaped headlights and air intakes, you would have to squint to be able to tell the difference. One clue is the new grille, which has diamond-like elements that follow the refreshed A-Class hatch which appeared in January this year.
That it looks the same overall is a good thing, as the CLA was one of Singapore's best-selling cars when it first appeared here in 2014.
IT'S NOT YOUR DAD'S MERCEDES
The model we tested, the CLA 200, has 156bhp available and certainly offers decent punch around town, with a reasonably quick 0-100kmh time of 7.9 seconds.
The CLA is based on the same compact Mercedes platform (called MFA) as the A-Class and B-Class models, so it's not as big as the C-Class or E-Class are, and it excels at negotiating the urban sprawl.
You can even do that more easily now with navigation via AppleCar Play connectivity, too.
The 1.6-litre turbocharged engine is mostly frugal, and can be tamed further via an Eco drive mode (Sport and Individual settings are also available). The car's instrument panel also offers a visual guide to help you wring more miles out of the tank. In short, it's designed chiefly with city-slickers in mind.
IT'S THE CHEAPEST WAY TO SLEEK-MERCEDES OWNERSHIP
One of the main reasons the CLA has done so well is that it is the least expensive way to buy a sleek Mercedes, be it a coupe or a sedan. The next cheapest Mercedes four-door is the conventional-looking C 180 model, which costs S$185,888 with COE.
If you look at coupes though, the next least expensive two-door Mercedes is the SLC 180 roadster. But with a price of S$252,888 with COE, it may be a hurdle too high for many.
We should point out that the CLA 200 is probably the pick of the CLA litter. There is a Category A COE-eligible CLA 180 model, that costs S$169,888 with COE. A standard CLA 200 costs about S$10,000 more. While it may sound like a lot, it works out to about 6 per cent more, a worthwhile stretch if your budget permits.
IT PLAYS AT BEING SPORTY BUT IS ACTUALLY VERY SAFE
The test unit shown here comes with the optional AMG Line package, which adds features such as leather/microfibre upholstery, aluminium trim, sports suspension, additional body kit components and 18-inch AMG design wheels.
Visually, this package increases the CLA's sportiness factor by a notch or two, although it is not a match for the real AMG in the CLA family, the 381bhp Mercedes-AMG CLA 45 (which also costs considerably more — S$290,888 with COE).
Nonetheless, the facelifted CLA 200 also gets a hefty safety boost this time round, including autonomous braking to prevent driver-induced fender benders, a reverse camera, LED headlights as well as a driver's knee airbag.
BUT IT'S NOT FOR EVERYONE
While the CLA's sales record seems to indicate otherwise, it is actually not a car for everyone. One key reason is that it emulates coupes in lacking room and driver visibility — there are four doors, so no climbing around the front seats is required, but packing four adults in will require compromises from all on board.
The thick pillars and small windows also make visibility tricky, while the ride quality can be wearingly busy over rough surfaces. The marketing material says the car is aimed at those who are "style-defining, avant garde and rebellious" which is a bit strange, especially if you need to be told as much regarding the last bit. We say, it is a small, sleek Mercedes perfect for those who do not have children. If you have a family, the larger C-Class would be a better option.
Mercedes-Benz CLA 200 AMG Line
Engine: 1,595cc, in-line four, turbocharged, 156hp, 250Nm
Performance: 230kmh, 0-100kmh: 7.9s, 5.6L/100km, 128g/km CO2
Price: S$189,888 with COE and options
Available: Now
PROS: Looks cool, punchy but efficient engine, safe
CONS: Ergonomic and practical compromises