Opel's caffeine-light fix
Singapore — The ultimate perk-me-up is, according to fictional male supermodel Derek Zoolander, the Orange Mocha Frappucino (OMF for short).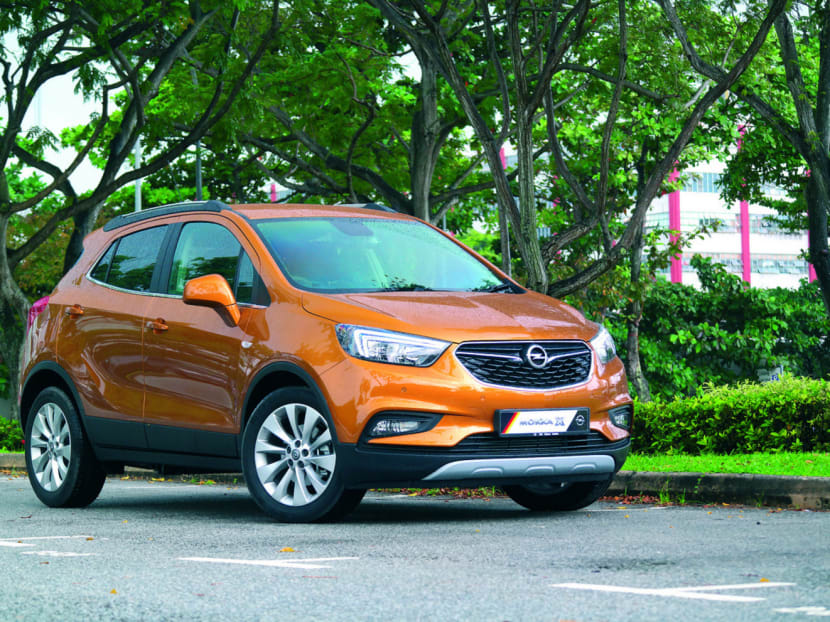 Singapore — The ultimate perk-me-up is, according to fictional male supermodel Derek Zoolander, the Orange Mocha Frappucino (OMF for short).
The drink (which is based on an actual beverage) is a metaphor for "coffee" sold by the American giant.
While it has a lot more sugar, cream and flavouring than a serious coffee drinker would expect, it is also a perfect metaphor for crossovers.
Also known as sport utility vehicles (SUVs), they are descended from utilitarian off-roaders, but have as much to do with real off-roaders as OMF has to do with "real" coffee.
But given the current popularity of crossovers, it was almost inevitable that the car version of an OMF would appear. Case in point: The Opel crossover shown here, the Mokka.
SMALL FOOTPRINT, BIG PRESENCE
It has an outsized road presence, thanks to a tall stance and bold grille. From the driver's seat, you'll see eye to eye with other full-sized SUVs, despite the fact that the Mokka is about the same size as a small hatchback.
Unlike other German SUVs, the Mokka is unique in that it aims at the bread-and-butter end of the market and is also powered by a diesel engine.
The 1.6-litre turbodiesel engine produces 136hp and 320Nm of torque. The strong diesel torque will surely wake you up after it gets going, and will not leave you with huge fuel bills. While it lacks advanced features like engine start-stop (a fuel-saving feature in which the engine automatically switches off when the car is stationary and restarts when the accelerator is pressed), it is still decently frugal.
Inside, the Mokka has the pleasing layout and improved quality of modern Opels that began with the latest Astra hatchback.
Besides plenty of headroom and decent space for passengers, it also has a smattering of technology with its useful Apple CarPlay-enabled infotainment system.
Standard equipment includes LED headlights, although a more advanced LED Matrix system is available for an additional S$5,000.
In terms of driving dynamics, the Mokka will not perk a driver up like a double-espresso since it is more focused on offering solid, decent handling. The car's height contributes to more roll in corners, while the ride quality is more jittery than smooth. To be fair, more expensive small crossovers like the BMW X1 and Mercedes-Benz GLA are not much better in this respect.
If all this coffee talk seems to imply that the Mokka X is not a decent car, we should say that it is a solid effort and a decent drive. It does not have huge depth or breadth of flavour but the appropriate cues are all there.
The Mokka X could use more refinement and efficiency, but you cannot argue with diesel frugality, paired with Euro-perception and styling at a price that compares to a Japanese car.
These things, in the end, are the Mokka's key perks. Derryn Wong
Opel Mokka X
Engine: 1,598c, in-line four, turbodiesel 136hp, 320Nm
Performance: 188kmh, 0-100kmh: 10.9s, 5L/100km, 132g/km CO2
Price: S$108,888 with COE
On Sale: Now
PROS: Fashionable looks, punchy diesel, decent quality
CONS: Not the most fuel-efficient, unexciting dynamics