Volkswagen Touran Comfortline: A master in maximising utility
SINGAPORE — While crossovers have stolen the limelight in recent years, you could argue that the true car stars on Singapore roads are multi-purpose vehicles (MPVs).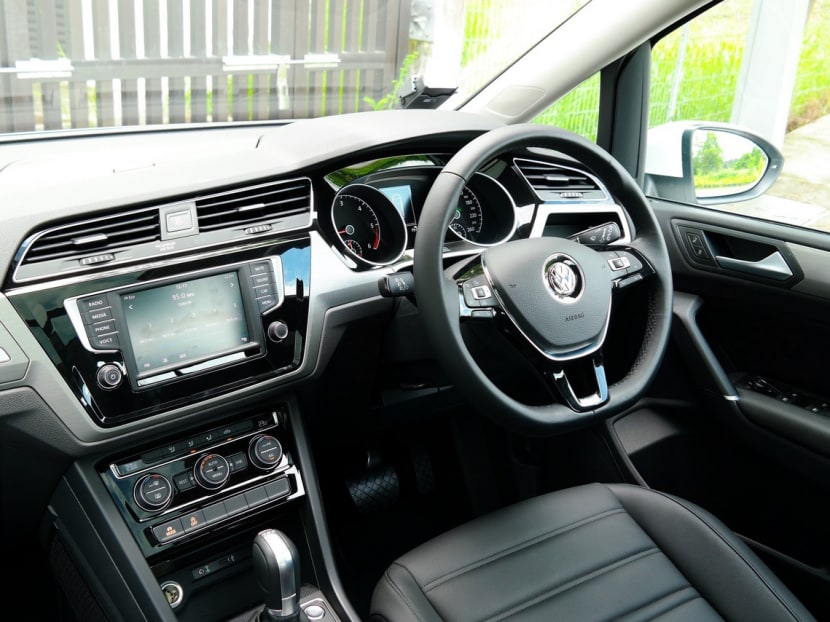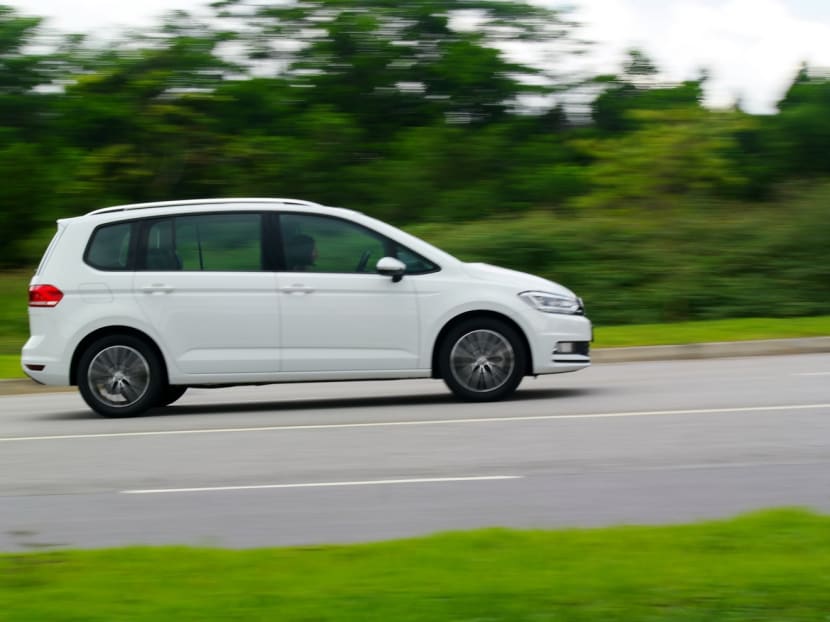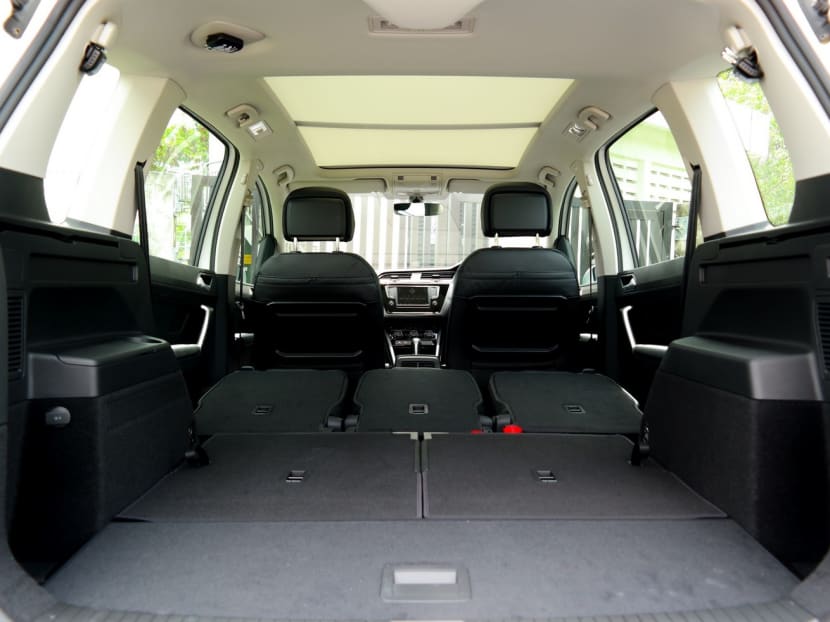 SINGAPORE — While crossovers have stolen the limelight in recent years, you could argue that the true car stars on Singapore roads are multi-purpose vehicles (MPVs).
Sure, they are the automotive equivalent of sliced bread — and about as exciting to look at, too; although offerings such as the Citroen Grand C4 Picasso and the Renault Scenic have already upped the ante in terms of appearance.
To a lesser extent, so has Volkswagen's Touran. The second-generation model was launched last year, and while you would be hard-pressed to say it has flair to spare, it does boast a clean, almost Bauhaus-esque look that reeks of German efficiency.
The Touran Comfortline 1.6 TDI EQP diesel-powered variant may have less power than the current petrol 'TSI' model already available, but like all modern diesels, it makes up for it in efficiency and all-round drivability.
With a quoted fuel consumption rate of 4.4 litres per 100km on paper, the Touran can go 1,318km without a visit to the petrol station. Most conscientious drivers should be able to hit 1,000km in real-life situations, thanks to features such as an "Eco mode", and the coasting and start-stop functions.
From the outside, the Touran sounds no noisier than an average car, and while driving, it is almost impossible to tell the difference. What you get is merely a hint of a diesel purr before you are whisked away on the generous torque, which makes the Touran feel more agile and quicker than it really is.
The first Touran was known for its sprightly handling and gutsy, fun nature; and although that has been toned down in the new, more grown-up model, the car also gains a lot of refinement and poise. Its suspension is great — it is not too stiff nor lazy — and the car excels at both delivering a good ride quality as well as carrying a full passenger load of seven.
While the Touran has a long wheelbase — it is more significant than on previous models — the sheer amount of room inside the car is also a result of making the best use of space.
The seats are thinner and the space in the third row is probably the most generous of its kind, so much so that adults can sit comfortably, no matter how long the journey is.
When those seats are folded away, the boot space becomes huge — even by MPV standards — going from 834 litres to 1,980 litres.
The Comfortline EQP, which denotes the higher trim level, offers a huge haul of built-in features, from a full-length sunroof to smartphone-pairing infotainment with navigation, to second-row tray tables and even autonomous braking.
As an all-round package, the Touran is the best vehicle in its class: It is less expensive than the BMW 216d Gran Tourer and more accomplished than the cheaper French equivalents mentioned earlier. At S$142,400 with COE, it is also S$10,000 cheaper than its petrol variant, although buyers dead-set on getting a petrol model can still have the choice of a bare-bones "Trendline" model, which costs S$138,900 with COE.
Regardless, diesel cars have always been about getting more for less, and when paired with the Touran's similar ethos of making the most out of what you have, you could say that this makes the Comfortline a powerhouse of utility, and an excellent choice for those who are on the road a lot.
Volkswagen Touran Comfortline 1.6 TDI EQP
Engine: 1,598cc, in-line four, turbodiesel, 116hp, 250Nm
Performance: 190km/h, 0-100km/h: 11.4s, 4.4L/100km, 115g/km CO2
Price: S$142,400 with COE