App-solutely Singaporean: Local start-ups that have 
made life more convenient for us
SINGAPORE — In the past, when you wanted to order food in or shop online, your choices were admittedly limited.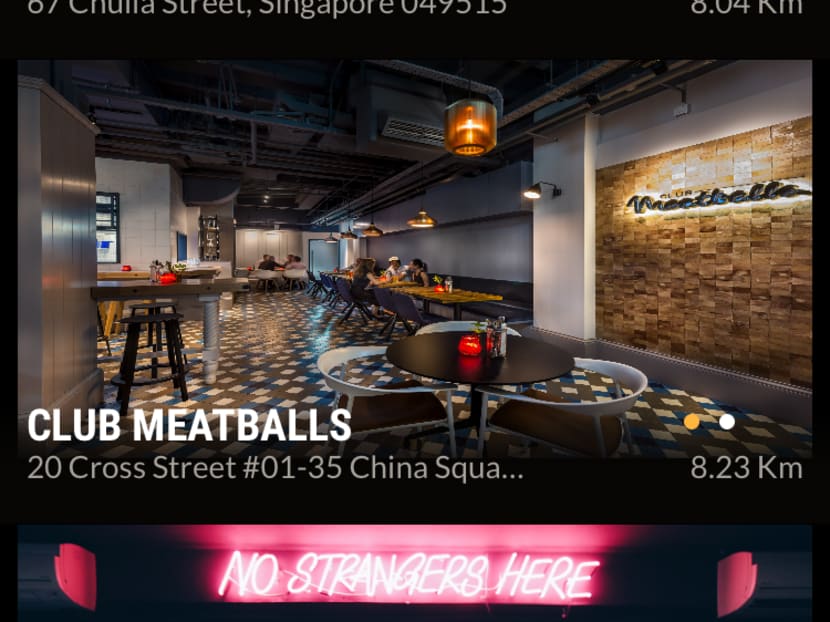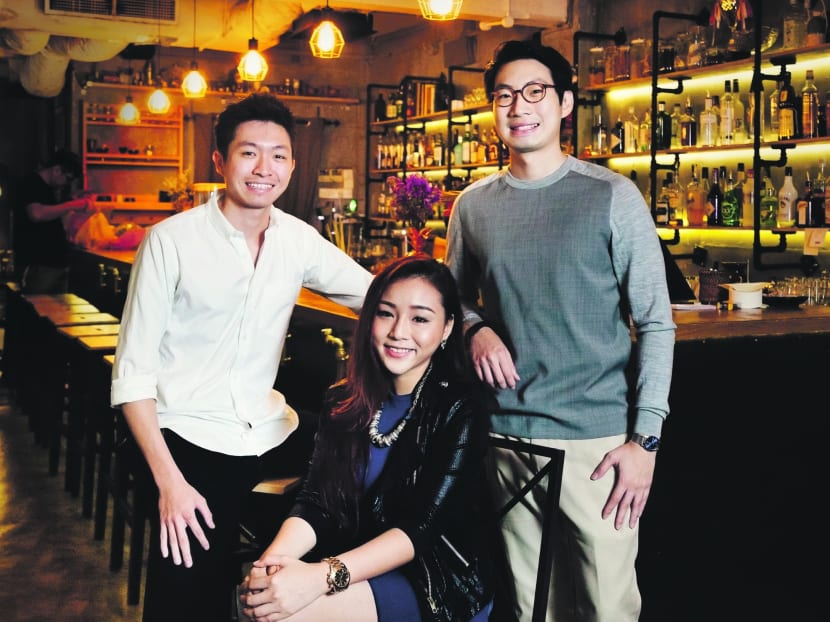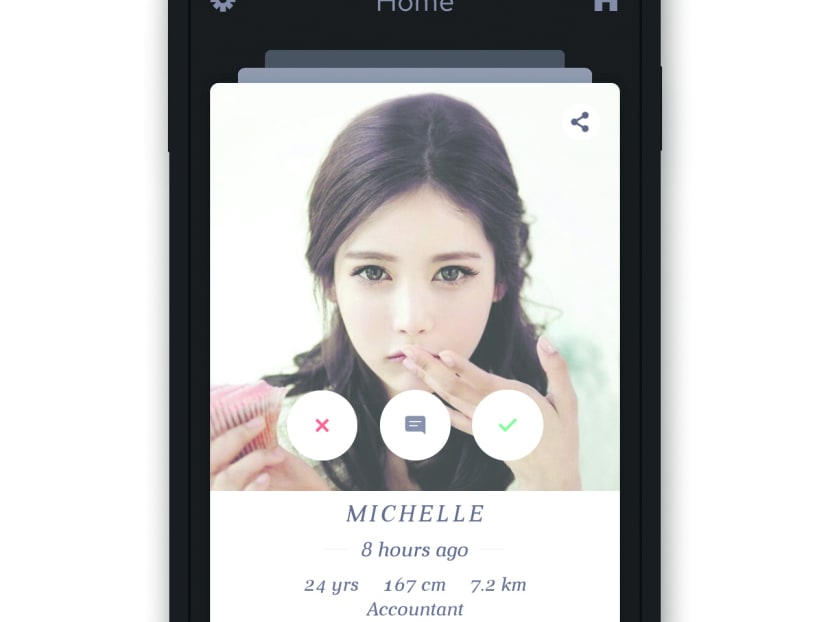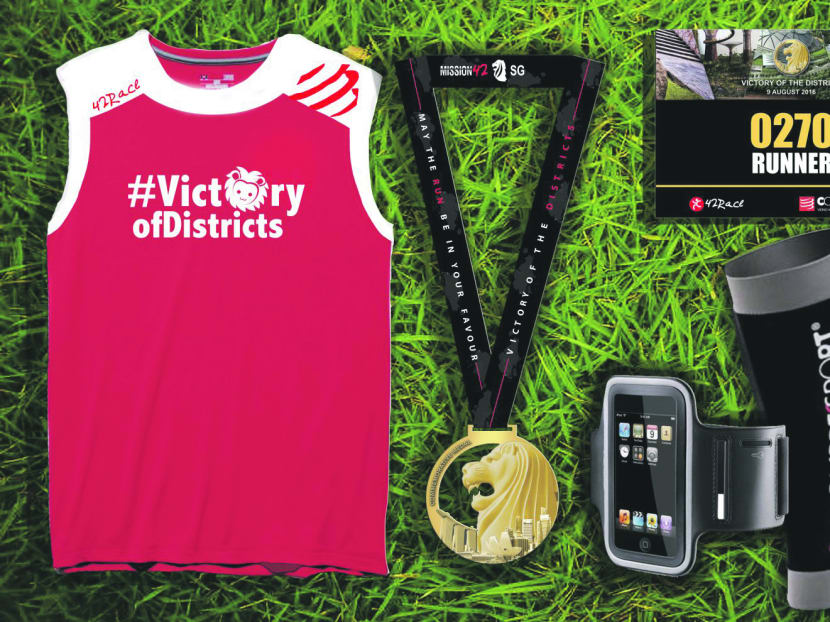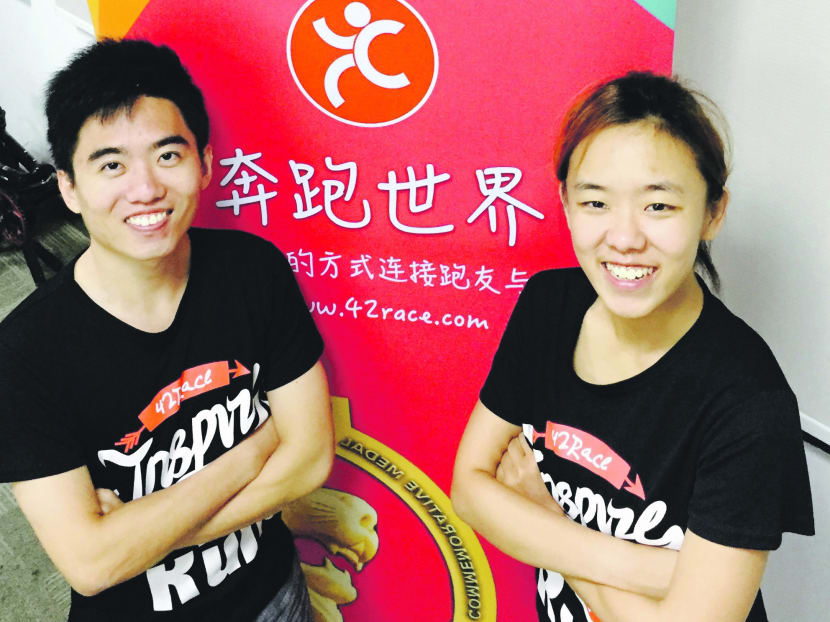 SINGAPORE — In the past, when you wanted to order food in or shop online, your choices were admittedly limited.
Delivery services were scant, while shopping options were mainly limited to Amazon and Ebay. These days, the scenario is markedly different. There are a host of options to better every aspect of our lives, and many of them are products developed by young and enthusiastic entrepreneurs here.
HEATING UP
Just look at Carousell, a mobile consumer-to-consumer marketplace that makes buying and selling new and secondhand goods more convenient. Founded in May 2012, it announced early this month that it secured 
US$35 million (S$47 million) in funding to drive its international expansion. The app is currently available in overseas markets such as Indonesia, Hong Kong and Taiwan, and boasts more than 35 million listings.
Then there's Paktor, a dating app launched in 2013. The app, which is in markets such as Indonesia, Malaysia, Thailand and Vietnam, reeled in fresh capital during its latest funding round this year, securing US$10 million (S$13 million) to fuel its expansion into North Asian markets.
Carousell's co-founder Quek Siu Rui told TODAY that when they first started, they were one of a handful of start-ups in Singapore. "The start-up scene here has changed a lot over the past few years, and Carousell is fortunate to be part of such a dynamic community. Though fairly young compared with the likes of Silicon Valley, London and Tel Aviv, it has quickly become a force to reckon with," he said.
Quek added that he has noticed more new start-ups challenging the status quo, disrupting traditional industries and offering a better way 
to live.
"We're definitely seeing a lot more compelling ideas and innovative products developed here," he said. "Singapore's entrepreneurs like us are lucky to have grown up in a mobile-connected country, so we have the advantage of knowing what consumers like us want, and how and why they utilise their smartphones or the Internet."
Joseph Phua, Paktor's chief executive officer and co-founder, said the start-up community is becoming more diversified. "There is plenty of innovation, and good ideas abound."
While Singapore remains an attractive and stable launchpad for entrepreneurs, the market size in Singapore is simply too small, he pointed out. "The ability of start-ups to scale globally is a vital point that should be factored into the start-up blueprint right from the onset."
Lim Ze Yan (Jonathan), co-founder of food delivery service Oddle, too said he is seeing more succeeding on the international stage. He added that Singapore companies have been getting more support, funding and visibility in recent years.
"The quality and traction of our product offerings continue to demonstrate that we are able to hold our own in any market," he said, citing improvisation and localisation as some areas Singapore businesses are good at.
Oddle is an online ordering system that aims to provide restaurants their own "virtual store" and help them take their businesses online with a customisable shopping cart and back-end system.
Lim, who also runs grill and salad restaurant The Lawn, said he came up with the idea after he realised that by using other food delivery systems, he was "not able to engage with my customers on a personal or relational level". Paying high commissions for each order, which effectively halved his margins, made him wonder if there were more sustainable ways to grow his takeout and delivery business, he added.
Launched in 2014, the platform now serves more than 1,500 food and beverage merchants in seven countries. In Singapore alone, it has more than 600 brands, such as Chocolate Origin, Yum Cha and Lady M.
Chug is another home-grown app that has been gaining attention since its June launch. The app allows you to redeem a free drink every day at participating venues for a monthly subscription fee. Erwin Ng, Chug's co-founder, said they decided to develop it after they found that cocktails tend to be pricey, and it was not always easy to discover new venues.
"Even if we did find a new place, the cocktail menu could sometimes be rather overwhelming. We imagined that through pooling venue partners to offer patrons a complimentary drink, we could improve visibility for both consumers and venues," he added.
For Augustine Chua, co-founder of running platform 42Race, their new virtual marathon offerings solve the problem of races having to be "geographically bound". This means runners just have to register for the race, run anytime and anywhere, record their run with any route tracking running application and submit it. They still get to enjoy all the perks of a regular race, such as race goodies and medals.
"Our mission is to inspire millions to run. We want to reach out to more people to engage them and get them running — run to be fit and stay healthy," said Chua. Their first race, the 
#MayDayBattle, saw 500 runners from Singapore and China participating.
OVERCOMING CHALLENGES
Still, being a fledgling company presents obstacles — such as having to venture into areas no one else has gone before. "Our biggest challenge as start-up founders is that we are breaking new ground, and there aren't many precedents to follow," said Quek.
Kickstarting product development, for one, was not easy. "Our idea was initially rejected when we first applied for a grant from our alma mater," said Quek. "We were so passionate and convinced that Carousell could work, we chased down our professor and did a literal elevator pitch. We were awarded a S$7,000 grant the next day."
Describing the experience so far as a "trial by fire", Quek said they have made it this far "by staying passionate and believing that we're doing meaningful work, being adaptable and willing to learn, and brave enough to try and fail".
The lack of resources also means founders often have to roll up their sleeves to get things done.
Chua said, for each race, his team had to come up with a good theme, source for good products, and then worry about the operations and delivery of the products. "There are many moving pieces in a large event like this and we have figure out everything on our own," he said.
Not everything went according to plan. For #MayDayBattle, they assumed race pack collection would be a big event, so they hired mascots. "However, the consumers were not very interested in that. They would rather the location for the collection to be more centralised instead," he observed.
Lim shared that during their early days, third-party logistics and delivery vendors were not as prevalent. "There were numerous instances where we had to double up as delivery drivers ourselves when our partners could not cope with the demand."
Ng agreed. The three co-founders had to "sweat it out every day for the last four months" to sort out issues with the platform, such as debugging, designing and programming, he shared.
Another problem? Hardly any venue responded to their cold calls or emails, so they had to go door to door. "We did not expect that heading to bars could be such a tiresome gig. Of course, after a few rounds of drinks, it felt much better," he quipped. Currently, they have had more than 1,000 downloads in two months, with at least 15 venues on board.
BLAZING ON
Ultimately, a successful entrepreneur is one who has the appetite to make mistakes and to learn from them, said Phua. "Mistakes made in the beginning tend to cost less and make great learning lessons during any company's growth stage," he said, adding that resilience is an ideal personality trait. "People who gain strength from failures and listen to constructive criticism tend to last longer in the journey of building a successful business."
One of the favourite quotes at Carousell is "we are less than one per cent done", added Quek. "There are always more meaningful problems to solve."
Ng pointed out that start-ups not only have to design a product that is superior to its closest substitute, the product also has to help solve problems that consumers face. Constantly refining the product is also important, he added. "Innovation has to be part of the start-up's DNA because without continuous innovation, start-ups will not be able to stay ahead of the competition."
For Lim, being relentless and creative in one's approach, and obsessive about one's customers, is key to being successful.
Support from Singaporeans would help, too. An entrepreneur's struggles is, after all, similar to the Singapore story, he shared. "Grappling with limited resources, thinking of creative ways to solve problems, constantly having to get the best value out of what we have — it is the Singapore playbook.
"Supporting these entrepreneurs and inculcating an enterprising spirit can have very positive effects on nation-building and strengthen the 'Singapore' brand on the global stage."