Actor Ben Yeo's newest eatery Hawkerman to open at Singpost Centre
SINGAPORE – Actor-host Ben Yeo will be opening a third eatery this week, bringing together his favourite hawker food under one roof.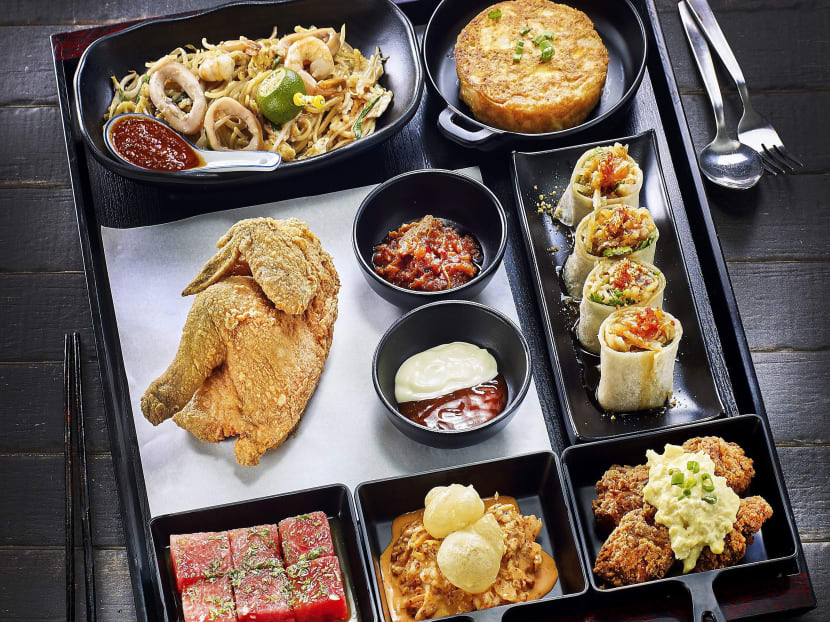 SINGAPORE – Actor-host Ben Yeo will be opening a third eatery this week, bringing together his favourite hawker food under one roof.
Hawkerman, a halal-certified veatery, will offer authentic hawker food that Singaporeans have grown to know and will house three stalls handpicked by Yeo - Tenderfresh known for its fried and BBQ Spring Chickens, Warong Kim's for its award-winning Hokkien mee and Ah Boy Popiah which specialises in Hokkien popiah.
Speaking to TODAY, Yeo said Hawkerman "is about keeping the good old taste" of hawker food alive. "We wanted to keep the old flavours because a lot of hawkers retire and no one takes over. We wanted to keep the old recipe and keep it going," Yeo shared.
The eatery located at Singpost Centre opens on Tuesday (Oct 3), and is a business venture with his partner, Calvin Chua, 35. This is Yeo's third food business.
In 2013, Yeo started a western stall called Play Kitchen, which sells fusion food such as laksa and tomyum pasta. A year later, he launched Tenderfresh Classic with Chua and another owner Jimmy Soh, 60.
In his newest venture, Hawkerman will include the signature items from the three stalls Tenderfresh, Warong Kim and Ah Boy Popiah , as well as other fusion dishes. For example, the Seafood Lor Mee here will comprise Hokkien mee broth from Warong Kim and Rainbow Filling from Ah Boy Popiah, and a serving of seafood and crispy chicken skin.
"We gave a twist to all these flavours in a new age way. Something fusion and more new age. We (wanted to offer) a new creation and (give) new life into the ingredients," Yeo said.
Hawkerman diners can also enjoy a sharing platter called Ba Ka Liao, a hokkien term meaning all-included. The platter priced at S$32.90 and will feature seven items, including Tenderfresh Signature Fried Half Spring Chicken, Warong Kim's Hokkien Mee, Ah Boy's Hokkien Popiah and XO Carrot Cake.
Depending on the response, the team will decide whether to keep these dishes or introduce new ones. "We can only experiment and release the dishes and let the customers try. If they think it's good, then we will keep," said Yeo, who is in the midst of filming for an upcoming Toggle Original Series Die Die Also Must Serve.
Yeo's keen interest in food dates back to his school days. The culinary arts graduate Singapore Hotel and Tourism Education Centre (SHATEC) also has an online cooking show series called Play Kitchen. In each episode, he prepares a dish in his kitchen and is sometimes joined by his two sons aged five and eight. "On and off, my sons will come into the show. They like it very much. They just want to help out and be a part of it," Yeo said.
Hawkerman is located at Singpost Centre 10 Eunos Road 8, #B1-33, and opens from 11am to 10pm daily.