Is this the best unagi in town?
SINGAPORE – Does Man Man Japanese Unagi Restaurant serve up the best unagi in town?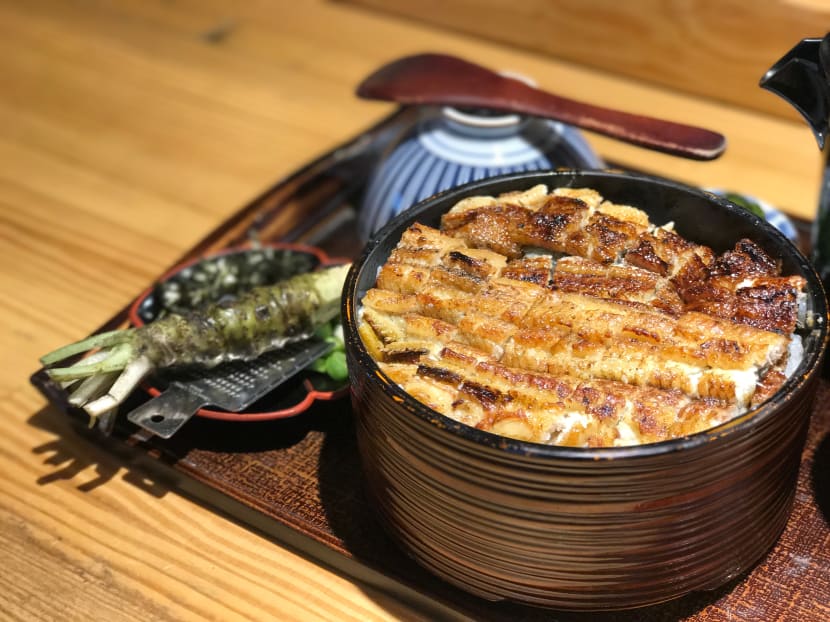 SINGAPORE – Does Man Man Japanese Unagi Restaurant serve up the best unagi in town?
The long queues outside the Keong Saik Road – up to a 2-hour wait – seem to suggest so. The eatery opened less than a year ago in November last year and has already garnered a following.
When TODAY visited the restaurant earlier this month, finance assistant Kelvin Tan, 26, was on his third visit. He said: "I think the quality of the unagi here is possibly the best I've ever had within Singapore and it is reasonably priced."
Man Man's unagi sets are priced from S$20 to S$40.
Although not still "slightly below" what one could get in Japan, Tan felt Man Man's offering is of "mid to high" quality unagi.
Another customer, engineering manager Wu Ji, 47, was on his second visit with his family. He had just visited two days prior with his colleagues. "The unagi is very nice. I like how smoky and fresh it is. (My family) likes Japanese food so I brought them here today," he said.
Man Man's chef-owner Teppei Yamashita takes pride in the way he preps the unagi. "In Japan, a lot of the restaurants use fresh unagi but it's cut in the market (first) and then sent to the shop. Our eels are specially cut in the shop then we immediately grill so it tastes sweeter and is more tender," Yamashita explained.
The Man Man outlet earned a spot in the Michelin Guide 2017 Bib Gourmand list.
To meet with the demand, Yamashita will be opening a second outlet next month at DUO Galleria near Bugis. "Sometimes customers queue too long and (they) can wait up to two hours. So I have decided to open one more shop to make it more convenient for them," Yamashita said.
The unagi are sourced from the Mikawa Isshiki region and will be prepared by Japanese chefs from the Aichi prefecture as well as Singaporean chefs at the new outlet. "The Singaporean chefs undergo training at Man Man (Keong Saik outlet) for a year," he said.
The new outlet will have a new menu, but will retain some of the original Man Man menu items.
"The second Man Man will have more variety. One dish is a grilled plain unagi and grilled unagi with sauce. We combine together for hitsumaboshi (Nagoya style grilled eel on rice)," he said.
Yamashita was also excited to share that he intends to introduce new takeaway boxes that will allow consumers to heat up easily, similar to the popular bento boxes found in Japan's railway stations. "When you bring back to the office, then you can follow the instructions and enjoy a very hot unagi."
The new Man Man Japanese Unagi Restaurant outlet will be located at DUO Galleria, 3 Fraser Street, #01-48, The Duo Tower.