Eat for 24 hours in Singapore
SINGAPORE — When I received the invitation to join Makansutra founder, KF Seetoh, on a 24-Hour Street Food Frenzy Safari, I was intrigued. Billed as a world's first, it was held to announce the return of the World Street Food Congress (WSFC) next year.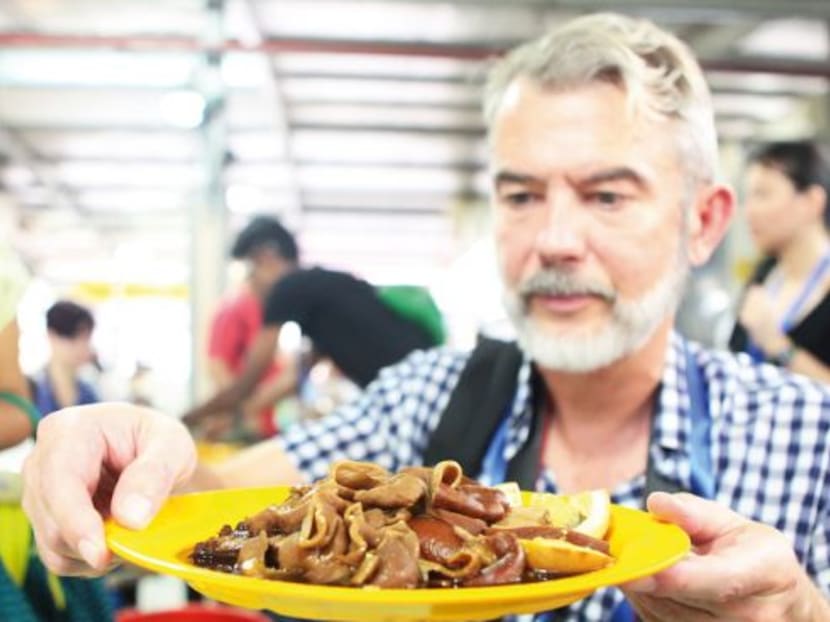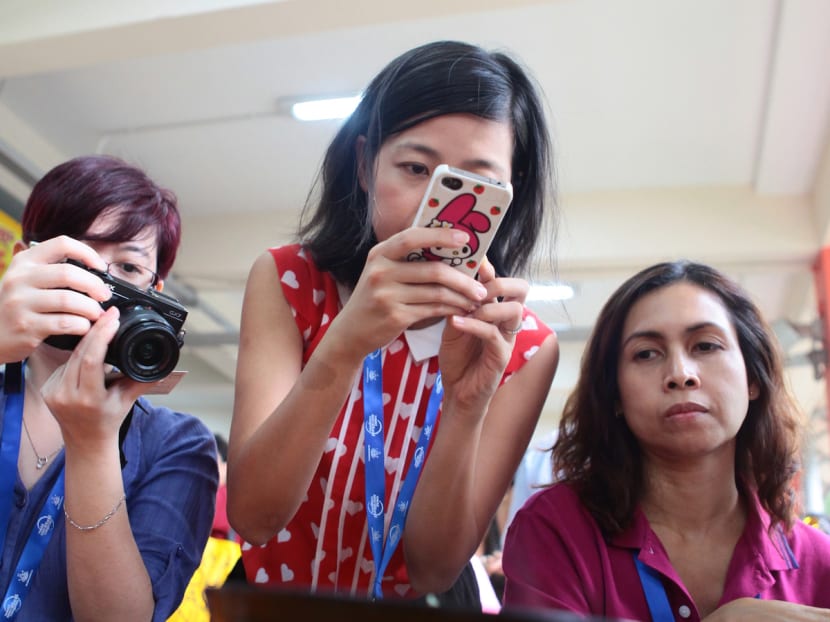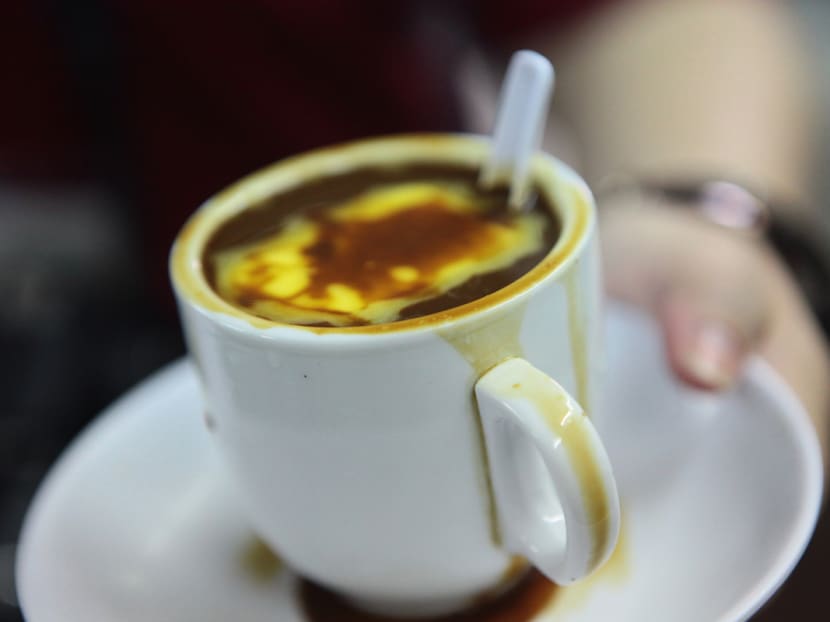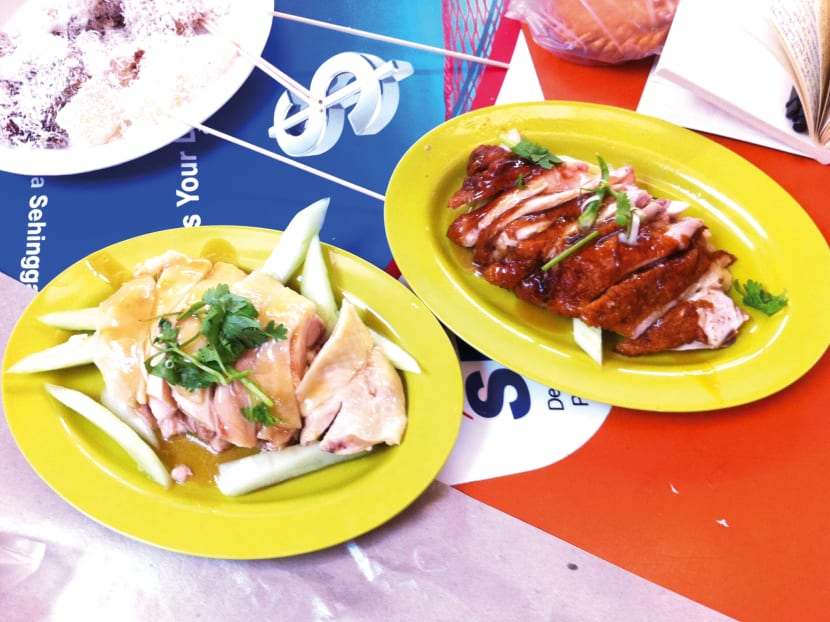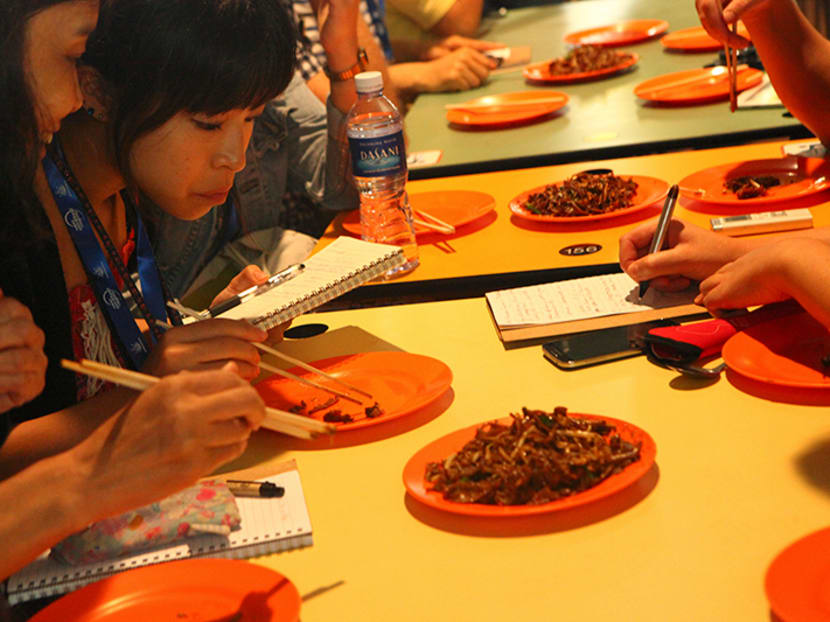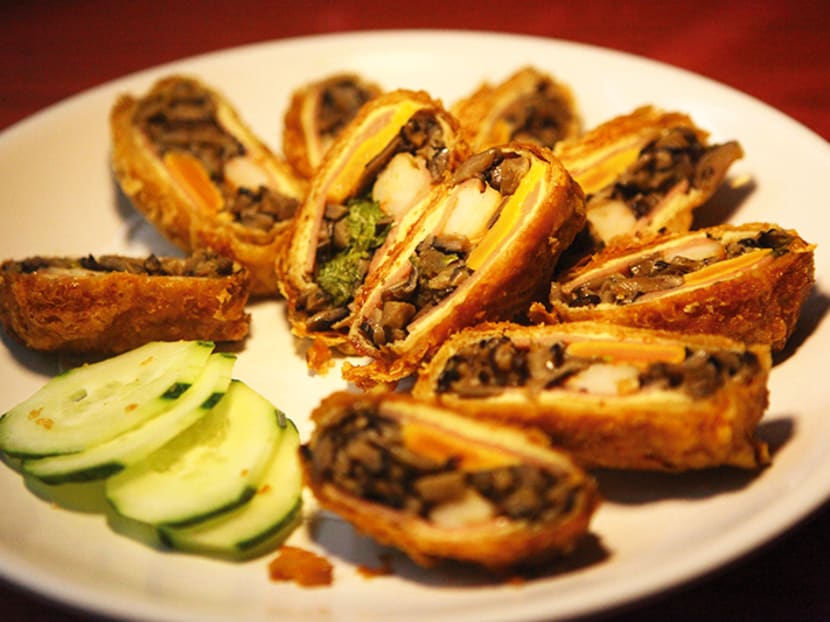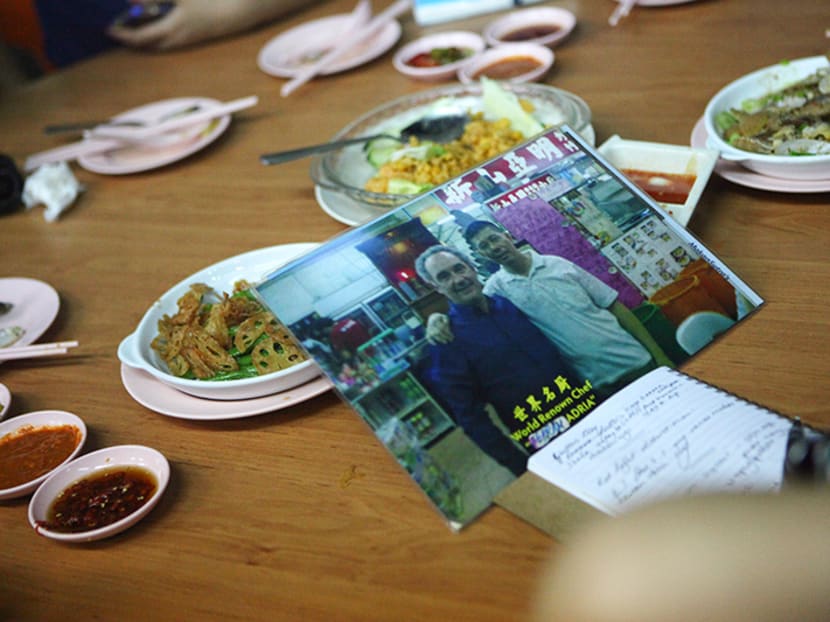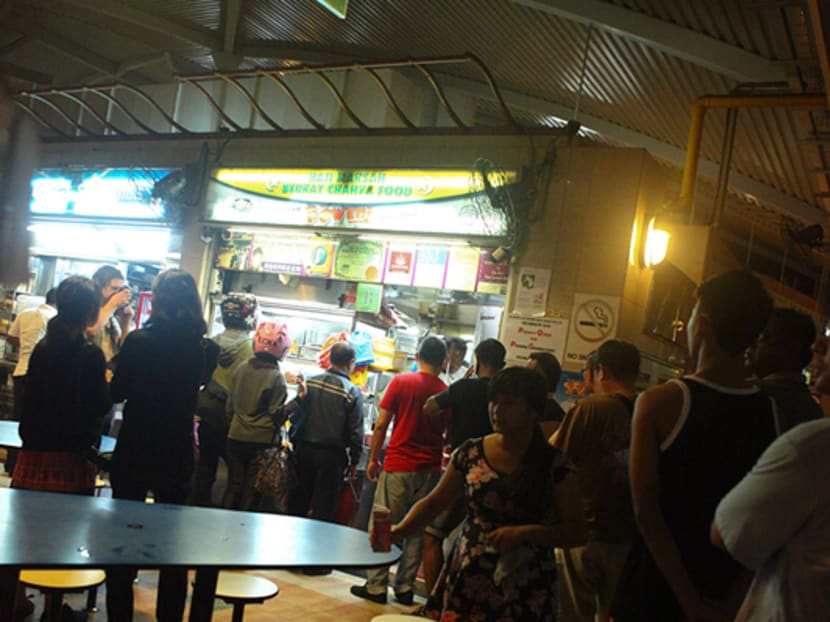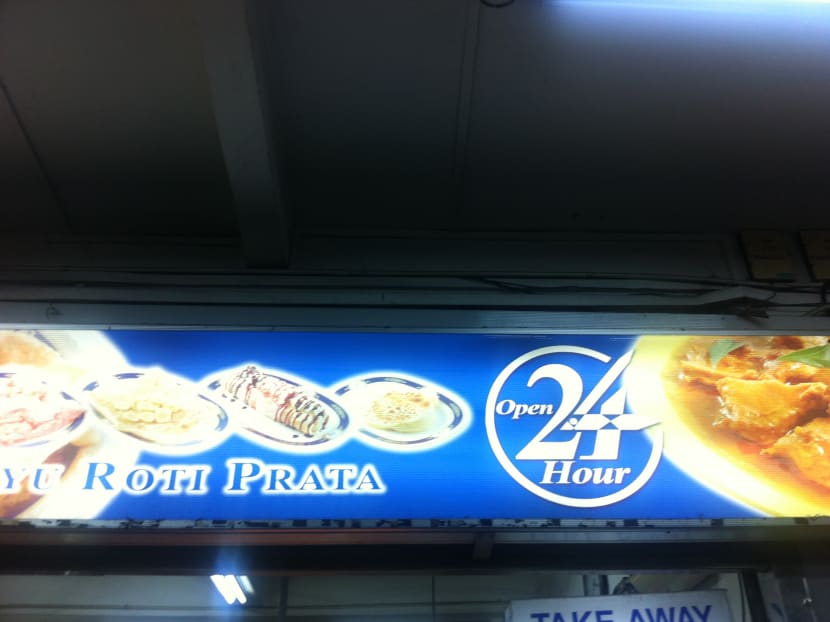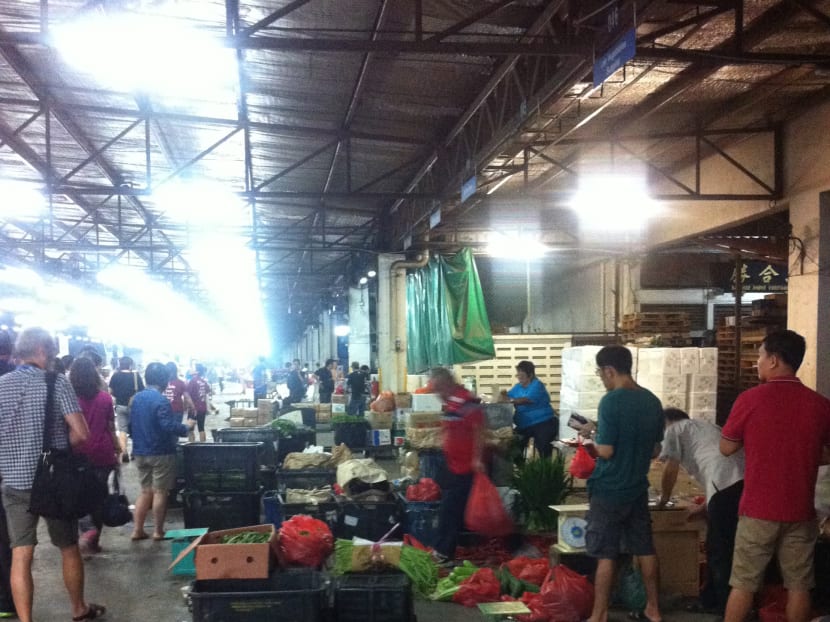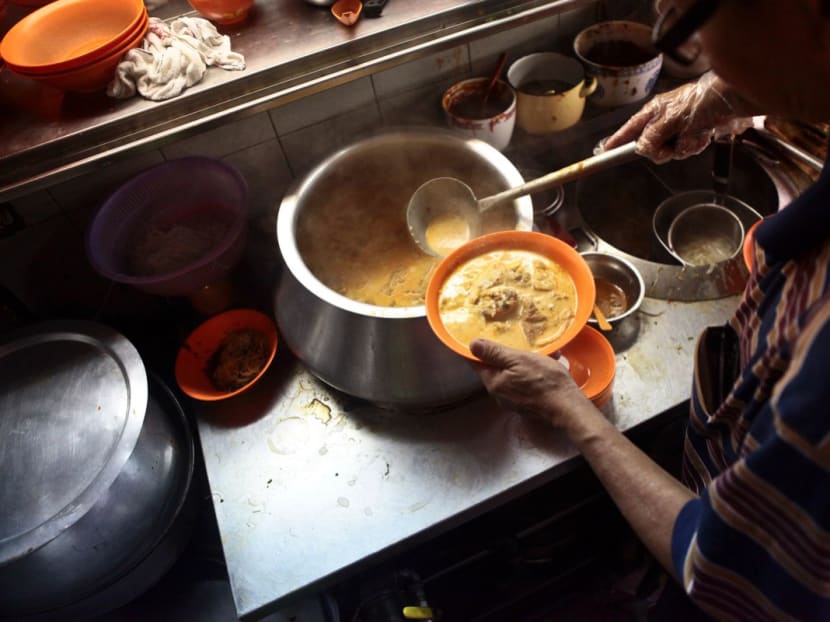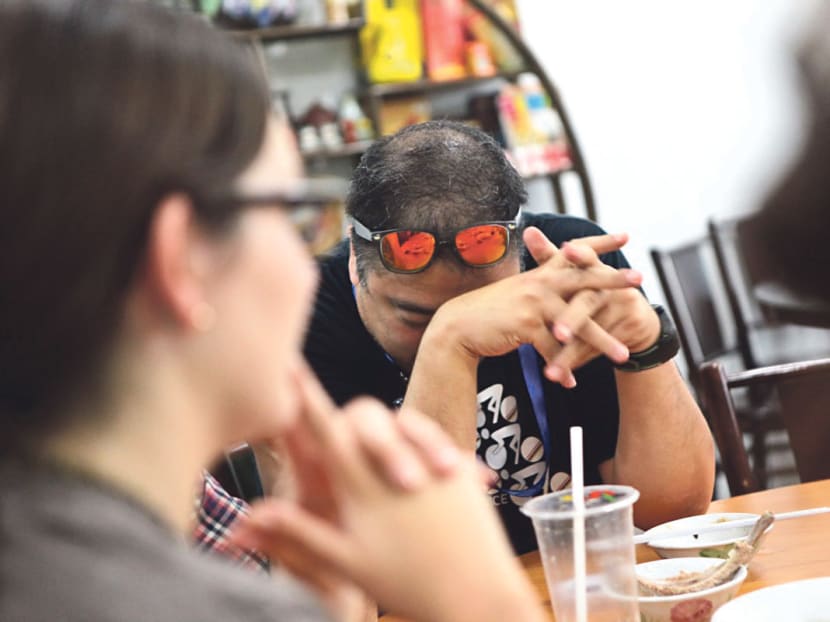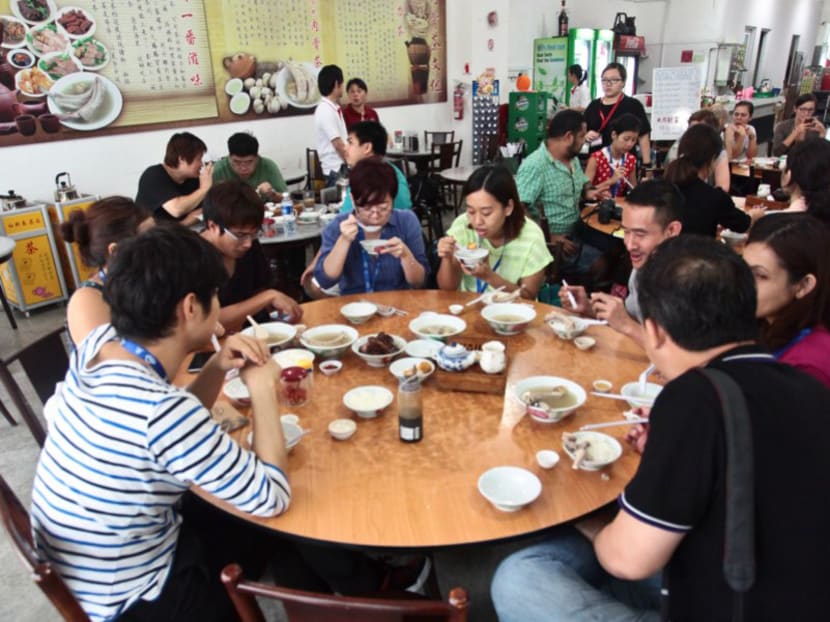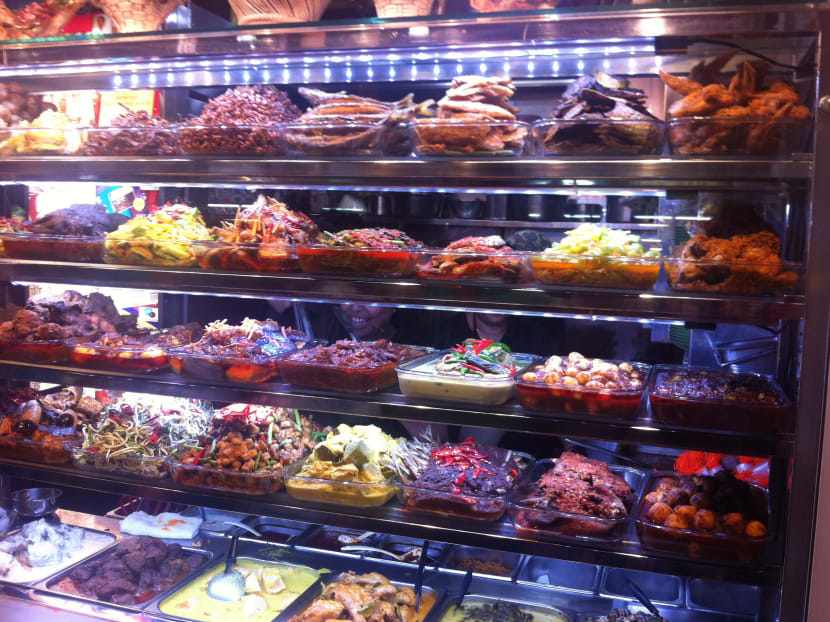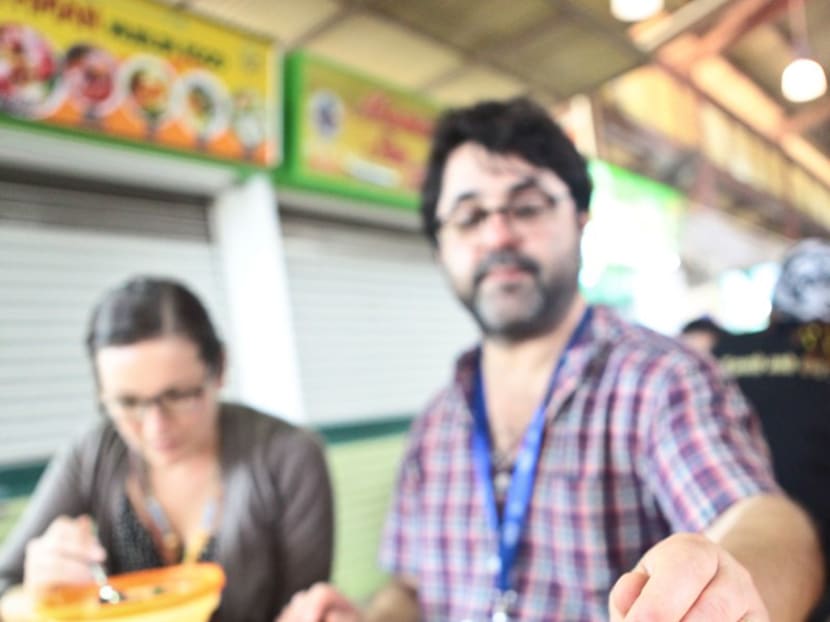 SINGAPORE — When I received the invitation to join Makansutra founder, KF Seetoh, on a 24-Hour Street Food Frenzy Safari, I was intrigued. Billed as a world's first, it was held to announce the return of the World Street Food Congress (WSFC) next year.
As one greedy, food-obsessed traveller who can eat six meals a day while overseas, I was game.
After all, I once stayed up for 36 hours during my university days making theatre props. I've also binged on an entire season's worth of House Of Cards and Orange Is The New Black at a go and survived having a newborn baby. How hard could food-hopping be?
10.30am: Gluttons Bay
Looks like I'm the only Singaporean journo crazy — or greedy — enough to do this. The chirpy Makansutra crew pass me a "survival kit" consisting of Eno salts, Axe Brand Oil, sour plum, kopi sweets and a toothbrush set. I'm told there is a doctor on the coach "just in case" and I have to sign an indemnity form. What did I just get myself into?
11.30am: Toa Payoh Lorong 1 Food Centre
Once on board, Seetoh warms everyone up with promises of a pancake-style fried carrot cake from a place where the white radish cake is still made by hand. Although we don't know one another, we start bonding over Chey Sua's super crispy carrot cake. Nothing like food to bring everyone together. Seetoh also introduces us to Jason Huang, a 23-year-old guy taking over his parents' Come Daily Hokkien Mee stall. The noodles are slippery smooth and deliciously redolent of prawn stock. When Seetoh sees our table gobbling furiously, he reminds us to pace ourselves.
12.30pm: Toa Payoh Lorong 8 Food Centre
I have to say Guan Kee's kway chap is fantastic — from the soft, chewy innards to the bright orange chilli full of kick (homemade with vinegar and lime). Murmurs of approval and swoons are heard from the tables. "Five more minutes and we really need to go!" I feel like I'm in The Amazing (Food) Race.
1.30pm: Golden Mile Food Centre
I'm on my fourth meal of the day at The Fishball Story. The 23-year-old Douglas Ng took his grandmother's fishball recipe and set up this stall in April with his sister. The fishcakes and fishballs, made from 100 per cent fish (yellowtail, if you must know), are soft yet bouncy. For the sake of my waistline and stomach, I eat only a bit of the noodles.
2.30pm: Tong Ah Eating House
Post-lunch lethargy is setting in, so Seetoh introduces traditional kopi and kaya toast. I eat this regularly but couldn't resist the steamed version. With 20 hours still to go, I have two cups of coffee and boffee (coffee with butter).
3.30pm: Maxwell Food Centre
Predictable? Maybe. But there's a surprise waiting for us on each table: Ondeh ondeh that the Makansutra peeps bought before the stall closed earlier that day, as well as Tanglin Crispy Curry Puff. While we are served chicken rice from the original Tian Tian, a big plate of Ah Tai chicken rice is also ordered for everyone to sample, since the latter was set up by the original Tian Tian chef. Whose chicken rice does the group prefer? Some love Ah Tai's, others love Tian Tian's and the rest can't tell the difference.
4.30pm: Singapore Tourism Board Office
At last, a respite from eating and a much-needed toilet break. Seetoh announces details of 2015's WSFC, Artichoke chef's Bjorn Shen appears to make us his bak chor mee pok sandwich. Love the concept, but thought it could do with more punch in the bak chor.
5.30pm: Bedok South Food Centre
I'm relieved when it's announced that we're going to Bedok for a dish that, in the words of Anthony Bourdain, "looks so ugly but tastes so good" from Hill Street Char Kway Teow as I live in the hood. My mobile battery is running low (too much tweeting and Instagramming) and the power bank is out of juice too. A quick text to my husband to bring me a souped-up power bank saves the day.
6.30pm: Bedok South Food Centre
Looks like the break at the STB's office did everyone good as they mopped up every bit of the char kway teow. Tempted to nip home for a quick shower but squish the overwhelming urge for clean clothes. I can do this!
7.30pm: Bedok Corner Food Centre
Cheng tng, cuttlefish kangkong and mee kuah onteh. Whack, whack, whack. Feel a food coma coming on — then the Makansutra crew say the heavier stuff is coming later. I feel faint.
9.30pm: Dragon Phoenix Restaurant
We're eating chilli crabs by Hooi Kok Wai, one of the four original Heavenly Kings of the culinary scene in the '70s. The crabs are staggeringly huge. Wait a minute, chilli crabs aren't street food — but who cares? Now's a chance to go to a clean toilet, but a wedding march is taking place, the doors are closed and I can't see past the dry ice.
10.30pm: Immigrants and Candlenut
We head back east for chef Damian D'Silva's food. Everyone is pumped at the idea of tasting some Peranakan Singaporean-inspired tapas. However, we get served a tiny bowl of century egg with chilled tofu. Cue head-scratching moment. Where's his famous bauh keluak fried rice or squid bombs? We're quickly herded up the bus where we're comforted by warm putu piring bought from Haig Road. Over at Candlenut, chef Malcolm Lee presents his buah keluack chicken dish and his buah keluak ice cream. (Mind blown for the latter.)
11.30pm: Keng Eng Kee
Weary of food and life by now, we push on for this zhi char stall that has stayed open for us. And did you see its Ming Zhu Roll with tofu skin, salted egg yolk and prawn? Sue me, I'm a glutton.
An hour later, while waiting for Seetoh to return, I realise that everyone talking in monosyllables. Looks like a journo from Australia has tapped out.
1.30am: Gluttons Bay
Everyone looks exhausted and almost everyone orders coffee. I give the prawn paste chicken wings a pass, but take a stick of duck satay (you read right) from Alhambra Padang Satay and dip my banana fritters into a kaya fondue.
2.30am: JB Ah Meng
Sugar and coffee work wonders. Seetoh shares how JB Ah Meng nearly made Ferran Adria cry when he turned down Adria's request for a photo (he eventually agreed after much cajoling). The food at JB Ah Meng is stupendous — this is zhi char on a whole other level, with dishes such as tempura prawn balls with salted egg yolk and corn and snake beans and lotus root. My kind of supper.
3.30am: From Boon Lay Food Centre to Jalan Kayu
There's the Boon Lay Power Nasi Lemak and Jalan Kayu's popular prata. But I can't do any more carbs. Also, I need a clean restroom. Why didn't I think about this before signing up?
4.30am: Jurong Fishery Port
We look like the walking dead walking through the bustle of activity here as vendors show their wares. Hairy crabs cost only S$8 each here, but the brain is too tired to compute the eventual mark-up.
5.30am: Pasir Panjang Vegetable Wholesale Centre
We saw vegetables. Which was what we felt like. After this stop, we're taken to West Coast Park — clean washrooms, yay! Tooth-brushing begins in earnest while the Makansutra crew pass out toilet rolls. They think of everything.
6.30am: Woodlands Centre Food Centre
Kill me now. Stuffing myself on Ye Lai Xiang's fragrant laksa doesn't help with fatigue. But shopping in the neighbourhood stores — which just opened — does.
8.30am: Midview City
Perhaps it's the combination of clear, peppery, comforting soup and the cleansing Chinese tea at Rong Cheng Bak Kut Teh — but I feel human again.
9.30am: Geylang Serai Market
Hajjah Mona Nasi Padang has like eight levels of food displayed, which fails to entice. I try the rendang. I officially can't taste any more. Help! Are my tastebuds forever numb?
10.30am: Gluttons Bay
Thank god it's finally over. Time to get some shut-eye and hibernate. But you can check out our video of what happened here (http://tdy.sg/eatsg24hours)
The World Street Food Congress will run from April 8 to 12, 2015, at the open field opposite Bugis Junction (at the intersection of Rochor Road and North Bridge Road).