Food review: Lucca's Trattoria is Tuscan in spirit only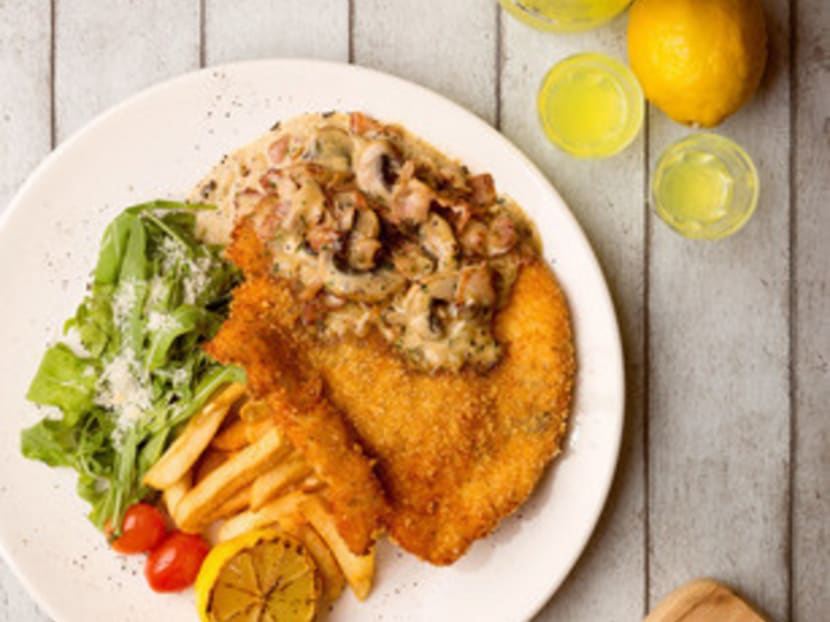 Tuscan in spirit
SINGAPORE — With Italian restaurants dotted all throughout the island, it can be hard for one to stand out from the sea of red sauce. To set themselves apart, the owners of Lucca's Trattoria have focused on purveying what it calls "cucina alla casalinga" or the traditional home cooking of Tuscany.
The restaurant gets its name from Lucca, a town in Tuscany where the food is widely regarded as the best in the region. Salted cod, farro, rabbit, pork and game meats make up the majority of ingredients used in Lucca's cuisine, but you won't find most of them here as the owners have "tweaked" the dishes to "suit the local palate".
So while there are the requisite pizzas and pastas and hearty meat dishes, none of them will transport you to the calming parks and piazzas of the restaurant's namesake city.
The pasta here is made from scratch on an oak-topped table and have a lovely texture with just the right amount of bite. But our Pasta Di Luchesse (S$24), dressed in a sauce made with chicken livers and rashers of bacon deglazed in marsala, was let down by overcooked livers that hummed with a gentle but pervasive bitterness.
The spinach and ricotta ravioli (S$23) was a better option, with chopped spinach and creamy ricotta cossetted in square pasta pockets and tossed in a lightly creamy mortadella and mushroom sauce.
Tuscan bread is seldom a pleasure to eat. Traditionally, it is made without salt and has a texture that is best described as flat and tight. This might explain Lucca's pizza crust, which boasted a crisp surface but tough, chewy insides. What saved it from terminal blandness was its topping of crumbled, salty gorgonzola, prunes, dates and apricots (S$18) that gave it some lush, sweet-salty flavours.
In the name of appealing to the populist palate, the traditional veal Milanese has been changed to chicken Milanese here. The restaurant said, "(We use) chicken instead of veal simply because there is a bigger market here in Singapore (for it), as compared to veal. Chicken appeals more to the masses and is seen as a comfort food."
Be that as it may, chicken breast does not lend itself well to being hammered down to a thin fillet. Breaded and fried, the resulting dish was so dry and stringy that even its creamy mushroom sauce couldn't save it. And at S$25, it is rather dear.
There was sweet redemption, however, at dessert. Lucca's Tiramisu (S$10) was lush and boozy, while the housemade gelatos were the highlight of our meal. In particular, the sand-hued pistachio gelato (S$7.70) that was full of the nut's earthy creamy flavours.
NOTE: For the best experience, come for the gelato, coffee and cigars. The restaurant's owners have the South-east Asia distribution rights for several brands of cigars from Nicaragua, Honduras and the Dominican Republic. The selection is showcased in a walk-in humidor in the restaurant. ANNETTE TAN
Lucca's Trattoria
Where: #01-12 Robertson Walk, 11 Unity Street
Telephone: 6235 4049
Opening hours: Daily, 11.30am to 11pm