Mother of all chicken rice inventions
SINGAPORE — A new chicken-centric eatery has hit town.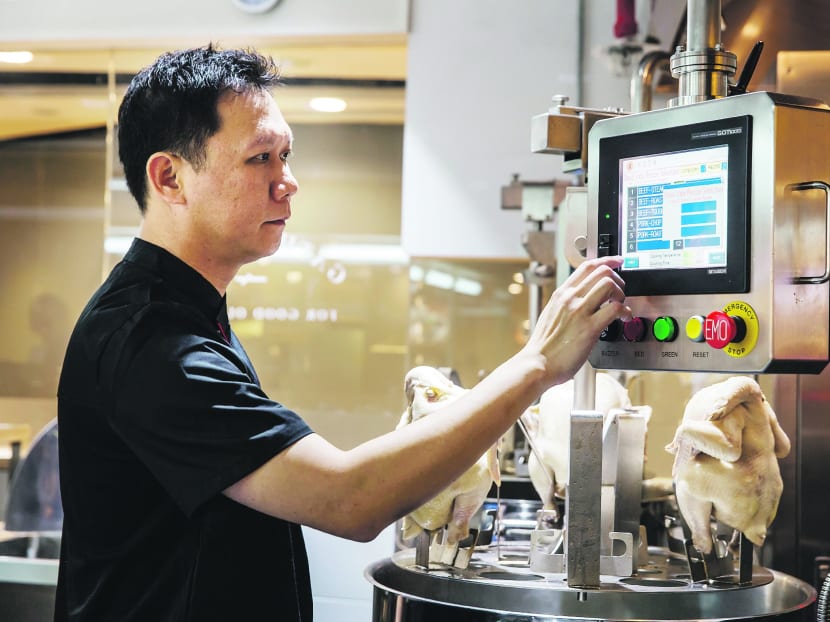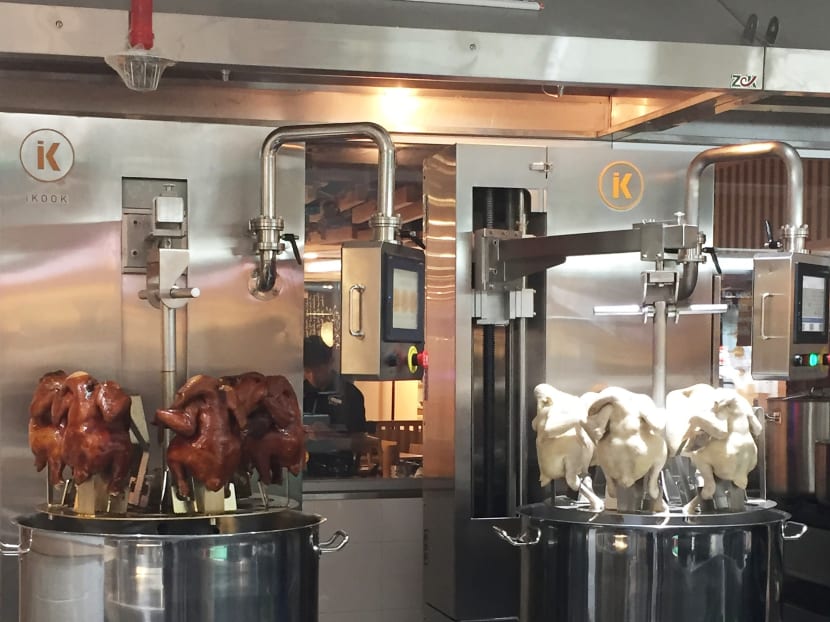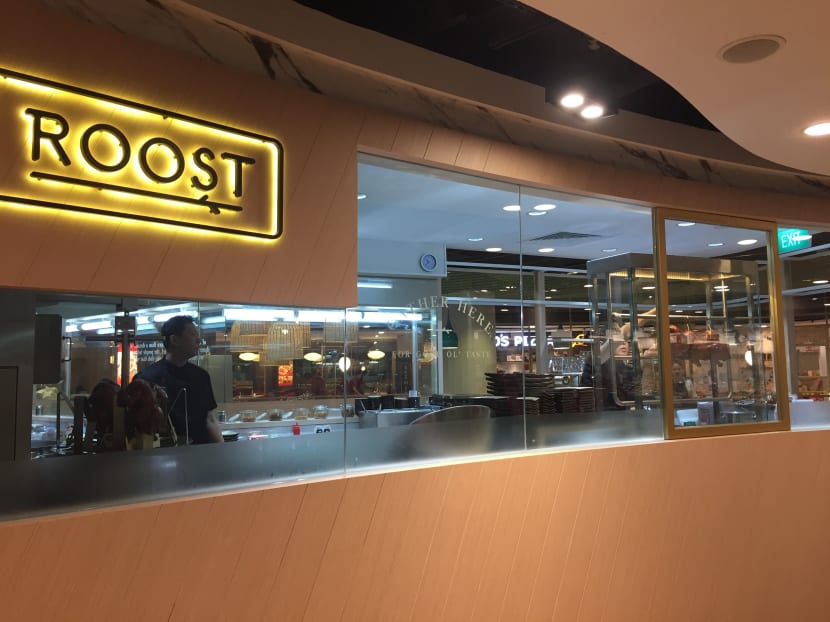 SINGAPORE — A new chicken-centric eatery has hit town.
Roost at Centrepoint specialises in producing silky smooth Hainanese-style chicken that are perfectly cooked and poached at an exact temperature for the right amount of time to ensure a consistently delicious dish.
The two-week old eatery manages to achieve this thanks to two star performers in its kitchen. They are called iKook — machines that prepare the chicken either poached or braised. They can also sous vide other meats.
The invention took more than 10 years to materialise since its creator Alson Teo dreamt it up.
It comes with preset temperature and timings that cook the chickens according to their weight — from 1.6kg to 2.2kg. Once the stock is prepared and poured into the machine, iKook is able to poach and braise 10 chickens in about 40 minutes. Sounds simple enough? The journey has been anything but.
When Teo and his late chef, the deeply respected Toh Thian Ser, embarked on the project to create a recipe for chicken rice using a machine, they were met with many roadblocks. The concept was ahead of its time. It was a very different era compared to the current push for innovation in the food industry where initiatives such as vending machine cafés garner huge interest and support.
"Back then, it was not easy trying to convince people about this goal," he said. "(People) we were pitching to did not quite understand what we were trying to do. F&B wasn't seen as sexy in those days and people thought we were 'siao' (crazy)," revealed Teo with a laugh. "But we did manage to get a small amount of seed money from SPRING and approached National University of Singapore's Design Technology Institute, which agreed to help us build this from scratch."
TIME AND TOIL
As the machine was the first of its kind back then, there was nowhere Teo could look to or learn from. There was "lots of trial and error" and three years (from 2003 to 2005) before Teo and his team of food scientists and engineers managed to get the first prototype up.
"I am in the catering business and I was thinking about how we can produce consistently good and delicious food. I looked into how brands such as Krispy Kreme manages to do just that in all its outlets around the world with just two or three people in the outlet, and realised automation is the way. And I wanted to do that for our national dish of Chicken Rice," recalled the 47-year-old, who is behind the award-winning cafeteria management business Stamfles International set up in 1997.
It was only last year that the team managed to nail the best working iteration with its fifth prototype. The prototype impressed companies like Mitsubishi Electric, which came onboard as partners to supply parts. Teo estimates that he has invested "several hundreds of thousands" into creating iKook but declined to give specific figures.
RULING THE ROOST
Like its name suggests, chicken is the focus of Roost. But Teo has gone beyond mere Hainanese chicken rice to offer a selection of southeast Asian dishes with chicken, such as Chicken Laksa and Tom Yum Soup.
Starters include Chicken Sushi and Kung Pow Wings, and desserts are a playful take on local cuisine such as Durian Crème Brulee and Nanyang Panna Cotta.
Prices are kept affordable, from S$4.90 for most starters and desserts, and up to S$8.90 for mains, including the signature Yin Yang Chicken Rice — a set meal with soya sauce braised chicken and poached chicken and soup.
The verdict? iKook does deliver deliciously cooked chicken with a good bite. The soya sauce braised chicken was the more impressive of the two: It was tasty, moist and not overly sweet. The poached chicken lacked the intense flavour (and some say oiliness) of select Hainanese chicken rice stalls foodies swear by, but makes up for it with its smooth, nice chewy texture. The rice here is fragrant and again, not as greasy as what we are used to, as it is cooked without using chicken fat while the homemade chilli's bright and punchy flavours is better than the commercial chilli sauce found in many chicken rice outlets.
Teo hopes customers will take to this healthier version of chicken rice. "People are more health-conscious these days. We do use less oil and salt, but we try to ensure the taste is there," he said, adding that Roost uses an exclusive breed of chickens — which is slightly leaner to best complement its cooking method and stock — from its supplier (which also supplies chickens to Chatterbox).
As the restaurant is less than two weeks old, Teo is still tweaking the recipe and taste based on customers' feedback. Already, Teo is thinking of a second outlet here. He is also currently in talks to bring Roost to Japan, Australia, Indonesia and the UK.
"With Roost's easy-to-use automated system, our national dish can be replicated in every country in the world and still taste authentically Singaporean," Teo said. "I'm very happy that we have realised this dream, especially for my late Chef Toh. On the day that he passed away, he was still hard at work, adjusting the recipe. Now we have fulfilled this for him as well."