How to get that glow back
Staying up all night to count down to 2017 probably seemed like a foolproof plan at the time. So did partying every day between Christmas Eve and the New Year. What could go wrong?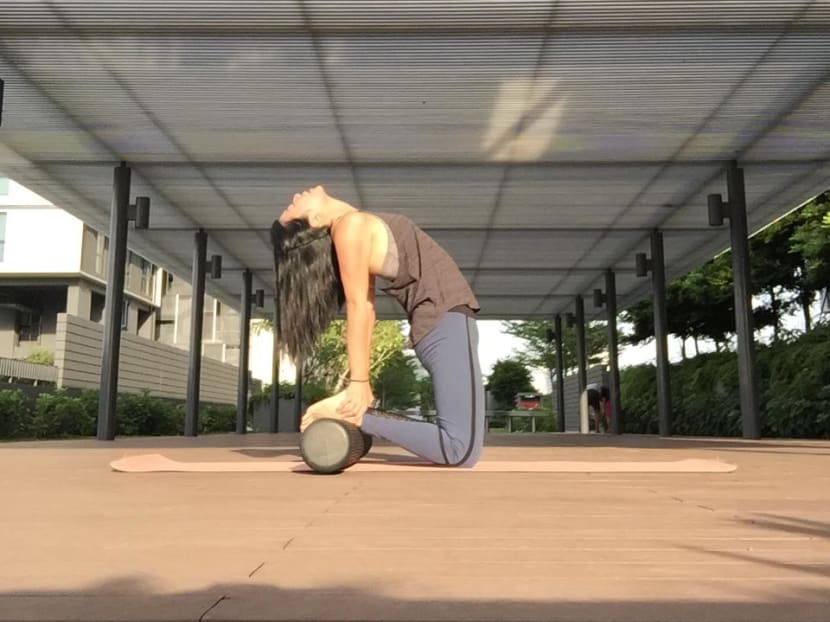 Staying up all night to count down to 2017 probably seemed like a foolproof plan at the time. So did partying every day between Christmas Eve and the New Year. What could go wrong?
Well, now it's your first week back at work and your cubicle reeks of medicated oil and regret. You are still struggling to get your computer screen into focus through a narcoleptic haze; your pants are tighter around your sluggish derriere and your eyebags are the size of manhole covers.
It is always a struggle getting your groove back after the holiday season, especially when there is a whole year of hard work stretching out ahead of you. But it is important to start the year on a good note, and that means making sure you are refreshed and ready to tackle what lies in store.
Where do you start? We have got you covered on everything from clean eating and spas to fitness ideas, and skincare and makeup tricks.
EATING

Chances are, you let loose a little — or maybe a lot — and binged yourself sick. Your body is probably crying out for a detox, and your belt buckle is definitely crying.
"If you've been binge eating, it's always hard at first," said Pooja Vig from The Nutrition Clinic, which offers its own signature detox programme. To get your blood sugar back into balance, Vig suggests eating three small, balanced meals and two snacks a day, all of which should be heavy on vegetables and lean protein, with some healthy fats such as those found in avocadoes, seeds and nuts.
"A lot of meals in Singapore are centred on white rice, noodles and bread. These essentially have the same effect on your body as eating chocolate bars. If you feel tired after lunch and need a sugary drink or coffee to pick you up, this is a good indication that you are not choosing the right lunch," said Vig. "By cutting out or halving the grain portion and loading up on vegetables and lean protein, your energy levels will be a lot more balanced. The same goes for fruit — in order to slow down the insulin release, always pair fruit with a protein or fat such as nuts and seeds."
Another small change you can make is to stop drinking your calories. "Some frozen coffees, ice teas and fruit juices have up to 20 teaspoons of sugar, which in liquid form goes directly to your liver," Vig said. "Besides sending your energy levels on a roller coaster that you need to keep topping up, it turns off the fat storage mechanism in your liver and leads to belly fat. Instead, make your own herbal tea without sugar, or flavour water with herbs and some fruit slices."
And, to help bring that glow back to your skin, it will not hurt to make sure your diet consists of foods including salmon, blueberries, coconut oil, avocados, tomatoes, green tea and nuts.
FITNESS

Everyone knows that exercise lowers the risk of everything from heart disease to diabetes. But it does not just help you live longer — it helps you live prettier, too. By increasing the flow of blood to your skin cells, exercising is sort of like cleaning your skin from the inside. So, go for a run, do a few laps in the pool, or maybe even take up the new "in" sport, which we hear is currently paddle boarding.
If you would rather start off a bit more gently, consider controlled strength-building exercises such as yoga or Pilates. "Pilates infuses your body with much-needed oxygen and helps flush out toxins from the body after all the festive partying," said freelance Pilates instructor Gayle Tan. "Often, after a class, I find myself with a clear head — and the healthy glow doesn't hurt, either!"
Tan recommends starting slowly and building up to more-intensive sessions. "If you're nursing a hangover, always remember to hydrate before and after exercise. Start with gentle, restorative movements such as the Hip Roll and Cat Stretch, which helps to relieve any tension or stiffness from the body, before moving on to the intermediate movements," she advised.
SKINCARE AND MAKEUP

To revive flagging skin, exfoliation is the first step — it removes the buildup of dead skin cells and promotes cell renegeration. Celebrity makeup artist Larry Yeo recommends products with an acid base for a quick fix; if you prefer a milder option, there are toners that help in skin renewal, such as ForBelovedOne Mandelic Acid Renewal Toner, he said. And, "if you are really lazy and want an all-in-one nighttime treatment, consider SK-II R.N.A. Power Radical New Age Cream, which helps bring back moisture to the skin while calming the skin down". A tip: When using serums and lotions, "always take time to massage your skincare in to encourage better blood flow into the skin".
If your skin is pasty and washed -out, try a peach- or apricot-hued makeup base such as Shiseido Maquillage Peach Change Base CC. If your face is red and patchy, Yeo recommends using First Aid Beauty Ultra Repair Cream as a calming mask. And when all else fails, there is always the miracle drugstore cure-all: Vaseline. "If your skin is still feeling a bit dry and itchy, use a touch of Vaseline over the affected area. Vaseline traps moisture and protects raw skin from air exposure, which makes it even more sore and reddish," he said. "Leave the products on either overnight or for five minutes before massaging them in. If there is still redness, do not over-powder or use too much concealer."
For bleary eyes, Yeo advised, "treat the puffiness with a caffeine-based eye cream or serum", such as Clarins Shaping Facial Lift Enhancing Eye Lift or MAC Fast Response Eye Cream. "Use double the amount and leave it around the eye area for two to three minutes as a mask, before massaging it in." To cover dark eye circles, he recommends using concealer in two different colours. "Put a peach toned concealer solely on the greyish-blue part of the under-eye, which causes you to look tired. Then, layer a yellowish concealer over it, to bring brightness to the eye area," he said. "You can also brighten the waterline with a nude eyeliner such as NYX Wonder Pencil, which comes in three beige shades that take away redness so your eyes look brighter." And, to complete the illusion that you are actually awake, do not forget to "fill in your eyebrows properly, to frame the eyes". Eyebrows, after all, are the curtains of the soul.
SPA THERAPY

Sometimes, a good spa session is all you need to bring back the glow of health and wellbeing.
The Auriga spa at Capella Singapore, for instance, has a Detox & De-Stress Treatment available from now until February that is specially designed for people looking to recuperate from festive overindulgences. The 135-minute session (S$325++) includes a seaweed, lemon and eucalyptus body scrub; a 90-minute De-stress Back, Face and Scalp Treatment that releases tension; a facial ritual involving eye compresses and acupressure point massage; and a healthy meal of quinoa, nourishing vegetable soup and a detoxifying glass of freshly squeezed fruit juice at The Knolls restaurant. If that does not bring you back to life, we do not know what will.
If it is your face that needs higher-level pampering, you might want to check out the spanking new La Mer treatments at the Ritz-Carlton Spa. The Ritz-Carlton, Millenia Singapore is the first luxury hotel in Asia Pacific to partner with La Mer to offer the La Mer Miracle Broth facial exclusively. There is also a Men's La Mer Custom Facial (prices available upon request).
Or check out new medical aesthetic clinic Aesthea's signature facial treatment, which is inspiringly named "Light Years Ahead" and promises to lift and shave years off your face (S$2,000 for six sessions). Each treatment begins with an in-depth skin analysis by Aesthea's Medical Director, Dr Chris Looi. Your treatment is then customised for your skin's needs using the latest High-intensity Focused Ultrasound, a gentle peel, Spectra Laser, Broad Band Light and a stem cell-derived booster. All of this promises to help cells produce collagen, making you radiant within an hour.